From Pixels to Plastic: Transformative 3D Print Ideas That Wow
Reading time:
21 min read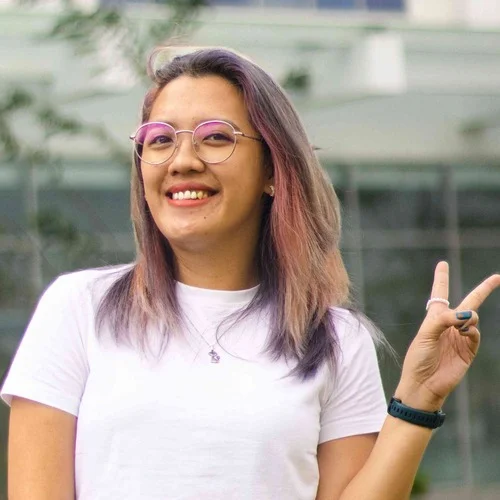 Girlie Defensor
Joined June 2023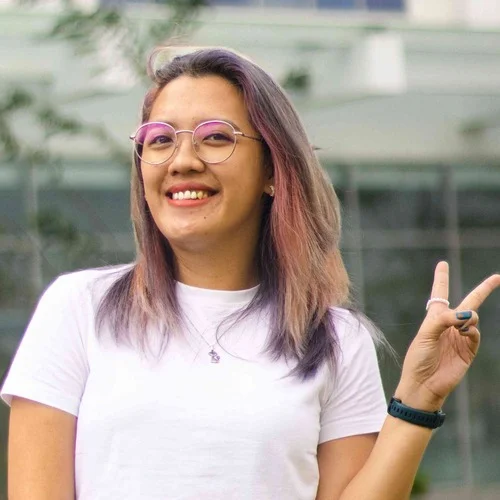 Girlie is an accomplished writer with an interest in technology and literature. With years of experi... | See full bio
3D printing, or additive manufacturing, creates 3D objects from digital blueprints. This innovative tech lets creators bring ideas to life in their homes.
The 3D print industry grows annually by 17%, reaching $19.9 billion in 2023. These 3D printers are going mainstream at retailers such as Best Buy, Home Depot, and more. You can easily purchase numerous supplies on Amazon.com and other online outlets.
These 3D printers are excellent tools for teaching and enhancing your thinking skills. Many options for ideas can be categorized as:
Projects for beginners
Home improvement ideas
Practical projects
Fun and creative ideas
3D-printed products that sell well
🔑 Key Takeaways
| | |
| --- | --- |
| | Compared to traditional methods, 3D printing involves adding layers of material to create objects and cutting waste. |
| | Different materials, such as plastic, wood filament, and metal, can be used in 3D printing. |
| | Beginner projects like cable guards, dice, and the Cali Cat are great starting points for 3D printing. |
| | 3D printing fosters dynamic learning and critical thinking skills across various subjects. |
| | Diverse items, from door stops to drink coasters, pens, USB casings, rings, and chopstick trainers, showcase the versatility of 3D printing. |
| | Home 3D printing ideas encompass vases, stackable organizers, napkin rings, smartphone holders, survival whistles, and more. |
| | Entering the 3D print and sell market presents income opportunities, but legal considerations and market demand are essential factors. |
Ideas For 3D Printing
3D printing is used in various industries and involves different technologies and materials.
The concept of 3D printing is simple—design a computer model, then print it layer by layer. These printers can build three-dimensional objects out of a variety of materials, such as:
polymer resin
wood filament
metal
Plenty of things can be created through this technology, may it be for personal needs or gifts. You could craft practical items like hangers or whimsical choices like a dinosaur toy.
Explore a few of the best projects to kickstart your 3D printing journey.
Easy 3D Printer Projects for Beginners
If you've never tried 3D modeling on your computer, you don't need to begin from zero — lots of existing projects are out there for you to download (paid or free).
Big 3D printing communities also have cool projects you can explore. With so many options online, finding the right one can take time. To make things easier, here's a collection of great projects you can start with:
| | |
| --- | --- |
| | 👍Helpful Article: For those new to 3D printing, Techjury's guide titled "How Does a 3D Printer Work? [A Beginner-Friendly Guide]" is worth exploring. You can find it here: |
Source: Canva.com
1. Cable Guards
Smartphone cables often break at the connection point. With a 3D printer, beginners can start printing and fix this easily.
Even with no 3D printing experience, you can make simple cable guards. The model is quick, easy to make, and useful around the house. You can find various types and shapes of 3D-printed cable protector models online; some examples are:
Coiled
Modular Joints
Cable Chain
Strap
Clips
Small hook
Ratchet
Hinged and more.
Depending on the complexity, the processing time of creating one could take 30 minutes to an hour.
Source: Thingiverse
2. Dice
Another great idea to print for newbies is dice. If you're a gamer who loves Dungeons and Dragons, you'll surely enjoy these 3D-printed dice. The dice' simple form allows beginners can easily craft and customize it. With the right 3D printer settings and attention to detail, printing the dice takes around 30 minutes to an hour.
Source: thingiverse
Cali Cat
Creating adorable figures like the Cali Cat is a popular choice for 3D printing beginners. It serves as an excellent starting point and calibration model for newcomers.
Unlike the standard cube, this project offers a more enjoyable printing experience. The Cali Cat is a simple test to check your printer's advanced printing capabilities.
This model helps you understand printing basics with linear dimension checks before progressing to more advanced printing techniques. Additionally, the model includes features like:
bridging,
A 45° overhang,
And surface imperfections.
Should any issues arise during the Cali Cat print, users should adjust their 3D printer settings accordingly.
Source: pinterest
Button
Buttons are quick-to-make 3D print designs that are great for starters. It's simple, small, and a great practice project for customization. You can pick any color you like or create multicolored buttons.
Before you start printing, here are a few features you have to consider and prep:
Buttons have to be able to attach easily to clothes using a thread.
The size of the button so that it fits on the clothing.
Source: etsy
Door Stop
Once you move on from circular and cube shapes, you can try printing triangles. Doorstopers are often shaped like triangles and can be easily printed using 3D technology.
Try putting a word on the stopper using 3D printing software for an extra touch.
Source: etsy
Drink Coaster
Creating your own drink coaster is a simple starter project. With a touch of practice, you can craft personalized drink coasters.
To print a drink coaster, start with a circular shape, elevated by a few millimeters, and there it's ready — your drink coaster takes shape.
You can enhance its appeal by adding intricate etchings, for example, your initials.
Source: thingiverse
Pen Holder
One of the most common things someone who started 3D printing makes are pen holders. Opting for an easy cylindrical shape is the simplest route.
But you can try a unique approach and shape a pen holder asymmetrically for a distinct touch. With a 3D printer and a cluttered desk, these models offer both organization and aesthetics.
Source: etsy
USB Casing
Although it's an unpopular opinion, you may quickly make a USB case for your first project. These cases are useful for keeping flash drives separate. No more mix-ups, and you can find yours quickly.
Crafting a USB-printed case starts with choosing your materials. Print carefully and adjust settings for the material. After, perfect the casing for smooth USB insertion.
Source: etsy
Ring
Creating 3D-printed rings can be a fantastic project for beginners. It's trendy and cool. Thanks to new technology, 3D printing your rings with intricate designs has become easier than ever.
To get started, the first step is to pick the material that resonates with your vision. Mold it, then blend the curves and edges to create a unique piece. Printing rings need precision — be sure to tweak the settings for your selected material. After printing, enhance the ring to achieve flawless perfection. Experiment with various finishes to add a unique and personal touch.
Source: pinshape
Chopstick Trainer
Up next on your 3D printer's to-do list is a handy tool perfect for kids or personal use. This design is a convenient way to learn and improve your chopstick skills.
PETG is the best material to use when printing this finger helper. This material is flexible and light, which makes it great for this use. This 3D print idea is great for anyone who wants to learn how to use chopsticks or teach someone else.
No matter your printing expertise, there is no end to the cool ideas for your 3D printer.
Now it's time to level up your skills and dive into some exciting 3D pen print ideas for your home.
DIY Home 3D Printing Ideas
In the future, 3D printers are set to become a household staple, much like smartphones and Wi-Fi.
Let's explore some current 3D print possibilities that can enhance your home.
Source: thingiverse
Vase
A vase may appear ordinary at first glance, but it becomes truly exciting when you imagine a 3D design coming to life. You can get creative with various elements, including shapes, colors, engravings, and sizes. The key here is to let your imagination run wild.
Although 3D printing can start with basic parts, you can elevate your creations by tweaking the slicer settings and refining the final touches. Vases are an excellent example of the beauty that 3D printing can achieve.
Source: Printables
Stackable Organizer
Craft your stackable storage bins using 3D printing. These useful bins help you sort screws, nuts, and bolts. They can be 6cm deep, 12cm long, and 8cm wide. Ensure to adjust the size as needed in your printer software.
Unlike store-bought bins, they resist buckling due to the firmness of the filament. For added strength, experiment with different printing materials—test prints before full production. You'll get a functional and good-looking organizer in your home using your creativity and printing skills.
Source: myminifactory
Napkin Rings
Napkin rings can adorn your dinner table, holding napkins, even chocolates or notes. Crafting them involves creativity and precision. To print successfully, adjust settings and experiment with materials.
Elevate your family dinner with 3D-printed napkin rings. Get creative with snowflake, butterfly, cat, swan, or rose heart designs. Remember, you can also try holiday-themed options for festive flair.
Source: cults3d
Smartphone Holder
A smartphone holder is practical and one of your home's top 3D print choices. You can begin two ways: pick a model or design your own.
Experiment with fun shapes like animals or plants. This approach is a fun way to learn software and get cool results.
Source: cults3d
Kitchen Sponge Drainer
Crafting a 3D-printed sponge drainer is straightforward. Create a base with an outlet and add a grid-like top supported by legs that fit into the base.
If the grid seems complex, skip it. Alternatively, you can design your own 3D model since sponge drainers offer diverse options for all preferences.
Source: Printables
Self-Watering Planter
Plant lovers will appreciate this 3D print idea, especially when traveling. Printing a self-watering planter ensures your plants stay nourished while you're gone.
Begin with a petite planter for succulents or herbs to test the waters. Once comfortable, scale up to larger pots for more ambitious projects. It's a journey of growth for both you and your green companions.
Source: mavcon
Funnel
This handy kitchen tool likely resides in your household. Yet, a self-made 3D-printed funnel is a unique addition missing from your collection.
Try crafting a mini variant of your 3D funnels to observe your printer's performance, for a playful experiment. Even in its tininess, this funnel serves a purpose — say, transferring liquid cosmetics during travel.
Source: yeggi
Egg White and Yolk Separator
Plenty of plastic kitchen tools are great for 3D printing. An egg white and yolk separator is an easy and fun project for your kitchen.
There are two designs you can choose from:
Traditional spoon design
Modern design
Start by trying out different materials for strength and flexibility. Before printing, make sure your printer's settings are just right. This ensures a smooth outcome that shows off 3D printing's versatility.
Source: etsy
Bookmark
For book lovers, 3D printing is a great way to make a unique bookmark. You can choose a ready-made design or create your own.
Start with a simple yet stylish design that complements your reading preferences. Shape it according to your liking. Then, add a personal touch by incorporating your initials or a meaningful symbol.
A successful print requires selecting a material that balances durability and flexibility. Adjust your printer settings to find the perfect fit.
Once it's printed, enjoy having a one-of-a-kind bookmark that adds more enjoyment to your reading experience.
Source: etsy
SD Card Case
Losing SD cards in a clutter is frustrating. You can 3D print a small case to keep things safe and tidy to make them easy to find.
Choose sturdy material for durability. Adapt infill density for strength and layer adhesion for durability—precision matters for card protection.
You can also add a personal flair — flex your creative muscle with design touches. Remember, the goal is durable practicality.
Now, if you're looking for more helpful 3D print ideas — read on for more practical solutions and inventive designs that enhance your everyday routines and surroundings.
Everyday Functional 3D Prints Creations
A 3D printer is a valuable asset in any workshop. Whether it's streamlining your bathroom, kitchen, household, or workplace routine, this compilation of 3D printer designs has you covered.
Discover below the best useful objects to 3D print in everyday life.
Source: myminifactory
Clothes Hanger
Crafting a 3D-printed clothes hanger offers practicality and ease for your home. Save time by producing your own hanger when you need a spare.
Opting for a foldable model enhances versatility. This clever design makes it easy to carry and it fits perfectly in travel bags or trunks, making it a travel essential.
Source: thingiverse
Phone Case
The importance of mobile phones in our daily lives has led many people to look for protective custom cases. Creators can craft unique phone cases from TPU, PETG, and ABS materials.
You can find models online from resources like Thingiverse. Slicing software is then used to prepare the model for printing.
Once the model is prepared, you may print it using a 3D printer. Techniques like painting or hydro-dipping can also customize your item further.
Source: cults3d
📝Quick Note: 3D printing has three material types, each for different things:

TPU: for flexibility
PETG: used for its strength and see-through
ABS: used for its toughness that can take hits; These materials fit different object-making needs
Cable Organizer
A Cable organizer is the solution for cables scattered in modern spaces, cluttering homes and offices. With a 3D printer, creating a customized cable organizer is achievable.
3D printing offers simple solutions, like split-piece cable organizers. They efficiently manage multiple cables, even in a world leaning toward wireless connections.
Source: printables
Wrench
The wrench is a favorite among 3D print ideas for beginners and pros alike. It's ready for use from the printer, and having one on hand is practical.
Surprisingly sturdy yet lightweight, this 3D-printed design matches traditional metal wrenches' functionality.
Source: thingiverse
Laptop Stand
Setting up a home office often involves connecting laptops to additional screens for better visibility. A laptop stand serves practical purposes. It reduces overheating and offers an ergonomic viewing angle.
This project lets you 3D print a laptop stand to elevate your laptop. The design suits those desiring adjustable height. Print four parts, assemble them, and your functional 3D-printed laptop stand is ready.
When selecting a 3D printing project, consider your skill level. You can opt for single-piece stands or more intricate designs. Alternatively, you can create your unique model from scratch.
Source: thingiverse
Water Bottle Opener
Struggling with stubborn bottle caps is a common annoyance. You can address this issue by 3D printing a water bottle opener.
Despite its small size, you'll find a range of designs available, catering to various preferences. There's a good variety, from bottle openers tailored for specific bottle sizes to ergonomic designs that ease the strain on your wrists.
They are replicable and well-received by users, making them ideal for 3D printing beginners due to their simple design.
Source: cults3d
Faucet Water Saver
Reducing water consumption is essential. This 3D-printable faucet add-on is a simple yet effective solution.
Careful attention to detail is required when crafting this product to ensure a suitable fit for your faucet. Use a rigid material like PETG to print a successful water saver. Precision is necessary because a tight fit stops leakage.
Installation is simple, and material usage is minimal. These attachments are economical 3D printing projects with readily available models and low filament usage.
Source: gmiller
Spare Key
Crafting a spare key through 3D printing proves valuable for emergencies. Using 3D scanners, you can replicate keys with precision. These devices scan objects to produce exact copies. Start with common house keys because it's much more straightforward.
Examine your chosen key's structure, especially the intricate slots. The challenge here is generating these slots, which vary in shape and size.
Keys primarily differ in their teeth, but crafting various keys is possible with precise measurements.
👍Helpful Article: No need to model from scratch — try a 3D scanner. It saves products as STL files for easy printing. Discover more in Techjury's guides on top 3D scanners and a Revopoint Pop 2 3D Scanner Review.

2023 List of Top 10 3D Scanners
Source: etsy
Q-Tip Dispenser
Creating a 3D-printed Q-Tip dispenser serves practical purposes, keeping your Q-Tips clean and easily accessible. This useful item finds a place in bathrooms and dressing areas, maintaining hygiene and convenience.
To craft this dispenser, start with a suitable 3D model available online or design your own. When printing, ensure proper adhesion and layer adhesion to prevent warping.
Using a slightly slower print speed can enhance the quality. Moreover, experiment with different materials for durability and appearance.
Source: the3dstore
Survival Whistle
A survival whistle might seem basic, but it's a life-saving emergency tool. You can keep it in your bag or keychain for quick use.
Creating a 3D-printed survival whistle is a practical project. The design should prioritize functionality and sound amplification.
Consider the size and shape of the whistle to ensure it's comfortable to hold and easy to blow.
With the useful and practical ideas for 3D print sets, let's now shift gears into creative designs that showcase the playful side of 3D printing.
Explore the Fun Side of 3D Printing
Practicality has its place, but putting fun and creativity into your 3D printing projects will take them to the next level.
Many of these things are trinkets and decorations. Here is a collection of interesting 3D-printed crafts you can start making immediately.
Source: etsy
Magic Wand
Children will adore this gift. You can craft Harry Potter-style wands or those with star embellishments.
When making a wand, ensure that materials are child-safe. Opt for PLA—an environmentally conscious material made from cornstarch or sugar cane. PLA is eco-friendly, biodegradable, and secure.
Source: printables
Hanging Bird Feeder
The 3D printing technology also brings bird feeders to life in your garden. There are many creative patterns to suit your tastes.
With filament and smart designs, the options are limitless. Before printing, it's important to remember these key things that will make the print last against the weather and wear:
Materials used (outdoor-appropriate filaments)
Placement from direct sunlight
Strength or rigidity
Resistance to UV degradation
Source: thingiverse
LetterBoard
A 3D printer can make a whole letter board in one go, including the following:
letters,
numbers,
board,
and frame.
People like to have letter boards in their homes. You can make them more interesting by adding color to the letters or using a style other than black and white.
To do this project, you should consider your design choices. First, use your design software to make letters and tabs. Then, use your 3D printer to print them out. You can paint the letters if you want to make them more unique.
Source: reddit
Stamps
3D-printed stamps open a world of design options, letting you try out letters, shapes, and inspirational quotes. You can quickly learn how to make one.
Here's how:
Get or create a 2D digital design for the stamp.
If non-symmetric, make a mirrored version.
Print the stamp.
Source: etsy
Mini Catapult
Modern creators like Chatwin have designed 3D-printable versions of mini catapults. This fun project stands about 110mm tall yet can still fling objects surprisingly far.
Creating a mini catapult isn't a simple task. It involves assembling multiple parts. You can also print mini cannonballs to complete the look.
Source: matterhackers
Yoyo
This timeless pastime spans generations and cultures, making a 3D-printed yoyo an ideal project. Creating a 3D model is easy using tools like Autodesk 123D, and the printing process is straightforward.
Source: thingiverse
Puzzle Plane
Crafting 3D-printed puzzle items, like a plane, offers a lot of fun. Puzzles engage the mind, enhancing your cognitive skills and focus.
To create your puzzle plane, start with a well-designed 3D model or pre-made model. Ensure accurate measurements and compatibility with your printer.
Source: kuongshun-ks
Spinning Top
The spinning top is a classic childhood toy that is soothing when observed in motion. Incorporating it into your 3D-printed collection is simple, easy, and fun. The single-piece design makes it a swift and material-efficient print.
Source: printables
Avocado Seed Floater
Making avocado seed floaters with a 3D printer is good for the environment and your creativity. Just create a hollow shape for the seed to float in water. This project is eco-friendly, reduces waste, and lets plants grow uniquely.
To print it, pick a durable material that floats. Measure the seed's fit, use infill for stability, and try diverse designs for function and looks.
Source: cults3d
Thor Hammers
Thor's hammers are a nod to pop culture and a way to show creativity. The process involves making a solid and appealing hammer and paying attention to details like the handle texture and head proportions.
Consider post-processing techniques like sanding and painting to enhance the final appearance.
After getting better at 3D printing with these fun ideas, get ready for a new wave of exciting ideas that can make profits.
If that interests you, read more about where imagination and business possibilities come together.
Craft and Cash In: 3D Printing for Profit
3D printing offers many opportunities, particularly for generating income. Many individuals have found success by creating and selling a diverse range of 3D-printed items, even managing to establish home-based businesses.
This section explores several sought-after products you can create through 3D printing and sell for profit.
Naturally, you must ensure you possess the appropriate rights to produce market-specific designs.
Here are some profitable 3D printed product ideas for selling and key factors to consider before turning your hobby into a business.
Source: all3dp
Jewelry
Plastic jewelry is a hot trend. Rings and bracelets made through 3D printing with vibrant colors are in high demand.
Letter-studded beads are another trend this season, alongside stylish glasses, chains, and plastic earrings. If your jewelry design is contemporary, artistic, and innovative, it could work for 3D printing and sales.
Source: cults3d
Headphone Hanger
When you invest in quality headphones, their protection matters. Considering the existing niche demand, a headphone hanger is a profitable project for your 3D business.
Headphone hangers work well with 3D printing. You can look at many stylish models online to get ideas, but you can also make money by making your own designs.
Source: thingiverse
Moon Lamp
With home decor's popularity, a uniquely designed 3D-printed lamp holds potential for sale. A 3D-printed moon lamp is a beautiful and profitable item that is easy to print.
Just ensure your design is original, not a replica. Include its surface craters and a sturdy stand. For safety, you should get a lampstand made for this.
Source: etsy
Figurines
Statues and figurines are part of the successful 3D printed items market. However, copyright concerns may arise, particularly for miniatures based on movies, TV shows, or video games.
Creating your designs is safer, especially for mythological creatures and animals. Crafting custom figurines of pets or individuals is a smart approach that resonates well with buyers.
Source: etsy
Wall Art
3D-printed wall art is a superb alternative to traditional paintings. It's no wonder 3D printing has found its place in art, thanks to more affordable and precise printers.
You can consider contacting designers to explore the possibility of selling their creations under a Non-Commercial license.
| | |
| --- | --- |
| | 📝Note: Alternatively, you could craft your own similar designs. For instance, the Homer Wall Art Model holds an Attribution license, permitting you to sell it while giving credit to the designer. |
Source: printables
Six-Pack Beer Carrier
A six-pack beer case is a unique idea for a 3D-printed item. This intriguing idea holds potential for sales, especially among beer enthusiasts. Offering personalized engravings makes it more appealing, increasing its worth and marketability.
Source: thingiverse
Cookie Cutters
Cookies-cutter shapes can be made with 3D printing. These hollow objects use less material and save money. Plastic cookie-cutter sets are competitively priced.
Many 3D print shops succeed on platforms like Etsy with items like cookie cutters, planters, and toys. To stand out, design your own unique 3D prints and enjoy higher returns.
Source: Pinterest
Plant Pots
Home decor trends include 3D-printed plant pots and vases. You can craft abstract planters for succulents and cacti. These modern designs stand out and enhance your customers' mini-garden.
You can also sell your 3D-printed flower pots in various colors and sizes, not just traditional pots. Check out Etsy for cool and popular 3D-printed flower pot design inspirations.
Source: Thingiverse
Wall Clock
Many wall clocks exist, but a 3D-printed design is unique. If you're into interior design trends, consider a 3D-printed wall clock.
Your printer can create the clock's base and hands. Print dots instead of numbers if you're going for a classy look. Then, just buy the turning mechanism, as it's too complex to DIY.
Source: Cults3D
Toilet Paper and Phone Holder
The final item on this list of 3D-printed things that sell combines fun and usefulness. People often bring their phones to the toilet but nowhere to put them. A toilet paper holder with a phone shelf meets that need well.
While toilet paper holders might seem mundane, 3D printing can turn them into something interesting, like a simple holder with a phone platform – perfect for when you need extended sit-and-think moments.
Closing Thoughts
3D printing isn't just a fun hobby; it could kickstart a profitable business with the right approach.
You can create and sell your 3D printing design portfolio and sell it in your online shop. With a diverse range of 3D-printed items, you can attract clients and offer unique creations tailored to their needs.
FAQs.
---
What is the most popular 3D-printed item?
Phone cases are a popular 3D-printed item because they offer personalized designs and practical device protection.
Which 3D models sell most?
Diverse items like jewelry, planters, vases, and cosplay props are hot 3D print picks — often found on platforms like Etsy, Fiverr, Facebook Marketplace, Amazon, eBay, or Craigslist for effective marketing.
Is it illegal to sell 3D models?
Whether selling 3D models is legal depends on who owns the design. You also need to consider intellectual property rights and agreements, as well as follow the rules and agreements in place.
Metal 3D printing exists. It uses metal powder layers for intricate structures that other methods struggle to create.
Leave your comment
Your email address will not be published.
You may also be interested in.