Amazon Prime Not Working with VPN — How To Fix It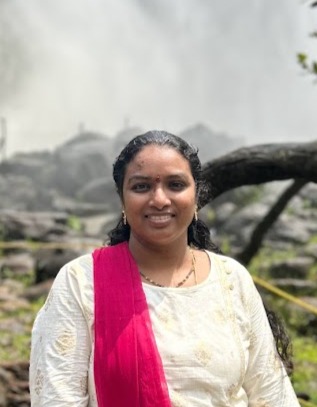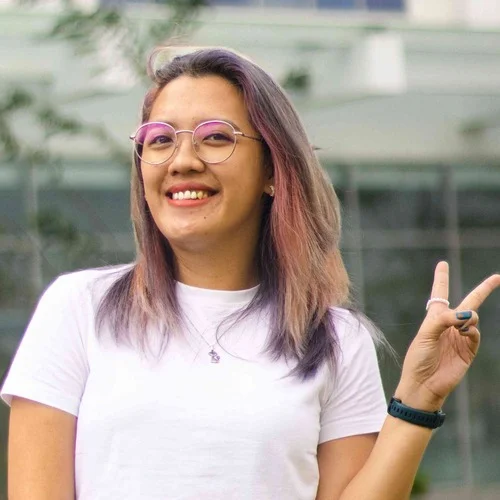 Girlie Defensor
Joined June 2023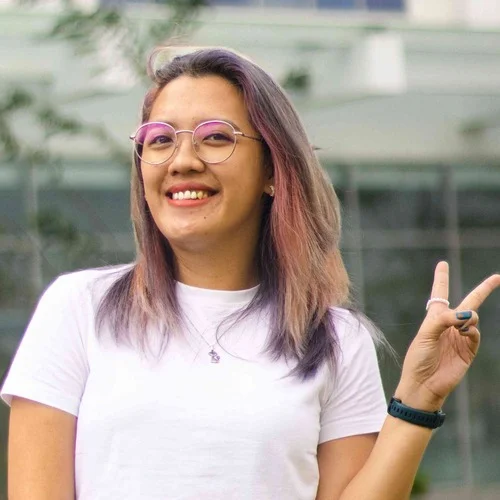 Girlie is an accomplished writer with an interest in technology and literature. With years of experi... | See full bio
Amazon Prime Video, like other streaming services, geo-restricts some of its content and can block access even when you're trying to access it with a VPN.
But, why is Amazon Prime not working with VPN, and how can you fix it?
Let's find out.
Why is Amazon Prime Not Working With VPN?
If you try to access Amazon Prime Video– the second largest streaming service after Netflix, with a total of 117 million subscribers worldwide– via VPN you might receive error code 1044 and see the following messages:
"Your device is connected to the internet using a VPN or proxy service. Please disable it and try again."
"Your device's Internet connection is using an HTTP proxy which prevents playing your can video. Please close or disable any proxy programs and try again".
it is most likely because of one of these two reasons:
Amazon Prime detected that you were using a VPN service.
Your connection to the VPN service dropped and leaked your real IP address. This can happen with VPNs that don't have DNS leak protection.
You might see this Amazon Prime VPN error even when not using VPN.
Regardless of the reason behind the HTTP proxy error, there is a way to easily fix it.
How Do I Get Amazon Prime To Work With VPN?
1. Switch to a Different VPN Server
If Amazon Prime Video has blocked your VPN-assigned IP address, switching to a different VPN server should do the trick, though, you'll need to make sure that the new server is located in a region that can access the content and/or the streaming service.
Once you've connected to a different server, open Amazon Prime Video to see if you can now access the geo-restricted content.
2. Clear Cache and Cookies
The cookies and cache stored in your browser can interfere with your VPN connection and give away your real location, which may be the reason why your Amazon doesn't work with your VPN.
To clear your browser's cookies and cache:
Press Control-Shift-Delete on your keyboard.
Check the Cookies and other site data and the Cached images and files boxes
Select All Time from the dropdown menu next to the "Time range" option.
Click on Clear Data.
3. Flush Your DNS Cache
If you're still having Amazon VPN issues, then it might be the DNS entries that your ISP stores on your device are disrupting your VPN connection.
To clear cache from your device, you'll need to flush your DNS cache. To do that:
Press the Windows key + R to access the Run dialog in Windows 10.
Type in "cmd".
In the Command Prompt, type "ipconfig/flushdns," and press Enter.
If successful, you will see a message from the Command Prompt that you have successfully flushed the DNS cache. You can then launch your VPN app, connect to a server, and try to access Amazon Prime Video.
4. Check If Your VPN Is up to Date
Most VPNs update automatically, but if you're turned off automatic updates in your settings, your VPN app might be out of date.
If that's the case, install the latest version of the VPN app on your computer and reconnect to the server. This should resolve the Amazon Prime VPN error.
5. Disable Your Firewall or Antivirus Software
Your firewall and antivirus software can interfere with your VPN connection. To check if they're causing connection issues, disable them temporarily and try accessing the Amazon Prime site.
If it works, add the VPN to your Trusted Apps in your antivirus software and firewall tool.
6. Subscribe to a Premium VPN Service
If you've tried a different server, cleared cookies and cache from your browser and device, and made sure your antivirus is not the issue, and your Amazon Prime Video VPN is still not working, it may be that your VPN is simply not up to the task.
The only way to access Amazon Prime content in this case is to get yourself a reliable VPN service.
Best VPNs for Amazon Prime Video
With so many options out there, picking the right VPN can be a time-consuming task.
Here are our top recommendations.
ExpressVPN
ExpressVPN is widely regarded as the best VPNs on the market.
It has more than 3,000 servers in over 94 countries worldwide, is fast, and has plenty of tools that can keep your real IP address private from snoopers and sites like Netflix and Amazon Prime, like a kill switch and 256-bit encryption.
ExpressVPN allows up to five connections and works on most operating systems, including Windows, Mac, Linux, Android, and iOS. It also has a dedicated app for Amazon Firestick and all other Fire TV devices.
Finally, its MediaStreamer feature will let you stream on devices that don't normally support VPN connections, such as smart TVs and gaming consoles.
NordVPN
NordVPN is the biggest name on the VPN scene and is easily one of the best VPN for streaming.
It offers 5,500+ servers worldwide, a handful of which are optimized specifically for streaming Amazon Prime.
The VPN uses multi-hop technology, also known as Double VPN, meaning it routes your internet traffic through at least two secure servers, doubling the encryption and offers a dedicated IP address, which is far less likely to be blocked by streaming platforms.
Thanks to its proprietary NordLynx protocol, built around the WireGuard protocol, NordVPN also boasts super-fast connection speeds. Other features include a strict no-logs policy, a functional kill switch, and support for up to six simultaneous connections.
Surfshark
If you are looking for a cost-effective VPN service with good streaming capabilities, then Surfshark is the right choice.
This VPN provider boasts an extensive network of 3,200+ servers spread across 99 countries worldwide.
Surffshark supports the WireGuard protocol, one of the fastest tunneling protocols around, which ensures a fast and uninterrupted connection while streaming.
Furthermore, this VPN offers military-grade encryption, a strict no-logs policy, DNS leak protection, and provides traffic obfuscation – a feature that disguises all VPN traffic as normal internet traffic, allowing you to avoid VPN bans on Amazon Prime Video and other streaming services.
Perhaps its main selling point is that it allows unlimited connections on an unlimited number of devices, making it an excellent VPN solution for families.
Can You Access Amazon Prime Video With a Free VPN?
Streaming services like Amazon Prime and Netflix– which has more than 75 million subscribers in the US and Canada only– constantly work on improving their ability to detect VPN connections.
Free VPNs usually have a lot of users sharing the same IP address, which makes it fairly easy for services with advanced detection tools to figure out that you're using a VPN and block access to the site. If your Amazon Video VPN is not working, chances are your VPN is making it easy on Amazon to detect VPN traffic.
Paid services are different. They typically have thousands of servers and IP addresses to offer and even if one of those gets blocked and your Amazon Prime VPN is not working, there's always an alternative server that can bypass any geo-restrictions set by any streaming service.
On the off chance that you find a free VPN service that lets you access Amazon Prime, brace for performance issues. Free VPNs are notorious for slowing down streams due to having limited resources that cannot handle bandwidth-heavy tasks of this type.
Finally, free VPNs may also lack certain security features, such as military-grade encryption or DNS leak protection, which can lead to the exposure of your real IP address and location.
If you still aren't looking to open your wallet for a VPN service, you should consider PrivadoVPN, which has decent performance.
Why Does Amazon Prime Block VPNs?
The main reason Amazon Prime Video and other streaming services go out of their way to detect and block VPNs is that they simply do not have the rights to broadcast certain movies, TV shows, or events in certain countries.
For instance, if Prime Video allowed users in the US to access a show or movie that the streaming service only has the license to broadcast in Canada, it would violate a licensing agreement that comes with a hefty penalty fee.
That's why when Amazon Prime detects VPN traffic, it instantly cuts access to the site.
Here's how Amazon can tell that you're accessing its site with a VPN:
Most VPN providers offer shared IP addresses that are used by hundreds and even thousands of users at the same time. Seeing traffic from this many addresses signals to Amazon Prime that they're using a VPN service.
Amazon Prime is constantly on the lookout for any IP, DNS, or WebRTC leaks that may expose your true location
Amazon Prime teams up with GeoIP databases, such as MaxMind, to detect users' real location.
Bottom Line
If Amazon Prime is not working with VPN, then the streaming service then either your VPN's connection dropped and leaked your real IP or the streaming service can detect your VPN-assigned IP address as VPN traffic. To fix this, you can try clearing your cache and cookies and connecting to a different server. If that doesn't work, you might want to consider getting a different VPN.
Leave your comment
Your email address will not be published.
You may also be interested in.