24 Eye-Opening Anime Stats To Show Its State in 2023
Reading time:
14 min read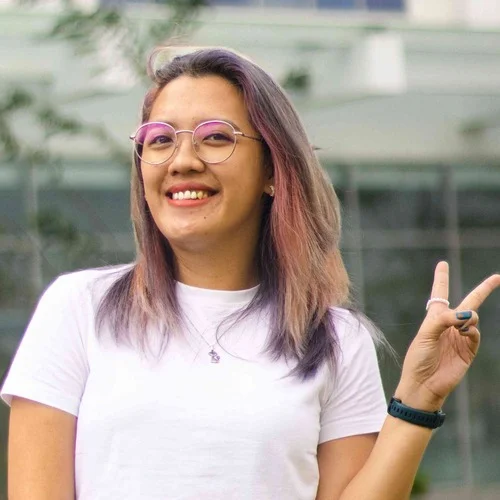 Girlie Defensor
Joined June 2023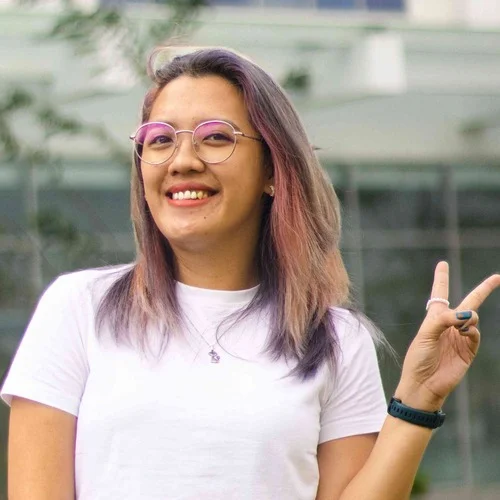 Girlie is an accomplished writer with an interest in technology and literature. With years of experi... | See full bio
The world started to have a taste for anime in the late 80s and early 90s when iconic series like Dragon Ball and Sailor Moon first appeared.
They differed from the shows already on television in plot and visual style, which helped them attract attention. However, they didn't get popular with the general public for a long time.
Fast forward to today, and anime is an essential part of the entertainment world. To see how much the appetite for the genre has grown over time, check out our carefully curated anime stats.
Editor's Choice
Crunchyroll reached 120 million registered users in 2021.
An average anime episode costs between $100,000 and $200,000.
More than 50% of Netflix users watched anime in 2021.
The global anime market will reach $53 billion by 2032.
The Pokémon franchise made approximately $110 billion.
Close to 18% of Americans watch anime.
Naruto has about 1.97 million monthly searches in the US alone.
Only 6% of Gen Z aren't familiar with the genre.
How Many People Watch Anime?
Rough estimates peg that around 90-100 million people worldwide watch Japan's most prominent entertainment export.
Moreover, estimates show that 72% of people in the US watch anime regularly. With the rise of streaming, more people are getting easy and fast access. The language barrier is no longer an issue since platforms like Netflix provide subtitles and dubs for most major languages on platforms.
Let's check out the stats involved.
General Anime Stats
With anime and manga becoming more mainstream, anime entertainment is making money. Even Western companies are cashing in, with Disney+ and Netflix jumping right on the anime hype train.
Below is some data to help you better understand the world of anime.
1. More than half of Netflix's 222 million subscribers have watched at least one anime in 2021.
(The Hollywood Reporter)
Netflix noticed that in 2021, the time spent watching anime increased by 20%. The streaming giant has invested heavily in the anime industry in recent years.
Netflix has aggressively pushed into the anime space, signing several content agreements with Japan's biggest entertainment companies. The company claims that half of its estimated 222 million subscribers watched some anime on its service in 2021.
During the AnimeJapan convention in Tokyo in April, Netflix revealed that it would launch 40 new anime titles, spanning a growing range of genres, in 2022 alone.
But it is known for sure that the popularity of anime continues to grow every day and attract viewers from all over the world.
2. Crunchyroll had 120 million registered users in 2021.
(IGN)
In August 2021, the specialist anime streaming service revealed that it had surpassed the 120 million registered users mark. At the same time, it also reached above five million subscribers.
Crunchyroll statistics show the platform had over 60 million followers across social media.
🎉 Fun Fact: Crunchyroll merged with Funimation on August 9, 2021. While Crunchyroll is still free for many people in the US to watch, others still opt for illegal streaming sites just like 9AnimeTV, due to it having more titles and fewer restrictions.
3. Creating an anime episode can cost between $100,00 and $200,000.
(Sportskleeda)
Anime shows aren't cheap to create. While this usually varies depending on numerous factors, an anime episode can cost between $100,000 and $200,000.
Dragon Ball Super, one of the best-rated anime shows, averages about $150,000 to $160,000 per episode.
4. Fullmetal Alchemist: Brotherhood is the top-rated anime on MyAnimeList, with a 9.13 rating.
(MyAnimeList)
As of August 2022, Fullmetal Alchemist: Brotherhood is the highest-rated anime, according to MyAnimeList stats. It has 9.13 stars in a rating system where users give 10 stars to a show they consider a masterpiece.
The 2009 title also has a 100% approval rating on Rotten Tomatoes. The series had a mission to faithfully adapt the original manga after the 2003 anime series failed to do so.
5. Akira includes 2,212 shots and 160,000 single pictures, two to three times more than the average.
(Ranker)
The critically acclaimed anime movie is a technical achievement for the anime industry in Japan. It consists of 2,212 shots and 160,000 single pictures, which is two to three times more than your average anime movie.
In addition, Akira uses 327 colors, 50 of which have been created specifically for the movie.
6. Naruto is the most popular anime in 93 countries, including the United States.
(Broadbandchoices)
Naruto has the highest search volume among anime-related searches - 16.2%. Pokemon anime ranks second with 8.8% of global searches. Demon Slayer, the most popular anime in Japan, ranks third in global anime search.
| | |
| --- | --- |
| Anime | % of Global Anime Related Search Volume |
| Naruto | 16.2% |
| Pokemon | 8.8% |
| Demon Slayer: Kimetsu no Yaiba | 7.8% |
| Jujutsu Kaisen | 7.3% |
| One Piece | 7.2% |
| Attack on Titan | 5.2% |
| My Hero Academia | 4.9% |
| Death Note | 2.8% |
| Naruto Shippuden | 2.7% |
| Dragon Ball | 2.6% |
Anime Popularity Statistics
91.8% of internet users watch videos online weekly. Many of these users watch anime regularly.
With animes like Chainsaw Man rising to the top of Netflix's top shows right after its much-awaited release and Jujutsu Kaisen 0 becoming a box-office hit worldwide, anime now enjoys global popularity like never before.
Let's check out how anime is faring at its peak.
7. Global demand for anime content increased by 118% between 2020 and 2022.
(Axios)
Anime is currently among the fastest-growing genres. This increase in popularity started with the beginning of the COVID-19 pandemic. Global demand for anime has grown 118% since then.
Also, global demand in all anime genres increased from 4.2% in January 2020 to 7.1%. Surging viewership resulted in more deal-making around the genre. AMC Networks acquired anime distributor and streaming service Sentai Holdings. On the other hand, Sony bought Crunchyroll, one of the biggest anime streaming services in the US, in a $1.2 billion deal.
In August 2023, the demand for One Piece was so high that it crashed Crunchyroll twice after the Gear 5 episode of One Piece.
One Piece Anime Makes History: Crashes Crunchyroll Twice in a Row" The highly anticipated Gear 5 episodes of One Piece crash Crunchyroll two weeks in a row, setting a new record for anime popularity. pic.twitter.com/nfbgcyWvzq

— Anime Madness (@akiratokitokun) August 14, 2023
8. More than half of Netflix's global subscribers watched anime in 2021.
(Variety)
Kohei Obara, anime creative at Netflix, revealed that over half of the streaming service's global users watched anime in 2021. He also said nearly 90% of Japanese users tuned into it last year.
Some of the most popular anime titles on Netflix are Hunter x Hunter (2011-2014), Naruto (2002-2008), and Attack on Titan (2013-Present).
9. Only 6% of Gen Z don't know what anime is.
(Anime News Network)
Crunchyroll shared some market research statistics at the Acceleration Japan (A-JAPAN) industry showcase.
According to the survey, only 6% of Gen Z have never heard of anime. In comparison, 27% of the general population isn't familiar with the genre. This proves how famous anime is with the Gen Z population.
Anime Industry Statistics
The anime industry continues to do well, with some bumps along the way. In 2019, one of Kyoto Animation's studios burned down, making it one of Japan's deadliest arson cases since the end of World War II.
Moreover, the industry garnered immense scrutiny after reports of poor pay and grueling working hours. Despite the industry's explosive growth, the gap between the studios' profits and their animators' wages remains wide.
Let's check out how the anime industry is faring with these stats.
10. The global anime market was worth $25.62 billion in 2022.
(Future Market Insights)
The demand for anime content continues to increase. This growing popularity will likely drive anime market expansion. It's expected to reach $52.99 billion by 2032, with a rapid compound annual growth rate (CAGR) of 7.5%.
11. The overseas anime market surpassed Japanese sales for the first time in 2020.
(Cartoon Brew)
For the first time since the Association of Japanese Animations (AJA) started tracking its sales, the overseas anime market overtook that of Japan in 2020.
AJA reports that the internet distribution market was worth 2.4261 trillion yen (roughly $21.32 billion) in 2020. The overseas market, chiefly North America and China, accounted for approximately 51% of the total.
12. Pokémon is the highest-grossing anime franchise, making nearly $110 billion.
(Anime Galaxy)
Since it emerged in 1996, the Pokémon franchise has made approximately $110 billion. It is also the highest-grossing anime and highest-grossing media franchise globally.
Next on the list is Anpanman, which has earned $44.9 billion.
13. TV anime production minutes fell to 100,845 in 2021.
(Erzat)
After the expansion of anime in the '90s, the number of produced TV anime minutes grew yearly until 2006, when it reached 136,407. However, the market drastically shrunk after that. In 2010, studios only produced 90,445 minutes.
With the emergence of streaming services and more overseas demand, 130,347 minutes of anime were made in 2018. Anime statistics show the number dropped to 106,966 in 2019 and even further after the COVID-19 pandemic.
14. 39.8% of anime studios faced financial stress in 2021.
(Anime News Network)
Teikoku Databank reported that 39.8% of the 309 production companies participating in a recent study had incurred losses in 2021. This number was higher by 0.9% compared to the year prior.
Many anime productions also faced delays in 2023 due to poor working conditions and alleged exploitation in the industry.
Moreover, drops in the number of anime productions, the COVID-19 pandemic, limited human resources, and production delays in 2021 have caused less immense stress on the finances of anime studios.
With the recent delays to Zom 100: Bucket List of the Dead and the Nier anime's final episodes dropped unceremoniously late, Steve and Nicky look at production delays in the anime industry. https://t.co/vyVyQ5zUMX

— Anime News Network (@Anime) August 10, 2023
Anime Viewership Statistics
Since the first creation of anime in 1917, it has transcended the borders of Japan to become a global phenomenon. Anime draws in diverse groups of viewers.
However, anime viewership remains dominated by teenagers and young adults over other generations. Men watch it more than women, but that's not the case everywhere.
Dive into the latest anime viewership statistics to know more.
15. The average age of an anime fan is 24.42 years.
(International Anime Research Project)
The majority of fans started watching anime less than 10 years ago. Many anime shows contain fascinating action and plots that resonate with young viewers.
Anime can also range from cute slice-of-life stories to gory action storylines. Whatever your preferences are, there's probably an anime out there for you.
16. Men edge out women by 54% to 46% globally when watching anime.
(Project Anime, Anime News Network)
Anime audience statistics show more men than women among all binary anime viewers. Of 14 markets surveyed, the US has the least female viewers, with only 35%.
However, female viewers outnumber men in countries such as Vietnam (54%), Russia (53%), and France (52%).
The gender disparity in viewership is likely since much of the marketing involved in anime is marketed towards boys.
For example, Shueisha, the largest publishing company in Japan and primary print distributor of some of the most popular manga and anime series, primarily publishes manga series that appeal to men. It's Jump SQ magazine's total readership is 67% male.
How Popular is Anime in Japan?
Following a significant push for anime to be marketed outside Japan, anime's popularity in the international scene shows all-time highs and fluctuations.
Anime is still one of the biggest drivers of promoting Japanese culture outside the country. Still, unlike what many imagine, anime and manga consumption aren't as widespread in the country as many think.
Let's see what the stats say.
17. 33% of people in Japan said they either watch anime or read manga.
(Statista)
According to a recent study, 33% of people in Japan engage with anime or manga content. With a population of close to 126 million, that translates to 41.5 million people.
18. 66% of people in Japan born between 1995 and 2000 watch anime daily.
(PSU.edu)
An online survey by QQ Big Data showed that 66% of Japanese born between 1995 and 2000 watch anime daily.
21% of them say they usually see seven anime every week. Also, 33% spend six or more hours on the activity weekly.
Another survey showed that the average age of anime watchers in Japan is 32.
How Popular is Anime in America?
The US and most of North America are the number one overseas market for Japanese anime. Compared to other countries, US citizens have fewer barriers to accessing foreign entertainment content.
With the rise of streaming TV, US citizens have more straightforward and convenient access to high-quality anime content. Moreover, anime are staple shows in US pop culture and have influenced many aspects of American society.
Look at anime statistics in America to better understand its popularity.
19. 42% of millennials in the US reported they are anime fans.
(Morning Consult)
In a survey, 25% of GenZ adults and 21% of Gen Xers said they like to watch anime.
The same study showed that older generations are less likely to be anime fans. Additionally, only 12% of baby boomers are anime fans.
While anime used to be a niche interest in the late 80s to 2000s, the stigma against foreign media and "nerd culture" has waned, making it a more attractive interest for many people.
20. Almost 18% of Americans watch anime.
(Voice Of Action)
As of 2022, anime audience demographics confirm that nearly 18% of Americans watch anime. That explains why over 200 anime are dubbed in English.
21. The US is the country with the highest demand for anime titles outside of Japan.
(Parrot Analytics)
Parrot Analytics tracked the average daily Demand Expressions for anime titles per 100 capita and aggregated the results by country.
The US easily topped the list with 0.95 Demand Expressions per 100 per capita. That's over twice as much as the second-best-rated country – the Philippines. The only European entry in the top ten was France.
22. Naruto has approximately 1.97 million monthly searches in the US.
(ComicBook)
Broadband Choices relied on monthly search data to determine the most famous anime in the US. Naruto topped the list with approximately 1.97 million monthly searches. Demon Slayer is second with 1.51 million, and Pokémon sits at number three with 1.40 million monthly searches.
🎉 Fun Fact:

Naruto's legacy as one of the most beloved animes ever stretches to another iconic anime, One Piece.
In honor of Naruto's series ending, the 766th chapter of the One Piece manga depicted Luffy eating ramen, Naruto's fave food, with a figure hidden behind Nami, clad in the Konohagakure's symbol.
While the figure behind Nami is blocked from view, his clothes strongly hint that he is the only Naruto.
23. Dragon Ball Super: Super Hero film earned $10.7 million on its opening day in the US.
(Anime News Network)
The 2022 animated film focusing on Piccolo and Gohan made $4,303,671 on its preview day on Thursday and $6,441,593 on Friday, amounting to $10,745,264 on its opening day in the US.
Crunchyroll and Sony Pictures screened the movie in 3,007 locations in the US, which marks the widest release ever for an anime film. It made an incredible $20.1 million in its first weekend. In comparison, Dragon Ball Super: Broly earned $9.8 million in its first two days.
24. Between January and February 2021, Attack on Titan was the most demanded series in the US.
(ComicBook)
During this period, Attack on Titan was the most sought-after show, with a demand rating of 110.5x the market average.
Attack on Titan is also considered the top anime on Crunchyroll after the platform gave it its 2022 Anime of the Year award.
Wrap Up
In many ways, anime is a step above what people see as regular cartoons. While it still has plenty of duds, many animes have grown into global phenomena with millions of fans worldwide.
Many people associate anime with nerd culture, but current statistics suggest a more nuanced picture of its demographics, viewership, and popularity.
FAQs.
---
What percentage of the world's animation is anime?
60% of animated television programs globally were Japanese as of 2016.
Which anime broke the internet in 2023?
Demon Slayer Season 3, which covers the Swordsmith Village storyline, is another anime series that went viral in 2023. Anime fans have always enjoyed Demon Slayer, and the current season is no exception.
Who is the no. 1 anime character?
Goku is the most well-known anime character ever. He has kept the Dragon Ball series going for 32 years as its main protagonist with his humor, charm, innocence, and strength.
Leave your comment
Your email address will not be published.
You may also be interested in.