20 Apple Statistics To Show How Big It Is In 2023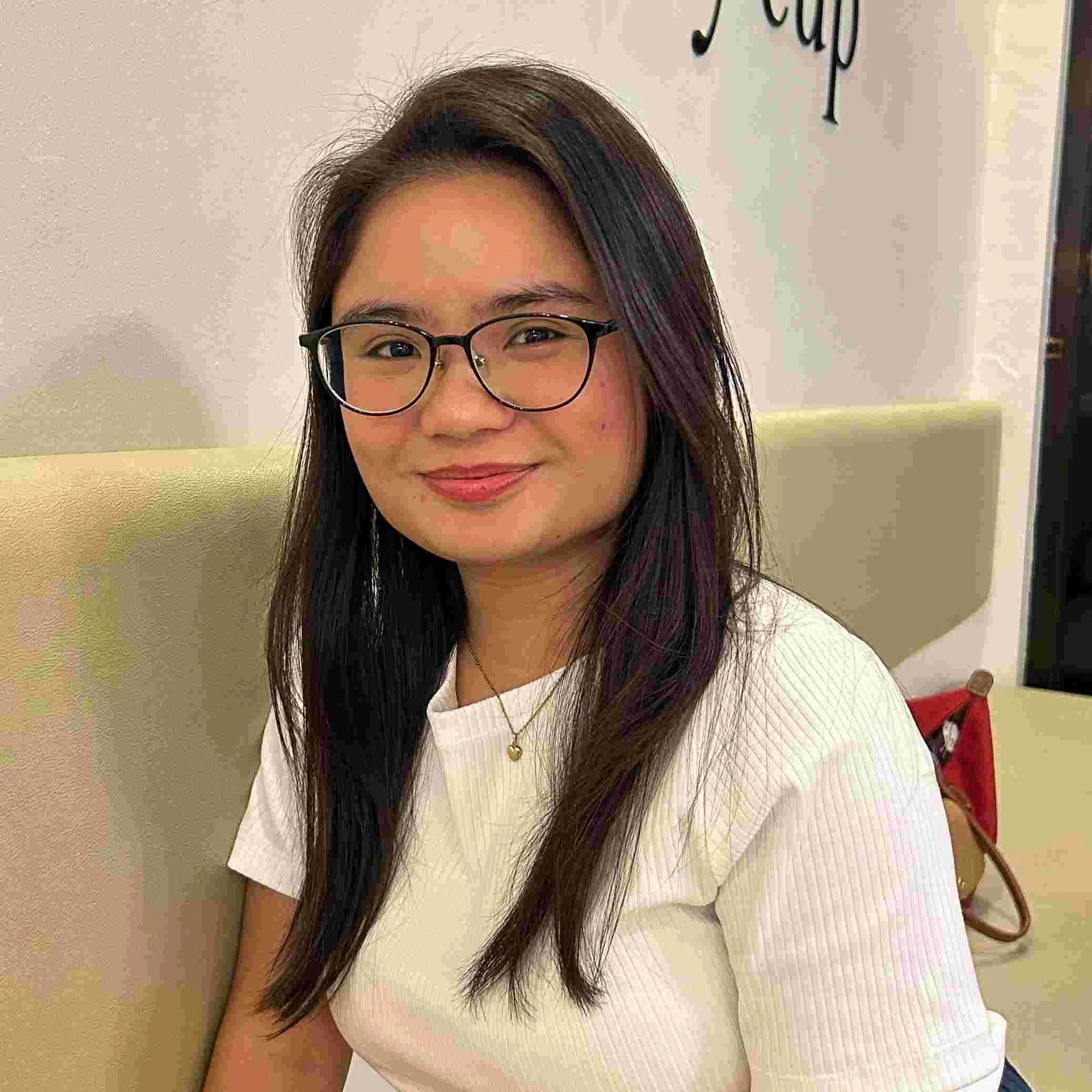 Lorie is an English Language and Literature graduate passionate about writing, research, and learnin... | See full bio
Established in 1976, Apple is now a major global tech company headquartered in California. When the company first started, it only sold a few units of its first computer model. After years of dedicated innovation and creativity, it finally became one of the leading tech brands globally. Today, the Apple Company products and business segments have expanded in range. They include popular devices such as the iPhone, iPad, MacBook, and a wide range of peripheral accessories.
This article will focus on major Apple statistics and some useful facts worth knowing. With their help, you'll see how the company has changed the face of the tech industry and other global markets.
Fascinating Apple Statistics
Apple is one of the world's biggest tech giants and continues to record high-profit margins annually. Check out these cool Apple stats that showcase its growth over the years:
Apple generated $394.3 billion in revenue in 2022, up from $365.8 billion in 2021.
iPhone sales accounted for almost 50% of Apple revenue in 2022.
There are over 1 billion active iPhone users worldwide.
iPhone share in global smartphone sales was 24.1% in Q4 of 2022.
Apple is the most valuable brand worldwide, worth $947 billion in 2022.
Apple's has expanded by 15000% since 2001.
The company holds about 36.5% of the wearables market.
About 45% of Apple's revenue comes from the Americas, with 40% from the US alone.
In the second quarter of 2021, iPad quarterly sales increased by 79%.
In the first quarter of 2022, Apple's global revenue from MacBook units was $10.8 billion.
General Facts About Apple Company
Over the past 46 years, Apple has undergone numerous transformations largely driven by constant creativity, dynamism, and innovation. Here are some Apple facts worth knowing:
1. Apple's has expanded by 15000% since 2001.
(GISuser)
Since Apple went public in 1980, its stock value has impressively risen. But it was in 2001 when it took off with a market value of $1.97 per share.
By 2018, it was valued at $207.39 per share! Due to the growth of Apple's stock value, it became the first American company worth more than $1 trillion!
Apple has increased its value by introducing game-changing and advanced technological devices that have been successful in local and global markets.
The company has also invested heavily in strategic acquisitions to further boost its stock value.
2. Apple's brand is currently worth more than $947 billion.
(Statista)
Apple continues to be the most valuable brand globally, worth $947 billion.
The company surpassed Amazon in 2021 to retain the top spot after two years of steady growth and development.
3. The Apple Computer Company was founded on April Fool's Day, 1976!
(Wikipedia)
Among the interesting Apple facts is that the company was founded on April 1, 1976. It was started by Steve Jobs, Steve Wozniak, and Ronald Wayne and was registered as a business partnership in California.
Its first office was at Jobs' parents' home in Los Altos, and work took off from his bedroom before moving into the garage.
4. The Apple logo depicted Sir Isaac Newton under the apple tree.
(Mirror Review)
The bite-marked apple all customers recognize today wasn't the company's first logo. In fact, the original one was designed by Ronald Wayne, one of the company's founders.
It depicted the concept of world-famous physicist Sir Isaac Newton and how he formed the theory of gravity after an apple fell on his head while he sat under its tree.
5. Apple launched a clothing line in the 80s!
(In Shorts)
Apple attempted to launch its clothing line in 1986, which was called "The Apple Collection" and featured items such as apparel, sunglasses, watches, and even chairs.
Unfortunately, the sales of Apple clothes weren't going too well, and the line was later discontinued.
6. Apple had its own digital color camera.
(CNet)
In 1994, Apple launched a digital color camera named Apple QuickTake 100. It was the first of its kind to be sold for just under $1,000.
However, despite the Apple logo, it was originally designed by Kodak. Fujifilm then built the next QuickTake 200 model.
7. In 2021, the company recorded over 1 billion active iPhone users.
(Statista)
In 2021, Apple announced that there were over 1 billion active iPhones globally. This is the highest number of iPhone users at a given time to date.
Apple Revenue Statistics
Apple annual revenue revealed the company as the leading global tech giant. Let's check out some of its impressive gains over the past few years:
8. Apple's annual revenue was $394.3 billion in 2022, up 7.8% from 2021.
(Statista)
Apple reached $365.8 billion in revenue in 2021, up 33% from $274.5 billion in 2020.
Apple's total net sales were $8.2 billion in 2004. Apple's annual revenue increased by over 4,700% from 2004 to 2022.
| Year | Revenue, in $US billions |
| --- | --- |
| 2004 | 8.2 |
| 2005 | 13.9 |
| 2006 | 19.3 |
| 2007 | 24.6 |
| 2008 | 37.5 |
| 2009 | 42.9 |
| 2010 | 65.2 |
| 2011 | 108.2 |
| 2012 | 156.5 |
| 2013 | 170.9 |
| 2014 | 182.8 |
| 2015 | 233.7 |
| 2016 | 215.6 |
| 2017 | 229.2 |
| 2018 | 265.6 |
| 2019 | 260.2 |
| 2020 | 274.5 |
| 2021 | 365.8 |
| 2022 | 394.3 |
9. The company holds about 36.5% of the wearables market.
(Compare Camp)
Apple's Wearables, Home, and Accessories unit recorded that it hit 35.5% of the industry market share. Products within this division include the Apple TV, AirPods, Apple Watch, HomePod, and Beats products.
Apple holds the biggest market share for such products in the world. The division also recorded more net sales than the iPad in 2019 due to Apple's popular products like the Apple Watch and the AirPods.
10. About 45% of Apple revenues come from the Americas, with 40% from the US alone.
(EarthWeb)
Apple got a big chunk of its revenue from the Americas and earned about $124.5 billion in 2020.
The company also performs excellently in global markets, earning over $40 billion from China, $21 billion from Japan, $68 billion from Europe, and $19 billion from the Asia Pacific.
Apple Sales Statistics
Apple growth in sales, market share, and profits by year are largely driven by sales of its tech devices, particularly its line of iPhones.
Let's check out some amazing Apple sales figures:
11. 47.3% of Apple's revenue came from iPhone sales in the fourth quarter of 2022.
(Statista)
Apple iPhones score the highest sales out of all of the company's product ranges. Other products like wearables have also contributed to Apple's net sales.
12. In the first quarter of 2022, Apple's global revenue from MacBook units was $10.8 billion.
(Statista)
In Q4 of 2022, the company recorded about $11.51 billion in global revenue from MacBooks. This is a significant increase from $9.18 billion in the same quarter of 2022.
13. iPad sales generated $7.15 billion in revenue in in Q4 of 2022.
(Statista)
In Q3 of 2022, Apple revenue from iPad sales was $7.22 billion.
14. In 2020, Apple's AirPods were expected to contribute more than 4.5% of the company's yearly revenue.
(Digital Music News)
Market insights reveal that the Apple AirPods revenue is worth $12 billion, which contributes to more than 4.5% of the company's total sales.
AirPods are extremely popular and bring Apple higher revenues than what Spotify makes from its entire business.
Apple Market Share Statistics
Here's a look at some additional Apple numbers to size up its market impact.
15. Apple overtook Samsung by increasing its smartphone shipments by 70%
(Counterpoint Research)
Apple increased its smartphone shipments by 70% in the last quarter of 2021 by shipping out more than 81 million units.
16. Apple shipped 237.9 million units in 2021.
(Counterpoint Research)
The company shipped 237.9 million units in 2021, making it one of the biggest-ever sellers in a given year.
The increment was also due to the successful introduction of the iPhone 13 and the iPhone 12's impressive performance.
Apple Customer Demographics
Although Apple is regarded as a luxury brand with relatively expensive products, one of its biggest target audiences is teenagers and young adults. Let's quickly check out some interesting demographics-related Apple stats:
17. About 51% of iPhone users are female.
(Statista)
In 2019, Apple demographics statistics showed that 51% of its users were female. It was the only vendor in the study to have that many female respondents.
18. 16 to 24-year-olds are the largest age demographic to use iOS smartphones.
(Statista)
A study conducted by Mobile Ecosystem Forum showed that 44% of iPhone users in 2019 were between 16 and 24 years old. About 30% of other respondents were Android users.
19. 35% of US iPhone users have also purchased an Apple Watch.
(Techradar)
Smartwatch demographics and Apple watch sales statistics from a study in 2020 showed that the US is the biggest market for the Apple Watch.
The study also revealed an Apple watch sales figure, which indicated that 35% of iPhone users also had an Apple Watch that they actively used.
20. Apple has over 80,000 employees.
(Apple)
Apple has a company size of about 80,000 employees and has created over 2 million jobs across the United States.
Wrap Up
The stats above reveal how the company has grown and developed over the past 40 years. They also make a strong case that Apple will continue to lead the tech industry in many years to come.
FAQ.
---
What is Apple's most popular product?
The item on top of the most popular Apple products is the iPhone. Apple's yearly revenue for 2020 showed that the company had reportedly sold around 1.5 billion units of the smartphone worldwide.
What is Apple's most successful iPhone?
Despite being released in September 2014, Apple's sales numbers indicate that the iPhone 6 continues to remain on top of the list of the most Apple products sold. To date, the company has sold a remarkable 222.4 million units of the model.
How many people use Apple products?
In 2019, Apple sales figures showed that around 1 billion people worldwide were, at that time, using more than 1.4 various types of Apple products.
What is Apple's biggest market?
The Americas continue to be its biggest market, bringing in a reported net sales of $51.5 billion in the first quarter of 2022. Various Apple statistics indicate that the company is doing well globally. For example, China and Europe are also major markets for the tech giant.
Leave your comment
Your email address will not be published.
You may also be interested in.