Are VPNs Good for 4G and 5G Connections?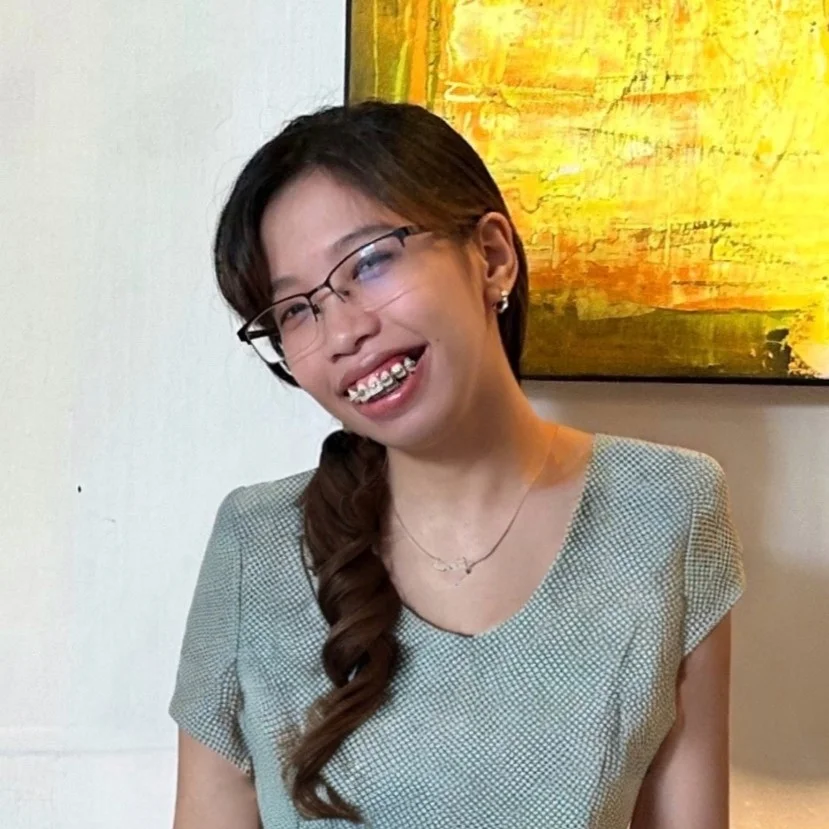 April is a proficient content writer with a knack for research and communication. With a keen eye fo... | See full bio
4G and 5G connections improved internet quality, providing internet users a much-needed boost in connectivity and communication. On the other hand, VPNs have been an essential add-on for many internet users. VPNs improve their privacy, consume geo-restricted content, or enhance their online gaming experience.
🎯 Overview:
Over 50% of all mobile connections today are made on 4G cellular networks. The new global wireless standard after 4G is 5G. 5G networks are intended to have better data throughput, lower latency, and more connections than 4G.
However, using a VPN on a 4G or 5G network involves network speed, browsing experience, and many more considerations. This article will tackle whether VPNs and 4G/5G connections are compatible. Keep reading to find out.
🔑 Key Takeaways:
VPNs can work on 4G and 5G mobile networks, boosting security and bypassing restrictions.
Using VPNs on 4G or 5G networks consumes more data, slowing down connections.
Optimizing VPN for 4G/5G connectivity needs the following: appropriate protocols, disabling VPN when not in use, connecting to the nearest server, and data compression.
Some recommended 4G and 5G VPNs include ExpressVPN, SurfShark, CyberGhost, VyprVPN, and NordVPN.
Do VPNs work on 4G and 5G Connections?
Yes, VPNs work on mobile networks, particularly 4G and 5G connections. A VPN's function is not tied to your internet connection, allowing you to use it on any internet connection. Whether 4G, 5G, or even Ethernet, VPNs will still offer the same features and encryption when browsing the Internet.
VPNs also prevent your ISP from restricting your bandwidth so that you can browse the Internet faster and with less traffic. However, using a VPN also has its fair share of pros and cons when used with 4G and 5G connections.
🎉 Fun Fact:
In 2023, the shipment of 5G-enabled smartphones is likely to increase by 39.2%, indicating the increasing number of users of 5G technology.
Pros and Cons of Using a VPN on a 4G or 5G Connection
VPNs with 4G and 5G connections are beneficial for various reasons. Still, constant use can lead to increased data consumption and slower connections. Let's discuss in detail the advantages and disadvantages below:
| | |
| --- | --- |
| Pros | Cons |
| Conceal your IP address by using an alternate IP. | Consumes high amounts of data. |
| Access restricted content online. | Drains phone or device battery faster. |
| More control over connections and online activity. | |
| Seamless and improved browsing experience. | |
Despite that, VPNs' advantages certainly weigh down their downsides. Fortunately, there are effective ways to reduce data consumption without giving up the use of VPNs.
🎉 Fun Fact:
China is known as one of the world's most censored countries, hence the "Great Firewall of China." Their innovative methods can block even the most established VPNs to prevent locals from accessing censored materials.
Helpful Tips to Reduce Data Consumption When Using VPN
You can still enjoy the benefits of a VPN without compromising your data consumption. Here are some practical data-saving tips if you're a VPN user.
1. Use the proper VPN protocol.
VPN protocols are specially designed for efficient data management while using less energy for protection. On the other hand, some VPNs prioritize speedier connections, consuming less or more data.
Be sure to research the VPNs you want to use so you know exactly how they work. This way, you'll see whether it helps you save data or consume even more.
What are the fastest and slowest VPN protocols and what is the most secured protocol?
by u/alexitoc in VPN
2. Turn off your VPN when you don't need it.
Turning on your VPN all the time will consume your phone's mobile data even when you don't directly use it. Instead, only turn on your VPN when you need it.
3. Enable split tunneling.
You can use split tunneling on your VPN to choose specific online applications or sites that need VPN protection. With this feature, you can play games or download files without consuming data for apps that don't need a VPN.
📖 Definition:
Split tunneling is a feature in some VPNs that lets you choose what content or website should go through encryption. For example, you can only include restricted apps so that any other websites and software you use have a regular, less data-intensive server.
4. Connect to the nearest server available.
Connecting to a server near you—within your country or overseas saves data. You can go to online communities (such as Reddit) to ask for a list of servers near your area. Do a trial run on each server and see what works best.
Best VPN according to Reddit in 2023
by u/gloomyApples718 in vpnrecommendations
5. Enable data compression.
You can also turn on the data compression feature of your VPN. This feature automatically converts large files, like videos and other files, to a smaller size so that you consume less data. Go to your VPN settings and find "data compression" or a similar setting. If you see a switch feature, turn it on.
6. Avoid free VPNs.
At first, free VPNs seemed like a good idea. However, "free" often means ads, allowing the VPN to generate income. These advertisements consume time and more data, resulting in higher consumption and slower connections.
🎉 Fun Fact:
"You're the product, not the consumer" is a popular expression for free apps and services. Even though they don't charge you fees, these programs still need money to get by, which they generate by collecting and selling your data to other companies, like data brokers.
Best VPNs to Use for 4G and 5G Connections
Choosing the right VPN may be challenging if you are unfamiliar with it, but it depends on your needs. Here are the best VPNs you can use for your cellular network data.
1. ExpressVPN (Best Overall VPN)
ExpressVPN has over 3,000 servers in 94 countries worldwide, making it one of the fastest VPNs. It fully ensures your privacy with its AES 256-bit military-grade encryption feature.
Pricing:
$12.95/month
$59.95/6 months
$99.95/year
2. Surfshark (Best For Budget)
Surfshark is a reliable VPN tool that has 3,200 servers in more than 100 countries. This VPN allows you to access unique split tunneling, an ad blocker, and a kill switch. It also gives you different protocols to connect, like OpenVPN, WireGuard, and IKEv2, for less data consumption.
Pricing:
$2.49/month for a 2-year payment
$3.99/month for a 1-year payment
$12.95/month for a regular subscription
Get to know more about Surfshark with Techjury's tried-and-tested VPN review.
3. CyberGhost (Best For Streaming)
CyberGhost offers built-in features that block ads and malware. It has over 9,200 servers in 91 countries. Aside from regular VOn services, you can also use it on up to seven devices.
Pricing:
$2.19/month for a 2-year payment
$6.99/month for a 6-month payment
$12.99/month for a regular monthly plan
4. VyprVPN (Best For Gaming)
VyprVPN operates an estimated 700 servers across 50+ countries. It features the Chameleon protocol, designed to overcome VPN restrictions in countries like China and Russia. It also includes WireGuard support across all platforms, a no-logging DNS service, and P2P file sharing across all servers.
Pricing:
$10/month for a monthly subscription
$5/month for a yearly subscription
5. Planet VPN (Best for Fast and Secure Browsing)
Planet VPN offers multiple virtual locations across all continents. It also uses quantum encryption, a new technology that changes information when someone tries to tamper. Moreover, Planet VPN has a strict no-logging policy and won't store or collect data.
Pricing:
$1.99/month for 3 years
$3.99/month for 1 year
$9.99 monthly recurring bill
6. NordVPN (Best for Speedy Connections)
NordVPN offers a seamless online experience with speed and security features. With over 5,300 servers across 59 countries, it excels at unblocking popular streaming services on the Internet. Its security features include double data encryption and CyberSec technology, which blocks ads and trackers.
Pricing:
$12.99/mo for a monthly plan
$4.9/mo for an annual plan
$3.79 per month for a 2-year plan
Bottom Line
VPNs work for 4G and 5G connections but can consume more data. For some, however, a VPN is integral to their internet browsing. This is especially true for those who want to protect their privacy, improve content quality, and access geo-restricted websites.
You don't need to consume more data than you can to enjoy the benefits of VPNs. There are advanced VPNs and effective tricks to avoid excessive data consumption. With a suitable VPN protocol, achieving maximum internet security at a reasonable price is also possible.
FAQs.
---
Is VPN good for cellular data?
Yes, a VPN is good for cellular data, although it consumes more data.
Sometimes, VPNs might slow down your 5G connection when you're doing a data-intensive activity (e.g., watching movies, playing video games, etc.).
No, a VPN works not only for Wi-Fi but also with cellular data connections.
Do I need a VPN with a 4G router?
It depends on your specific concerns. Using a VPN with a 4G router is good if you want more security and access to restricted content.
Leave your comment
Your email address will not be published.
You may also be interested in.