29+ Augmented Reality Stats to Keep You Sharp in 2023
Reading time:
16 min read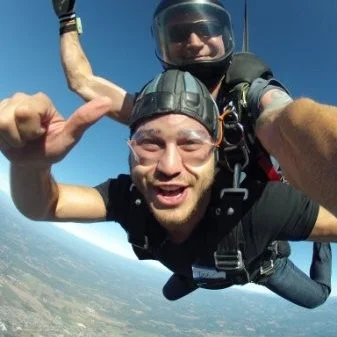 Ivailo Ivanov
Content Writer | Joined October 2021

If I was asked to describe myself using just a few words, I'd go with digital marketing expert, ex... | See full bio
Augmented Reality (AR) is gaining popularity more than ever, with expected growth from $62.7 billion in 2023 to $1109.71 billion by 2030. Many consumers believe AR technology will continue to be a part of their daily lives in the years ahead.
Aside from these numbers, there are other interesting augmented reality stats that you should know about. Discover these figures and data in the next sections of this article.
Editor's Choice
The AR market was valued at $31.9 billion in 2022.
There will be 1.73 billion augmented reality users on mobile by 2024.
64% of consumers believe AR can benefit them in their shopping experience.
Revenue for AR will hit $340 billion by 2028.
In digital marketing campaigns, 67% of media planners and buyers want AR/VR ads.
Augmented reality users fall into the 16-34 age group.
The AR market will be worth over $56.3 billion in 2023.
86% of people first experienced augmented reality using their smartphone.
Augmented Reality will be worth $31.12 billion in 2023.
The UK holds a 9% share of the immersive reality global market.
Impressive Augmented Reality Statistics for 2023
AR has leveled up the game in retail technology. With a projected market value of $72.7 billion by 2024, AR technology is now a crucial part of the fate of businesses.
As more companies invest in it, there will be more compelling statistics and trends to watch out for. Here are some of the latest ones:
1. The AR market is worth $56.3 billion in 2023.
(Yahoo Finance)
The AR market value was $1.8 billion in 2018 and grew to $3.5 billion in 2019.
According to 2022 AR statistics, consumer spending on AR/VR is forecast to account for a 37.4% share of the global AR/VR customer market. This also accounts for a market value of $31.9 billion.
Additionally, 70% of businesses plan on adopting AR/VR for employee training to reduce work-related injuries and accidents.
2. By the end of 2023, there should be around 1.4 billion AR users.
(XR Today)
There are four kinds of Augmented Reality devices:
Head-up Displays (HUDs)
Holographic Displays
Smart Glasses (Optical and video see-through displays)
Handheld/Smartphone based
Considering the wide range of its apps, AR has drawn the attention of multiple demographics and industries. This includes students to professionals, gamers to shoppers.
That said, it's no surprise that this technology will only grow from here, with an estimated 1.73 billion users by 2024.
3. The AR/VR headsets will reach 10.1 million units in 2023.
(Mixed Reality News, International Data Corporation)
AR and VR headsets are wearable devices that provide users with exciting interactive experiences hands-free. While surpassing the number of smartphone users is a long shot, IDC still expects AR/VR unit sales to grow, although at a slower pace.
IDC also forecasted these headsets to have a compound annual growth rate of 32.6% between 2023-2027.
The first VR headset was made in the 1960s and named the 'Telesphere Mask' by Morton Heilig.
4. Headworn AR is set to reach $35.26 billion by 2027.
(The VR/AR Association, AR Insider)
In August 2021, ARtillery Intelligence reported that head-worn AR revenue is estimated to grow from $2.32 billion in 2022 to $35.26 billion in 2027. Even though AR glasses aren't yet stylistically viable, they define the AR modality that will open the technology's potential.
As ARtillery Intelligence's Chief Analyst, Mike Boland, adds:
"Apple's projected smart glasses could have a classic Apple 'halo effect' by boosting consumer awareness and demand for the emerging hardware category.
Moreover, its V1 design target will be style and wearability versus graphical [immersion]; its appeal will lie in elegant integration with other Apple hardware and wearables. Think of it like the iPhone 1 – evolving over several years."
5. AR is shifting towards 65% of industrial applications.
(Forbes)
Most people already know about AR via gaming. However, AR stats for 2022 reveal that AR companies are tilting towards industrial applications rather than custom software.
AR shifting more toward industrial use will be highly beneficial to industries like;
Providing Practical Employee Training
Previewing The Results Of Potential Projects
Enabling Remote Interactive Product Tours
Creating Realistic 3D Property Tours
Powering Immersive Sales Presentations
6. By 2024, mobile AR users will reach 1.73 billion.
(Statista)
The number of mobile AR users has been rising steadily over the years. In 2015, there were only 200 million years. 5 years later, In 2020, it hit 600 million.
AR and VR integration is also gaining traction as one of the new trends in technology, showing massive growth within the industry.
7. Global AR in education market size will grow at a compound rate of 65.4%.
(The Business Research Company, GettingSmart & Elm Learning)
The augmented reality in education statistics indicates that AR technology benefits students, especially those with disabilities, mainly because of its interactive nature.
The benefits range from its ability to scan educational materials, which provides student resources, to high engagement and retention.
8. 64% of online shoppers claim AR will improve their shopping experience.
(XR Today, Shopify, Internet Retailing)
Another sector where AR has shown potential is e-commerce. Augmented reality statistics in e-commerce show that 64% of online shoppers prefer purchasing on AR sites. It also accounts for $120 billion in sales.
Statistics show that about 66% of consumers are interested in using AR for help when purchasing. Brands already using AR report its significant positive impact on loyalty, as 64% said it improves loyalty and customer experience.
9. AR/VR in healthcare is estimated to reach $7.05 billion.
(Globe Newswire, Market Research Future)
AR is beneficial for the health sector. Technology has substantially changed surgery, the education of intended doctors, and diagnostics.
Due to the stimulating effect of AR/VR, it can also help in detecting signs of mental illnesses and depression. It achieves this by observing physical gestures such as facial expressions and voice tone.
According to Market Research Future, AR and VR in the healthcare market were valued at $0.58 Billion in 2022, and it's projected to grow to $6.94 billion by 2030, exhibiting a compound annual growth rate of 42.42% during the forecast period (2022 - 2030).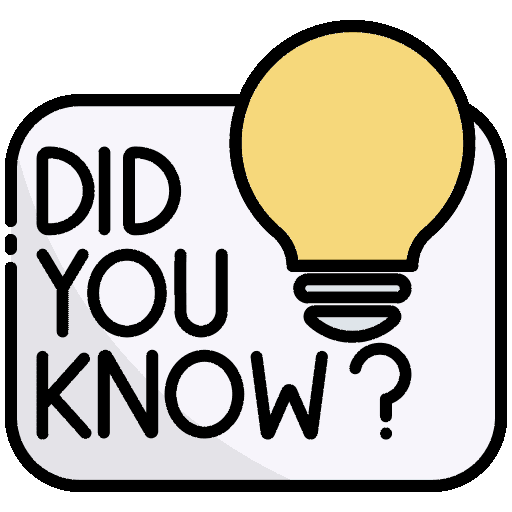 In 1968, Sutherland and his student Bob Sproull created the first virtual reality HMD. They called it 'The Sword of Damocles.'
10. AR in the automotive market will grow by $14.44 billion in 2028.
(Fortune Business Insights)
In 2019, in-car AR was among the most significant trends. Augmented reality usage statistics show that Nvidia's Drive AR platform used AR to incorporate cameras in its car design. This tech could display all historical landmarks, hazards, etc.
11. US VR and AR users will go over 185 million by 2025.
(Globe Newswire, Ecorys)
The US is one of the countries most associated with digital transformation. All thanks to investment opportunities, the US is rarely behind in innovation.
Although their center focus for AR and VR was the entertainment industry, the region has also taken a few steps into corporate environments.
According to Ecorys, the country currently has the most active AR and VR space for Venture Capital funds.
Experts predict global spending on this technology will likely expand by around $125.19 billion between 2020 and 2024. A huge chunk of this activity will come from the US, too.
12. Handheld devices will have a CAGR of 45% between 2021 and 2028.
(Grand View Research)
Statistics show that the AR/VR handheld sector will grow by nearly 50% during the forecast period. This will be primarily due to the increasing demand for gadgets in e-commerce and retail.
For instance, clients can try out clothes or makeup using AR on their phones before purchasing online. Companies also try to offer specialized experiences for a competitive edge.
Social media application of the technology is also a significant contributing factor to the expansion. Apple Inc. and Google LLC are also aggressively capitalizing on AR Kit and Core.
General Augmented Reality Stats and Facts
The AR market has continued its traction as a mainstream technology. With apps and systems like Google's AR-enabled Maps, the technology is pushing the boundaries of what is possible in new directions.
Check out these general stats and facts to better understand where the market is headed.
13. There are 1,027 AR startups in the US.
(XR Today, Ecorys, Insider Intelligence)
As Ecorys noted, the US provides excellent conditions for AR and VR startups, including companies that are more than willing to learn the technology. This could be why AR and VR enterprises appeared in the country before they sprouted everywhere.
According to Insider Intelligence, around 83.1 million consumers used AR in the United States monthly during 2020 alone.
14. Leap Motion released a prototype of the AR headset that could cost around $100 to mass-produce.
(The Verge)
Leap Motion is currently the most followed AR company. They designed AR headsets that deliver AR functionality to mainstream users.
Previously, Microsoft's HoloLens ranged from $3,000 to $5,000. This price range caused users to seek cheaper alternatives, making Leap Motion the preferred headset.
Leap Motion's AR headset project, open-sourced last year, aims to bring augmented reality to a wider audience. While not surpassing Microsoft's HoloLens or Magic Leap One, it could bring the technology closer to the masses.
15. There are 208 different meanings for the acronym AR.
(The Free Dictionary)
The more technology advances, the more room for confusion. The acronym AR itself makes no exception.
The Free Dictionary lists 208 different things that this acronym can stand for. These range from the US postal abbreviation for Arkansas and the chemical element Argon to the term "aspect ratio" and the record label Atlantic Records.
16. Almost 50% of Americans use augmented reality without realizing it.
(Citrus Bits)
Many people use AR apps without being aware. Facebook's Camera Effects are essentially AR tools. Other tools also include Snapchat filters from Snap Camera and Lens.
Snapchat also reports over 70 million people use their AR lenses daily, and 5 million snaps are created daily.
17. In 2016, Pokémon Go started the augmented reality hype.
(Video Games Stats)
As opposed to all augmented reality examples that seamlessly wove themselves into our everyday lives, Pokémon Go made an entrance in 2016. Most sources credit the Pokémon Go app for increasing awareness of AR apps.
Today, the game has over 1 billion downloads, generating $2 billion in revenue over the last two years. It also helped increase the augmented reality market size.
18. AR mobile app installations to exceed 15 billion by the end of 2022.
(Kommando Tech, Statista)
The incorporation of augmented reality in phones is becoming increasingly popular. AR statistics for 2022 reveal that downloads for such applications will go over 15 billion by this year's end.
Moreover, the mobile AR market is estimated at $12.85 billion in 2022 and is predicted to reach $26.06 billion by 2025.
Pro-tip: Select AR apps based on your industry and where to apply. Best applications include shopping, gaming, lifestyle, entertainment, production/maintenance, and utilities.
19. Facebook acquired 11 AR/VR companies.
(Techwyse)
Tech giants are battling for their share of the augmented reality market. Facebook is one of the biggest investors in augmented reality. The company acquired 11 AR/VR companies, including Oculus VR (2014), Surreal Vision (2015), and Pebbles (2015).
Next is Google, which made two significant AR investments in 2018 alone - CTRL-Labs and Ubiquity6. In 2014, Google acquired Quest Visual and incorporated Quest Visual's product, Word Lens, with Google Translate.
Apple's AR presence is evident in its acquisitions of Metaio, Flyby Media, Vrvana, SensoMotoric Instruments, and Akonia Holographics, a company specializing in AR glasses lenses.
20. 27% of respondents stated user experience is the biggest hindrance to VR and AR adoption.
(Manufacturing Business Technology, Gartner)
Tongue Huy Nguyen, Gartner's Director Analyst, states that,
"The biggest barrier to the wide adoption of immersive technologies is the lack of good user experience design."
According to statistics, 74% of internet users prefer to return to websites if the mobile UX is good. To keep pace with the opportunities of immersive technologies, organizations must address the following challenges:
3D design interface
VR's two missing key elements for mass adoption
Smartphone competition
Despite these challenges, AR and VR technologies hold immense potential in different industries. As more companies invest in this technology, widespread adoption will occur in the coming years. This will eventually lead to enhanced user learning and engagement.
21. 70% of consumers believe AR can help them learn new personal and professional skills.
(Kommando Tech, ISACA)
A study from ISACA illustrates the benefits of incorporating augmented reality into everyday life and work. Most consumers (70%) believe using AR-enhanced devices in everyday life could help them learn new skills.
67% of consumers think AR devices could benefit healthcare, and 64% see shopping benefits. The top three AR work benefits are product demonstrations, training, and safety guides.
22. 86% of people first experienced augmented reality using their smartphone.
(Inglobe Technologies)
Thanks to smartphones, AR has become an increasingly present technology in commercial and private life. With this, there are significant improvements in customer engagement and customer behavior.
A smartphone also allows us to conquer barriers related to AR devices, such as:
Battery life
Mobile connectivity
Development of other apps (to be enjoyed with glasses and visors)
23. The number of augmented reality users is set to reach 1.73 billion users by 2024.
(Proven Reality)
In 2021, AR users were at 810 million. Shipments for AR headset devices will also reach over 30 million by the end of 2023. For comparison, that is 12 times more than the shipped headsets in 2020.
This is unsurprising since many industries now adopt AR, such as healthcare segments, gas, oil, tourism, and marketing.
Some of the industries that use AR are the following:
Healthcare
Gas and oil
Tourism
Marketing
Public safety
24. Augmented reality users fall into the 16-34 age group.
(Finances Online, GWI)
In November 2018, GWI reported that 35% of participants who experienced AR in the same year were in the 16 to 24 age group, just as many survey participants (35%) are in the 25-34 age group. In comparison, people aged 35 to 44 accounted for 27%.
The lowest percentage of AR users comes from those in the 55-64 age group (3%). Another interesting piece of information from this study is that men (29%) engage with AR more than women.
25. Augmented Reality will be worth $31.12 billion in 2023.
(Statista, Manatt Digital Media)
A 2015 report from Manatt Digital Media suggests that the primary AR and VR areas that will be making revenue are:
Content: film and TV, gaming, health care, education, and social
Hardware and distribution: headsets, input devices like handheld controllers, online marketplace, graphics cards, and video capture technologies
Software platforms and delivery services: video game engines, analytics, file hosting, compression tools, content creation tools, capture, production, and delivery software
More often than not, market projections for augmented reality include virtual reality market projections. Data estimates that the value of this market will stand at $31.12 billion by the end of 2023 and will increase to $198 billion by 2025.
26. The UK holds a 9% share of the immersive reality global market.
(Research and Markets)
UK companies specializing in virtual, augmented, and mixed reality (immersive markets) amount to 1,000. Additionally, nearly half a million people in the UK work in companies that contribute to the immersive economy.
The UK also holds a 9% share of immersive reality. The AR market in the UK is estimated to grow significantly at a CAGR of 36.5% in 2025.
27. Revenue for AR will reach $340.16 billion by 2028.
(Grand View Research)
Continued AR innovations have influenced technology adoption in many industries, fueling market growth. Today, more people adopt AR-supported online platforms for education, shopping, and social media interactions for a better experience.
Experts estimated that augmented reality would generate $120 billion in 2020. AR revenue stats show that that figure will almost triple in 2028.
28. The AR/VR chip market is projected to hit $32.28 billion by 2023.
(Precedence Research)
The fate of the AR/VR chip market looks promising, with opportunities in the entertainment and media, healthcare, gaming, and other industries. The primary drivers for this market are the demand growth for AR/VR in the following sectors:
Gaming
Cost-efficient benefits
Adoption of the technology in various apps
VR and AR stats for 2022 predict great market years. Data reveals that chips will be in high demand, boasting a 23% CAGR between 2019 and 2026. The upgrading of digital recorders, smartphones, laptops, etc., will propel this growth.
29. Augmented reality glasses sales will reach 3.9 million by 2023.
(Statista, Transparency Market Research)
One factor fueling the demand for AR glasses is augmenting experience with helpful information and data. This technology aims to improve a user's experience for daily domestic and professional use.
The unit sales of augmented reality (AR) glasses worldwide were expected to amount to 410,000 units, rising to 3.9 million units by 2024.
30. In digital marketing campaigns, 67% of media planners and buyers want AR/VR ads.
(Yord Studio, Vibrant Media)
According to research from Vibrant Media, media planners and buyers (67%) want to incorporate more AR/VR ads into their campaigns. The ultimate goal of this type of marketing is to enhance user experience.
Besides the high demand for AR/VR advertising, Vibrant Media discovered that 49% of media agency executives believe this new marketing approach could prevent ad blocking.
Considering most antivirus solutions and VPN services come with powerful ad-blockers, this could be the breath of fresh air advertisers were waiting for.
Wrap-Up
Although predictions have been laid out, many still need to figure out the exact path augmented reality will take. It heavily matters how individuals and industries adopt the technology and how trends evolve.
The guarantee is that AR can create immersive and interactive experiences that are informative and engaging. Augmented reality can improve people's communication, navigation, shopping, and entertainment, making everyday experiences more enjoyable.
While these changes take time, the world still drives toward a future where AR is part of everyone's daily lives.
FAQ.
---
What is augmented reality in simple words?
Simply put, augmented reality is the integration of digital elements into our real-world environments. In other words, it is a combination of both real and virtual worlds.
Who invented augmented reality?
A Harvard professor, Ivan Sutherland, invented AR in 1968 when he designed the first head-mounted display known as the "Sword of Damocles." However, it wasn't until 1990 that the name "AR" was coined by Boeing researcher, Tim Caudell.
According to augmented reality stats, a lot of companies use it, including Facebook when it enabled special AR effects for the movie "Ready Player One." Via the Facebook app, users were able to scan the movie poster to experience amazing 3D content. Other companies actively utilizing AR include Disney, Zara, Patron, IKEA, etc.
Leave your comment
Your email address will not be published.
You may also be interested in.