-> Published on: 30-05-2023




-> Benefited Readers - 20 and Counting
Buy Now Pay Later Statistics That Will Make You Do the Shift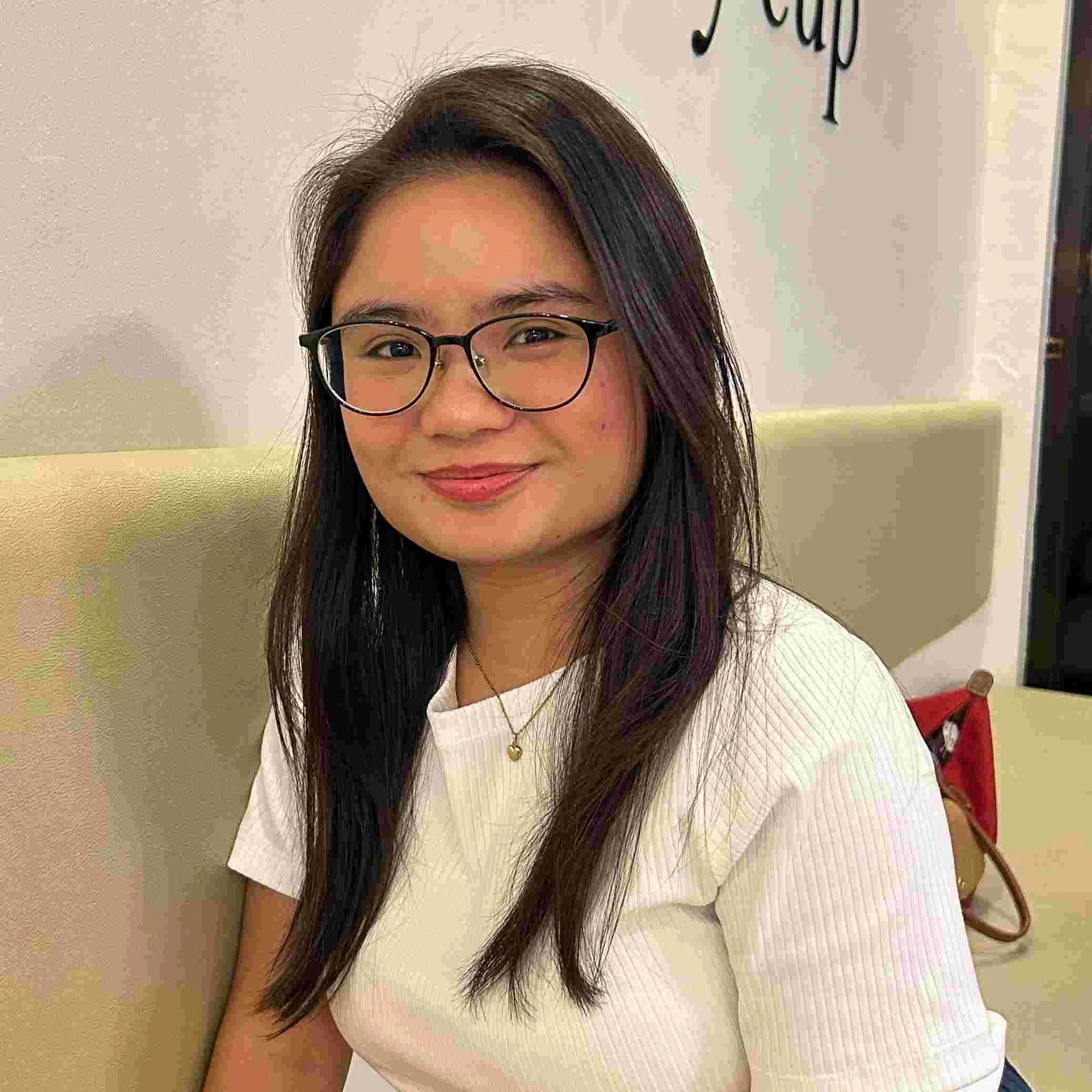 Lorie is an English Language and Literature graduate passionate about writing, research, and learnin... | See full bio
The Buy Now, Pay Later (BNPL) business has skyrocketed with over 100% growth since 2020! In 2022, approximately 360 million people globally used BNPL services. This trend is catching on among Gen Z and Millennials, with Boomers also catching up.
BNPL offers a more affordable option to credit cards, making it accessible to everyone regardless of their wealth. It could one day replace credit cards due to its perks! But beware! Many still need help with debt despite the flexible payment method.
So, is BNPL here to stay? Discover how it's shaping people's spending habits and financial health. Keep reading to find out more!
Editor's Choice
In 2021, experts estimated the global Buy Now, Pay Later (BNPL) market size at $141.6 billion.
The compound annual growth rate (CAGR) of BPNL is expected to rise to 33.3% in 2026.
In 2021, 1% of all PoS payments were made through BNPL.
Total consumer expenditure is anticipated to increase from $112 billion in 2022 to $437 billion in 2027.
At 23%, Sweden has the largest market share for BNPL.
From 2019 to 2021, Gen Z users have grown six-fold at 36%, Millennials have doubled at 41%, and Boomers are starting to use BNPL.
56% of consumers say they prefer BNPL services over credit cards due to easy payment methods and flexibility.
36% of Buy Now, Pay Later users use it once a month or more.
BNPL borrowers owe $883 on average.
57% of BNPL consumers regretted their purchase because "it was too expensive."
BNPL Statistics Overview
Many people utilize the Buy Now, Pay Later service for easier online transactions, which has grown during the pandemic. 71% of consumers have made more online purchases during the same period, and 51% used BNPL services.
This steady growth in the usage of BNPL apps and services has resulted in a change in preferences among consumers, ultimately affecting their spending habits and the increase in BNPL users across all ages.
✅ Pro Tip:

As living expenses soar, more and more consumers are adopting "Buy Now, Pay Later" to stretch their money further. Learn more about this game-changing trend below:
Here are the latest statistics on Buy Now, Pay Later, such as market size, demographics, and trends for 2023.
Buy Now, Pay Later Market Size
Global Data reveals that in 2023, the BNPL is expected to have a $305.5 billion market value and grow at a CAGR of 25.4% during the same period online payments have become popular among consumers. The pandemic has lifted the growth of BNPL, and consumers have widely adopted it.
Since 2016, many countries in Northwestern Europe have utilized Buy Now, Pay Later in their domestic e-commerce payments, accounting for 8 out of 10 countries adopting this platform.
Here are the market size statistics of BNPL today:
1. Sweden ranks first in domestic e-commerce payments at 24%.
(Statista)
Sweden and Germany's market share of BNPL services is ten times higher in global e-commerce payment at 5%. Statista's e-commerce market share survey from 2016-2022 revealed the 11 top countries in online payments.
Sweden is at 24%.
Germany at 23%.
Norway at 18%.
Australia and Belgium at 14%.
Netherlands and Finland at 13%.
Denmark at 12%.
United Kingdom at 8%.
Italy and Canada at 5%.
In Sweden, the market has experienced a sudden boost, driven by Klarma, the preferred BNPL provider among German consumers. This growth aligns with the thriving global digital payment sector valued at $1.97 trillion in 2021.
2. Paypal Credit is the most popular BNPL company among consumers at 57%.
(C+R Research)
For those who are still new or are currently thinking of using a Buy Now Pay Later service, there are a variety of platforms to choose from. The following are the most popular BNPL services among users in the US:
57% Paypal Credit
29% Afterpay
28% Affirm
23% Klarna
19% ZipPay
15% QuadPay
13% Uplift
11% Prepay
8% Sezzle
6% Zebit, Splitit, and Others
PayPal Credit allows users to split purchases into four zero-interest payments. Then, there's Klarna, a platform that will enable the user to make four installment payments and is the most popular service in Western Europe, with approximately 147 million active users.
🎉 Fun Fact:

Paypal is the preferred payment method on some of the best survey sites, like Swagbucks and LifePoints. Discover the top survey sites for 2023 and their payment options, including Paypal and Amazon gift cards, by checking out below:
3. The average debt owed from Buy Now, Pay Later loans is $883.
(C+R Research)
BNPL is a business service that provides users with a flexible payment scheme to spread out purchase payments. It has no default rates, but its users have high levels of indebtedness compared to credit card users.
57% of users have regretted making an expensive purchase through BNPL, 56% have fallen behind on payments, and 53% believe they are likely to incur late fees within the next 12 months.
The lack of BNPL business credit checks allows consumers to acquire huge loans without the ability to repay them.
Statistics on Buy Now, Pay Later User Demographics
BNPL users come from lower-income households than those earning more than $75,000. This might be a projection that BNPL has become increasingly popular among the younger generation, especially during the pandemic, and has continued to do so even with fewer shopping restrictions.
Women are more likely to use BNPL as a payment option for online shopping than men. They are also more inclined to use this service for future transactions.
Here are the demographics of BNPL to help you understand its users:
4. 18% of female shoppers use BNPL more than men and are 27% more open to this payment method.
(ecommerceDB)
As deliveries from online shops have become a part of every household, female shoppers in the US used this option for their clothing purchases within the 12 months before the survey, while this type of purchase ranks 3rd for male users.
Here is the ranking of the everyday purchases of female and male shoppers within the 12 months before the survey:

5. 58% of Buy Now, Pay Later users are Gen Zs.
(finmasters)
It's not surprising that Gen Z consumers—aged between 18 and 25 years—took the number one spot in BNPL users. Next are Millennials at 54%, Generation X at 44%, and Boomers at 22%. However, data shows millennials took out more BNPL loans in 2021, while Boomers took the least.
The study also revealed that Gen Z consumers resort to these payment schedules and options due to the platform's flexibility and convenience as an alternative to credit cards. It could also be because, in contrast to past generations, half of them have credit cards.
6. 72% of BNPL users have a household income of less than $75,000.
(Bankrate, NCR)
For low-income households, the biggest motivation for availing of this service is for those who cannot afford to pay in full, while those earning more avail of its services due to no interest and little to no fees.
The need for low-cost credit alternatives and the high cost of living put financial pressure on everyone, regardless of household income, leading to the demand for its usage. While most of its users earn less than $50,000, about 71% of those earning at least $100,000 are increasing their BNPL use.
Buy Now, Pay Later Trends Statistics
The younger generation finds BNPL more appealing because it is still new to many people. Analysts predict that by 2026, 53% of millennials and 59% of Gen Z will make a BNPL payment. Additionally, they anticipate about 41% of Gen Xers and 24% of Baby Boomers will also use BNPL.
Because of its growing popularity around the globe, many users are more open to using BNPL services and have also thought of replacing their old credit cards.
7. 67% of Buy Now, Pay Later users think it could replace their credit cards
(MotleyFool)
While many consumers still use their credit cards, younger American consumers (54%) prefer BNPL over credit cards and have often used the same service compared to those aged 25 to 34. For respondents in the over-54 bracket, only 40% of them use BNPL services more than credit cards.
8. 30% of Buy Now, Pay Later U.S. users trust BNPL providers more than credit card companies when it comes to fair business practices
(Motley Fool, CFCB)
13% of the respondents trust BNPL providers more than credit card companies regarding reasonable business practices, and 17% trust BNPL providers as general payment options. In comparison, some users trust BNPL providers and credit card companies equally (47%).
However, in 2023, the Consumer Financial Protection Bureau (CFPB) reported that the increasing mistrust in credit card companies in the United States stems from companies suppressing actual payment data. Consumers anticipate that their credit reports will reflect their positive credit behaviors, but they accuse these companies of not reporting accurate information.
9. 26% of Buy Now, Pay Later users heard about it on social media.
(Motley Fool)
Social media is vital for BNPL companies to reach their target audience swiftly, with 75% of social media users actively seeking new products and services, making it an essential platform for spreading information and increasing awareness.
Studies have shown that 27% of consumers under 54 are twice as likely to have heard of BNPL through social media than consumers over 54. Most likely, those above 54 have learned about BNPL through friends or family members.
Conclusion
The Buy Now, Pay Later services we have today are great alternatives for those who need flexible payment options with or without credit cards. It is also an excellent medium to provide financial assistance to those struggling to pay for their needs and wants.
While this platform offers services like four-installment payments, small to no interest rates, or no late fees, as a consumer, one should be able to utilize this platform wisely to avoid debt.
❗ Remember:

"There are two paths people can take. They can either play now and pay later or pay now and play later. Regardless of the choice, one thing is certain. Life will demand a payment."
FAQs.
---
What percentage of people are using buy now, pay later?
31% of Americans utilized BNPL services in 2021, rising to 43% in 2022
How big is the buy now, pay later market?
The global BNPL market was worth $120 billion in 2021. The figure represents 100% growth from 2020 when the market size was $60 billion.
Why are people using buy now, pay later?
According to a Federal Reserve Bank of Philadelphia survey, most Americans use BNPL because it is convenient.
What is the growing popularity of BNPL?
BNPL is also gaining popularity as a point-of-sale (PoS) payment method.
Leave your comment
Your email address will not be published.
You may also be interested in.