27 Curious Cable TV Subscribers Statistics to Know in 2023
Reading time:
12 min read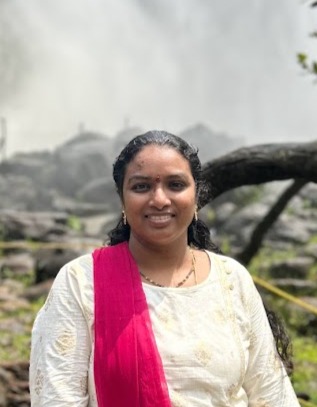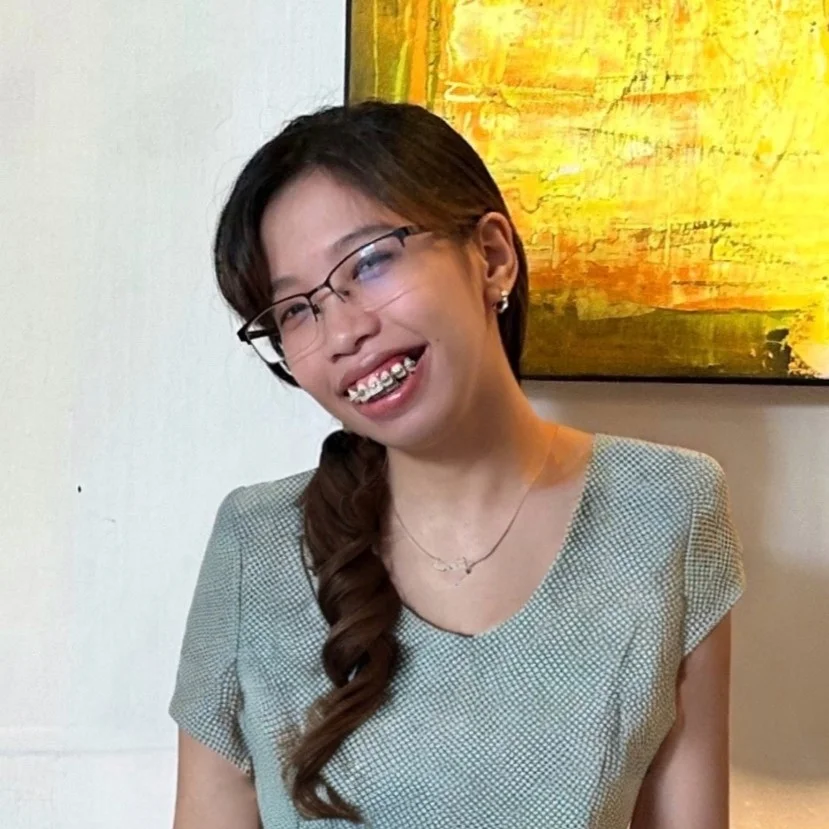 April is a proficient content writer with a knack for research and communication. With a keen eye fo... | See full bio
Satellite and digital cable were huge in the 1980s and 1990s. In fact, they were one of the most common sources for news and entertainment around the world. But:
Recent technological advances, such as on-demand streaming services, have challenged pay TV's place in the market. Many consumers have even chosen to cut their pay TV subscriptions altogether.
However, cable TV isn't dead just yet. Let's have a look at some:
Fascinating Cable TV Subscribers Statistics
As of 2023, the number of cable TV subscribers has decreased to 72.2 million from 98.7 million in 2016.
The Pay TV market is expected to grow from $184.09 billion in 2022 to $209.01 billion by 2030. Worldwide.
The US has 1,775 total television stations and about 5,200 cable systems run by 660 operators, reaching 90% of the entire population.
Comcast's cable pay-TV business lost 2 million subscribers in 2022, up from 1.66 million in 2021.
82% of US adults streaming internet TV claim it is more entertaining than cable.
48% of Americans are still paying for cable TV .
There are 17,144,000 subscribers for Comcast, up from Charter 15,495,00.
With a total of 5.1 million viewers, NBC narrowly edged out CBS to lead 2022 in terms of total viewership.
Eye-Opening Cable TV Subscriber Statistics
Cable TV subscriber stats in 2022 indicate there will be a 28% fall in the number of paid TV subscriptions between 2013 and 2023.
What else is there in store for cable TV subscribers?
Let's see:
1. There are 72 million total Cable TV subscriptions as of 2023.
(Source: NCTA)
Despite the fact that cable TV companies still dominate a substantial portion Of the cable and satellite market, giving them the ability to reduce prices and compete with internet-based TV alternatives, they are expected to face challenges in retaining cable TV subscribers in the near and distant future.
As a consequence of intensifying competition. it is projected that the number of cable TV subscribers will decline by an average of 5.0% annually between 2015 and 2023.
Number of Cable TV Subscriptions
| | |
| --- | --- |
| Years | Subscribers in millions |
| 2016 | 98.7 |
| 2017 | 96.3 |
| 2018 | 93.4 |
| 2019 | 88.6 |
| 2020 | 83.8 |
| 2021 | 80.0 |
| 2022 | 76.0 |
| 2023 | 72.2 |
2. The current cable TV market share is just under 50%.
(Source: The Brainy Insights)
In 2022, the pay TV market worldwide was valued at USD 184.09 billion and is projected to grow at a CAGR of 1.60% from 2022 to 2030, reaching USD 209.01 billion by the end of the forecast period.
The market's growth is being fueled by the increasing customer preference for high-quality content and high-definition picture resolution, which is expected to create favorable opportunities for expansion in the pay TV industry.
3. Most people now subscribe to a streaming service.
(Source: Starry)
Only 34.4% pay for cable TV.
In other words, more people now stream mostly through internet TV services, according to streaming vs cable statistics. The main reason for this is that people can avoid advertising while accessing original content they cannot watch on traditional cable. That's why it's no surprise that the live-streaming market is worth over $59 billion in 2022. And the best video streaming services are in a fierce battle for the lion's share of this amount.
In June, there was a 3.2% increase in streaming usage, and compared to the previous year, the volume of streaming grew by 22.6%, resulting in a 6.5-point increase in its usage share. Additionally, Prime Video, Hulu, Netflix, and YouTube all achieved new peaks in July.
4. Only 28% of view time is dedicated to traditional TV, and 68% goes to streaming.
(Source: Forbes)
There could be a number of different reasons for this phenomenon, like more channels to choose from or cheaper prices. However, US adults agree that streaming is more entertaining than traditional cable TV, according to pay-TV subscribers statistics.
5. Comcast lost more than 2 million subscribers in 2022.
(Source: Media Play News)
Comcast's traditional cable pay-TV sector experienced a decline, with 2 million subscribers lost in 2022, up from 1.66 million lost in 2021. By the conclusion of last year, the company's pay-TV subscribers totaled 16.1 million, signifying an approximate 11% decrease from the 18.2 million subscribers at the conclusion of 2021.
5. Pay-TV subscribers will fall each year between 2022 and 2026 by 28%.
(Source: eMarketer)
In 2022, there were 68.5 million pay-TV households in the US. By 2026, the number will fall to 57.2 million, representing a decrease of 4.8%. In 2024, there is expected to be the same number of pay-TV households as non-pay TV households. Beyond this, non-paying TV households will overtake paying TV households.
Key US Cable Subscriber Statistics
Alright, let's start. Have you ever wondered what percentage of American households have cable TV?
6. 48% of Americans receive TV via cable or satellite.
(Source: Pew Research)
You might have expected a higher percentage, but cord-cutting is taking its toll.
"Is TV dying?" The answer is no.
Let's take WETA 26 in the Greater Washington area as an example. This local PBS affiliate features some top-tier primetime and entertainment programs. Its sister channel, WETA UK, broadcasts British shows, while WETA Kids keeps the little ones happy. So, whether you're after Washington Week, Midsomer Murders, or Pinkalicious & Peterrific – they've got you covered!
Clearly, the quality of local TV channels has an effect on how many Americans have cable.
7. The US had a total of 1,775 television stations.
(Source: Federal Communications Commission)
You read that right - there are a lot of stations out there. What's more, there are about 5,200 cable systems, run by 660 operators, reaching 90% of the entire population.
However, more and more people are looking for greener pastures.
8. By 2024, 101.5 million people are projected to become cord-cutters and by 2026, there will be 112.9 million cord-cutting US consumers, which is 41.6% of the US population.
The number of individuals in the United States who will eliminate their cable or satellite subscriptions, also known as "cutting the cord," is projected to increase to 95.1 million by 2023, up from 87 million in 2022.
US Cord-Cutters, 2022-2026
| | | |
| --- | --- | --- |
| Years | Number of Cord Cutters in millions | Percentage of the Population in the US |
| 2022 | 87 | 33.1 |
| 2023 | 95.1 | 35.9 |
| 2024 | 101 | 37.9 |
| 2025 | 107.4 | 39.8 |
| 2026 | 112.9 | 41.6 |
Will this mean the end of cable TV?
9. In 2023, Xfinity is the largest cable TV service provider in the US.
(Source: Reuters)
The same TV channels will cost customers an average of 18% more, with significant rises in TV services, TV equipment, regional sports fees, broadcast fees, modem rental, and internet service charges.
Cable revenue grew 1.4% to $16.64 billion, narrowly missing analysts' estimates of $16.67 billion whare NBCU advertising sales grew 4% to $2.86 billion, and theme parks revenue grew 12% to $2.11 billion.
US Cable Subscriber Demographics Statistics
Who is watching Cable TV?
10. 81% of individuals those aged 65+ years have cable TV subscription in the US.
The majority of cable TV subscribers, specifically 63%, are aged 68 years or older. The 47-67 age group makes up 55% of the remaining subscribers, while those aged 37-48 account for 48%.
The smallest group of cable TV subscribers, at only 46%, are aged 18-37 years old, as they tend to prefer alternative options like streaming services and more.
Percentage of people who pay for cable TV by age
| | |
| --- | --- |
| Age Group | Subscribers in percentages |
| 18-37 | 46 |
| 37-48 | 48 |
| 47-67 | 55 |
| 68+ | 63 |
11. Netflix's primary subscriber demographic falls within the age range of 35 to 44.
(Source: Truelist)
The usage of the network was primarily driven by individuals in the United States aged 18 to 34. Recent Netfilx statistics show that the majority of Netflix viewers belong to the younger adult age groups, specifically Gen Z or Millennials, with an annual income ranging between $25k to $50k. Additionally, there has been a noticeable increase in the number of viewers aged between 34 to 65+ since 2015.
13. Fox reported 7% growth in advertising revenues to reach $1.05 billion in the three-month period in 2022.
(Source: Fierce Video)
The increase in revenue was primarily attributed to several factors, including improved pricing and higher ratings at Fox News.
Affiliate fee revenues also saw a 4% increase, totaling $1.72 billion. Fox's Television segment experienced 4% growth in ad revenues, reaching $698 million, while the Cable Network Programming segment saw a 14% increase in advertising revenue, totaling $358 million.
Overall, total revenue increased by 5% year over year to $3.03 billion, and the net income was $308 million, up from $272 million in the same quarter the previous year.
US Cable TV Viewership Statistics
Before we head to the other side of the pond and see how Europe is doing, let's examine a few more stats from the US.
15. NBC is the most-watched channel in the US.
(Source: Variety)
With 5.1 million viewers in 2022, NBC placed first in the most-watched channels in the US. and adults 18-49 as well.
17. Netflix has 73.94 million paying subscribers based in the US & Canada.
(Source: Business of Apps, Next TV, Backlinko)
This is huge!
Amazon Prime Video has more subscribers (112 million). But other streaming services fall behind: Hulu has 55 million, Disney Plus has 40 million, HBO Now has 17.1 million, and Dish's Sling TV has 6.8 million.
Small wonder cable TV subscribers statistics for 2021 are so bleak.
Just like Netflix, all these streaming services offer original programs. So, if you're a fan of fantasy, you're probably watching Game of Thrones on HBO. Gearheads, on the other hand, will be tuning in to The Grand Tour on Amazon Prime Video. It's 2021, and we're spoilt for choice.
18. Netflix annual revenue for 2022 was $31.616B, a 6.46% increase from 2021.
(Source: Macro Trends)
In the twelve months leading up to December 31, 2022, Netflix generated $31.616B in revenue, which represents a year-over-year increase of 6.46%.
In 2021, Netflix's annual revenue amounted to $29.698B, marking an 18.81% increase from the previous year. Similarly, in 2020, Netflix's annual revenue reached $24.996B, reflecting a 24.01% increase compared to 2019.
19. Most pay-TV subscribers feel they get too little value for their money.
(Source: Variety)
According to the survey, approximately 66% of pay-TV subscribers believe that they are not receiving a fair deal. In addition, 45% of cable TV subscribers stated that they would terminate their TV subscriptions if they were not bundled with their internet service provider.
22. On average, Americans spent $54 on streaming services.
(Source: J. D.power)
Although there has been an increase in streaming service usage, subscription fatigue appears to be becoming more prevalent. A significant majority of streamers, comprising 82%, anticipate retaining their existing subscription portfolio over the next 30 days, with no alterations. Only 9% of users intend to incorporate a new service.
Global Cable TV Subscribers Statistics
The stats thus far paint a clear picture of how cable TV subscribers statistics shape up in the US. But what about the rest of the world? Let's have a quick look at Europe first:
24. There will be 78 million digital pay-TV homes in Eastern Europe by 2023.
(Source: Statista)
This number was at 25.5 million in 2010, so we have a clear upward trend. In fact, the situation is the opposite of that in the US. Eastern Europe is still a growing market. But:
Who's Europe's leading pay-TV operator?
25. Sky Europe have a customer base of nearly 22.666 million subscribers by 2022.
(Source: Advanced-Television)
Between January 1st and June 30th, 2021, Sky Europe experienced a minor loss of 26,000 subscribers.
However, in the second quarter of 2022, the number of canceled subscriptions skyrocketed to 361,000.
As a result, Sky's European customer base decreased from 23.198 million at the conclusion of Q2/2021 to 22.666 million at the end of Q2/2022.
How about Latin America?
26. In 2024, pay-TV revenue in Latin America will amount to approximately $17.82 billion.
(Source: Statista)
The TV sector in Latin America is projected to generate more than $14.3 billion in revenue in 2020, exceeding the anticipated value of $14.1 billion in 2019. This number is expected to climb to $14.9 billion by 2023.
27. China is the country with the most cable TV subscribers.
(Source: Cable Compare)
We've already looked at how many people pay for cable TV in the US, but what about the rest of the world? China has the largest number of paying TV subscribers, with 342 million people. India places second, with 112 million subscribers.
Wrapping up
So, what's next for the industry? According to the latest cable TV subscribers statistics, North American revenues will continue to drop for the foreseeable future.
It's not all doom and gloom, though. Eastern Europe, Latin America, and Asia-Pacific are emerging as growing markets.
That being said, the industry will have to reinvent itself to survive. The brave new world of online streaming is just around the corner - especially in the US.
FAQ.
---
What percentage of the US has cable TV?
56% of Americans receive TV via cable or satellite in 2021.
Is cable TV losing subscribers?
Yes, because more and more people are 'cutting the cord' and turning to internet TV streaming. It's normally cheaper, and more channels are generally on offer.
What is the best alternative to cable?
There are a number of streaming services that are viable alternatives. Netflix is dubbed the best cord-cutting service, while Hulu the best cable streaming service.
Are streaming services taking over cable?
It's hard to say whether streaming will actually take cable over. What we do know, however, is that streaming is now more popular than cable.
How many have cut the cord?
55.1% of Americans will have cut the cord by 2022. Cable TV subscriber statistics show that this number will only grow.
Leave your comment
Your email address will not be published.
You may also be interested in.