Can You Play Games on Apple Watch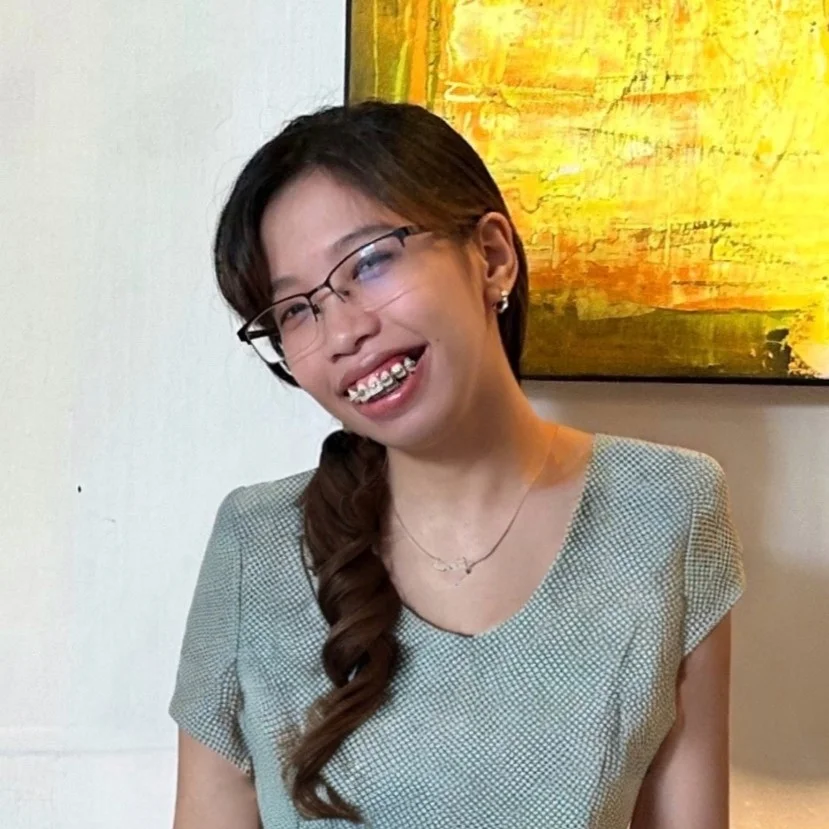 April is a proficient content writer with a knack for research and communication. With a keen eye fo... | See full bio
Smartwatches first introduced a wrist-size version for health and fitness apps, messaging, and many digital keys. When Apple Watch launched in 2015, it was not long before it offered wearable games.
The device's limiting interface for gaming was a challenge. Nonetheless, developers considered putting "more of the experience in the mind and less on screen." As a holder of 36.5% of the wearables market, the Apple company brought this perspective to life.
The App Store now has hundreds of games compatible with the Apple Watch.
Techjury looked into the top 10 Apple Watch games rated with 4+ stars in the App Store. You will also learn how to get them in two easy ways.
🔑 Key Takeaways:
Apple Watch users can enjoy interactive brain teasers and classic arcade games on their wearable devices.
You can download games from the Watch app or, even better.
Hundreds of games in the App Store are available to any version of the Apple Watch.
How to Get Games on Apple Watch
Apple Watch games provide a quick social and entertainment experience without pulling up your iPhone.
In just several minutes, you can download games on the Apple Watch in these two practical ways:
💡Quick Tip:
The average battery life of an Apple Watch is about 18 hours with normal use. Be sure to charge your Apple Watch before downloading games to avoid errors.
Get Games from the App Store
Nearly 3 billion of the world's population are avid mobile gamers. This data alone helps game developers innovate wrist-based gaming for a wide audience.
One year in the market, developers saw an "inevitable" future for Apple Watch games, just like the early iPhone days. Today, hundreds of games in the App Store apply to any version of the Apple Watch.
Here's how to download Apple Watch games from the App Store:
Connect your Apple Watch to a Wi-Fi network.
Turn the Digital Crown to view apps and locate the App Store.
Search for games you wish to download. If the app is free, tap "Get." If the app is for a premium purchase, tap the price tab.
Tap the cloud symbol with a downward arrow to download the game.
Confirm the transaction by double-clicking your mobile device's power key or Touch ID.
🔒 Security Note:
Apple Watch can connect to public and private Wi-Fi. However, you can't connect your Apple Watch to public networks that ask for logins, subscriptions, or profiles.
Also, do note that public networks are unrestricted. Like all digital devices, smartwatches are not immune to security risks.
Knowing the difference between private and public networks helps protect your device. While smartwatches are not as vulnerable to hackers as computers, there is no harm in staying vigilant.
Get Games from Your Watch App
There have been over 200 billion app downloads since 2020. A large portion of the global mobile gaming market contributes to it. Fortunately, many of these mobile game apps support wearable versions for quick-hit experiences.
Here's how to download Apple Watch games from the Watch app:
Open the Watch app on your iPhone.
Tap on "General" under "My Watch."
Turn off "Automatic App Install" next to the toggle.
Return to "My Watch" and select "Available Apps."
Search your games and tap the "Install" button.
🎉 Fun Fact:
The Watch app is an iOS pre-installed application managed by iOS's graphical user interface called the Springboard.
iOS was originally called iPhone OS until the debut of the 4th gen in 2010. Both terms stand for iPhone Operating System.
Top 10 Apple Watch Games
From interactive brainteasers to classic arcades, Apple Watch games do not fall short in entertainment. These games are made to last as long as your arm can hold.
Most of these game recommendations are free. Meanwhile, some would need you to spare a few bucks for in-app purchases.
In no particular order, keep reading to know our top 10 picks for the best Apple Watch games.
1. Tiny Armies
Tiny Armies is a "lightweight" game of conquest compatible with the Apple Watch. For a game priced at $0.99, it displays striking features that get you punching right on the button.
It is ranked #19 in Puzzles, with consistent bug fixes to optimize the gameplay experience.
The mechanics of the game are simple:
Swipe your units to defeat the enemies.
Play a couple of moves to take down the Red boxes.
Plan as you pass through lakes, mountains, and forests.
The game takes more or less than 5 minutes to finish. You can play solo, with friends, or battle with players worldwide.
2. Elevate
This brain-training app offers fun mini-games that target valuable skills, such as:
Recall
Speaking skills
Thinking speed
Comprehension
Concise writing
Problem-solving
What's best about it is you get all 40+ memory games and word puzzles in one tiny box at no cost.
According to its members' reports, over 90% of its players improved their cognitive skills, productivity, and self-confidence. That's how the game became Apple's App of the Year in the US.
While the app offers a basic free version, it also has an optional premium subscription. The yearly fee varies per country, which will show in the app before completing the payment.
3. A Tiny Game of Pong
In this app, the Apple Watch brings the tiniest version of the classic 70's arcade game. Pong's features include:
2 unique game modes
10 custom theme colors
Standalone without iPhone
Responsive analog controls
Game Center integration on Apple Watch
Simply turn your Apple Watch's Digital Crown up and down to move your paddle. The goal is to hit the ball back to the digital opponent.
You can play in endless arcade mode for free and compete with your friends for a high score. You can also beat your opponent with the "best of three" classic playoff match.
For $1.99, you can unlock in-app upgrades, such as color customization of the game menu, paddles, and the ball.
4. KOMRAD
Chat with a Soviet bot from 1985 with this text-based adventure game. KOMRAD features interactive fiction with conversational choices to determine your future.
The game connects you with advanced AI hiding for 30 years, thinking it's still the Cold War.
The AI Komrad knows secrets you can unlock, but you must first gain its trust. There are limited times you can play the game for free. After that, its purchase amount becomes $1.99.
5. Chess
Thanks to the Apple Watch, the most popular board game comes in a bite-sized version. Apple Watch's Chess game app connects over 120 million online players worldwide. It has 500,000+ unique puzzles with modes for different skill levels.
The game also has practice puzzles in learning mode, lessons, tutorials, and step-by-step lesson plans. All these features are free.
You can play with friends or compete with a digital opponent offline.
6. Trivia Crack
Here's another fun game you can play with your friends via your Apple Watch in real time. Trivia Crack offers thousands of interesting crowd-sourced questions, including yours.
To play the game:
Spin "Willy the Wheel" to select questions from six categories.
Tap away your answer on your Apple Watch.
The first to get all six crowns and make it to number one is the winner.
Watch for a rematch.
Here are more reasons to download Trivia Crack on your Apple Watch:
20+ game languages
Chat with your opponents
Collectable card collection
The game is an excellent refresher for young people and adults while passing the time.
7. Rules!
This mini-game is your daily dose of brain workout. It's fun, challenging, and fast-paced – everything you need in a puzzle game.
Rules! has three game modes:
Beginners
Expert
Timeless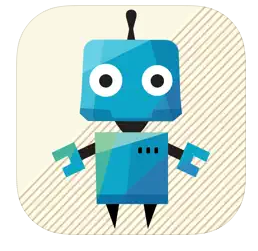 Test your memory and reflex by clearing sets of colored tiles. The basic rule is to remove the odd-numbered tiles, followed by the animals, before time runs out.
Each level gets more intense as time runs short. Once you have cleaned the board, you can continue to the next challenge.
8. Wordie
The challenge is finding the common elements among four pictures and guessing the word.
Wordie has 600 classic levels and special GIF levels. It has an "Ask a friend" feature to get hints to complete difficult levels.
Like Hangman, you'll get clues through the number of spaces and selection of letters. You can also create your own and share it with the Wordies community.
9. Classic Snake
Everybody has played the classic snake game at some point. Apple created a wearable version of the classic gem on a modern smartwatch.
The Classic Snake game costs $0.99 in the App Store. The controls are similar to the ones you play in an old Nokia, except you touch the screen.
Tap left to turn counterclockwise.
Tap right to turn clockwise.
Try not to touch walls.
There are many versions of the Classic Snake game in the App Store. This version resembles the classic, as its interface is the closest to the 70s model.
10. Lifeline
One of the most worth-downloading Apple Watch games is Lifeline. It is a survival game anchored on a narrative, fictional experience.
Connect with Taylor, who is stranded on the moon through a far-off radio signal. Your only communication with them is via simple text messages. The game has many possible outcomes, and it is up to you how you can help the castaway to survive.
When you successfully finish the game, you can enjoy a Bonus story under game options. The best thing about Lifeline is you can play it offline, costing $0.
Bottom Line
Almost all games for Apple Watch cost a buck or less and are packed with amazing features. You can always enjoy the full experience on your iPhone, but having a wearable option is handy.
As a gaming platform, sure, there are limitations. However, developers spark more attention in the new and improved Apple Watch games. That interest helped the Apple Watch establish itself as a leader in the wearable market.
FAQs.
---
Can you play games on Apple Watch for free?
You can play many Apple Watch games for free. However, some might require or offer in-app purchases in the long run.
Can you download Roblox on Apple Watch?
Unfortunately, you cannot play Roblox on Apple Watch. The game is only available for Android and iOS devices.
What games work on your Apple Watch?
You can search for games compatible with the Apple Watch on the App Store. Under details, you should see if the game is available on Apple Watch.
Leave your comment
Your email address will not be published.
You may also be interested in.