-> Published on: 25-05-2023







-> Benefited Readers - 104 and Counting
Exploring the Latest CMS Statistics and Its Impact on Content Management
Reading time:
10 min read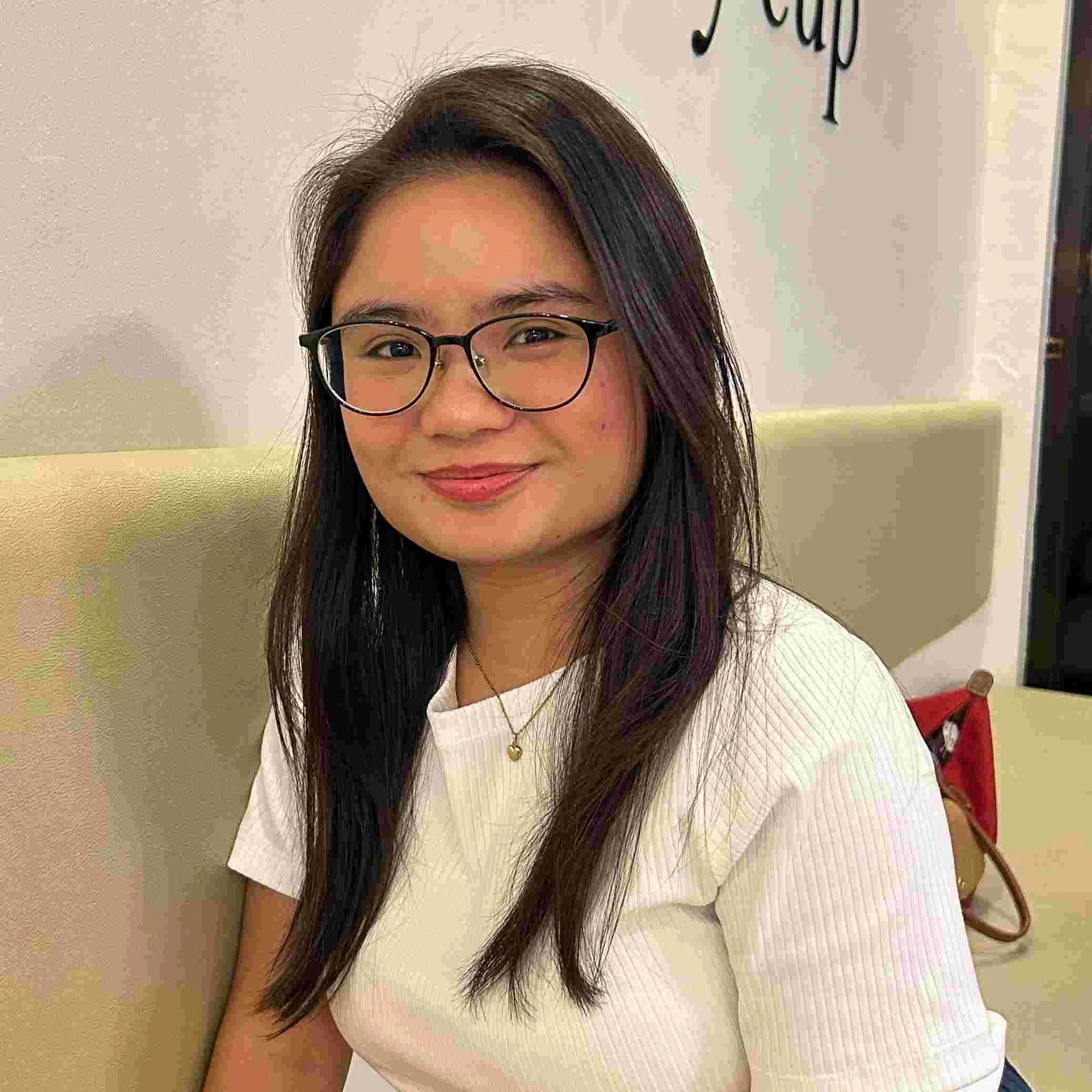 Lorie is an English Language and Literature graduate passionate about writing, research, and learnin... | See full bio
Businesses and individuals have increasingly recognized the immense value of an excellent online presence made possible by a capable content management system.
Content management systems, or CMS platforms, have revolutionized how we create, manage, and deliver content with powerful features and functionalities. As of 2021, over 80 CMS platforms are available, ensuring a suitable CMS solution for every unique requirement.
Due to these platforms' wide range of features and functions, content management systems have become indispensable tools for building and managing blogs, websites, and online stores. Further advancements in content management drive the digital world toward greater creativity and efficiency.
This article lets you discover CMS platforms' latest statistics, trends, and market share insights.
Editor's Choice
In 2023, the global CMS market reached 19.38 million dollars; by 2028, it is expected to reach 27.30 billion.
43.1% of all websites use WordPress, the #1 leading platform, with a market share of 63.3%.
Roughly 80 million websites are run by a content management system.
Shopify ranks 2nd among leading CMS platforms, with over 4 million live websites.
With Headless CMS becoming popular, 35% of businesses use this system, estimated to have a market size of 585.65 million in 2022.
43.6% of websites are custom-made by a CMS.
Wix has a market share cap of 4.78 billion and is used by more than 200 million users worldwide.
The top 10 CMS platforms comprise over 85% of the market share.
How Many Websites Use CMS?
From small businesses to large e-commerce websites, content management systems have become increasingly popular. They allow companies to manage their systems appropriately, maximizing engagement, boosting sales, and driving revenue growth.
Approximately 80 million websites worldwide rely on a CMS to efficiently manage and publish their content. That makes up about two-thirds of the 2 billion websites on the internet.
This next section will provide you with the latest usage statistics, which give you a clear picture of how popular CMS platforms are today.
CMS Usage Statistics
In the early 2000s, content management systems and frameworks appeared, and easy-to-use CMS sites started offering pre-built templates.
To put into perspective how big these platforms have become, in 2011, 24% of websites utilized a CMS; in 2022, over 67% of websites utilized a CMS. The CMS market is estimated at 19.38 million dollars and is expected to reach 27.30 billion by 2028.
By exploring the statistics on CMS usage, we gain a deeper understanding of the platforms driving the web and their impact on website creation, management, and user experiences.
Here are the latest statistics:
1. Over 80 million websites have been built with content management systems.
(BuiltWith, Hostinger)
Of the 80 million websites created using a CMS, 64 million remain active, 32% of the 200 million active websites on the internet.
This highlights the vital role that CMS platforms play in the online world. The success of these platforms can be attributed to various factors, including their simplicity of use, flexibility, scalability, and constantly evolving features.
Businesses and individuals can quickly develop, publish, and manage content without requiring extensive technological skills.
2. 43.6% of websites use a custom-made CMS.
(W3techs, Bluent)
While there are many CMS platforms to choose from, almost half of all websites on the internet opt for a custom CMS tailored to their specific needs instead of off-the-shelf options.
This shows website owners prefer platforms that cater to unique requirements to enhance their service and platform performance rather than relying on generic solutions.
High customization is also a cornerstone of the PHP programming language. About 77% of all live websites use PHP, making PHP-based CMS like WordPress and Joomla popular.
✅ Pro Tip
When choosing the perfect CMS for your website, list the platforms that best suit your needs. These helpful questions will guide you in making that list:
What features does your website need?
Will the CMS work with your existing tech stack?
Will the CMS stay relevant in the next few years?
3. By 2028, the content management software market will reach 27.30 billion dollars.
(Statista)
The surge of e-commerce and online platforms boosted the demand for CMS. In the first quarter of 2022, over 70 million WordPress blogs were posted, giving CMS companies a steady demand.
This signifies the expanding market opportunities for CMS providers and the potential for innovation in the industry. With the growing importance of digitalization in today's world, the CMS market is projected to continue its upward trajectory in the coming years.
4. 47.96% said they use 2 to 3 content management systems.
(Storyblok)
The State of Content Management 2022 shows that nearly half of CMS users utilize 2 to 3 separate systems to manage their content. Some businesses opt for a multi-CMS strategy to improve flexibility and content speed or when a system lacks specific CMS capabilities.
5. As of 2021, only 36% of websites are hand-coded.
(Zippia)
Many tools have revolutionized website creation by offering pre-built templates and code, severely impacting hand-coding's popularity.
However, some developers still prefer to hand-code. 75% of people judged websites on responsive design in 2022. These designs influence their traffic and reach. Many developers have remained true to hand-coding, building together with a CMS, customizing to produce such designs, and ultimately expressing creativity.
6. 32% of websites do not use known content management systems.
(W3techs)
Websites are hand-coded or built using lesser-known CMS platforms, with most owners having technical expertise and resources. CMS benefits designers, developers, and content managers with speedy development and access to advanced features.
Still, it can be excessive for smaller sites. Other websites may lack skills and resources, have limited budgets, or require highly specialized functions and complex data structures. In such cases, investing in a mainstream CMS may not be viable.
⌛ In a Nutshell:
A content management system is a must-have for any website. Over 80 million websites are built with CMS, and 43.6% are custom-made. Additionally, most developers use multiple known CMS platforms. 36% of them also prefer to hand code.
CMS Trends Statistics
Trend statistics highlight the industry's dynamic nature and how these platforms adapt to meet evolving user needs. These can vary depending on technological advancements, user preferences, and market competition. CMS platforms will continue to grow to stay relevant and address the changing demands of website owners and users.
Let's dive in and discover the exciting way we create, manage, and deliver content online.
7. Artificial Intelligence will produce nearly 20% of all business content.
(Contentstack, Analytics Vidhya)
The global AI market is expected to skyrocket to $1,811.8 billion by 2030, touching multiple industries, which include internet content production.
As artificial intelligence advances, we can see more companies adopting these tools to deliver faster, more accurate, and more engaging content. Around 44% of businesses have acknowledged the advantages of using artificial intelligence in content creation, planning, and organization.
With artificial intelligence's ability to process large amounts of data. Companies can leverage this technology to keep up with the competition and drive innovation in the content creation process.
8. The Headless CMS market is predicted to touch $3.8 billion in 2032.
(Experro, Future Marketing Insights, Contentful)
Headless CMS allows website owners to manage content seamlessly across websites, mobile apps, and smart devices. This approach offers developers greater flexibility, separating the content management backend from the frontend presentation layer.
Now, 35% of businesses use Headless CMS, with an estimated market size of 751.6 million in 2022.
9. 40% of internet users in the US use a voice assistant at least monthly.
(HubSpot)
Optimizing websites for voice search has become a significant trend. Statistics show that 50% of the US population uses voice search features daily, and 58% of consumers use it to find local business information.
CMS platforms are integrating voice search optimization tools to optimize content for voice queries, enabling better visibility and accessibility in voice-driven search results.
10. Chabot transactions in e-commerce are expected to reach $112 billion by 2023.
(Juniper Research)
Chatbots are becoming a crucial tool for many e-commerce companies, with the ability to handle queries, give recommendations, and even complete transactions. In fact, it's estimated that 85% of all customer-business relationships will be managed by chatbots.
As consumers turn to online shopping increases, more businesses adopt chatbot technology to provide customer service anytime.
Statistics on CMS Market Share
Understanding the market share of different CMS platforms is essential for assessing their popularity and impact in the industry.
The top 10 platforms comprise over 85% of the market share. While many platforms are available, most websites use one or two of the following:
WordPress - 63.3%
Shopify - 5.6%
Wix - 3.7%
Squarespace - 3.1%
Joomla - 2.7%
Drupal - 1.8%
Adobe Systems - 1.6%
PrestaShop - 1.1%
Bitrix - 1.0%
Webflow - 0.9%
The following statistics will shed more light on the top 3 CMS platforms:
11. WordPress powers 43.1% of all websites, and 34.68% are in the top 1 million websites.
(Tooltester)
In 2022, the number of WordPress websites surpassed the 50% mark, making it the most popular CMS platform.
Around 43.1% of all CMS websites use WordPress, and about 500 new sites are built daily on their free version. It's also worth noting that WordPress is one of the top one million websites.
WordPress is also one of the most popular web hosting services, contributing to the web hosting market's value of $56.7 billion.
12. In e-commerce, Shopify has emerged as a dominant force, with more than 4 million live websites.
(BuiltWith, Shopify)
Shopify has over 4.1 million active websites, including Shopify Plus sites. It powers 10% of the US's total e-commerce, demonstrating the platform's reliability and ability to meet e-commerce businesses' diverse needs.
The platform's intuitive interface, extensive app marketplace, and e-commerce capabilities have made it a top choice for online store owners.
13. As of 2023, Wix has a market capitalization of $4.78 billion.
(Companies Market Cap, Wix)
More than 200 million people use this website-building platform worldwide. It is currently powering more than 3.8 million websites around the world.
Wix is best for hassle-free website creation and management, offering a range of templates and customization options allowing users to create visually stunning websites easily.
👍 Helpful Article:
A good CMS is vital to every website. It gives web design and development functionality, helping your business thrive online. Below is a list of helpful statistics articles to help you decide which CMS is the best for you.
Conclusion
The latest statistics on CMS platforms provide valuable insights into the digital landscape and the leading players in the market. Businesses and individuals can make informed decisions about CMS usage statistics.
A suitable CMS can also help choose the right platform to power their websites, create engaging content, and provide seamless user experiences. Understanding market share and trends allows websites to stay ahead of the competition, adapt to evolving user needs, and optimize digital strategies.
These statistics serve as a compass, guiding us through the ever-changing digital world and helping us navigate the path to online success.
FAQs.
---
What is the fastest-growing CMS platform?
Craft is a fast-growing CMS platform with a user-friendly interface, robust customization options, and scalable architecture.
What is the most widely used CMS?
WordPress is the most widely used CMS, making up 61% of all CMS installs, with various themes and plugins.
What CMS is used by Google?
Google utilizes an internally developed CMS called Google Sites for its web content management needs.
CMS platforms empower business owners and individuals to create and manage websites without extensive coding knowledge. They offer intuitive interfaces, pre-built templates, and drag-and-drop functions, making website creation accessible to a broader audience.
Why do companies need CMS?
Companies need CMS platforms to efficiently control and enhance their online presence and enable them to save time and resources. CMS provides content creation, editing, and publishing, allowing companies to maintain consistent branding and tailor user experiences.
Leave your comment
Your email address will not be published.
You may also be interested in.