-> Published on: 25-01-2023







-> Benefited Readers - 2,079 and Counting
Dark Web Forums to Follow to Stay Ahead of Cyber Threats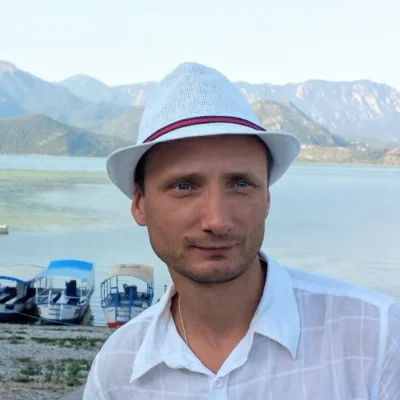 The dark web hosts numerous hacker forums that function as a digital meeting place where the world's cyber criminals share their expertise. After all, all dark web activity is anonymous by default, so malicious users can communicate without fear of discovery.
Therefore, learning which dark web forums to follow, especially if you are a cybersecurity expert, is an essential step in curbing recent threats.
Below, we outline nine of these digital town squares!
Top 9 Dark Web Forums to Follow as a Cybersecurity Expert
The job of a cybersecurity expert is a rather difficult one, as you must stay ahead of all the latest cyber threats at all times to ensure the systems and networks in your care remain safe from external digital threats. However, there is a way to make your work easier, and it involves spying on the following dark web forums where hackers meet:
1. Dread
Date of creation: February 2018
Тopic(s) of interest: Selling data, new marketplaces, manufacturing drugs
Dread was created not that long ago to mirror Reddit's functionality after the platform banned several subreddits related to darknet market communities in 2018.
Reddit users would feel right at home navigating through Dread's discussion boards since they use the same sub-communities structure but without any censorship.
With over 500 posts per day, this dark net forum is quite popular among black hat hackers looking to trade in stolen data and learn how to conduct various illegal activities, including counterfeiting currencies and manufacturing illicit drugs.
2. Nulled
Тopic(s) of interest: Hacking and data leaks
Close to five million members have joined Nulled since it was founded in 2015 as a hacking forum. As a result, Nulled is one of today's most famous hacking communities, attracting diverse visitors with topics ranging from money-making scams to stolen accounts.
However, Nulled was not a well-known community before its 2016 hacking scandal that exposed 10 GB of the forum's data, including PayPal information, passwords, invoices, purchase information, and more.
Cybersecurity experts who want to take a peak into the content posted on Nulled first have to create an account, as most of the platform's content, including its database dumps and hacking tutorials, is password protected.
3. CrackingKing
Тopic(s) of interest: Hacking and data leaks
The main area of interest to CrackingKing's users is learning from and teaching other users how to pull off a successful hack, share the tools they are using, and work on cracking paid digital content, including programs and video games. On top of that, you may stumble upon multiple data leaks and gain access to different marketplaces.
4. CryptBB
Тopic(s) of interest: Programming, hacking, carding fraud, public leaks
Self-proclaimed as the dark web forum for the hacker elite, CryptBB is an exclusive darknet destination that allows entry only if you pass a rigorous application process.
However, despite starting as an English-speaking private darknet forum, CryptBB has grown in popularity, which necessitated creating a new section for newbie applicants.
Nowadays, this unique hacker forum offers advanced discussion boards on everything from hacking and carding to public leaks and warez. Moreover, members can also advertise their hacking skills and offer first-class pen-testing and bug-reporting services.
5. Breached
Date of creation: March 2022
Тopic(s) of interest: Database sharing and hacking tools
Established in early 2022 as the official replacement of the former RaidForums, Breached has become quite popular in its first year of operation.
Moreover, it employs a similar theme and color choice as its predecessor, thus maintaining the tradition of one of the most popular hacker forums of all time. However, while anyone may join Breached free of charge, there is a paid and privileged membership too!
The area of interest of the forum's second iteration remains the sharing of hacked databases and providing its users with tools to conduct various hacking operations.
6. HackTown
Тopic(s) of interest: Hacking tutorials
While some of the options outlined above offered educational resources to budding hackers, HackTown functions as your online de facto cybercriminal university.
The main subject of HackTown's lessons is profit-generating hacking and the tools you need to do it successfully. Newbie hackers who join and go through the site's resources will learn how to execute different kinds of cyber fraud, including phishing and password decryption.
Some of the more popular courses include hacking Wi-Fi organizations, network and MITM attacks, how to access devices connected to home routers, and more—skills useful to both nefarious black hat hackers and the more ethical white hat criminals.
7. FreeHacks
Тopic(s) of interest: Various hacking activities
This online Russian hackers forum is one of the largest hacking communities in the world with an ever-expanding knowledge database, including carding, hacking, cybersecurity, DDoS, web development, electronics, phreaking, financial operations, and more.
The members of FreeHacks work with a singular goal: to collect all the knowledge and tricks of their trade in one place so they can maximize their efficiency.
However, the registration process is quite stringent as you are asked to declare your intentions by joining the forum and the level of your hacking skills and proficiency.
8. XSS
Тopic(s) of interest: Hacking and financial fraud
Previously known as DamageLab, XSS is another huge Russian hacking server that is also accessible via both the dark web and the surface web.
Visitors can browse through a variety of discussion topics, but they'll have to join (for free) to access most of the content. That said, some sensitive areas and services are only available to users with premium accounts.
XSS covers most hacking and financial fraud-related topics, including exploiting security holes, developing malware, and carding. However, users can also sell all their illegally-acquired loot, such as digital items and credential databases.
9. 4chan
Тopic(s) of interest: Cyberbullying, misogyny, racism, and other unpleasant topics
Saving the most dreadful (but often useful) for last, we have 4chan—one of the web's most popular and oldest sites that offers much more than hacking content.
While it started as an anime-focused forum, 4chan became more devious, thanks to options such as posting without a username and disappearing posts.
Nowadays, 4chan hosts anything from explicit sexual content to violent, racist, and harassing content that attacks various groups of people. Thankfully, the prevalence of such offensive posts has been attracting much media attention in recent years.
That said, many users still utilize 4chan for its original purpose: sharing innocent posts about anime, manga, and video games.
Conclusion
As you see, dark net forum sites offer anonymity by default, so members feel free to share their thoughts, ideas, and expertise. Because of that, these digital hangouts are a very valuable source of intelligence for cybersecurity professionals, who often trawl through them to uncover signs of potential data breaches, frauds, and other cyber threats. After all, around 30,000 websites are hacked daily! A scary thought, right?
FAQs.
---
What is the most popular software to use to get into the dark web?
The best software for accessing the dark web is Tor Browser, as it has been built from the ground up to offer solutions against censorship, surveillance, and tracking. Coupled with DuckDuckGo, the private search engine, you can rest assured will never be tracked on the dark web, regardless of what you do!
What kind of encryption does the dark web use?
The tools you use to access the dark web implement a variety of encryption techniques to hide your location and activities. For instance, Tor relies on a network of thousands of volunteers that redirect your traffic, thus concealing your internet identity.
Can hackers access the dark web?
Yes, definitely! In fact, there are numerous dark web forums to follow if you are trying to stay ahead of hackers and other cybercriminals, as they are their favorite meeting places.
Leave your comment
Your email address will not be published.
You may also be interested in.