15 Crucial Data Center Statistics to Know in 2023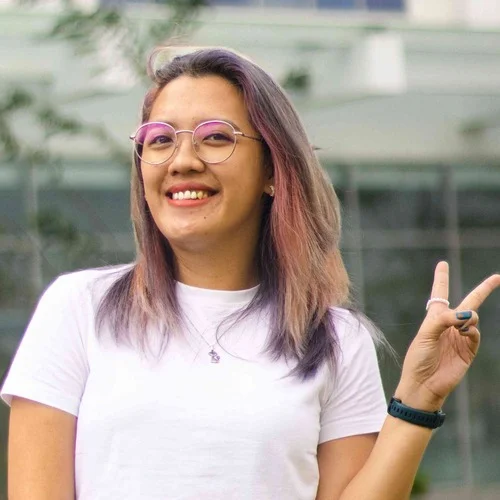 Girlie Defensor
Joined June 2023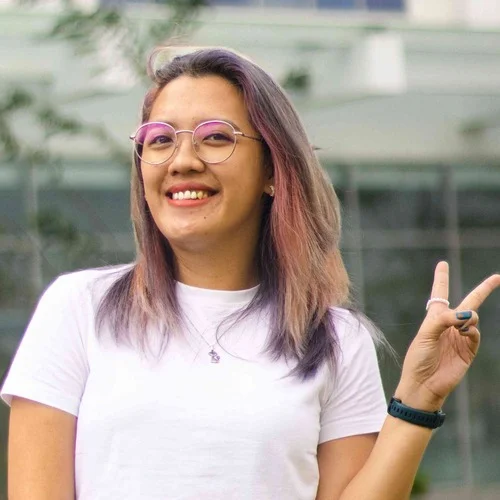 Girlie is an accomplished writer with an interest in technology and literature. With years of experi... | See full bio
Data centers play a crucial role in the future of the world economy.
Indeed, as more users and businesses move to the digital sphere, the need for effective information processing is growing. Data centers act as communication network connectors, so end-users can gain rapid access to information even when they work remotely.
At a time when remote working environments are growing and becoming mainstream, data centers are more relevant than ever.
But there's more to data centers than meets the eye. They're at the heart of a digital transformation movement.
Here are some surprising data center statistics that'll inspire you to up your digital game.
Let's dive right into some:
Eye-Opening Data Center Statistics
Everything that happens online lives in data centers, making them an indispensable technology in modern society and economy.
Global IT data center spending is expected to reach $222 billion in 2023.
COVID-19 reduced data center infrastructure spending by 10% in 2021.
The global data center market is expected to reach $410.40 by 2027.
The US data center market is predicted to be valued at $99.97 billion in 2023.
Data centers are expected to consume 20% of the world's power supply by 2025.
There are 8,000 data centers in the world.
Among them, 33% of the data centers are located in the United States.
The top 5 drivers of data center demand are remote work, digitization, digital technologies, OTT services, and IoT.
If you need to use one word to summarize the above-mentioned stats, it'll be growth.

The data center growth shows no sign of slowing down. On the contrary, the demand for more digital data access, process, and storage is constantly rising.
Understandably, the combination of remote working trends and a tech-savvy society means a perpetual increase of the data center market size.
Two other reasons are AI and IOT (Internet of Things). Because more and more devices are connecting to the internet every day, the amount of data that is being generated is increasing, and therefore, there is a need for more data centers to store this massive data.

AI also rely on data to improve, and with the AI advancements, there needs to be an infrastructure to support their growth.
Yet, growth doesn't come without challenges.
It turns out that one of the most significant challenges to data center development is how the industry can learn to manage its energy consumption.
General Data Center Facts
Let's start by observing the global data center growth trends.
1. Global IT data center spending is expected to reach $222 billion in 2023, up from $212 billion in 2022.
(Statista)
IT spending on data center systems reached $216 billion in 2021, up 21% from $179 billion in 2020. The spending is likely to continue growing exponentially in the future.
To meet the new demands, hyper scale providers such as IBM and Amazon must develop reliable and flexible data center infrastructure solutions.
The table below shows how global IT spending on data center systems has changed from 2012 to 2023:
Data Center Spending Worldwide (2012-2023)
| | |
| --- | --- |
| Year | Data Center Spending, $US billions |
| 2012 | 140 |
| 2013 | 163 |
| 2014 | 166 |
| 2015 | 171 |
| 2016 | 170 |
| 2017 | 181 |
| 2018 | 210 |
| 2019 | 215 |
| 2020 | 179 |
| 2021 | 216 |
| 2022* | 212 |
| 2023* | 222 |
2. The average data center size worldwide is 100,000 square feet.
(Data Centers, Data Center Frontier)
The largest data center in the world is China Telecom at 10.7 million square feet. China Mobile is another giant data center with an area of 7 million square feet.
The table below represents the 5 largest data centers worldwide:
Largest Data Centers in the World
| | | |
| --- | --- | --- |
| Data Center | Location | Area, million square feet |
| China Telecom | Hohhot, China | 10.7 |
| China Mobile | Hohhot, China | 7 |
| Switch – The Citadel Campus | Nevada, United States | 7.2 |
| Cardiff (CWL1) Data Center Campus | United Kingdom | 2.0 |
| Utah Data Center | Utah, USA | 1-1.5 |
3. COVID-19 reduced global data center infrastructure spending by 10% in 2021.
(Gartner)
The coronavirus pandemic caused a dip of 10% in spending.
However, data centers have recovered from the COVID-19-related recession. The trend is looking up again with a significant growth forecast for the upcoming years.
4. Data center growth projections estimate the construction of 4.1GW underway in 55 markets.
(Cushman & Wakefield)
There's no growth without construction. The data center sector has already announced 4.1 gigawatts under construction to meet the global demand.
With essential supplies such as electricity and computer chips in high demand, there's no doubt that development projects can be challenging.
Besides, there's also the risk of running out of available and/or affordable land and power access.
Data Center Industry Trends
The stats below reveal surprising truths about the most significant challenges in the data center industry.
5. The industry is expected to consume 20% of the world's energy supply by 2025.
(Danfoss)
Data storage, process, and creation currently consumes only 1% of global electricity. You may be tempted to assume that data centers have little environmental impact.
However, their exponential growth forecasts a substantial increase in energy needs, affecting the overall data centers' carbon footprint.
6. 76% of corporate data centers worry about data security.
(Software Testing Help)
The number one concern in business is data security. Data centers providing storage services aren't exempt from it.
Data security can put businesses at risk of unwanted data loss, corruption, and exposure. Yet, for data centers handling large amounts of information, security strategies can be time and money- demanding.
7. The data center industry overview reveals that 10% of global IT organizations will go serverless before 2023.
(Eescorporation)
Here's one of the most revealing data center facts: One-tenth of organizations plan to go serverless by the end of 2022. The data center availability and speed of cloud services make the move toward a serverless infrastructure possible.
Data centers are truly transforming business infrastructure.
Global Data Center Statistics
The following global stats reveal trends in growth, both in terms of location and eco-social aspects.
8. The number of data centers in the world reaches almost 8,000.
(Usitc)
The world has approximately 8,000 physical data centers as of 2021. Development projects are considered every day in a variety of locations all around the world.
Yet, environmental concerns and supply crises could slow construction plans down in the future unless data centers find a solution to address their challenges.
9. The US, Germany, UK, China, and Canada are the 5 countries with the largest data center number.
(Statista)
The US has 2,701 data centers. The second country with the largest data center number is Germany, with 487 centers, followed by the UK (456), China (443), and Canada (328).
Number of Data Centers by Country
| | |
| --- | --- |
| Country | Number of Data Centers |
| United States | 2,701 |
| Germany | 487 |
| United Kingdom | 456 |
| China | 443 |
| Canada | 328 |
| Australia | 287 |
| Netherlands | 281 |
| France | 264 |
| Japan | 207 |
| Russia | 172 |
| Mexico | 153 |
| Brazil | 150 |
| India | 138 |
| Poland | 136 |
| Italy | 131 |
Data Center Market Growth
10. Global data center market revenue is expected to reach $342.10 billion by 2023, up from $321.37 billion in 2022.
(Statista, Gray)
The data center market was valued at $316.30 billion in 2021, up 6% from $298.30 billion in 2020.
The most significant investments in the market are expected to come from colocation service providers and hyperscale data centers.
11. Global data center colocation market size is expected to reach $131.80 billion by 2030.
(Custom Market Insights)
The colocation data center market was valued at $57.2 billion in 2022 and is projected to grow at a CAGR of 14.2% by 2030.
12. Global hyperscale data center market size will reach $568.6 billion by 2030, up from $62 billion in 2021.
(Precedence Research)
The market of hyperscale data center is predicted to grow with a CAGR of 28.52% from 2022 to 2030.
13. The US data center market is expected to be valued at $117.5 billion in 2027, up from $99.97 billion in 2023.
(Statista)
Revenue is predicted to grow with a CAGR of 4.12% from 2023 to 2027.
14. The top 5 drivers of demand for data centers are remote work, digitization, digital technologies, OTT services, and IoT.
(Data Center Services Market Report)
The increasing data centers demand is driven by the current socio-economic trends. Indeed, COVID-19 has marked the start of the remote work culture and the race for digitizing business processes.
Yet, these are not the sole triggers. Indeed, the development of hyper-specialist technologies for SMEs and industrial sectors also requires data center access.
Households also play a huge role through the adoption of data-hungry technologies, including the Internet of Things and Over-the-Top services that deliver media content such as television via the Internet.
Data Center Market Share
15. North America has over 40% share of the global data center market.
(P&S Intelligence)
The majority of all data centers (33%) are located in the US, 5.7% in the UK, 5.5% in Germany, 5.2% in China, 3.3% in Canada, and 3.4% in the Netherlands.
16. Equinix has the largest share (13%) in the colocation data center market.
(Synergy Research Group)
Digital Realty and NTT are in second and third place with market shares of 11% and 6% respectively.
Enterprise Data Center Stats
These stats highlight the transformation in processes and services provided by data centers at an enterprise level.
17. Cloud services is the most significant trend for data center providers.
(Networkworld)

Data center services include infrastructure, cloud and hosting, networks, consulting, and virtualization. The shift in cloud services for enterprises has benefited data center giants such as AWS (Amazon), Google Cloud, and Microsoft Azure.
18. Spending on enterprise data centers in 2020 reached $89 billion.
(Statista)
Enterprises spending on cloud services has been growing exponentially. It reached $89 billion in 2020, driven by the demand for modern database solutions, storage, and networking.
19. Corporate data center trends show that by 2025 75% of data creation and processing will be outside the range of traditional and cloud data centers.
(Intelligent Data Centers)
Decentralization will be instrumental in utilizing power resources and space for remote asset managers. The need for decentralized infrastructure to handle data remotely through intelligent equipment, sensors, and monitoring is growing every day.
This technology makes remote data center locations, such as in Antarctica, possible.
Wrap Up
There's an exponential need for more data, accessible at all times and from remote locations. The above data center statistics prove it. Countries with the most significant numbers of center facilities include the US, China, and Canada, where access to physical space is more available. Yet, as the need for data grows, the physical space for data centers shrinks.
Will we live to see data center locations outside the scope of planet Earth, such as setting them on the Moon, through decentralized infrastructure models and technology? Only time will tell.
Yet, we can't deny that the growing need for data calls for new solutions to address the challenges regarding geographic and environmental concerns.
Leave your comment
Your email address will not be published.
You may also be interested in.