13 Curious Discord Statistics You Need To Know in 2023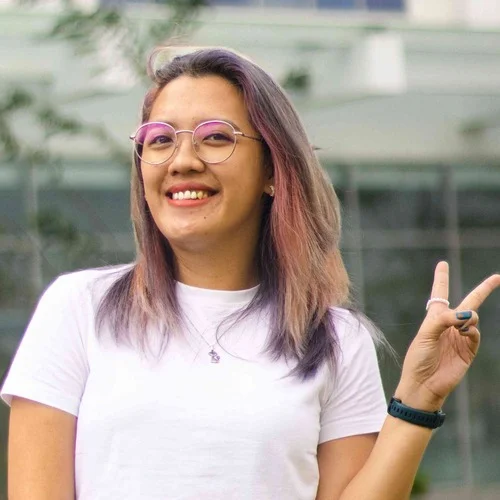 Girlie Defensor
Joined June 2023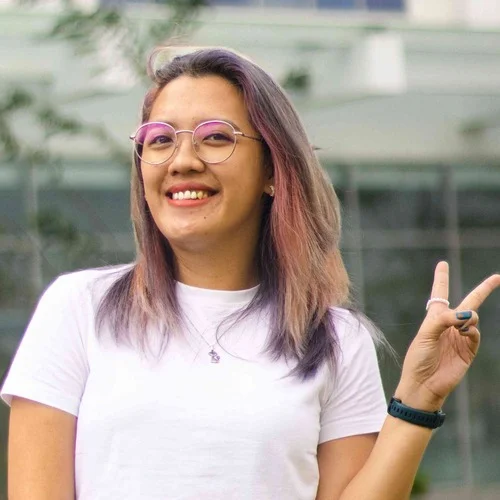 Girlie is an accomplished writer with an interest in technology and literature. With years of experi... | See full bio
Since its launch in 2015, Discord has managed to pit itself against the best apps for online communication. Gamers particularly have taken to this platform. Its usability has attracted much praise and traffic right from the get-go.
But is the hype real, and what Discord statistic most reflects this.
And while the overwhelming demand for the app led to several crashes, Discord statistics are good indicators that the app provides capable video, voice, and text communication services. It has more than 150 million monthly users globally. Stats also show that the Discord growth is relentless!
Below, we'll take a closer look at some data and facts that highlight the rise of this popular app.
Eye-Catching Discord Statistics
The following Discord stats are clear indicators of Discord popularity:
Discord has over 350 million registered users, up from 300 million in 2020.
More than 150 million people actively use the app every month.
Discord revenue was estimated at over $200 million in 2021, up from $130 million in 2020.
Users spend at least 280 minutes on the platform every month
The platform processes 4 billion minutes of conversations and 850 million messages exchanges every day
Approximately 90% of the app's servers have fewer than 15 users
70% of users claim they patronize the app for gaming and other activities
It has an estimated net worth of $15 billion
General Discord Statistics
The raw statistics and facts below should give you better insight into how helpful Discord is for many individuals.
1. The number of Discord users expanded from 150 million to 350 million from 2019 to 2021
(Source: Influencer Marketing Hub)
Since its creation, Discord has witnessed an impressive increase in active users, especially over the last five years. It had a remarkable increase from 130 million in 2018 to 300 million users in 2020 and an astounding 350 million in 2021.
Its massive rise in popularity from 2019 is partly thanks to the pandemic and the resulting lockdown measures.
Today, more and more online creators are beginning to use the app to turn their followers into a community.
2. More than 150 million people use the app actively every month.
(Source: LEVVVEL)
In 2018, the app recorded only about a million active daily users. And it even saw a decline in the following year. But in 2019, Discord active users rose to 14 million daily.
While the app's popularity captures gamers' attention, its non-gaming channels enabled online content creators to cover various topics, from sports to TV shows and even study groups.
This platform's ability to embrace the diverse content creation environment ensures the Discord monthly active users will only increase in the coming years.
3. Discord users spend at least 280 minutes on the platform every month.
(Source: Influencer Marketing Hub)
Discord stats show that it averages per day around 4 billion server conversation minutes. This immense amount is mainly due to Discord promoting the app beyond just gaming and more as a multi-channel platform.
4. The platform processes 4 billion minutes of conversations and 850 million messages exchanged every day.
(Source: Business of Apps)
Thanks to the platform's 300 million currently registered accounts, Discord registers 4 billion minutes of conversations every day, 6 billion every week, and a whopping 24 billion every month.
And according to Statistica, 668 million messages are exchanged on the platform every minute.
5. Approximately 90% of Discord's servers have fewer than 15 users.
(Source: Quartz)
These Discord server stats are interesting. While Discord has more than 150 million active monthly users, approximately 90% of its private servers have fewer than 15 users, with each server hosting members, topics, rules, and channels.
Per available Discord statistics, the platform's largest servers are Fortnite with 827,000 members, Genshin Impact with 800,000 members, and Minecraft and Valorant, both also having 800,000 members each.
Several reports indicate that Discord's official Snowsgiving server reached 1 million members for the first time on the platform.
However, while many of its popular gaming servers have amassed impressive figures, none ever surpassed 1 million members.
6. 70% of Discord users claim they patronize the app for gaming and other activities
(Source: CNBC)
While the platform is typically associated with online gamers, the Discord number of users continues to grow amongst communities that focus on a broad number of interests.
Discord overtook most trending apps for gaming, including a significant chunk of TeamSpeak's market share.
Discord Revenue Stats
Discord's profit growth stats indicate the company's increasing value as an online communication service.
7. Discord has an estimated net worth of $15 billion
(Source: Bloomberg)
Thanks to new funding, the estimated Discord net worth shot up to $15 billion, which is more than double the $7 billion price tag many investors gave the platform during a 2020 funding round.
Dragoneer Investment Group recently spearheaded new funding, raising an impressive $500 million.
And according to information provided by PitchBook, Discord had raised almost $600 million before this round of financing.
Today, Discord's estimated net worth exceeds the $12 billion offer it received as a startup from Microsoft.
Also, according to the WSJ, Discord generated $130 million in revenue in 2020, up from $45 million the year before.
This Discord statistic represents a 188% increase year-on-year. Almost all the Discord annual revenue flows from the platform's premium enhancement bundle, Nitro.
8. Discord developers get up to 90% of the revenue share.
(Source: Business Strategy Hub)
Developers are able to self-publish on the Discord store, with a maximum of 90% of the revenue going to the developer. This leaves the remaining 10% to cover operating costs.
However, the company continues to explore possibilities to reduce operational costs by optimizing tech.
Discord also charges a 10% game distribution fee. Many developers consider the company's 90/10 revenue split an attractive proposition.
Bucking the trend to advertise, Discord provides free services to the average Discord user without any advertisements.
However, per its revenue model, users can only access premium features by paying additional fees.
Discord uses several monetization strategies to earn revenue. These include subscriptions to Discord Nitro, game store distribution fees, Discord merch store, funds, investments, and cosmetics.
Discord Market Share Stats
Despite its relatively short existence, Discord is slowly increasing its percentage of the market.
9. Discord has a market share of 27.6% in the game-development market.
(Source: Slintel)
Some of the companies using Discord include Darkcoin, Turtlecoin, NVIDIA, Phpbb, Node.js, NYAPM, among others.
Discord's biggest gaming competitors include Google Gaming with 8.75% of the market share, Unreal Engine (17.45%), OBS (8.51%), Godot (6.20%), GameMaker (2.33%), Kahoot (4.35%), to mention a few.
The top countries that use Discord include the United States with about 39.07% of the Discord user base, the United Kingdom with about 8.22%, and France with about 5.84% of the Discord user count.
10. 70% of Discord's users patronize the platform for gaming, while other activities represent a considerable increase of 30% from early 2020.
(Source: CNBC)
Discord user stats show that the platform is rapidly expanding beyond gaming and beginning to attract suitors like Microsoft and Sony.
Its non-gaming servers focus on activities like investing, dating memes, religion, sports, and TV shows.
Discord Demographics
While Discord initially targeted adult gamers when launched, the platform now accommodates a variety of topics.
11. Discord had a recent peak of 10.6 million concurrent users.
(Source: Business of Apps)
This is despite having ages restrictions. Discord users must be at least 13 years old, although there's no need for user age verification.
Discord Usage Facts
Discord's ability to embrace a variety of users has seen a massive rise in its global usage.
12. An average US Discord user spends 9 minutes a day on the platform
(Source: Influencer Marketing Hub)
In the US, users spend about 280.6 minutes a month on the platform, which equates to nearly 9 minutes each day or about 5 hours per month.
13. Windows, macOS, Linux, iOS, iPadOS, and Android support Discord.
(Source LEVVVEL)
The app is usable on multiple operating systems, which only enhances its popularity.
Wrap Up
Discord continues to become an integral part of online communication. Its gain in popularity coincided with the pandemic when people found themselves spending more time at home.
Whether Discord continues on this trend is to be seen. But hopefully, this summary provides you with the necessary Discord statistic to help track its progress.
Leave your comment
Your email address will not be published.
You may also be interested in.