Do I Need A VPN For Firestick? [Reasons and Recommendations]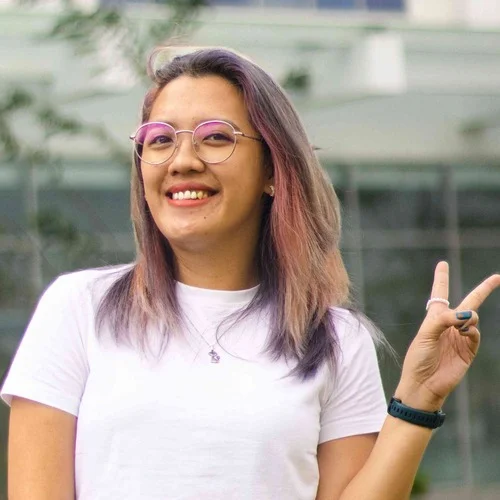 Girlie Defensor
Joined June 2023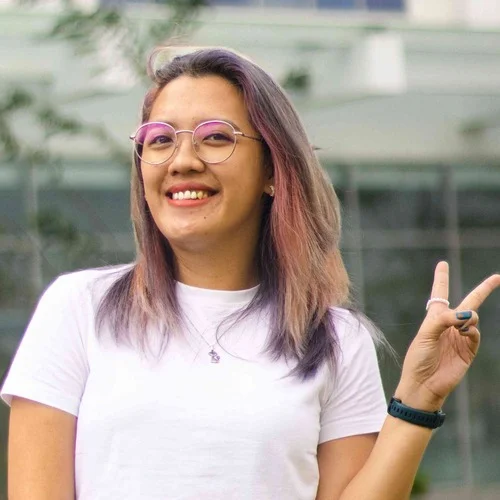 Girlie is an accomplished writer with an interest in technology and literature. With years of experi... | See full bio
If you're looking to bypass geo-restrictions and online censorship, a VPN is your best bet.
But given that Amazon's device is available in most locations around the world, you might be wondering: "Do I need a VPN for Firestick?"
You may need a VPN to prevent your ISP from seeing what you're watching and to access geo-restricted content.
Here's everything you need to know.
Is A VPN Necessary for Firestick?
You don't need a VPN to use your Fire TV Stick device.
But, you need it to protect your online privacy and improve your streaming experience.
Geo-Restricted Content
One of the main reasons why most people decide on a VPN is to bypass geo-restrictions on popular streaming services.
These restrictions exist because of licensing agreements. Platforms like Netflix and Hulu license the content that they stream and these agreements dictate exactly where they can and cannot do that. (Read more on geo-blocking here.)
Sometimes, content is blocked as a result of government censorship, like the "Great Firewall" of China, which blocks anything the Chinese government deems inappropriate (including some VPNs.)
A good VPN can easily jump through these hoops by connecting you to a server in a location where the content you want to access on your Fire TV Stick device isn't blocked.
Note that a VPN can slow down your Internet connection, especially if you're using a free VPN. This is because your traffic goes through an extra step to get to the site you're visiting.
On the flip side, the decrease in speed is rarely noticeable with the best VPNs on the market.
ISP Throttling/Bottlenecking
Internet Service Providers (ISPs) can deliberately slow down users' connection speed to manage network congestion and one of the ways they decide whose traffic gets throttled is based on users' online activities.
If your ISP can't keep up with the bandwidth demands, it will first go after users engaging in bandwidth-heavy activities, like 4K streaming and gaming.
ISPs can also throttle specific kinds of content, like browsing the dark web.
A VPN's encryption prevents your ISP from monitoring your online activities, so they won't be able to see if you're playing games, streaming movies, or downloading. Since they can't read your internet information, they can't throttle your speed.
Free Streaming Apps
Free sites like Flixtor let users watch movies and TV shows without having to commit to a subscription, but they come with an important caveat: that content is protected by copyright laws.
These websites can avoid legal troubles for a long time because they don't actually host the content on their site.
They're built on BitTorrent technology and collect video links from other sources, but they also have a media player that can play those videos so you can stream them directly on the site without having to download them first.
That's not to say that they can't face legal action at some point– and the same goes for their users. If you're caught streaming content that directly violates copyright law, you will be legally responsible for your actions.
That's far less likely to happen if you're using a VPN because it hides your IP address and traffic.
Note
: We do not condone using a VPN to cover up illegal activity. In theory, a VPN should make them indetectable but like any other technology, it can be subject to exploitation or failure, so you should not consider yourself expect from copyright law just because you're using a VPN tool.
Privacy and Security
Last but not least, a VPN is a great tool to protect yourself from snoopers and other dangers lurking in the shadows of online work.
When you're online, anyone can try and snoop on your traffic, including hackers who can steal your personal information. This is especially true when you're connected to a public Wi-Fi, which is typically an easy target for bad actors.
A good VPN can significantly reduce those chances.
A VPN tool encrypts your traffic, which makes it unreadable – including to those who manage to break into your connection–; hides your IP, which makes it difficult for sites to pinpoint your location; and some VPNs even come with antivirus software, which means they can protect you from malware attacks over an unsecured connection.
Best VPNs for Firestick
To watch your favorite TV shows and movies privately and safely, you'll need a solid VPN tool.
Here are our top four VPNs for Firestick.
ExpressVPN
ExpressVPN is one of the best VPNs for streaming content on a Fire TV Stick because it's one of the fastest VPNs on the market.
The VPN has a large network of 3,000 servers in 94 countries, uses OpenVPN protocol with AES-256-bit encryption, and has a no-logs policy.
It unlocks geo-blocked content on popular streaming services such as Netflix or BBC iPlayer and supports multiple devices, including routers.
Compared to other VPN services, ExpressVPN is on the pricier side, starting at $8.32 a month, but it's well worth it.
Surfshark
Surfshark is affordable (starts at $2.30), offers great speeds for a seamless streaming experience, and has plenty of extra features like split tunneling, a double VPN, and private DNS.
It supports multiple devices, comes with a well-designed native VPN app for Fire TV Stick, and all of its protocols work on Fire TV.
On top of that, Surfshark does not limit the number of simultaneous connections, which means you can use it on as many devices as you need and comes with a 30-day money-back guarantee.
NordVPN
NordVPN is one of the most popular VPNs on the market – with a good reason.
With over 5,000 streaming-optimized servers in 59 countries across the globe and a user-friendly Fire TV app that you can download from the Amazon app store, this VPN makes the perfect choice for both beginners and more advanced VPN users.
What's more, NordVPN has its own protocol, called NordLynx, which is much faster than mainstream protocol and has dedicated IP addresses that can unblock content on services like Netflix.
The VPN boasts a variety of additional tools for improved security, as well as a password manager and encrypted file storage.
VyprVPN
VyprVPN offers the latest VPN technology in a package that comes with excellent global coverage.
It has more than 700 servers in over 50 countries around the globe, which are optimized for better speed and stream quality, making this VPN an excellent choice for streaming in HD and 4K on your Fire TV Stick device.
If you're looking to bypass geo-restricted content, VyprVPN is a solid choice– it boasts more than 300,000 available IP addresses, which means there's plenty to go around even if the streaming platform of your choice detects VPN traffic.
VyprVPN offers a three-day trial for anyone that wants to try it out.
Bottom Line
Although your Fire TV Stick doesn't need a VPN to deliver on its promises, a VPN can vastly improve your overall viewing experience. A top-performing VPN will prevent your ISP from snooping on your online activities and throttling your speed, open up more streaming options by giving you access to geo-restricted content, and improve your privacy and security.
FAQs.
---
Does Firestick have a built-in VPN?
The Amazon Fire TV Stick doesn't come with a built-in VPN, but there are many VPN tools that work with the device.
What does a VPN do for Firestick?
A good VPN can allow for a seamless streaming experience in HD or 4K and let you access geo-restricted content.
Should I leave my VPN on all the time on Firestick?
Since the Fire TV Stick device relies on a stable Internet connection to work properly, it's best to leave your VPN on at all times for maximum privacy and security.
Do I need a VPN for Firestick?
You need a VPN for your Fire TV Stick device to access geo-restricted content, prevent your ISP from throttling your bandwidth, and protect your online privacy.
Leave your comment
Your email address will not be published.
You may also be interested in.