Do I Need a VPN for IPTV? [Reasons and Top Picks]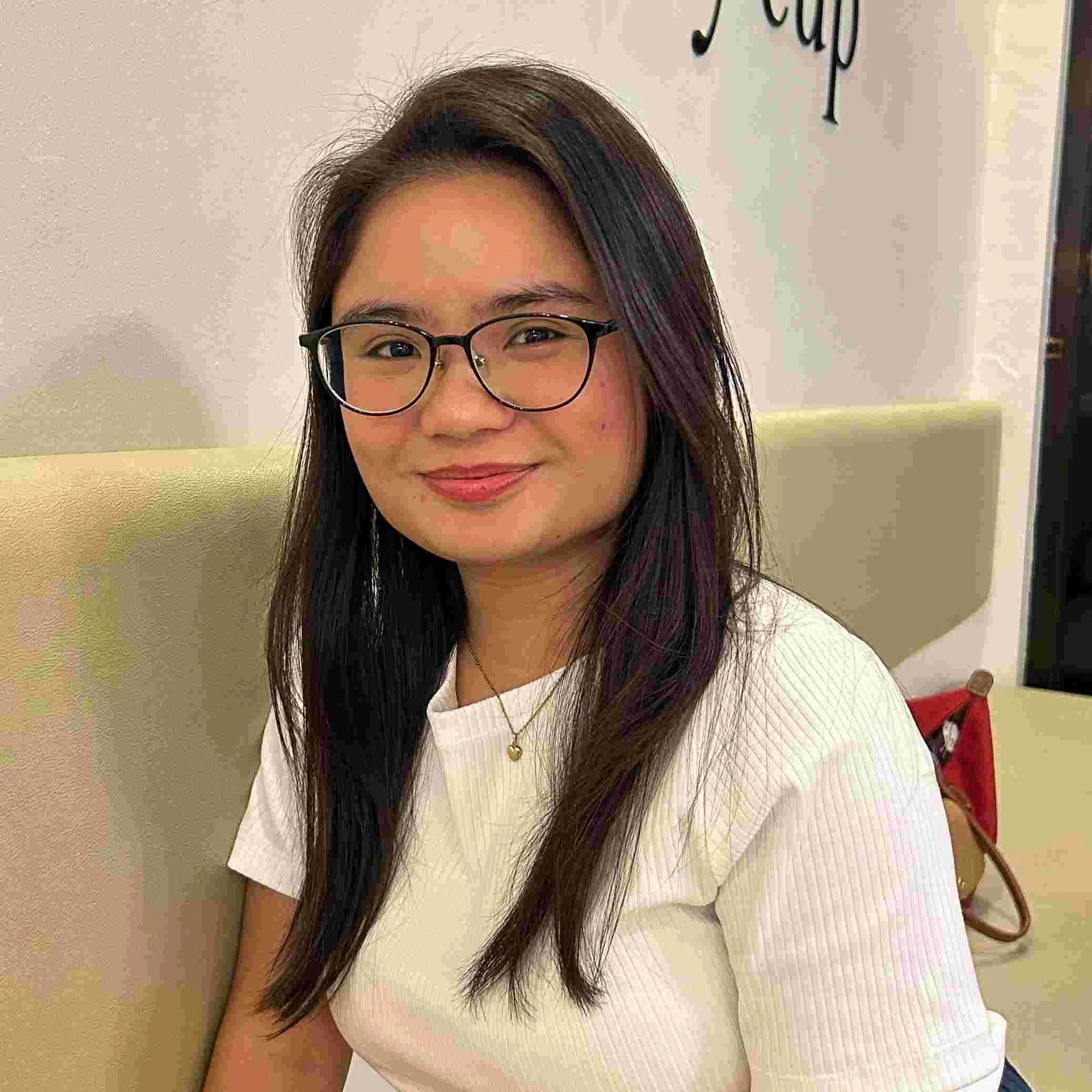 Lorie is an English Language and Literature graduate passionate about writing, research, and learnin... | See full bio
With a growing preference for on-demand and HD content, IPTV is projected to take up a significant portion of the market size in the next couple of years.
And if you're thinking about switching to IPTV, you may be wondering: "Do I need a VPN for IPTV?"
Although using a VPN with IPTV is not mandatory, you may need it to watch geo-restricted content and reduce buffering.
Read on to find out more.
What Is IPTV?
IPTV or Internet Protocol Television is a service that offers TV programming, pay-per-view, streaming, and other video content services via the TCP/IP (Transmission Control Protocol/Internet Protocol) suite, as opposed to cable and broadcast TV, or satellite.
The service is typically provided over a dedicated network in a single format (sends one program at a time) unlike traditional cable which is broadcast in a multicast format.
This means you can get IPTV on your PC, laptop, and even your smartphone.
Do You Need a VPN For Streaming?
Whether you need a VPN for IPTV depends on a variety of factors, including:
Geo-restricted content
When traveling outside of the country or state, you may not be able to access certain content that's only available in certain regions.
For example, Hulu is not available to users outside of the US and Netflix has different libraries for different locations. A VPN will help you bypass the geo-restrictions and watch your favorite shows, regardless of your location.
Privacy protection
The main advantage of IPTV is that you can watch TV and on-demand content anywhere at any time. But doing so while being connected to a public Wi-Fi or anywhere where the connection is less safe can put you at risk of malware and hacking attempts.
A VPN will hide your IP address and encrypt your traffic, making it much more difficult for someone to spy on your online activities.
Reduced buffering
Streaming typically takes a lot more data compared to other online activities. And if you're using too much data on activities like streaming or torrenting, your ISP may throttle your bandwidth to regulate traffic and prevent network congestion, which will slow down your Internet speed. Using a VPN will prevent your ISP from seeing where that traffic is going.
Stream on restricted networks
Many public networks restrict Internet usage to browsing because activities like streaming use a lot of bandwidth. With a VPN, you might be able to hide your activity and circumvent the restrictions in place.
Is IPTV Safe Without a VPN?
Unless you're getting your content from a provider that's unlicensed or accidentally come across content that violates any copyright rules – which is highly unlikely with a legitimate provider– watching IPTV is safe, even without a VPN.
What's not safe is connecting to public Wi-Fi and other suspicious networks without a VPN, regardless of whether you're using IPTV services or not.
Is IPTV Legal in the USA?
Using IPTV is legal in the US. The only way you can get in trouble is if your provider hasn't bought the appropriate licenses for streaming content and is infringing copyright laws.
Even then, companies rarely go after individual users (and would instead sue the provider) but your ISP may throttle your connection– unless you're using IPTV with a VPN.
Best VPNs to Use IPTV
Using a VPN while connected to IPTV Is not mandatory, but it doesn't hurt to know that your connection is private.
The top five VPNs for IPTV are:
NordVPN
NordVPN is one of the best VPNs for streaming and bypassing geo-restricted content thanks to its more than 5,000 servers and advanced privacy tools.
With NordVPN, users can utilize features like multi-hop, split tunneling and DNS leak protection and can connect up to six devices from one account.
The VPN is more affordable if you opt for one of the multi-year plans and includes a 30-day money-back guarantee for anyone that wants to give it a try.
ExpressVPN
ExpressVPN offers a wide network of servers across more than 90 countries from around the globe and boasts one of the fastest VPN speeds you can find on the market.
This makes it an excellent pick for streaming IPTV channels and on-demand content.
With its military-grade encryption, no DNS leak feature, and a handful of tunneling protocols to choose from, Express VPN offers a great deal for users that prioritize privacy and security.
The VPN works on almost all devices and you can get up to five simultaneous connections on a single subscription.
CyberGhost
CyberGhost is an excellent choice for first-time VPN users and anyone who's looking for a user-friendly VPN app that doesn't sacrifice functionality at the cost of simplicity.
The VPN boasts nearly 6,000 servers in 90 countries and lets users choose between several protocols, including OpenVPN, which is currently the most secure one on the market.
CyberGhost allows up to seven simultaneous connections and unlike most VPN providers, it has a 45-day money-back guarantee on its pricing plans.
IPVanish
IPVanish is a reliable VPN service with a zero-logs policy and decent speeds.
The VPN only has around 1,600 servers in 60 countries and more than 40,000 IP addresses for its users, which is fewer than its competitors but still solid considering its pricing plan.
IPVanish allows for torrenting, can scramble/ obfuscate traffic, and supports multiple protocols, including IKEv2, L2TP, SSTP/PPTP, and OpenVPN.
One of its biggest advantages is that it offers unlimited connections and can unblock certain restricted content– but not Netflix.
StrongVPN
StrongVPN has a strict no-logs policy, meaning it doesn't connect any data, fast speeds, and an expansive network of servers in the US.
It has 12 simultaneous connections, which is more than the industry standard, and is compatible with most devices, including both Android and Mac.
This VPN allows for torrenting, has a kill switch feature, and offers a long list of tunneling protocols. The only downside is that it doesn't have a multi-hop feature, which is rarely used for streaming.
Should You Use Paid VPN or Are Free VPNs Good Enough?
Free VPNs are typically good enough for browsing, but they're unlikely to unblock geo-restricted content.
What's more, most of the free VPN services collect user data, with a few exceptions like the privacy-friendly ProtonVPN, and they also significantly slow down your Internet speed because they offer limited servers that are often overcrowded.
If that's not good enough for you, check out our picks for the best VPNs.
Bottom Line
IPTV's boom in popularity is the result of people's growing interest in on-demand TV and content. And since IPTV services are provided online, a VPN is an excellent option to make sure that you keep your online activities from your ISP providers and snoopers.
Getting a VPN is not necessary for connecting to IPTV, but you might need it to reduce buffering and get access to geo-restricted content.
FAQs.
---
Should you use a VPN on Firestick?
Like with IPTV, VPNs are mandatory for watching content on a Firestick device. They are a good option if you need a tool to prevent ISP throttling and access to censored content.
How do I connect IPTV to VPN?
Simply open your VPN app, connect to a server, and then open your IPTV account.
Does a VPN slow down IPTV?
A VPN can slow down your streaming and browsing experience, but it's rarely noticeable with a good, paid VPN service.
What VPN works best with IPTV?
Most paid VPNs are a good match for IPTV, including CyberGhost, ExpressVPN, and NordVPN.
You can connect to IPTV without a VPN, but if you're looking to protect your online activities from your ISP and snoopers, gain access to geo-restricted content, and prevent throttling, you will need a VPN.
Leave your comment
Your email address will not be published.
You may also be interested in.