Does Steam Work on Mac? [Top macOS Steam Games]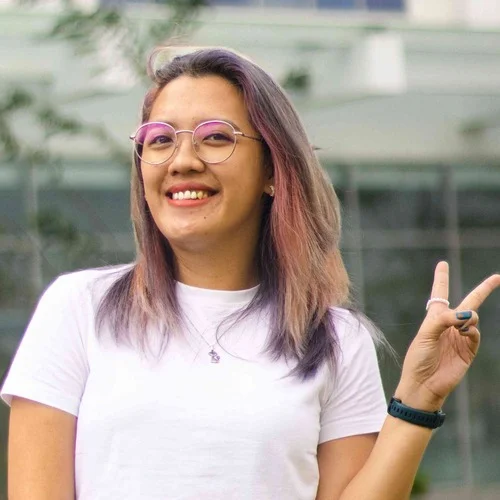 Girlie Defensor
Joined June 2023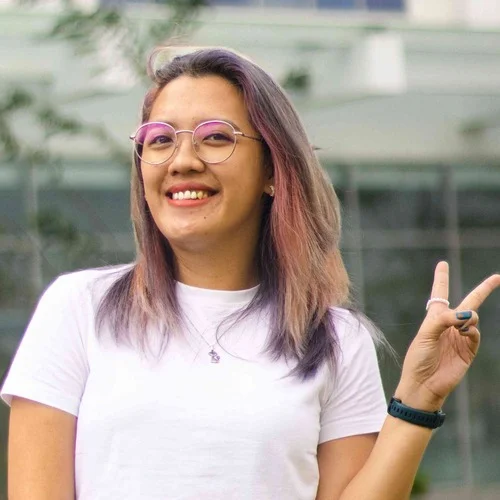 Girlie is an accomplished writer with an interest in technology and literature. With years of experi... | See full bio
Despite delivering unmatched performance on most fronts, Macs have never been considered a good choice for gaming.
And although Mac users' options are limited, they're not non-existent.
But, can you get Steam on Mac, and does Steam work on Mac?
Luckily for Steam fans, the app has been available on Mac computers for more than a decade.
Read on to find out how to install and play games on Mac, what macOS is compatible with Steam, and what games you can play on your Apple computer.
Does Steam Work On Mac And MacBook?
Although it was initially developed for Windows only, Valve released Steam on macOS two years after the official app launch. The app also has a Linux version and you can even play games on Steam on your phone.
That said, Steam's library of MacOS-compatible games is limited. The reasons are multifold, with the biggest one being that developing a game for Mac takes time and money and there simply aren't that many Mac gamers to justify the cost.
The good news is there is a way to play non-compatible MacOS titles on your Mac via Stream Link, which lets you stream games from other devices to your computer.
You can also try other cloud gaming service providers, including for games that are not available on Steam.
Worth noting: If you're unsure whether a game on Steam is compatible with your Mac, check whether there's an Apple logo under the title.
How to Download Steam on Mac
Although Steam is available on Mac, the app only works on macOS running El Capitan (10.11) macOS version or above.
Another thing to keep in mind is that the majority of games use a two-button mouse configuration. Since Apple mice usually come with one button, you'll need to update the settings on your mouse to use a two-button style or find a game that can be played with keyboard controls only.
Alternatively, you can check out some of the gaming mice we picked for our best gaming accessories.
If your Mac can run Steam, here's how you can download the app:
Go to Steam's official website (https://store.steampowered.com).
Click the Install Steam button.
(Image credit: Geeksforgeeks)
Click the Show Download button to see the downloaded file. Depending on the browser, this may open automatically when the download finishes.
How To Install Steam on Mac
To install and launch the Steam app on your Mac:
Double-click on steam.dmg to launch the installer from the Download page on your browser. Alternatively, you can find the file in the Downloads folder on your computer.
Drag the Steam file into the Applications folder.
(Image credit: Geeksforgeeks)
Find the Steam app in the Applications folder and double-click on it to launch it.
Wait for Steam to update.
Open the app and create an account or log into your existing one.
(Image credit: Geeksforgeeks)
6. Once you're in the Steam app, select Store from the main menu at the top. Here, you can browse for games by category and popularity, as well as get a sneak peek at upcoming games.
How to download Steam games on Mac
To download a free-to-play game on Steam, you'll simply need to select the title and click the Play Game button. The game will automatically download and Steam will send you a notification when it's ready to play.
If you're downloading a paid game, there are a couple of extra steps:
Once you click on the title, scroll down and click the Add to Cart button.
Click Purchase for myself.
Select your payment method and fill out the payment information.
Check the box to agree to the terms and click Continue.
Click Purchase.
Looking for your next Steam game? Here are the
Steam sale dates for 2022
to make the most out of the platform's promotional events.
How to Uninstall Steam on Mac
To uninstall Steam from your Mac:
If the app is active, you'll need to exit the app by clicking the Quit Steam button from the Steam menu.
Open the Applications folder and drag the Steam app to the Trash.
In the menu bar, click Go and hold down the option key until you see the Library folder.
Open the folder from the drop-down and go to Application Support and Steam. From here, you can delete the entire Steam folder, which will remove all Steam data from your computer.
Worth noting: If you don't want to lose any data, you should keep the /SteamApps folder, which contains your local saves files and your game downloads.
What is the Library in Steam for Mac?
The Steam Library is a place in the Steam app where you can find all of your games. Steam lists the games you've downloaded under Home in the Library tab in the sidebar on the left.
To launch any game from here, you'll need to select the title and click on the play button.
If you have a sizable library on Steam, you can add Favourites, create Collections to organize your games, or let Steam do that for you (via the Dynamic Collection feature).
You can sort your games by recent activity or filter out games that aren't "Ready to play" (games that aren't installed on the computer or cannot be streamed).
The Library on Steam also has an advanced Search feature, where you can search for games by genre, play state, number of players, features, and hardware support.
Did you know? You can also play
Steam games on your iPhone and Android.
Most Popular Steam Games for Mac
Although Mac-compatible games on Steam are noticeably scarcer in numbers, there is still a good selection of titles you can play.
Dota 2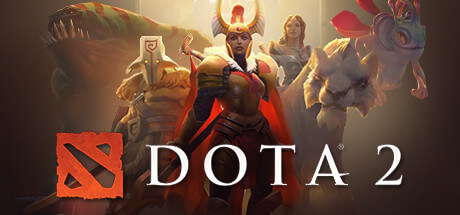 image credit: store.steampowered.com
Dota 2 is a MOBA (multiplayer online battle arena) by Valve and the largest eSports game on the planet. The game was the first ever to introduce a huge prize pool in the competitive scene and is one of the most challenging live service games on the market.
Dota 2 has a steep learning curve — though Valve has made some efforts to make it more welcoming to new players— and has been used in machine-learning experiments.
The Walking Dead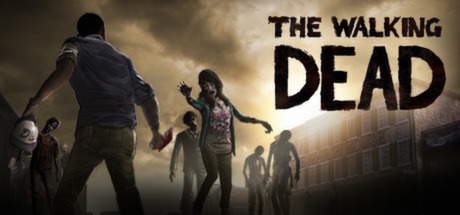 image credit: store.steampowered.com
Telltale Games' The Walking dead is a popular adventure game among gamers who are less into puzzle solving and more into storylines and character development.
The game is based on Robert Kirkman's comic book series, takes place in the same functional world that has been devastated by zombies, and follows Lee and Clementine's story as they fight to survive.
The story is affected by the player's actions during quick time events as well as dialogue choices.
Brawlhalla
image credit: store.steampowered.com
Ubisoft's Brawhalla is one of the fastest Steam games available for Mac users.
Brawlhalla is free to play and offers 9 selectable characters that players can use free of charge from a weekly rotation.
Players can buy more characters with in-game currency earned through missions, matches, and level-ups, and there's also a paid version where you can gain access to all 56 characters.
Cities: Skylines
image credit: store.steampowered.com
Cities: Skylines is a modern take on the city-building genre developed by Colossal Order.
The game is a single-player simulation where players work to build their own city from scratch.
This involves all aspects of urban planning, such as road placement, public services, zoning, and public transportation. Players are also in charge of managing the city's employment, budget, traffic, and even pollution levels.
Dirt 4
image credit: store.steampowered.com
Dirt 4 is one of the best racing games available for Mac users.
This game, developed by Codemasters, focuses on rallying. Players compete in stage events on tarmac and off-road in different weather conditions and locations.
This installment also boasts "Your Stage," a track creation tool that generates rally stages based on player-defined parameters and settings.
Everspace
image credit: store.steampowered.com
Rockfish Games' Everspace is a fast-paced space shooter game that features roguelike elements for an immersive gameplay.
In the game, players go through a number of sectors where they're expected to complete tasks to move on to the next run. Players are expected to find and utilize add-ons and weapons during their run and can upgrade different parts of the ship for better shielding and manoeuvrability.
As they progress through the levels, the game reveals more pieces of the storyline.
Rise of the Tomb Raider
image credit: store.steampowered.com
Developed by Crystal Dynamics, Rise of Tomb Raider is the second installment in the Survivor trilogy and one of the most graphically demanding games of all time.
The action-packed game follows Lara Croft's journey to Siberia where she searches for the city of Kitezh, while battling Trinity, a paramilitary organization that seeks to uncover the secrets to immortality.
Players need to guide Lara as she explores the semi-open hubs and combats enemies, complete side missions, and scavenge for resources.
Is Steam Good on Mac?
Steam is one of the most popular game storefronts for a good reason. It has an ever-expanding library of titles in any genre that has hit the market and is available on most devices, including Mac.
The app works on Mac as well as on any other device and considering that not many Mac users play games on their computers, Steam's library of MacOS-supported game library is solid.
If the Mac-supported selection of titles is too limited for you, you can always stream your games on your Mac from a different device or use an emulator to access games that are not yet available for Mac users.
FAQs.
---
What operating systems does Steam support?
Steam was initially developed for the Windows OS, but it also works on Mac and Linux.
Can you play Steam games on a Mac?
You can play games via Steam on a Mac but the number of titles that are macOS-compatible is limited.
Why Are Mac titles smaller than Windows games?
The main reason that most Steam games are geared toward Windows users rather than Mac is that the macOS is not as game-friendly as the Windows OS.
Are Macs good for gaming?
Although you can find and play great games on a Mac, these computers are not designed for serious gaming.
Does Steam work on Apple Silicon?
Steam is compatible with M1 and M2 Apple Silicon Macs and Macbooks, but only via Rosetta 2, which is a translation layer that runs in the background and allows Intel-based apps to work.
Steam works on Mac computers running El Capitan (10.11) macOS version or above.
Leave your comment
Your email address will not be published.
You may also be interested in.