The Complete Guide: Does Vudu Have Ads, and Is It Worth It?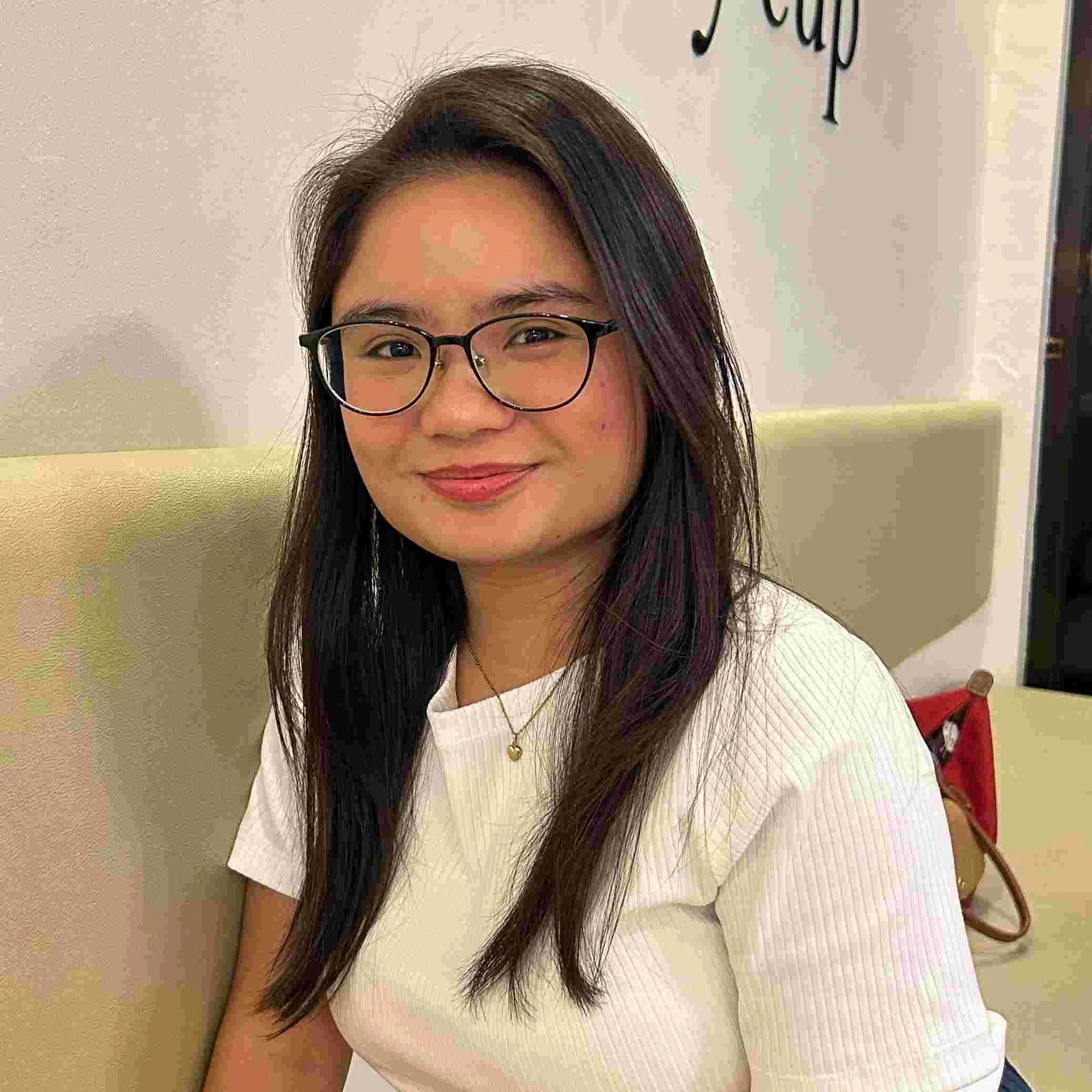 Lorie is an English Language and Literature graduate passionate about writing, research, and learnin... | See full bio
Over 15% of video streamers spend more than $50 on streaming services monthly as more people realize the flexibility and portability of video streaming—over 93% plan to increase that number.
However, increasing the budget isn't needed for Vudu users, who can rent or buy titles instead of getting a subscription. If buying movies is out of the equation for you, Vudu still has over 11,000 ad-supported collections for you to choose from.
Learn more about Vudu's features, price range, and steps to getting an ad-free version in the article below.
Key Takeaways
🔑Vudu's free and ad-supported collections host about 11,000 movie titles for users who register on the platform.
🔑Users of Vudu can access the platform's rental and one-time purchase offerings without paying an additional subscription charge.
🔑Vudu covers all genres and is accessible across multiple devices like PCs, gaming consoles, and laptops. Users can also import libraries from partner platforms like Disney's Movies Anywhere.
🔑Users can remove Vudu ads by purchasing content or ad-blocking web extensions.
🔑Installing ad-blocking browser extensions and using the website to access Vudu allow users to enjoy free content without being interrupted by ads.
Discovering Vudu: What You Need to Know
Vudu provides its video streaming service for a regular pay-as-you-go price. Users can buy collections of their favorite films or TV shows for just $3.99 to $19.99.
The video streaming platform is accessible on desktop PCs, Smart TVs, laptops, gaming consoles, and mobile phones. However, it is only permitted to comply with licensing agreements for selected films offered within the US and Mexico. Although geoblocking can be applied to any website, streaming websites are where it is most frequently utilized.
To determine if Vudu is the best streaming alternative for your needs, look at its content types, quality, renting options, and platform access in the following sections.
Core Features of Vudu
Vudu partnered with third-party initiatives like Disney's Movies Anywhere and AMC Theatres' On Demand to make its content appealing to a broader audience.
Before connecting your Vudu collection to external platforms, familiarize yourself with its top features and offerings by checking the list below.
1. One-stop shop for All Movie Genres
Vudu users enjoy anything from Hollywood blockbuster movies to Disney shows, Prime Video exclusive films, documentaries, musicals, foreign animation series, etc.
As a part of Disney's Movies Anywhere initiative, users can streamline their libraries from multiple video streaming platforms with their Vudu library.
2. Impressive Film Roster
The platform's digital library has about 200,000 options as of July 2023 and is constantly increasing. This statistic includes newly released films and older films pulled from theaters.
3. Buy-to-Own and Rental Films
Some movies are available to rent, while others can be paid for once through the website. Rentals have a 30-day grace period, whereas users own copies of purchased titles.
If you want to watch many disc-to-digital movies simultaneously, you'll need to place multiple orders, but you'll have 48 hours to finish or repeat the movie after hitting "Watch."
4. Customizable, High-Quality Films
Users choose from SD, HDX, and 4K UHD, which can be changed later to tailor to your devices or bandwidth. Most users prefer 4K UHD with its crisp video and audio technology.
However, higher definition video takes more bandwidth, so tailor your video quality to your Internet power for seamless watching.
5. Flexible Content Viewability
Users can stream their purchases on Vudu and other platforms like Blu-Ray, Xbox, Playstation, Amazon Fire TV, Roku, Vizio, and LG. Vudu also has an Android, iOS, and Smart TV mobile app. The platform allows connections from multiple devices with three simultaneous streams.
💡 Did You Know?
Vudu costs more than competing streaming sites because all its movies are 1080p and include standard Dolby Digital Plus 7.1 surround sound.
Vudu's top-tier service isn't exclusive to paid users. Check out the following sections to learn more about Vudu's ad-supported content, how it works, and what to expect before enjoying it.
Exploring Advertisements on Vudu: Insights and Impact
Since Vudu doesn't have subscription fees, the platform offers free and ad-supported content to new users. To enjoy a personalized experience, viewers need to register for an account.
Ad personalization occurs with the help of the user's Walmart shopper data. A standard 1-hour-long TV show episode has about 1-3 ad breaks, with 7 minutes of advertising time.
Vudu's free section is easily accessible.To view Vudu smoothly, you should focus on the following areas.
Ways to Remove Ads on Vudu
There is only one clean-cut way to eliminate ads: buy or rent the movies you want. However, today's technology offers alternative ways to get that ad-free experience without spending money.
The following sections provide an easy guide for buying or getting an ad-free Vudu experience.
Rent or Buy Movies to Remove Ads
Vudu's content price varies depending on the genre, age, popularity, and type of content you're getting.
Rental movies or TV shows range from $0.99 to $5.99
One-time purchases range from $3.99 to $24.99
The platform also has special prices, sales, and bundle deals on weekends or special occasions. Tune in to their website or try securing movie codes through on-sale physical copies to score a good deal.
To purchase or rent content on Vudu, follow the steps below.
1. Find the movie or TV show you want through the left navigation panel.
2. Select the transaction you want to process: rental or purchase.
3. Follow the on-screen prompts to sign in or register for a Vudu account.
4. Enter your Roku PIN if you're purchasing through Roku. To skip this step, users can also update their PIN preferences on Roku beforehand.
5. Review the movie quality and other payment details before selecting the Rent or Purchase button to confirm.
6. Play the movie or TV show.
For a more budget-friendly Vudu experience, users can follow this guide to use ad blocker browser extensions.
Install Ad Blocker Extensions on Browsers
Ad-blockers declutter websites and platforms by removing or hiding ads. Ad blockers have a 763.5 million user base with software, plugins, and browser extension types.
By inspecting platform and website scripts and checking if they identify ad content, ad blockers learn to restrict ads. You typically have to pay for ad blockers, but honorware like AdBlock offers free extensions on most browsers.
Here's a step-by-step guide to installing AdBlocker in your browser before enjoying Vudu.
Installing AdBlocker on Edge
Edge is one of the few browsers that supports HDX-quality films on Vudu. To keep your next movie hangout ad-free, check out the steps for installing AdBlocker on Edge below.
1. Enter the link https://getadblock.com in your Edge browser, and click Get AdBlock Now.
2. Click the Get button on the Edge Add-Ons page.
3. Click Add Extension once the prompt comes up. Then, log in and use Vudu's free titles section.
Installing AdBlocker on Chrome
Chrome supports both Vudu and AdBlocker for avid Chrome users, too. Check out the steps below for a quick and easy guide to getting the AdBlock web extension.
1. Login to your Google account. Then, enter the link https://getadblock.com in your Chrome browser. Then, click on Get AdBlock Now.
2. Click the Add to Chrome button at the Chrome Web Store.

3. Select the Add Extension button on the pop-up. Click OK to update the permissions AdBlock requests.
Apart from AdBlocker, the following section shows the most reliable ad blockers you can use while watching free Vudu content.
Reliable Ad Blocker Options
Users must consider ad-blocking software that works on different ad formats and kinds, improves page load, and respects the user's digital privacy while remaining compatible with most web browsers.
Here are some of the best ad blocker options for a seamless Vudu experience.
AdBlocker Ultimate is a free and improved version of AdBlocker. This version blocks ads on an ad tracking system, even on websites like Facebook and YouTube.
One of its highlights is its "Zero Whitelisted Ads" feature. It also helps block malware and improve browser performance.
Like most ad blockers, AdLock blocks all formats of ads, including malware-coded banners and internet bugs collecting personal information. It applies to websites, apps, games, and even messaging platforms. AdLock also filters HTTPS connections and automatically avoids malicious sites.
Ghostery is among the best ad blockers on the market, with a Private Suite tailored to users' browsing and security needs and preferences. It includes filters and non-private search engines, and it protects user data from ad tracking and profiling.
🔓 Security Note:
Ad blockers do not collect your personal information but may act as an extra layer of data security for malicious pop-up ads.
Conclusion
Vudu is one of the top video streaming services available because of its extensive rental and for-purchase material library. Viewers can rent movies and TV series for as little as $0.99 to $5.99 and purchase a copy for as little as $3.99 to $24.99.
There are also 11,000 ad-supported titles for users on a tight budget—all accessible behind a Vudu account registration and ad breaks.
Ad blockers like AdBlock offer a seamless and budget-friendly Vudu experience for anyone willing to take a few installation steps.
FAQs.
---
Vudu offers pay-to-own or rental film content. However, it also has a free access section for users willing to sign up with a Vudu account and enjoy ad-supported content.
How many free movies do you get on Vudu?
Vudu has over 11,000 movies and titles available in its free section. While none of these movies are free-to-own, users can access the ad-supported content by registering for a Vudu account.
Does Vudu have a monthly subscription option?
No, Vudu does not have a monthly subscription option. The only fees users pay on the platform are the declared prices of movie or TV show rentals or purchases.
Leave your comment
Your email address will not be published.
You may also be interested in.