-> Published on: 25-05-2023







-> Benefited Readers - 154 and Counting
Drupal Usage Statistics: Helpful Insights You Need to Know in 2023
Reading time:
10 min read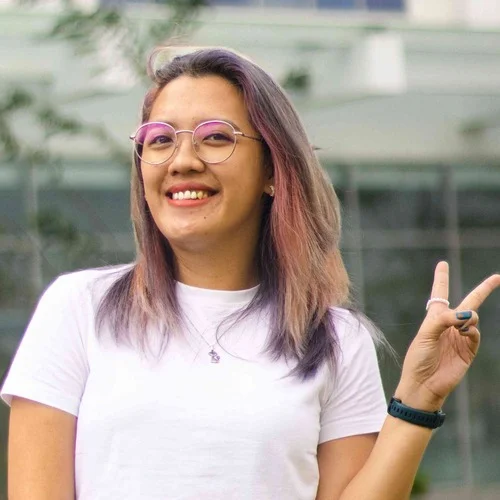 Girlie Defensor
Joined June 2023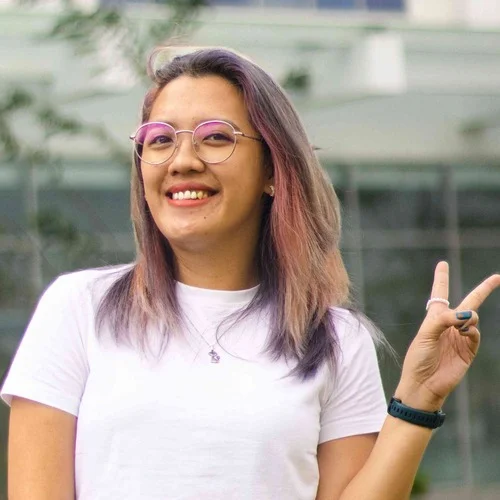 Girlie is an accomplished writer with an interest in technology and literature. With years of experi... | See full bio
Of all the 200 million active websites worldwide, 73 million are built using a Content Management System (CMS) like Drupal. Tools like Drupal make it easy to build a website, even for users with no prior web development experience.
If you want to use Drupal to create a website, keep reading! This article covers the platform's usage numbers and other related statistics, helping you decide if it's the right CMS for you.
Editor's Choice
1.7 million websites are running on Drupal.
12.8% of the top 10,000 websites are Drupal sites.
Over 40,000 Drupal modules are available to extend a site's functionality.
Drupal has a community with over 1 million members.
There have been more than 250 million downloads of Drupal modules.
Almost 2,000 government sites are running on Drupal.
More than 150 countries have Drupal sites.
There are over 116,000 searches per month for Drupal worldwide.
Drupal ranks 6th in terms of usage among other CMS.
How Many Websites Use Drupal?
Out of approximately 80 million CMS-run websites, about 500,000 live ones use Drupal. The live websites are used for various purposes, usually for businesses, personal blogs, portals, corporations, or governments.
Drupal's features and security make it a popular content management system. Its tools help users create content to increase their online presence and reach a global audience.
If you're considering leveraging Drupal for an upcoming website, check out the stats below:
Statistics on Drupal Usage
"If you want a more customizable and flexible solution, Drupal is the better choice…" - Forbes Advisor
CMS is ideal for users who want to build an online presence without experience. With beginner-friendly platforms like Drupal, more users can create websites for any purpose.
1. 1.7 million live websites on the Internet use Drupal.
(Built With)
Specifically, more than 495,000 live websites use Drupal as of 2023. In addition, 87,000 domains redirect to these sites.
Half a million is undoubtedly a huge number– but for comparison, over 455 million sites use WordPress. Drupal-powered sites are only .11% of WordPress' impressive website count.
However, Drupal is open-sourced, scalable, and flexible like its rival. It also supports users of all technical abilities, so it won't run out of loyal users.
2. 12.8% of the top 10,000 websites use Drupal.
(Built With)
Despite WordPress's heavy industry mark, Drupal has its fair share of traffic-heavy and top-performing websites. It's mostly utilized in corporate, educational, and governmental niches.
Here are Drupal's numbers within high-ranking websites:
951 or 12.8% of the top 10,000 websites
6,389 or 8% of the top 100,000 websites
27,327 or 3.46% of the top 1 million websites
3. The number of Drupal modules downloaded is over 250 million.
(Drupal)
Drupal modules extend the platform's code by changing any existing function or adding new features. These modules make Drupal one of the market's most flexible and customizable content management systems.
You can generally find Drupal modules made by other developers in any hub. You can create your own and share it with the community.
In 2023, Drupal had over 40,000 modules in its database, which have been downloaded at least 250 million times. Some of the most downloaded modules are Chaos Tool Suite, Token, and Pathauto.
🎉 Fun Fact:
With highly convenient modules and features, Drupal made it to Forbes Advisor's Best Content Management Systems list in 2023. Drupal was named Best for Enterprises with a 4.9 rating out of 5.
4. Drupal has a community with more than 1 million members.
(Drupal)
Drupal is at the center of one of the most significant open-source communities worldwide. The community consists of 1.3 million registered members. The members are professional and passionate Drupal developers, trainers, editors, designers, and more. They all work together to provide the best sources you'll need.
5. Almost 2,000 government sites are powered by Drupal.
(Drupal Groups, Evolving Web)
"The work that ICFOSS does to promote Free and Open Source Software like Drupal is a powerful example of collaboration between government and open source communities." - Timothy Lehnen, Co-Founder and Chief Technology Officer of Drupal
Drupal's database includes a list of 1,938 government sites. Almost 2,000 government sites prefer using it to other CMSes because of its well-known features. These are:
Excellent performance under pressure
Security
Flexibility
Scalability
Accessibility
Personalization
Government sites receive a lot of traffic simultaneously. Drupal meets this with reliability, especially in handling the security requirements that come with it, such as PCI compliance that need database encryption.
In many scenarios, Drupal can defend against cyberattacks better than WordPress. For one thing, the latter is more vulnerable to breaches since it mainly relies on third-party plugins. Partnerships increase a website's chances of getting compromised by cyberattacks.
6. The White House used Drupal to build its website for over 10 years.
(Drupal)
The White House's official website used Drupal for 10 years and 7 months, from 2009 to 2017. Upon taking office, it was one of former President Barack Obama's first initiatives.
Every year, over 300,000 Americans are targeted by hackers. Hacking incidents are especially prevalent when large government institutions and enterprises are involved. Obama's team may have replaced the White House's website's proprietary content management system with Drupal because of the platform's impressive track record for security.
7. Drupal is used by more than 200 universities, colleges, and schools.
(Drupal)
Universities, colleges, and schools prefer Drupal for building and maintaining official websites. Drupal's list of educational clientele includes 168 university and college websites and more than 40 primary and high school websites.
The education sector needs websites that can accommodate diverse audiences and groups. Education websites must also have flexibility in creating and managing various types of content. Drupal offers both flexibility and security for these institutions. In addition, the 40,000+ available Drupal modules houses are an advantage for these educational websites.
8. Over 60 top brands build and run their websites using Drupal.
(Website Builder)
Since Drupal is used to handling high-traffic volume, many top brands use the CMS for their websites. These brands may be familiar to you:
Tesla Motors
Warner Bros. Records
NBA
WWE
Lamborghini
A website's credibility is 75% influenced by its design. Drupal's full-range flexibility and customization allow a company to experiment with its website, pursuing its brand's image.
9. More than 60 celebrities whose websites use Drupal.
(Website Builder)
Drupal is not only used by top brands, government sectors, universities, and large-scale businesses. Celebrities also have their tech teams leverage the CMS in creating their websites.
Over 60 leading celebrities use this CMS. Three of the most famous are Christina Aguilera, Bruno Mars, and Avril Lavigne.
10. More than 150 countries have Drupal-powered websites.
(Ecwid)
As time passes, more countries continue to acknowledge Drupal's reliability. Websites from more than 150 countries use this content management system to run their websites.
Here's a list of the top five countries with the highest number of sites running on Drupal:
United States: 216, 741
Russia: 37, 824
Germany: 32, 246
France: 26, 639
United Kingdom: 23, 444
11. Drupal is the only content management system that supports 100 languages.
(Drupal)
Due to Drupal's global popularity and pursuit of inclusivity, it's the only CMS with 100 available languages. The CMS also has four core languages and translation support modules, making it an excellent platform accommodating as many users as possible.
Drupal Usage Trends
The millions of websites using Drupal only show its reliability as a content management system. It's an excellent option for organizations that want to build an online presence.
Here are some helpful data points showing where Drupal is headed. The insights below will tell you how many people are interested in Drupal and how satisfied they are with this platform.
12. People search for Drupal more than 116,000 times every month.
(SemRush)
Google receives billions of search queries daily, and one of those entries is "Drupal". That keyword gets more than 116,000 searches yearly. For comparison, WooCommerce, an e-commerce platform with a CMS that falls below WordPress, gets 240,900 searches per month.
The following are other popular Drupal-related keywords searched on Google, along with their monthly search volume:
Drupal 8 - 3,100
Drupal vs. WordPress - 4,300
Drupal Tutorial - 1,900
Drupal download - 780
What is Drupal used for - 1,400
Even though it's not heavily popular, thousands of people still want to know more about Drupal, and learn how to use it.
13. Drupal has an 8.2 out of 10 customer satisfaction rating.
(Trustradius)
A popular review site has more than 300 reviews about Drupal, casting an average rating of 8.2 out of 10. One statistical study shows that the CMS's customer satisfaction is at 97%. In short, you won't see any horrible reviews about Drupal.
The platform's reviews reflect a long history and supportive community. Aside from being flexible and security-focused, it rarely crashes, has few errors, and is very quickly fixed.
✅ Pro Tip
Speaking of fixing Drupal issues, use Drupal 8 Solutions when you plan on constructing a custom module, even if you are building with Drupal 7. The latter version offers solutions that simplify the creation process.
Drupal vs. WordPress Usage Statistics
When it comes to content management systems, WordPress has always led the industry. Any CMS mentioned is always compared to this giant–– that includes Drupal.
If you're interested in how the two match up, here's the tale of the tape:
14. WordPress tops the list of CMSes worldwide, while Drupal lags in 6th place.
(Creative Minds)
With 43% of all websites powered by WordPress, the CMS ranks first as the most popular platform. Every day, over 500 new WordPress.org sites are created. Drupal ranks 6th with around 1.2 % of all websites.
| | | |
| --- | --- | --- |
| Rank | CMS | Usage (percentage out of all websites) |
| 1 | WordPress | 43% |
| 2 | Shopify | 4.1% |
| 3 | Wix | 2.3% |
| 4 | Squarespace | 2.0% |
| 5 | Joomla | 1.6% |
| 6 | Drupal | 1.2% |
| 7 | Adobe Systems | 1.1% |
| 8 | Google Systems | 0.9% |
| 9 | Bitrix | 0.8% |
| 10 | Webflow | 0.6% |
15. Drupal only holds 1.8% of the CMS market share globally.
(W3Techs, WP Beginner)
In terms of market share, WordPress still ranks 1st with 64.3%. Again, Drupal gets 6th place with 1.8%.
| | | |
| --- | --- | --- |
| Rank | CMS | Market Share (percentage out of all CMS-built websites) |
| 1 | WordPress | 64.3% |
| 2 | Shopify | 6.1% |
| 3 | Wix | 3.4% |
| 4 | Squarespace | 2.9% |
| 5 | Joomla | 2.5% |
| 6 | Drupal | 1.8% |
| 7 | Adobe Systems | 1.6% |
| 8 | Google Systems | 1.3% |
| 9 | Bitrix | 1.2% |
| 10 | Webflow | 0.9% |
Unlike WordPress, Drupal only covers a small portion of the CMS market. However, most of the time, it doesn't sink lower, out of the top ten. That's because it maintains its clientele of high-traffic sites.
Additionally, Drupal still holds a reputation as one of the most secure CMSes on the market. For this reason, most government and university sites, portals, and large businesses use the platform.
👍 Helpful Article:
Drupal is only a tiny portion of its industry's market. But what about the other prominent players in the CMS sphere? They might hold more interesting numbers and statistics for anyone looking to incorporate them into their websites. Check out other CMS stats here:
Conclusion
Drupal offers any website owner the best features, security, and reliability, winning over more than 1.7 million websites. The CMS also has a community with more than a million members who share their insights that can help you as you build your own.
Indeed, Drupal is not as popular as WordPress. However, its reputation as one of the most reliable CMS for high-traffic and secure websites is enough to convince users to stick with it.
FAQs.
---
What is Drupal best used for?
Drupal is best for making both simple websites for beginners and complex web applications for experts.
What is the disadvantage of Drupal?
Drupal is an easy-to-use CMS. However, you need basic computer skills to understand how to use it. Furthermore, Drupal can have some security concerns since it's an open-source platform.
NASA uses Drupal. This content management system powers everything you see on the NASA main website. NASA is only one of the many government websites that use Drupal.
Is Drupal based on Java or PHP?
Drupal is based on PHP. Thus, any server supporting PHP programming languages (such as Nginx, Apache, Microsoft IIS, etc.) can run it.
Leave your comment
Your email address will not be published.
You may also be interested in.