26 Awesome Email Signature Ideas You Should Use Today
Reading time:
24 min read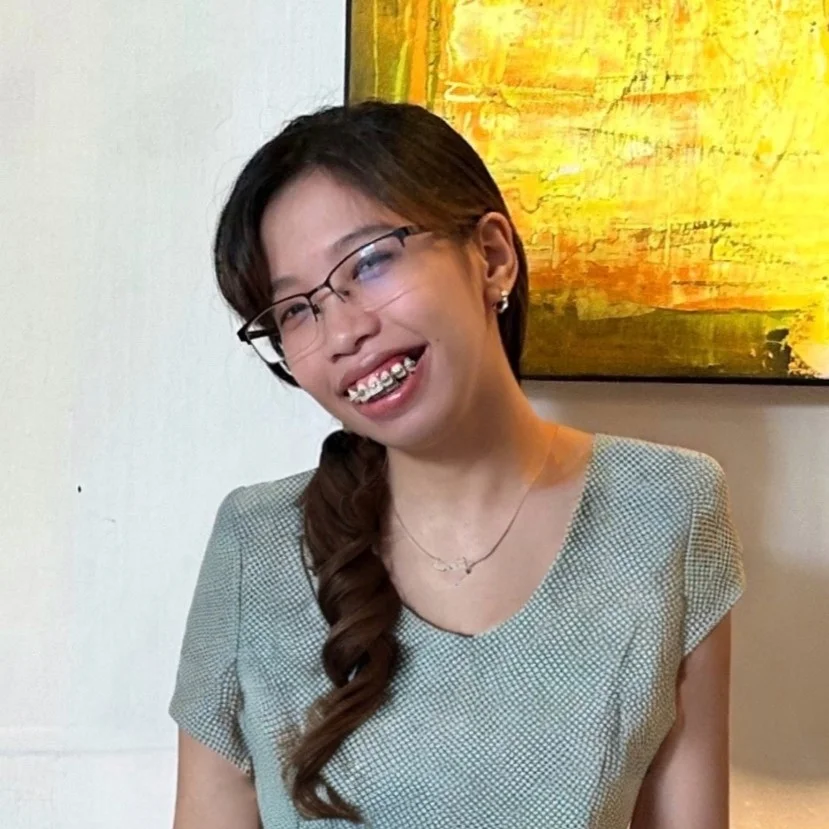 April is a proficient content writer with a knack for research and communication. With a keen eye fo... | See full bio
An email signature is an element of your brand image beyond your name and position. It is a block of text added to your email message's end.
Your email signature is like a business card you give someone when you meet them. It typically includes your full name, contact information, job information, relevant links, legal requirements, a call-to-action, and pronouns.
What the research says:
Recent data shows 4.37 billion emails were sent and received daily, up 4.3% from the previous year. This number makes a sound email signature a powerful tool for effective communication and a lasting impression. A well-crafted email signature makes your messages stand out and makes your key details easily accessible.
In this article, you will learn what a sound email signature is and get some ideas for making or improving your own. Scroll down below to start!
Key Takeaways
Your name, business name, and an image of yourself or your brand logo are essential elements of a good email signature.
Adding social icons to your email signature makes it easier for your recipient to learn more about you or your business.
Adding your website URL increases web traffic and promotes online presence.
Including a call to action in your email signature is a good idea because it directs recipients to take action.
Some industries require adding a legal disclaimer to email signatures.
Choosing an email signature design that reflects your personality or business is critical to align with your style and values.
What Is a Good Email Signature?
A good email signature includes essential information about you and your business. Here are the things that make up a good email signature:
Simple
Informative
Professionals
Puts information at the forefront
The following sections will provide you with additional information about good email signatures and email signature ideas:
Basic Element of an Email Signature
Email signatures changed over the years, but one thing has stayed the same: it is vital to include the correct information.
The following are the essential elements of an email signature:
Complete Name
Your full name should be the first thing people see when they open your email. Every email signature should include this one, as it's the most obvious element.
Job Information
In addition to your full name, your email signature should contain job information. It should include your job title and the department where you are from.
Sample:
[Your Name]
[Your Title/Position]
[Your Company Name]
Secondary Contact Information
It is crucial to include secondary contact information so the recipient knows how else to reach you. Other contact information may include your work or personal phone numbers and the address of your company.
Sample:
[Your Name]
📞 [Your Phone Number]
✉️ [Your Secondary Email Address]
[Work Address]
Social Profile Icons
If you include social media icons in your email signature, the recipient can contact you in their preferred manner. Whether you are emailing a client or a business partner, you should include clickable social profile icons.
You may add a link to your Facebook profile, Instagram, or LinkedIn. Adding social media icons enhances business information, presence, and visibility in the marketplace.
Sample:
[Your Name]
📞 [Your Phone Number]
✅ Pro Tip: Do not add old, unmaintained, or dead social channels because they will make you look worse than good. Always attach new and live socials to make you credible and easier to reach.
Website URL
Including a website URL in your email signature enhances your online presence and drives traffic to your website. At the same time, it increases engagement and enhances professionalism.
URL redirects provide detailed information in emails, enhancing credibility and trust on a well-designed website, and demonstrating reliability and trustworthiness.
Sample:
[Your Name]
🌐 [Your Website URL]
Call to Action
Definition
A Call to Action (CTA) is a compelling prompt that inspires individuals to take a specific action. It uses concise and action-oriented language to motivate people to buy, subscribe, donate, or engage in a desired behavior. Its purpose is to convert observers into active participants, maximizing desired outcomes.
A call to action is one of the smartest things to add to your email signature. Adding a CTA gently nudges the reader toward what to do next. It should be simple, not pushy, not sound like a sales pitch, and up-to-date.
The goal of your CTA is to guide readers on what to do next. Make it easy for them to browse your latest collection or shop your clearance sales. It should entice readers to take action that contributes to your business goals.
Sample:
[Your Name]
[Your Title/Position]
[Your Company Name]
📞 [Your Phone Number]
🌐 [Your Website URL]
📢 Let's Connect! Have questions or want to discuss new opportunities? Feel free to reach out to me via email or phone. Let's connect for more updates and insights! 🚀Let's talk! Check out our latest collection! 👠 Shop now! 🛒 Click here to learn more! 💎 Don't forget to subscribe!
Legal Disclaimer
Some industries, like legal, financial, and insurance, have specific guidelines and ethics to protect information from being transmitted. You may want to check your industry's regulations and include that in your email signature.
Also, depending on your jurisdiction, it might be required to have a legal disclaimer in your email signature. A disclaimer, when written well, can give you the following:
Breach of confidentiality
Employer's liability
Liability for the unintentional transmission of computer viruses
Accidental breach of confidentiality
Unintentionally entering into contracts
Negligent misstatement
Regional legal or regulatory requirements
Sample:
***Legal Advice Disclaimer:*** The information contained in this email is not intended as legal advice and should not be construed as such. For legal advice specific to your situation, please consult a qualified attorney.
Thank you for your cooperation and understanding.
[Your Name]
[Your Title/Position]
[Your Company Name]
📞 [Your Phone Number]
🌐 [Your Website URL]
Photo or Logo
Adding a photo or logo spice up your email signature. It is one of the best ways to capture people's attention with your email signature. A photo or logo can help you build trust with your audience by showing them who and what is behind the email.
Your photo allows strangers to put a face to your name. You can also use the company's logo to make the email more recognizable. Here are some of the best practices when adding a photo or logo:
Make sure the text is readable in the photo or logo. If there is any text, like a company name, make sure it is readable.
Ensure that the image/logo is not too big
Do not add too many details to your photo/logo. Too many details can distract the reader.
Sample:
[Your Name]
[Your Title/Position]
[Your Company Name]
📞 [Your Phone Number] |
🌐 [Your Website URL]
Green/Eco Messages
If your company or business supports going green passionately, adding a green/eco message is a good move. It lets your client know that you are committed to being an environmentally friendly business.
Sample:
***Eco-Friendly Notice:*** Help us protect the environment. Before printing, think about the impact on nature. Let's strive for a paperless world.
🌿 Let's Save the Earth! 🌍 Choose a greener future:
🚲 Reduce your carbon footprint, and go green with bike commutes.
🌱 Plant a tree, make the planet breathe easier.
♻️ Embrace sustainability in every aspect of life.
🍃 Together, we can make a difference! Join us on our eco-conscious journey.
[Your Name]
Pronouns
Adding your preferred pronouns is helpful, especially when emailing individuals you've never met. It is an important part of making sure people know how to respond if they reach out with a question or feedback.
Sample:
[Your Name]
[Your Pronouns: She/Her or He/Him or They/Them, etc.]
Here's an example of an email signature with the basic elements:
Now that you know what to put in your email signature, what does a good one look like? Find some awesome email signature ideas in the next section.
26 Awesome Email Signature Ideas 2023
A robust email signature can effectively communicate your professionalism to your recipients. It is not flashy, but it is also not dull. You can work on your design to reflect your personality or your company.
Here are email signature samples you can consider when creating or updating your email signature:
1. Highlight a clear CTA
A CTA guides your recipient on what to do next. It prompts readers to decide what to do next. The action you want them to take can be about anything like the following:
Schedule a demo
Attend an event
Visit our online shop
Subscribe to our newsletter
Check out our free webinar
Here's an example of an email signature that includes a CTA:
2. Include a headshot
A photo of yourself brings your signature to life and adds a personal touch to your email. It helps your recipient see who they are speaking with and helps build trust.
When you add a headshot to your email signature, ensure it looks professional. You would want to create a good impression with your headshot that reflects your company's value.
Here are some tips when adding a headshot:
Add a clean and crisp image that shows you at your best.
Choose a headshot that represents the image you want to convey.
Use the latest headshot possible.
3. Make your email signature timely
Further, personalize your email signature by adding a timely message and design. Personalization is enhanced by showing that you know about current events and seasons.
Also, keeping your email signature current demonstrates professionalism and attention to detail.
4. Include a handwritten sign-off
A handwritten sign-off adds a personal and authentic touch to your email signature. It can create a sense of warmth and connection with the recipient, making your emails feel more personal and real.
To add a handwritten signature, here are some ways to do it:
Use a scanner
Utilize a mobile device or a digital camera.
Sign with a pen tablet
Creating a handwritten signature online
Consider the formality of your conversations and the expectations of your recipients before including a handwritten sign-off in your email. It's important to note the appropriateness of the sign-off in your professional context.
5. Use a space divider
A space divider lets you include as much information as possible in your email signature without looking cluttered. They are an excellent way to keep your email signature clean.
Space dividers allow you to use spaces to separate different pieces of information and neatly present them. The vertical line is one standard divider.
| | |
| --- | --- |
| | Expert tip: Consider how your space divider will work with different email clients and devices. Test how your email signature looks in different email clients and on devices. |
6. Add data privacy warning or disclaimer
Some industries, such as those working in the Legal field, must put a legal disclaimer in their emails. Disclaimers inform recipients what they can and cannot do with the emails sent from your company.
The most common disclaimers include
Confidentiality
Security
Contacts
Employees liability
General Data Protection Regulation (GDPR)
Estimated response time
Email disclaimers in newsletters
7. Keep it simple
As tempting as it is to add as many details as possible to your email signature, less is often more. Maintaining your focus on a clean, straightforward design can give you the best result.
Keeping the design simple helps to show your recipient that you carefully selected the information you include. Here are some ways to achieve simplicity:
Add icons instead of labels
Add social media icons
For a cleaner, smothered image, use rounded corners
8. Include a link to Google Maps
It is up to you to include a Google Maps link in your email signature. However, having a link to Google Maps makes sense if you own a restaurant or shop. It would be simple for your email recipients to use the link if they wanted to visit.
Here are the best practices for adding a link to Google Maps to your email signature:
Stick to one Google Map - If you add more than one, your email signature will look cluttered, and the recipient will be confused.
Use high-quality visuals - Including high-quality visuals will help recipients determine the location from the Google Map on your email signature.
Ensure your map is clickable - It will not make sense to add a map that is not clickable. People can see the whole picture and get directions to your business by clicking on the map.
Add a brief description to your map - Make sure your description is short so it does not take up too much space in your email signature.
9. Use color
Color catches attention, and using some in your email signature will help catch your recipients' attention. However, you can go wrong if you add too many colors or use combinations that don't blend well.
Choosing the right colors and combinations for your email signature helps it look polished and professional. Here are some tips for choosing what colors to use on your email signature:
Make sure that it matches your brand's color
Keep the writing contrast high for font readability
Use color to focus your reader's attention.
Avoid using too many colors; using too many colors will make our email signature burst and look messy.
10. Make it responsive for mobile recipients
Your email recipients are likelier to read it on their smartphones. The design should be mobile-friendly to make your email signature readable on mobile devices.
Here are some ways to optimize your email signature for mobile devices:
Signature width should not exceed 400 pixels
Reduce spacing
Avoid using wide images
Use short tags or icons (M-for mobile or mobile icon) for contact information
Long text should start on the far left
Use small fonts
11. Include a sales offer
You can promote your sales offers directly in your email signature. Email marketing effectively promotes without being overly obvious, converting recipients into customers through straightforward tactics.
Remember to provide a clear call to action, like "Shop now" or "Learn more," that guides them to the next step.
12. Add a video
Including a video thumbnail and a direct link to your YouTube channel is a great way to expose your recipients to your content. It is an excellent method for converting email recipients into a potential engagement.
13. Add clickable social media buttons
Adding social media icons to email signatures is becoming popular, making it easier to connect through social. Icons also provide a digital advertising platform, allowing you to grow your social audience. Clickable icons encourage recipients to direct themselves to your business profiles without being too pushy.
It is essential to use high-quality icons that are recognizable and don't make you less professional. Low-quality icons can affect the overall look of your email signature.
Also, it is best to only add three to five media icons so you do not overwhelm your recipients with too many options. Make sure to place them strategically and in order of priority.
14. Show interest in nature
Messages about the environment are usually added at the bottom of an email. Putting a reminder about the environment in your signature shows that your company is committed to being eco-friendly. It also makes the recipients think about how they use paper and want to change their habits.
Some environmental footer examples include:
Please think before you print.
Save paper. Don't print
Thank you for not printing this email.
Save paper, save trees.
15. Don't forget your brand logo
There are many advantages to using your logo in your email signature. It helps spread brand awareness among recipients, which can drive sales.
Here are some of the main reasons why you should add your brand logo to your email signature:
It improves brand awareness
Increase brand visibility
Makes your brand look professional
Helps recipients remember your brand
16. Showcase your portfolio
If you are into the creative field, like photography, interior design, graphics artists, or artists, you can use your email signature to display your portfolio or new projects. Add a touch of art to your email signature; the art can be an image, logo, or featured banner.
Take note not to add too much detail to your email signature; keep your art or mini-portfolio at a minimum to make it professional.
17. Add a quote
Including a quote in your email signature may not be appropriate in some industries. It is only effective if they align with your company's values or represent your brand.
A quote would be most appropriate if your company has a tagline or slogan integral to its brand identity. Here are some examples of well-known companies' taglines ideal for email signatures:
Nike:" Just do it."
KitKat: "Have a break, have a KitKat."
McDonald's: "I'm Lovin' it."
18. Include gender pronouns
By including pronouns in your email signature, you show the recipient how to address you. Additionally, this demonstrates that the organization is trying to be inclusive.
The best place to put your pronoun in your email signature is next to your name. You can place them alongside or underneath your name.
However, it is essential to note that an email signature without a pronoun does not mean the sender is not inclusive.
19. Add a banner
Adding a banner to your email signature helps direct your recipient to your content, pages, product pages, and offers. Banners also serve the purpose of advertising yourself or your business.
Here are the best practices for using a banner in your sign-off:
Keep the design template simple - Follow a good rule for design; less is more.
Don't make the banner misleading - Make sure that your banner matches the content you're linking to.
20. Highlight certifications and awards
Adding certifications and awards to your email signature can instantly establish credibility with your email recipient. These are a big boost for your brand and show that you are a top player. All the emails you send after that will have a higher level of authority.
Make sure only to list the certifications and awards that are relevant. It would be helpful to link certifications and recognition to official bodies' pages for better understanding and comprehension by recipients.
21. Add an animation
Add animations to your email signature to make it more exciting and catchy. Animated email signatures can have several animated elements, such as a moving logo or a series of GIF images linked together.
However, remember to keep it simple also. Here are some essential things to keep in mind when animating your email signature:
Maintain a small and subtle presence to avoid distracting your recipients
Use animation wisely; use it to achieve something
Keep an eye on the email's size to avoid being tagged as spam
Use the appropriate animation. Non-stop animation can be annoying.
Test your email signature first to ensure your animation works well.
22. Ask for feedback on your performance
You can use your email signature to get valuable feedback from your recipients. It can be a quick and easy way to collect feedback.
Usually, surveys and feedback through an email signature only ask a straightforward question and use a simple rating.
23. Use an avatar
Adding an avatar to your email signature gives it a personal touch. Think of it as a signature by including your avatar. This adds depth and interest to your email signature as well.
Remember to keep your avatar professional and aligned with your personal or company branding. You may also want to consider your recipient's preferences and the context of your emails to ensure the avatar is appropriate for your audience.
24. Showcase your products
If you are into e-commerce, you can convert recipients into buyers by displaying your products in your email signature. You may include an image, a brief description, or a link to your product page.
25. Allow your reader to hear
If you are a musician, include YouTube links in your email signature to share your music. You can also provide access to Spotify and Apple Music as your social icons to increase traffic.
26. Highlight updates or news
You can advertise your events or share news about your company through your email signature. It helps spread the word about your event and, in doing so, raises awareness among your target audience.
What Not to Put in Your Email Signature
How you design your email signature can influence what the recipient thinks about you. If your email signature lacks the necessary information or organization, it can positively impact your reputation.
You should not include some things in your email signature:
1. Overwhelming information
Don't overload your email signature. Including ten or more social media icons, contact numbers, and websites in email signatures will not help recipients.
Instead, choose only a few essential pieces of information to help the recipient reach out to you and learn about your business.
2. Custom fonts and font color
Using custom fonts in your email signature is possible but not advisable. Not all your email recipients' devices will have your font installed. It will automatically change to default fonts such as Times New Roman or Arial.
If you have to use custom fonts, use a web-safe fallback font. Some of the secure web fonts include:
Arial/Helvetica
Times New Roman/Time
Courier New/Courier
Garamond
Avant Garde
Palatino
Bookman
For font colors, remember that an email signature with multiple font colors looks messy and makes information challenging to read.
Colorful fonts, especially those using vivid colors, make your email signature chaotic. Your disclaimer may also appear too prominent when it should not.
✅ Pro Tip: Use a maximum of two colors that utilize your company's branding style.
3. Bullet points
A sound email signature doesn't include bullet points. They look strange in different email clients and may change how your signature looks. Bullet points look very different in Outlook and Gmail.
4. Outdated links or old posts
Never include links or information irrelevant to your email signatures. Don't forget to update your email signature. Check if the website URL or social icons are working before adding them.
Directing the recipient to a page or profile you haven't updated in the last six months will look unprofessional. Only add links to pages or posts that are up-to-date and working.
5. Inspirational quotes
Corporate emails don't include motivational or inspirational quotes. Not everyone will have the same values as you do. The only exception is if the quote is part of your brand.
6. Political statements
Including a political statement in an email signature is generally not recommended. It undermines professionalism in formal settings, leading to an unprofessional perception.
It risks alienating recipients with differing political views, which hinders effective communication. Opinionated views also distract from the central message of the email.
7. Religious statements
Including a religious statement in your email signature is inappropriate and intrusive. It can exclude or offend recipients with diverse beliefs. However, putting religious views in your email signature may be fine if your organization is religious.
8. Avoid unrelated animated GIFs
You can add animated GIFs, but you should do it carefully. While using GIFs in email signatures can add a visually appealing element, there are some potential disadvantages to consider:
Increased email size - GIFs have larger file sizes than static images. When you include a GIF in your email signature, it can increase the overall size of your email. Larger email sizes will lead to longer load times for recipients.
Higher spam rating - Some email server administrators mark GIFs as spam emails. GIFs can trigger the spam filter and land your email in the spam folder. An anti-virus scan will take longer.
| | |
| --- | --- |
| | Fun Fact: Google mastered AI learning and detection within their platform, blocking 100 million daily spam emails. This ensures that Gmail focuses on giving its users the best possible email experience. |
It can look immature - GIFs in emails may look immature in some industries. Sending an email with a GIF in the signature may appear silly and inappropriate if you are a lawyer.
It is repetitive - It can get annoying to receive GIFs if you send emails to a specific recipient several times a day.
Distracting - While GIFs can be attention-grabbing, they can also be distracting in a professional email context. Flashy GIFs can distract from email content and diminish recipient focus on the intended message, diluting the intended message.
9. Personal information
If it is a work email signature, keep it professional. Email signatures should not contain links to any of your personal social media accounts or other information about you. Remember, you are representing your organization, not yourself.
10. An image as your email signature
You should not use an image as your email signature because not all clients' emails can download and show images. An image email signature may render your email in the spam folder, or it might get blocked.
Here are a few reasons why you should not use an image as an email signature:
Your email signature is not clickable - Non-clickable elements can prevent your recipient from acting on the information you have included in your email signature. If your contact numbers are not clickable, recipients might find it difficult to reach you if they have questions or need clarification.
Not able to copy and paste your information - Recipients will have difficulty sharing or copying your details if it's a photo. Leading to a loss of referral or potential customer.
Can't include multiple hyperlinks - An image email signature will prevent you from adding hyperlinks. Hyperlinks make it easy for recipients to call you, visit your website, or follow you on social media.
11. Outdated promotional banners
Promotional banners should be current and updated, as old banners look unprofessional. Expired banners can give people a wrong impression.
Include only promotional banners that are up-to-date or are still running. You can use promotional banners to advertise a forthcoming event or promotion.
12. Too many social media icons
If you add an icon for every social media account to your email signature, it will look cluttered. Only include channels that are routinely updated.
Limiting social media icons improves spacing in email signatures, ensuring better spacing between icons and the rest of the signature. Ideally, your email signature should have a maximum of five icons.
13. Excessive content
Adding too much content is one of the most common email signature mistakes. Too much can ruin the formatting of your email signature. Additionally, putting more information will turn off a possible client.
Email signatures with too many links and images may also increase the risk of being considered spam. In the long run, this will drop your email delivery rate.
14. Large image files
If you use your image or company logo on your email signature, adding an inappropriate size will be problematic.
Here are the common issues:
It will increase the email size
Pose delivery issues
Formatting problems
15. Pointless certification
If your certifications are unrelated to your job, do not put them in your email signature. Also, make sure to add up-to-date certifications. A certification from the year 2000 is outdated and doesn't add merit to your job.
| | |
| --- | --- |
| | Pro Tip: Link images of your certification to a landing page to help people understand what it means and stands for. Also, highlight corporate certifications, as they reflect well on your organization. |
Free Email Signature Generators
Email signatures can be difficult to create, but it doesn't have to be. If you are thinking of creating one for yourself, free email signature generators can help you create one.
Here are the top five free email signature generators:
WiseStamp
WiseStamp creates and manages professional email signatures with robust features. After creating an account with WiseStamp, you can download your email signature.
It has a simple layout that is appealing to those looking for a straightforward email signature. After entering all your information, the generator will produce it.
However, font style, size, and color customization are available only to Pro users. Upgrading to a pro version lets you take advantage of its other feature, such as removing the WiseStamp logo.
This tool suits businesses of all sizes, but the free version is ideal for individuals.
Pros

Cons

You can use an extensive collection of templates or start from scratch.
You can quickly sort signatures in one.
Can handle organizations with over 1,000 users

The free plan has a mandatory WiseStamp branding requirement.
Pricing:
With free option
WiseStamp Pro is $5.80 per month
Helpful tip: Before you start the registration process, decide if you want a branded email signature to save time creating one.
Gimmio
Gimmio, formerly Zippy Zig, is an intelligent brand management platform that lets you quickly create a professional email signature. You don't need to sign in to use its free email signature generator.
You can buy a single email signature without a subscription or upgrade to their pro plan for customizable template design.
Pros:

Cons:

Offer 50+ templates in the free version
Customer support is quick.
Advanced customization features

Not free for some advanced features
Present some limitations for 1,000 users in your company
Pricing:
With free option
The pro plan starts at $4/month.
One signature package is $7
MySignature
MySignature allows you to create an email signature quickly and easily, simplifying its process. They have a visual list of templates on-site, and you must decide which is appropriate for your goals.
Fill out the form, include a link to your website or social media profiles, and you are done. You can get all the features by switching to their pro plan, which costs $4/month.
MySignature also requires you to create an account to save your email signature.
Pros:

Cons:

Don't require a technical background to create one sign-off.
Supports all popular email platforms like Google, Outlook, and Apple Mail

The free plan has limited features
Only four templates are available for free plan
Pricing:
With free option
Pro plan starts at $4/month
Wrap-Up
Email signatures are unquestionably vital. They serve various functions, and if you are not using one right now, you could be missing out big time.
You can use it to achieve your personal or business objectives by incorporating appropriate designs. And the good news is that free email signature generators allow you to quickly and easily create your email signature.
FAQs.
---
Should I include my email address in my email signature?
Yes, you can have your email address in your email signature. One advantage is that people who receive your email through forwarding can see it.
How often should I update my email signature?
No set frequency for updating your email signature applies to everyone. If the information in your email signature changes, you should update it immediately.
What color font is professional for an email signature?
Dark font colors like black, brown, and dark grey are the best choices for email signatures. Light colors like yellow are hard to read, and bright colors can be too distracting.
Should I put your actual signature in an email?
Yes, adding your genuine signature to your email signature adds professionalism to your message.
Leave your comment
Your email address will not be published.
You may also be interested in.