-> Published on: 03-04-2023

-> Benefited Readers - 1,955 and Counting
Everything You Need to Know About First Advantage Background Checks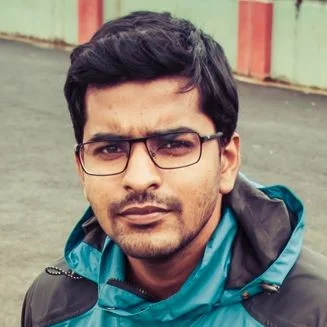 Florence is a dedicated wordsmith on a mission to make technology-related topics easy-to-understand.... | See full bio
Every employer understands the importance of properly vetting potential employees—a necessary step toward ensuring applicants fulfil all job requirements. Thus, checking their background by knowing their phone numbers and addresses, or even visiting their social media profiles might be inadequate.
This is where First Advantage comes in! The company offers a full suite of employee screening and monitoring services, covering all pre- and post-employment phases.
This brief review touches upon everything you need to know about the First Advantage background checks as one of their staple solutions.
Let's get to it!
Pros

Cons

Fingerprint scanning
Drug and alcohol testing
Industry-tailored checks
International company checks
Efficient customer service

Occasional delays
Document uploading fails
First Advantage Brand Overview
Founded in 2003 in Atlanta, Georgia, First Advantage is a background screening company with a comprehensive portfolio of employee vetting and monitoring solutions.
Nowadays, First Advantage offers their background check services from 29 locations all across the globe with the goal of helping employers and landlords everywhere make the right, risk-free choices that comply with their country's rules and regulations.
With a thorough First Advantage background check, you can review everything from the applicant's essential infromation: personal data and social media activity to their criminal records and court sanctions, regardless of the state (or even country) in which they reside.
Note: Since First Advantage is an FCRA-compliant entity, the information it gathers and provides can be utilized to make employee hiring and firing decisions.
How Does the Background Check by First Advantage Work?
To kick off the First Advantage background check process, job or rental applicants receive a digital form in which to include their personal info, such as an address, government ID, driver's license, and employment and educational history.
This data is then used to conduct the background check. However, candidates may be asked to furnish additional information depending on the search type, depth, and location.
To avoid any First Advantage background check delay issues, applicants must provide accurate and detailed information so the company can quickly and easily compile every report section, which is ultimately delivered to both the hiring staff and the applicant.
First Advantage Checks
The First Advantage background screening process includes what HR teams or employers may need to evaluate and vet potential applicants. The following list covers the primary checks conducted in most cases, regardless of the purpose of the check:
ID checks—the first step in every screening process is verifying the identity of any individual by checking their government-issued photo ID;
Social media search—First Advantage gathers insight from applicants' social media profiles as well since most people share their behavior and attitudes online;
Employment history—checking the candidate's professional background is the next step in the process, as employers need to verify whether or not they are able to meet the job's requirements and responsibilities should they be hired;
Education history—the education verification checks the institutions the applicant attended, the courses they listened to, and the academic titles they obtained. To verify these details, First Advantage contacts each institution separately;
Criminal checks—serious businesses are strict in protecting their brand reputation, so they also require criminal record checks and monitoring, a First Advantage service that helps employers take immediate action if and when necessary;
Credit checks—some applications also require the candidate to have a good credit score, which can be verified by contacting the corresponding credit bureaus.
Note that First Advantage adapts their services for various industries, including banking, healthcare, education, retail, transportation, and more.
For instance, the financial services sector must ensure job applicants have spotless histories without any theft or fraud incidents on record. On the other hand, the transportation industry is more concerned with hiring professional drivers with the necessary credentials.
Fingerprint scanning, healthcare screening, drug abuse checks, reference checks, professional licensing reviews, and sex offender checks are just a few of the additional specialized screening services in First Advantage's portfolio.
What's the First Advantage Background Check Cost?
First Advantage does not officially disclose a pricing list via their website since they offer all sorts of background screening packages with varying costs.
That said, depending on your chosen screening package, you can expect to pay anywhere between $25 to hundreds of dollars. For more information, call 844.718.0087 to discuss your options or fill out the company's sales interest form.
After contacting First Advantage, their experts will get all your information to generate the best screening solution for your needs and the applicable prices.
First Advantage Alternatives
Several First Advantage background check reviews claim that while the company offers excellent service in principle, there's still a place for improvement. Therefore, before deciding on a background screening provider, consider a few other alternatives:
| | | | |
| --- | --- | --- | --- |
| Company | Win | Lose | Best for |
| First Advantage | Identity verifications | Occasional delays | International company checks |
| GoodHire | Accurate results | No professional background checks | Integration with third-party platforms |
| Checkr | Multilingual | No social media checks | Mid-sized companies |
| Sterling Check | Delay notifications | Unresponsive customer service | Fast results |
Bottom Line
When it comes to making the right hiring decision, many employers rely on the comprehensive background reports provided by First Advantage, which leverage big data, modern tech, and considerable experience to provide industry-leading reports.
Hopefully, you learned everything you need to know about First Advantage background checks to make an informed decision about whether or not to engage their services!
FAQs.
---
What does First Advantage check for?
The scope of the First Advantage check depends on the hiring company's needs and the applicant's profile. Therefore, you will see all standard checks, including ID verification, social media search, criminal and driving records, and employment and education histories.
How long do First Advantage's background checks take?
Again, the duration of the screening varies greatly based on the scope of the research. If First Advantage is completing more and/or complex checks, customers will have to wait up to a week to receive the background screening results.
Is First Advantage background check legit?
Absolutely! First Advantage is a trustworthy and premium background check provider.
Leave your comment
Your email address will not be published.
You may also be interested in.