-> Published on: 23-05-2023







-> Benefited Readers - 225 and Counting
Fortnite Statistics: 15 Facts And Trends That Will Blow You Away
Reading time:
10 min read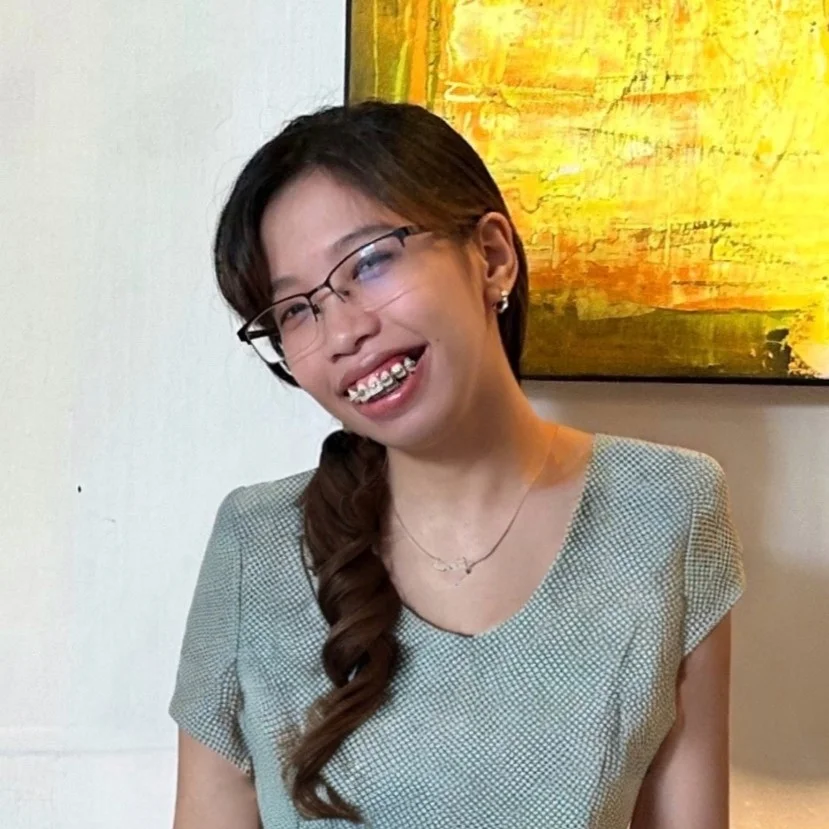 April is a proficient content writer with a knack for research and communication. With a keen eye fo... | See full bio
Fortnite, the free-to-play modern console, mobile, and PC game, has created a clamor in the gaming world upon its release in 2017. Years have passed, and over 400 million registered users are on the platform, making it one of the most popular games in history.
However, just like other things, gaming also has a lifecycle aspect. Once a game is released, it will become popular, but that hype will eventually subside.
In this article, we're peeking at the game's environment, and Fortnite's player count. It's time to ask and answer that pressing question: Is Fortnite dying?
Editor's Choice
Fortnite reached over 400 million users in February 2023.
Epic Games generated $5.8 billion in 2021 from the game alone.
Gamers spent an average of $102.42 a Fortnight's in-game purchases.
Esports viewership reached 2,334,826 peak viewers record in 2019.
An average of 25 million users play the game daily.
In 2023, Fortnite had a peak average of 461,687 viewers on Twitch.
The players mainly belong to the age group of 18–24.
The US has the most Fortnite players, at around 27.52%.
78% of the players enjoy the game on a console.
How Popular is Fortnite?
Since 2017, Fortnite has been getting the attention of over 350 million users. No wonder it still holds onto its status as the most popular Battle Royale Game.
If you'd like to know more insightful Fortnite stats, keep reading. We have compiled a handy guide below.
Fornite Revenue Statistics
Fortnite is a hugely successful game, making more money than many other franchises. In just two years, it earned over $9 billion. What's impressive is that it achieved this as a free-to-play game, a first in the industry. With the gaming market set to reach $376.08 billion by 2028, Fortnite's remarkable financial performance shows how big the gaming industry can become.
1. Fortnite made $1.1 billion in lifetime mobile revenue before being banned.
(BusinessofApps)
Fortnite achieved over $1 billion in mobile revenue before being removed from app stores in 2020. Despite this, it still made $5.8 billion in 2021 and saw 77% of players making in-game purchases in 2022. The mobile gaming industry is set to reach $218.7 billion by 2024, showing significant opportunities for success.
💡 Did You Know?
Manhunt 2 is the most famous banned game. It's known for being brutal, sadistic, and filled with non-stop violent killings. It's probably the most banned game globally. Some countries like Germany, New Zealand, and South Korea also ban its prequel, Manhunt, because of its blood, gore, and intense violence.
2. Fortnite generated over $9 billion in revenue in its first two years.
(The Verge)
Epic Games' financial documents were made public during their court battle with Apple, revealing that the game brought in over $9 billion for Epic in 2018 and 2019. Such revenue outshone any other businesses Epic managed then.
On the other hand, other games from Epic brought in $108 million in revenue in those two years, while Epic Games only generated $221 million over the same time. On top of this, Epic made $235 million between 2018 and 2019 from its Game Store launch.
3. Fortnite gamers in the US spent an average of $102.42 on in-game purchases.
(LendEDU, TheGamer)
As one of the most famous battle royale games in history, it's no surprise that Fortnite gamers are more than willing to spend on the game's cosmetic items, such as new outfits or characters, ranging from $8 to $20. The smallest spending category was 'emotes,' novelty moves, or dances your character can do.
Despite Epic Games' disclaimers, nearly 20% of gamers who bought these cosmetic items did not realize they didn't provide an advantage during the game.
4. 25.3% of Fortnite players pay for subscriptions on Twitch.
(LendEDU, EarthWeb, Escharts)
There are 9.2 million monthly active streamers on Twitch. Since Epic Games launched the Battle Royale version of "Fortnite," the game has taken over the site. Fortnite Esports viewership reached a record 2,334,826 peak viewers in 2019.
There are also over 540 million esports viewers globally as of 2023, peaking at 640.8 million by 2025.
🎉 Fun Fact:

Ninja, the famous Fortnite streamer, was Twitch's top streamer with a $50 million net worth. He streamed 80 hours weekly and once had 635,000 viewers during a collaboration with Drake. In 2021, he had 16.9 million followers, while TFUE came second with 10.2 million followers.
Fortnite Usage Statistics
Fortnite's popularity soared, with 1 million active users within a month of its 2017 launch, reaching 30 million in its first year and peaking at 45 million in early 2018. Contrary to predictions, the game thrived in 2022 due to new players joining and veterans returning. With around 2.7 billion mobile gamers worldwide, Fortnite continues to dominate the gaming industry.
Here are three more mind-blowing Fortnite statistics you should know.
5. Fortnite has 233 million monthly players.
(Dexerto)
Fortnite has reached a peak of 15 million players per day. Although Epic Games has not confirmed this estimate, it is the closest thing the statistics presently have to a real-time player count.
Fortnite's user base will likely increase in 2023 and beyond due to new upgrades and Creative 2.0. It will also dominate the gaming industry for years because of its sizable user base and exciting gameplay.
6. Fortnite had an average number of 937,500 concurrent players per hour in 2020.
(Cultured Ventures, Google Trends)
You can learn about the concurrent Fortnite players with some basic math. There are an average of 937,000 concurrent players on the app - if you base it on the 22.5 million daily active users who don't use the iOS version.
As Fortnite is well-loved by its user base, current and daily active game users constantly evolve, making the exact numbers vary.
7. Over 116 million Fortnite users played the game on iOS.
(The Motley Fool)
There were about 78 million downloads of Fortnite on mobile devices in 2020. Most of these downloads were on iOS, as it was initially an exclusive at launch. Over 116 million Fortnite users played the game on iOS, accounting for around 30% of the Fortnite user base.
It shows how important a platform Fortnite was. Sadly, the game is unavailable on iOS devices after the late 2020 lawsuit.
8. Fortnite has been watched for over 164.7 million hours on Twitch.
(Sully Gnome)
People pay much attention to the best Fortnite players and the competition winners. Still, streamers and content creators are just as crucial to the game. Fortnite has an average of 55,934 viewers and a peak of 461,687 in 2023. On top of that, over 16.3 million hours have been broadcast, with a rise of 14.4 thousand streamers.
Fortnite Player Demographics
Online games have become the perfect place for people to bond, with players making friends and communities worldwide. That is why players get lost in the game for hours.
With over 60% of all players between 14 and 24 years old, Fortnite has caught the attention of Millennials and Gen Zs. Besides being free, Fortnite has a silly, offbeat sense of humor. While PUBG has a more realistic visual style, Fortnite has colorful, almost cartoon-like graphics.
Online games like Epic's Fortnite depend on their players. Learning who plays the game helps with understanding why it's so booming.

9. 62.7% of Fortnite players belong to the age group of 18–24.
(Nerd Bear)
Over 60% of Fortnite's player base is between 18 and 24 years old. The game does have players in the 45-54 age group, occupying 2% of the game. This is a significant chunk of players, considering the game's popularity everywhere.
Again, there aren't any statistics for younger people playing the game, but we know that more than 26% of preteens in the US play Fortnite.
👍 Helpful Article:
Schools often block access to game servers like Fortnite to keep students focused on their studies. However, there are ways to unblock Fortnite at school. Check out this article for more information:

Steps to Unblock Fortnite at School
10. Of 350 million active Fortnite users, 72.4% are male.
(Cyber Crew)
Fortnite is very popular with all users. However, there is a significant gender divide, with females only being less interested in the game at 27.6%. This shows how females start to gain a foundation in Battle Royale, even at a slower pace. Considering the nature of the game, it is no surprise that most Fortnite players are male.
11. With 27.52% of the share, the US has the most Fortnite players worldwide.
(Sportskeeda)
While Fortnite is hugely popular worldwide, some countries lead the way. The US is first, with an average of 25 million daily active users. Norway and Brazil are next.
Since two gameplay regions exist, many think Fortnite is geared toward an American audience. It also does things in EST. For example, some updates go live at 9 am EST, catering to those who live in Eastern Standard Time.
Fortnite Trend Statistics
The Fortnite community has different elements and entities, allowing gamers to approach new trends and practice them together. What's more exciting is that Epic Games added unique versions of Fortnite to suit a large group of gamers.
In such versions, gamers fight each other individually or against other groups. This is Epic Games' trick for gamers to bond with their social group, which helps sustain the popularity of their games.
12. Fortnite has a 78% player base on a console.
(Cyber Crew)
While Fortnite is available on multiple platforms, gamers prefer to play it on consoles. The current preferred consoles for Fortnite are the PS4, Xbox One, and Nintendo Switch.
Additionally, by June 2018, the PS4 had 42.2% of the market share for Fortnite gaming, with the Xbox One coming in second with 35.2%.
13. 12.3 million players participated in the Travis Scott live event.
(Statista, Variety, The Verse)
​​Epic Games revealed this is an "all-time record" for the battle royale shooter. Fortnite's last all-time high in viewers was a music event: over 10.7 million live fans hopped in for Marshmello's virtual performance in 2019.
As part of their partnership with Travis Scott, Epic Games added the artist to its Icon Series to let players get their costumes, emotes, gear, and other items.
▶️ Watch:
"Astronomical" is an otherworldly experience created by Travis Scott and Cactus Jack in Fortnite. They built it from scratch within the game. Here's the full video of the event:


14. Garena Free Fire beat Fornite by 60 million views as the most famous battle royale game in 2021.
(Stream Hatchet)
Viewership analytics by Stream Hatchet showed Garena Free Fire as the most-watched battle royale game in 2021, with over 1.08 billion hours. Fortnite, on the other hand, recorded 1.02 billion watched hours.
15. Epic agreed to pay a record $520 million over children's privacy and trickery charges.
(The New York Times)
Epic Games agreed to pay $520 million in fines and refunds to settle the Federal Trade Commission's accusations of illegally collecting children's personal information. According to the regulators, such an act harms young players by matching them with strangers on Fortnite while allowing live communications.
Fortnite Is Not Dead
At least not yet, but the future is unwritten. It may not be as popular as before, but maintaining such popularity is almost impossible for any title. One contributing factor in 2023 is that there will be more Fortnite tournaments than ever.
We see PUBG, Apex Legends, and WarZone becoming increasingly popular. Fortnite must change the formula to contend more effectively or risk losing the battle. It has been a fantastic journey, and Fortnite is paving the way into the metaverse, introducing an ever-changing world.
FAQs.
---
When did Fortnite come out?
Fortnite first saw the light of day on July 25, 2017. It's now in its 7th season in 2023.
Epic Games developed Fortnite, which you may also know from the Unreal and Gears of War series.
How many people play Fortnite?
According to Epic Games, the game has over 400 million registered players, or about 4% of the world's population.
Is Fortnite dying or growing?
It had to slow down like any other game, but that doesn't mean it's dying. It is still one of the most successful games in history.
When is the next Fortnite event?
Epic Games didn't reveal much about what awaits us regarding new season content. For more updates, you may visit their website: Fortnite Tracker.
Leave your comment
Your email address will not be published.
You may also be interested in.