-> Published on: 20-04-2023







-> Benefited Readers - 34 and Counting
Gaming Torrent Sites That Still Work in 2023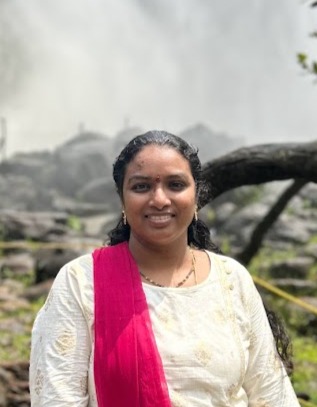 Florence is a dedicated wordsmith on a mission to make technology-related topics easy-to-understand.... | See full bio
Despite the existence of ROM sites or webpages that let you download game files directly, gaming torrent sites are still widely popular today. Many gamers prefer gaming torrents to avoid annoying redirects and slow download speeds.
There are hundreds of gaming torrent sites. However, with the constant takedowns by authorities, it is getting harder to pinpoint the ones that still work.
Discover a list of websites that stood the test of time in providing video game torrents. With the help of VPNs, find out where and how you can torrent games safely.
LEGAL NOTE: Torrent sites are generally safe, but shared files can come with malware and viruses. Moreover, each country has different regulations about torrenting and VPNs. We recommend that you torrent cautiously at all times. Please read up on your country's laws before taking action.
Why Use a VPN Before Torrenting?
Several countries have declared torrenting illegal for surveillance and control reasons. Regardless, most countries still allow it as long as it's not used for illegally distributing copyrighted materials.
However, you can never be sure of the content of torrent files until they run, as some contain various malware.
To fix that, it's best to get a VPN to enjoy the benefits of encryption to keep your torrenting activities confidential.
It makes browsing anonymous, helping you avoid legal and financial consequences.
Here's a list of the best VPNs for safe torrenting:
NordVPN
💰Price: $3.99 monthly for a standard two-year plan
NordVPN is a fast and reliable VPN for torrenting games. It uses 256-bit AES encryption to fully mask your traffic when downloading games.
This VPN provider comes with a killswitch and a strict no-log policy. These features prevent long-term monitoring from ISPs and protect you if you lose a VPN connection with a download in progress.
It also has an anti-malware feature that automatically detects malicious files slipped into your torrent download. NordVPN has P2P-optimized servers good for unblocking torrent sites while retaining most of your bandwidth.
ExpressVPN
💰Price: $8.32 monthly for a one-year plan
ExpressVPN is an all-around VPN service provider known for being fast and secure. It has military-grade 256-bit AES encryption, so you are guaranteed that no one looks up to your traffic data.
All servers are optimized for torrenting, so you don't have to search for one manually. All P2P servers are compatible with most torrent sites.
You can use ExpressVPN's split-tunneling feature so you can work using your real IP while torrenting. It's a bit more pricey than its competitors, but it's a reputable brand with high reviews from the industry.
Surfshark
Price: $2.30 monthly for a two-year plan
Surfshark is an affordable VPN that uses 256-bit AES, a no-log policy, and a killswitch. All servers are optimized for P2P traffic and can support as many devices as possible.
Aside from OpenVPN, you can manually configure the Surfshark app to use WireGuard encryption for faster speed.
After making sure that you are fully secured by using any of the VPNs above, you can start torrenting games using the top websites in the next section.
Best Torrent Sites for Gaming in 2023
With 3.09 billion active gamers around the world, the demand for gaming is as high as ever.
While the gaming industry generates enormous profits, reaching $48.95 billion in revenue in 2022, many people still opt to torrent games for free to save on costs.
When choosing a torrent site for gaming, the ones with the most active users must be preferred. A high number of active users is usually a good indication of getting the most "seeders."
A good torrent site must also be known to have fewer fake torrents, zero or minimal ads, a user-friendly interface, and an extensive collection of games.
Here are the ones that met those criteria:
The Pirate Bay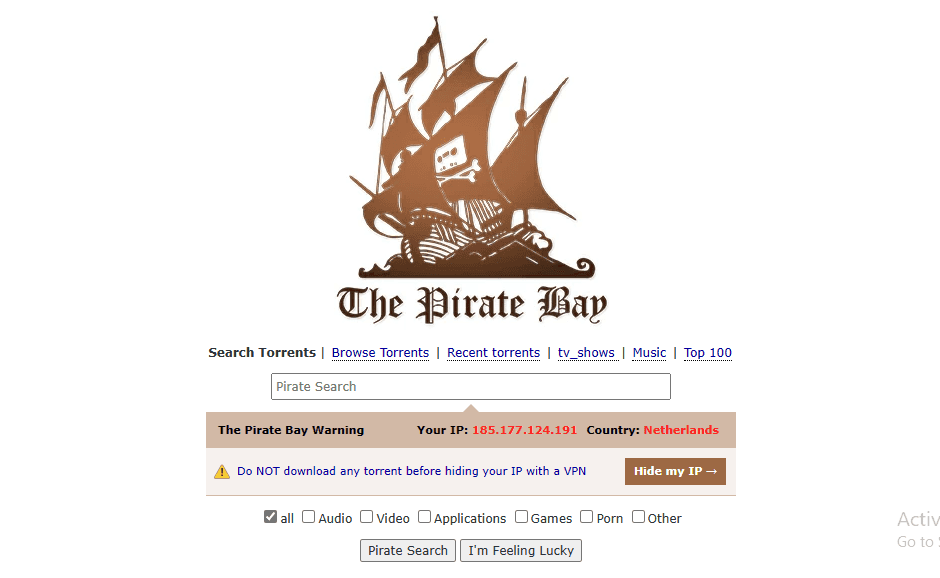 The Pirate Bay is the longest-running torrent site with a wide variety of content. You can find popular games here and support from a lot of seeders.
This undying site has 5 million registered users. It still manages to keep itself despite jumping to numerous mirror sites. Authorities have constantly tried to shut it down since 2006.
The Pirate Bay fully utilizes magnet links in its torrents, but malicious uploaders also take advantage of this site. Choose the torrents with the green skull that indicates their trustworthiness.
FitGirl Repacks
The games in FitGirl Repacks are highly compressed, so it may take longer to install them. The high compression of files makes this site more popular with gamers as it greatly reduces the download time for each game.
The number of titles on the website is limited because they were all worked on by the same repacker.
Just hope that your game is included on the list. You can also wait for the "Day of Requests" and wish to be counted in the poll.
Kickass Torrents

Kickass Torrents is another popular and resilient torrent site with over a million users each day. The site is not limited to video games, but movies and TV shows as well.
Kickass has many proxy sites, but most of them converge on the same address.
CroTorrents

CroTorrents is a neat and nice-looking website that is exclusive to PC games. It has a filtering option on top of the direct search and a dedicated tab for game requests.
The download pages are complete with instructions and suggestions to fix the game. However, it doesn't look like they have games past 2021.
Skidrow Codex
This is named after the popular scene groups, Skidrow and Codex. Although, they have nothing to do with this website.
Skidrow Codex reuploads its releases, and gamers can't resist that. Files are generally safe, and you can even submit game requests.
The site looks clean, with no ads. They even have video previews for some games.
TorrentDownloads
Torrent Downloads is an old site with a dedicated section for games. It has a large collection of games — from classics to new releases.
The lack of seeder and leechers is noticeable in older games, so you may have to stick with more recent titles.
There are occasional redirects, but it's less aggressive than most ROM sites.
Wrap Up
There are many more gaming torrent sites out there, but these are your safest bets.
Always be mindful of copycat websites because they're made to spread malware. You can trust the links provided here but keep in mind that these sites jump to mirror pages at times.
Lastly, use a VPN with an ad blocker and anti-malware feature. Remember: you're torrenting to enjoy old games and not to gather headaches.
FAQs.
---
Should I use a VPN to torrent games?
You should use VPN when torrenting altogether. No matter what content you download, torrenting isn't good news for your ISP, and it may throttle your internet speed. You may also encounter malicious trackers, so you better stay prepared.
Does torrenting damage your computer?
The torrent file extension can't harm your PC, but the files you download using that extension may contain malicious software. Stick to trusted torrent sites and protect yourself with a VPN and anti-malware.
Can Steam verify cracked games?
No. Even if you add the cracked game to your Steam library, Steam will only classify it as a non-Steam game. You don't have to do it anyway, and there's no guarantee that the system will stay the same.
Leave your comment
Your email address will not be published.
You may also be interested in.