-> Published on: 19-05-2023







-> Benefited Readers - 23 and Counting
Instagram Daily Active Users - How Many Use it Daily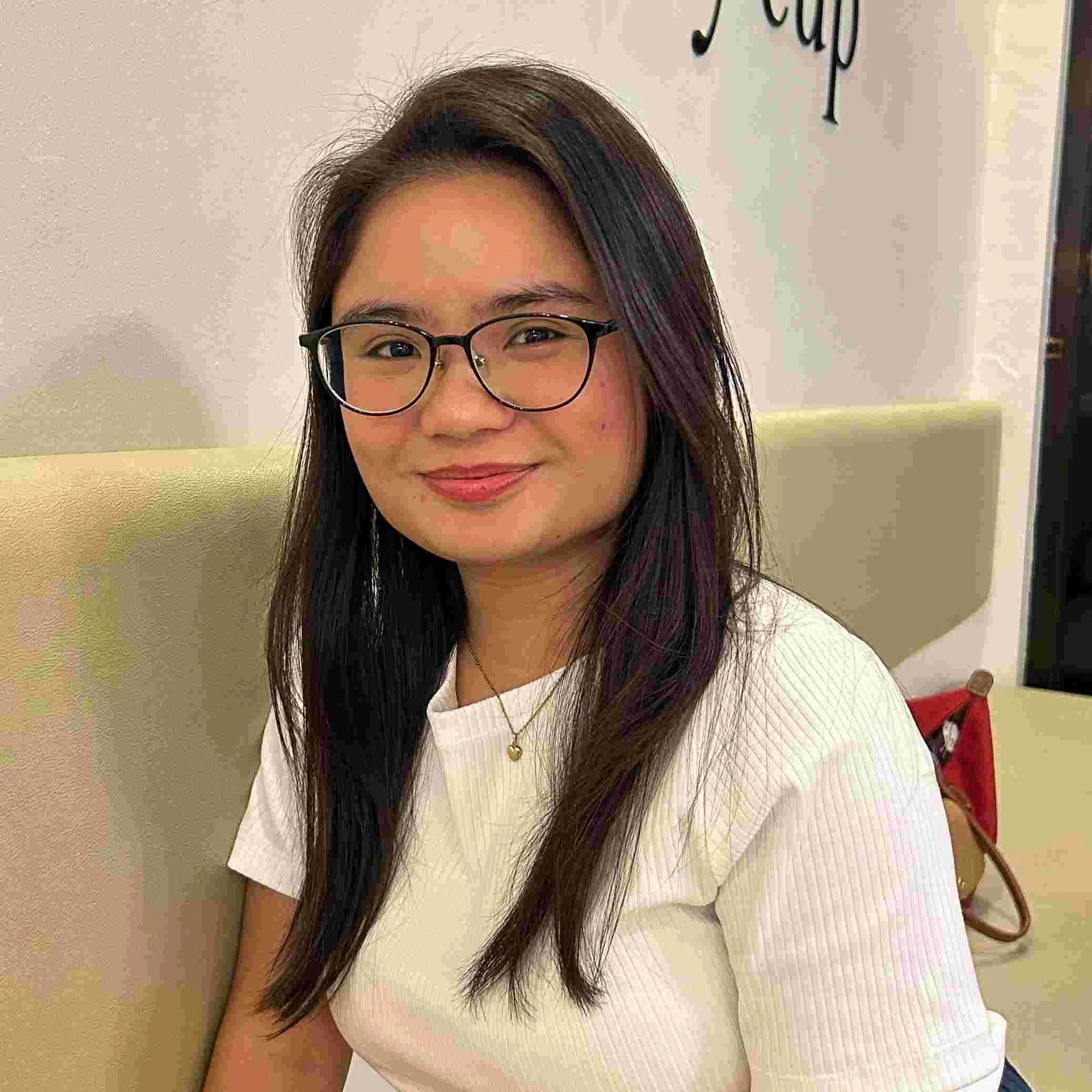 Lorie is an English Language and Literature graduate passionate about writing, research, and learnin... | See full bio
Instagram has over 2 billion monthly active users, making it one of the world's most widespread social media platforms. With the rise of new trends and the increase of new user profiles, businesses need to be made aware of the daily active users on the app.
Daily active users drive Instagram into what it is today - primarily through user-generated content from reels, videos, stories, and posts.
Keep reading to uncover some unexpected facts and figures about Instagram's daily active users that you may not know about.
Editor's Choice
Americans consume 30.1 minutes per day on Instagram.
India has the most significant number of Instagram users, at around 229 million.
There are over 100 million Instagram users in Brazil.
1,074 Instagram photos get uploaded per second.
Gen-Z users spend almost 53 minutes daily.
63% of Instagram users use the app at least once daily.
Most businesses spend an hour and 12 minutes on social media marketing.
Approximately 40% of Japan's population uses Instagram.
About 500 million people use Instagram stories per day.
Instagram Daily Active User Overview
Instagram did not publicly announce daily dynamic user statistics beyond 2021. But sources calculated that 500 million daily users access the Instagram app globally as of March 2023.
Other statistic shows that Instagram has 2.3 billion monthly active users, a 200 million increase from 2021's 2.1 billion records.
With those figures, Instagram remains one of the most popular social media platforms — individuals and businesses use it. Moreover, Instagram is the most prominent influencer platform.
Statistics On The Daily Users By Country
The statistics reveal that approximately 30.94% of 4.48 billion social media users access Instagram regularly.
Moreover, Instagram accounted for 11.66% of the internet sector last December 2022, then up 11.93% across Asia as of January 2023.
By reviewing the statistics of the daily users on the platform, one can better comprehend how people utilize it and optimize it to attain goals.
This time, let's look at the statistics on Instagram usage by country:
1. Statista forecasts 4 million American users on Instagram daily for 2023.
(Statista)
That figure is derived from Statista's report of 127.2 million monthly active Instagram users in the US. It's an expected figure for the end of 2023. In 2021, Instagram's monthly active user in the US was only 114.6 million.
Americans spend about 2 hours and 24 minutes on their smartphones to access social media accounts. Instagram usage contributes to that figure.
📝 Note:
SmartPhones are driving this massive social media and Instagram growth. Check how smartphone usage has been growing over time using these articles.
2. India has the most significant number of Instagram users, at around 229 million.
(Statista)
According to reports, it increased from 144,080,000 Instagram users just last January 2021 to 326.6 million active Instagram users as of April 2023.
In a mere few years, Instagram users in India had doubled, pushing the country to number one, which isn't surprising since India is the world's second most populated country.
3. There are over 100 million Instagram users in Brazil.
(DataReportal)
There were 113.5 Instagram users in Brazil in January, which decreased by 3.2% from the previous year.
It is also noted that 63.6% of the users are aged 13 and above, as the platform implemented age restrictions. Now, Instagram requires people at least 13 years old to sign up on the platform.
Brazil's Instagram user base is estimated to increase by 17.13% from 2023 to 2027.
4. Approximately 40% of Japan's population uses Instagram.
(DMFA)
The country has 57.7 million active users, as Japanese consumers use and rely on Instagram to build audiences who can interact and engage with them everywhere.
Younger individuals, particularly teenagers and primarily women, account for most Instagram users, which are the particular demographics on social media platforms.
Instagram also became a source of income for businesses and social media influencers.
How Daily Instagram Users Utilize the App
Users visit Instagram daily to connect with friends and show photos and videos of their latest life updates.
Now that you know about that, let's see how the users behave around the social platform, answering the question, "What do daily users do on Instagram?"
5. 59% of Instagram users log in daily.
(Pew Research Center)
Meanwhile, 21% of Instagram users only open the platform once a week. These figures contribute to Instagram being the social media platform with the highest engagement levels.
6. 2.1 billion users have used the hashtag #love on Instagram.
(Hubspot)
Hashtags are widely popular on Instagram. They are a combination of letters and emojis after the "#" symbol. Users can maximize the reach of their content if they properly utilize an Instagram hashtag on their posts, bio, or stories.
Here are the most used hashtags on Instagram ranked:
| | | |
| --- | --- | --- |
| Rank | Hashtag | Posts |
| 1 | #love | 2.1 billion |
| 2 | #instagood | 1.5 billion |
| 3 | #fashion | 1 billion |
| 4 | #photooftheday | 988 million |
| 5 | #art | 888.6 million |
7. Instagram users worldwide have posted 37 million pictures of Pizzas on the platform.
(The Modems)
That makes pizza the most Instagrammed food ever. Well, who doesn't love pizzas, right?
Ultimately, who doesn't enjoy food? Instagram has always been an awesome place to share what you ate for lunch. That's also why lunchtime and early afternoon are the best times to post on Instagram.
To help you gain more insight and more likers, if you want, here are the most Instagrammable food based on statistics:
| | | |
| --- | --- | --- |
| Rank | Food | Number of posts |
| 1 | Pizzas | 37 million |
| 2 | Hamburgers | 35 million |
| 3 | Sushi | 23.6 million |
| 4 | Steak | 10.2 million |
| 5 | Macarons | 5 million |
Daily Instagram Users Demographics
Apart from the country they are coming from, it's important to discover the age and gender of daily Instagram users. Doing so will help businesses and influencers to maximize the platform when it comes to promotion and other business-related endeavors.
Here are the demographics of daily Instagram users you must know about:
8. 59% of American millennials are active users.
(Investopedia)
Millennials are one of the generations that are most active on social media. When it comes to Instagram, over half of the millennials in the US are active users of the platform. Facebook still leads the usage with 85% to 89% of millennial users in the US.
⚠️ Warning:
This statistic proves the younger generation is more drawn to using social media. Generation Z, the generation after Millenials, is most exposed to the Internet and its dangers. Even using Instagram daily can harm the youth's self-perception and physical and mental health.
8. Men aged 18 to 24 are the top users of Instagram, taking up 16.9% of the user base.
(Statista)
Instagram skews heavily on women, who are seen to engage most with the app, creating a well-known presence. However, men are more inclined to use Instagram than most people know.
According to Statista's 2023 report, 51.8% of active Instagram users are male. The remaining 48.2% are female.
Based on another data report by Statista, Gen Z males make up 16.9% of Instagram users worldwide. That is followed by people aged 25 to 24, mostly Millennials, who comprise 16.4%.
Meanwhile, men and women above 65 use Instagram the least, comprising 1.1% and 1.5%, respectively.
9. Teenagers aged 13 to 17 comprise 8% of Instagram users worldwide.
(Statista)
Instagram requires its users to be at least 13 years old. Therefore, teenagers are technically allowed on the platform, making up 8% of its global users.
Still, the parent decides whether to allow their kids to use Instagram as early as 13. If so, experts highly suggest parents monitor their kid's internet and smartphone usage.
Although they make up a small portion of global Instagram users, this is a cause of concern. Kids are more vulnerable to the dangers of the internet, even adolescents. They are easy targets by the 500,000+ online predators on social media who might kidnap or groom them.
Moreover, kids and teenagers are more prone to social media addiction. Most kids these days use the Internet to stay connected to each other. They are also well-versed in using several platforms.
Final Takeaways
Instagram is a widely used social media site. Knowing the day-to-day user statistics gives valuable insights for people aiming to use the platform for promotion and development.
The data shows personal indication and social interactions and serves as a helpful tool for influencers and businesses to reach their target market, showing the platform's potential for personal use and business growth.
FAQs.
---
How long do Instagram stories last?
Instagram stories only last for 24 hours (1 day). However, users can add Stories to their profiles, which can be viewed indefinitely.
What is considered the best day to post on Instagram?
Monday is the best day to post on Instagram, with the highest engagement rate.
What time is Instagram most active?
Instagram is most active from 9 am to 4 am every Monday through Friday.
When not to post on Instagram?
Weekdays every 8 or 9 pm, and Friday to Sunday afternoon.
Leave your comment
Your email address will not be published.
You may also be interested in.