-> Published on: 31-05-2023







-> Benefited Readers - 90 and Counting
How Many Websites Run on AWS? Useful AWS Statistics for 2023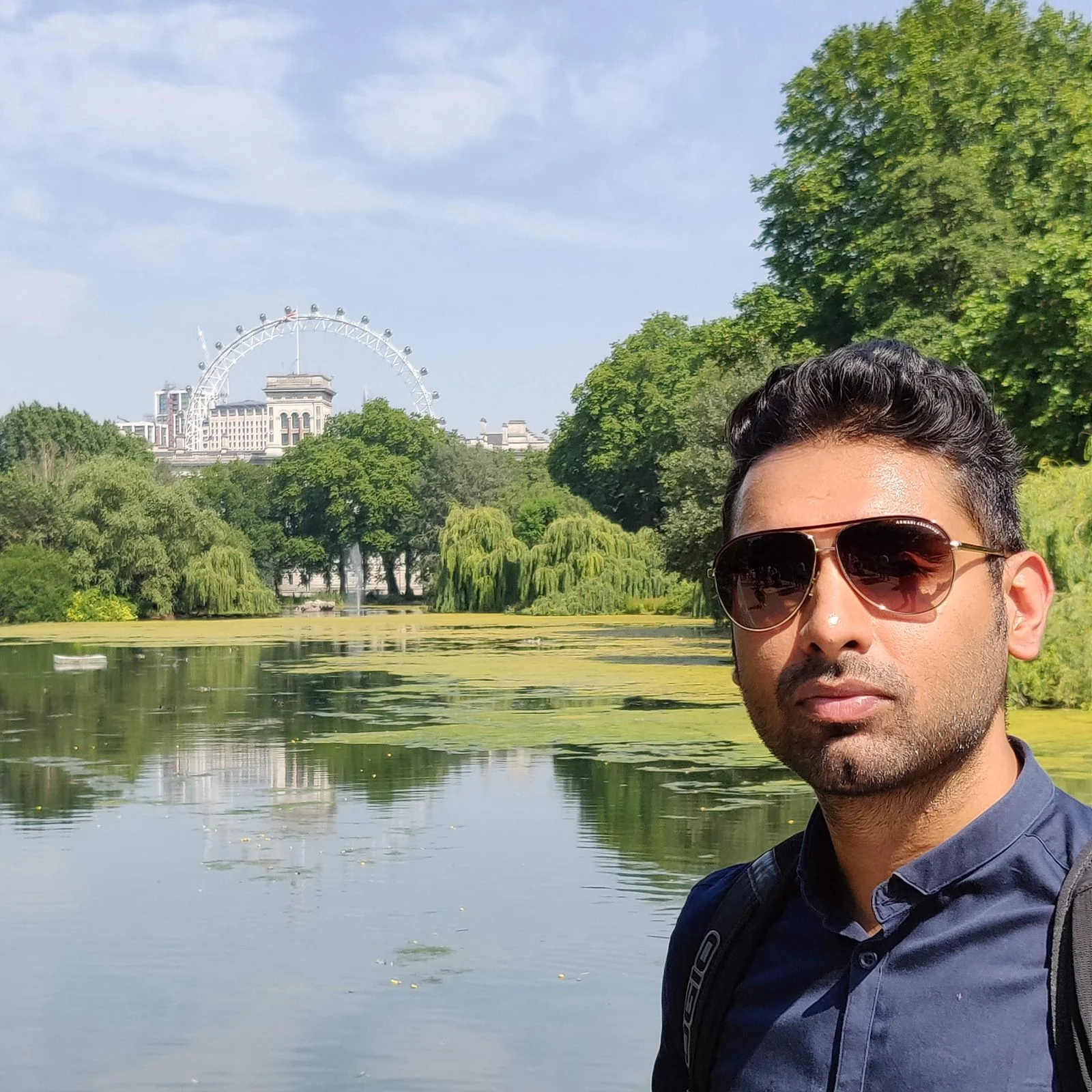 Ivailo Ivanov
Content Writer | Joined October 2021

If I was asked to describe myself using just a few words, I'd go with digital marketing expert, ex... | See full bio
Today, the name Amazon doesn't just dominate the e-commerce landscape. Its offshoot company, Amazon Web Service (AWS), also significantly impacted the web hosting scene.
AWS has come a long way, initially just borrowing clout from its parent company. It's become such a force that it's now one of Amazon's best profit drivers. Now, the cloud platform provides storage, servers, remote computing, security, and a hundred more services to millions of customers on the Internet.
Below are surprising statistics demonstrating how much AWS dominates its industry and why this cloud computing platform will only grow more prominent.
Editor's Choice
There are over 1 million AWS users in 245 countries.
3,246,044 businesses rely on AWS.
There are 31 geographical areas with 99 AWS Availability Zones.
In just the first quarter of 2023, AWS generated $21.4 billion.
About 60 million people visit AWS's website each month.
Number of Websites That Use AWS
"At Amazon, we like things to work in five to seven years. We're willing to plant seeds and let them grow, and we're very stubborn. We say we're stubborn on vision and flexible on details." - Jeff Bezos, founder of Amazon
A subsidiary of Amazon, AWS is a cloud service that offers cloud computing platforms and Application Programming Interfaces (APIs). Today's enterprises heavily rely on clouds, with 67% of their infrastructure now becoming cloud-based. Within this industry, AWS is a giant.
AWS supports a staggering 65,940,013 websites. 49,963,267 are live, while 15,976,746 are historical websites that stopped using AWS or moved on to other services. In the Top 10k High-Traffic List, 53.03% use AWS. That's a total of 5,303 websites out of ten thousand.
Unsurprisingly, the United States has AWS's largest customer pool since Amazon is an American company. There are currently 3,936,181 US-based websites that use the cloud platform. The UK is in second place (1,476,163), followed by:
Germany (867,987)
The Netherlands (590,639)
Canada (589,581)
AWS Market Share Statistics
In 2025, the public cloud computing market is set to grow to $800 billion. However, in 2023, Amazon Web Services owns the biggest share at 32% - nearly one-third of the entire market.
This is followed by Microsoft Azure at 23% and Alphabet's Google Cloud Platform (GCP) at 10%. Alibaba, Salesforce, IBM, Oracle, and many other platforms share 35%.
For years, the gargantuan AWS has always stayed on the top 5 leading cloud services list, and the sheer scale of its infrastructure, community, clientele, and revenue proves to provide users with the best platform available.
1. More than 1 million people in 245 countries use Amazon Web Service.
(Amazon, Linux Hint, LinkedIn, Simplilearn)
AWS has reached over 1 million users across 245 countries and territories, like Japan, Russia, Australia, and the US. In total, it's estimated that the AWS community spends 143 million hours worth of services monthly from 2,500 third-party software services.
AWS provides 200 fully-functional services, including website hosting. It owns the Infrastructure-as-a-Service space with a 45% market share and, arguably, the most dynamic ecosystem.
The platform doesn't offer the lowest prices, but its size allows it to provide many more services than the alternative brands. This explains why it has a massive user base.
2. There are 31 geographical areas with 99 AWS Availability Zones.
(Amazon)
Availability Zones (AZs) are data centers from which AWS's cloud services stem. With AWS's expansive Global Cloud Infrastructure, 99 AZs are strategically placed within 31 regions worldwide.
AWS also manages 115 direct connect locations, 33 local zones, and 29 wavelength zones to give its end-users better services.
Some of Amazon's AZs are located in the following areas:
Bahrain
Seoul
Tokyo
Cape Town
São Paulo
Stockholm
In 2023, the internet has 2 billion websites. The colossal scale of all this infrastructure is to provide those websites and other platforms with secure and high-performance features set in the most convenient locations.
🎉 Fun Fact:
In 2023, AWS opened its second cloud infrastructure in Australia. It also pledged to invest another $4.5 billion to help boost the Australian economy over the next 10 years.
3. 3,246,044 companies use Amazon Web Service.
(Enlyft, Amazon, My Tech Mag)
AWS's extensive list of customers includes 3,246,044 companies. These are start-ups, public organizations, and massive enterprises in various industries. The most successful ones with millions of annual revenues are Netflix, Airbnb, Kellogg's, McDonald's, Twitch, and Nordstrom.
The number one vertical industry that uses AWS is retail, which holds a 6% share. That's about 57,677 companies. In hindsight, two of the main reasons why businesses prefer AWS are its scalability and flexibility. So as they grow, AWS's long list of cloud-based services gives them plenty of needed resources to aid their expansion.
4. AWS has about 60 Million website visits per month.
(SimilarWeb)
AWS's official website gets an estimated 60 million visitors monthly. For comparison, Amazon, the e-commerce giant, receives 197 million visits per month.
AWS's visits are primarily from the United States, representing 37.74% of AWS's website visits. India is next with 10.83%, followed by Japan with 6.30%.
Direct traffic is what drives 52.69% of AWS visits. 29% is from organic search, and 9.88% is from referrals. These figures mirror AWS's dominant market share and vast user base—their overall influence. There's a significant amount of brand awareness and recall for people to return to their website repeatedly.
5. The Amazon Web Service made $21.4 billion in just the first quarter of 2023.
(CRN, FourWeekMBA)
During the first three months of 2023, AWS generated $21.4 billion in revenue. In a year, they could hit a $100 billion milestone. That's significantly larger than Microsoft Azure's $75.3 billion in 2022.
AWS contributes a big slice of Amazon's overall revenue. This makes it one of Amazon's top 3 earners, which includes Amazon.com's online stores and its third-party seller services.
Like Joomla, part of AWS' strategy is to give services to thousands of enterprise-level and startup customers, focusing on businesses rather than individual users. AWS also enables users to save more money using more products frequently.
👍 Helpful Article:
Amazon produces statistics ripe with information for you and your business. If you're wondering about the kind of people and places that use Amazon and its offshoot companies, check the articles below:
Final Note
As the tech industry expands, the global market for cloud services grows along with it. Launched in 2006, AWS is a clear reflection of this. The cloud computing giant has more than doubled in the last few years. It now boasts a massive infrastructure and generates the figures to back it up.
Even though Amazon has branched out to other products, such as streaming services, AWS remains one of its top earners. It constantly tries to add new capabilities and innovations, to improve its technology and maintain its lead over its competitors. It has even announced to add 15 more AZs and 5 more regions in Canada, Malaysia, Thailand, Israel, and New Zealand.
AWS is not expected to slow down. It won't be dethroned any time soon.
FAQs.
---
What big sites are hosted on AWS?
Many influential brands use AWS. The most extensive website that's AWS powered is Netflix. Other sites include Twitch, LinkedIn, Facebook, Airbnb, ESPN, and Pfizer. All of them are based in the US.
Is it free to host a website in AWS?
Unfortunately, AWS isn't free-for-use. The total cost of hosting a website will depend on your usage. According to Amazon, it usually costs $1-3 per month if you are outside the AWS Free Tier limits. If you are within those limits, hosting costs only $0.50 monthly.
How much of the web runs on AWS?
AWS owns 32% of the cloud services market. 65,940,013 websites use or once used the cloud system. That's a substantial amount considering that there are 1.13 billion websites worldwide.
How many servers does AWS have?
Amazon has not disclosed any information on AWS's exact number of servers. However, a 2014 article from Enterprise AI guesstimates that AWS servers may range from 2.8 million to 5.6 million.
What is the limit size for AWS?
According to Amazon, the AWS Lambda limit is 128 MB to 10,240 MB in 1 MB increments. You can also restore up to 5TB of data AMIs.
Leave your comment
Your email address will not be published.
You may also be interested in.