How Much is Spotify? [Spotify Pricing Explained in Detail]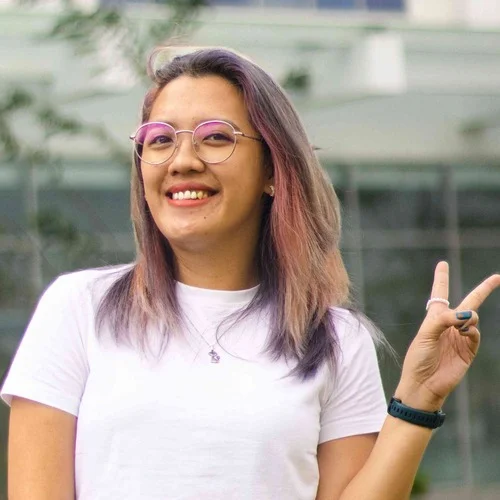 Girlie Defensor
Joined June 2023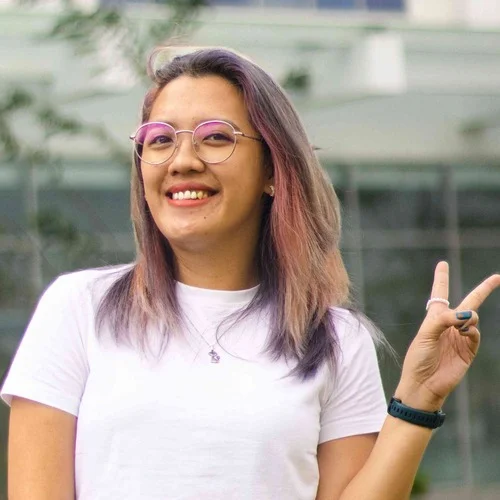 Girlie is an accomplished writer with an interest in technology and literature. With years of experi... | See full bio
Spotify is a platform for digital music, podcasts, and video services, with over 500 million users and nearly 229 million premium subscribers globally. It houses millions of songs, albums, and other content from creators worldwide.
Users can enjoy Spotify for free or upgrade to Spotify Premium plans for more features. Premium plans range from $5.99 to $16.99, depending on the tier. The pricing of premium plans can also vary from one region to another.
In this article, you'll learn more about the different prices Spotify offers and their inclusions.
🔑Key Takeaways
By registering, users can automatically get a free Spotify account. It allows users unlimited access to music, podcasts, and video services with ad support.
Spotify offers different subscription plans that provide users with additional features for a better listening experience. Users can access higher-quality music sounds, add free content, playback anytime, and listen offline.
There are four Spotify Premium tiers: Individual, Duo, Family, and Student. Each plan offers different features and costs differently.
Users can avail of plans for individual use or group use. The duo plan is best for couples, while the family plan suits many users. Students can have a cheaper subscription with premium student plans.
What is the Cost of Spotify Premium?
As of 2023, Spotify has hosted a whopping 82 million songs. Subscribing to Spotify Premium allows access to these songs with added features like zero ad interruptions and downloading songs for offline listening. It also provides assets like unlimited skipping and higher-quality audio streaming.
Even with all those features, Spotify's annual plan pricing is more affordable than other music platforms. Spotify's yearly plan costs $99.00 with a gift card, while Apple Music costs $109.99 yearly. In addition, users can use Spotify for free with ad-supports.
While Spotify's annual plan prices are more affordable, each subscription plan offers different features. Read on to learn more about the various perks tied to Spotify's subscription plans.
Spotify Premium Pricing Tiers– Which One Should You Choose?
Spotify Premium has four tiers: Individual, Duo, Family, and Student. Depending on which plan suits you, each tier costs differently.
For users in the US, Spotify offers a Free Trial Period for 1-3 months included in all four plans. Below is a closer look at each Spotify premium pricing tier.
💡 Did You Know?
Spotify Premium doesn't just give you high-quality songs; it also lets you access a vast library of podcasts tackling different niches. As of 2023, Spotify has collected over 5 million podcasts with varying lengths and topics.
Free/ Trial Version - Access Unlimited Songs With Ads

Registering to Spotify automatically sets users up with a Spotify Free account. This allows users to listen to anything from the platform, whether on a desktop or mobile device. The free streaming is also compatible with game consoles and smart TVs.
Spotify is free for two instances:
1. The user prefers to avoid signing up for any subscription plan.
2. The entire platform is free for the first 1 to 3 months, depending on the subscription plan.
One major downside to Spotify Free is its many non-skippable advertisements. These ads pop up between tracks and can disrupt your listening time.
The free version also has lower sound quality (96 kb/s), limited skips and shuffles, and no track downloading capability.
Individual - Build Your Playlist
A Spotify Premium Individual is for one person used only on a single device. It costs $10.99 a month, while new users can benefit from a free trial period of 3 months before billing starts.
The prices for Premium Individual vary in other regions. Here's a short list in USD:
Africa - $1.24 to $4.99
Asia - $1.13 to $7.69
Europe - $4.20 to $13.14
North America - $5.83 to $10.99
The premium perks of the Individual plan are:
Ad-free music streaming
Save tracks and play music offline anywhere
Content playback anytime
This plan is ideal for working individuals, solo travelers, living alone, and first-time premium subscribers.
Duo - Enjoy Premium At A Discount
Spotify Premium Duo is perfect for couples, friends, or siblings who want a discounted price for two premium accounts. This plan is free for a month, and after that, it costs $14.99 monthly.
Other regions in the world have these price ranges for the Duo plan:
Africa - $1.60 to $6.49
Asia - $1.51 to $11.54
Europe - $5.25 to $16.95
North America - $7.55 - $14.99
Premium Duo gives you access to these features:
Joint playlist
Listen to music offline
Zero ads
Playback any track on any devices
Unlimited shuffles and skips
❗ Remember:
The account manager and the other user must live at the same address to use this subscription plan. Spotify will automatically terminate the subscription if they find out the users live separately, which goes against their terms and conditions.
Subscribers can only switch to Duo once a year. Individual plan subscribers can keep their music, playlists, and recommendations when joining Duo. The best part is that it's easy to manage since it's two premium accounts under one billing.
Family - Ideal For Families with Kids
The Premium Family Plan is free for one month. After the free trial, it will be $16.99 monthly. This plan is for family members who live together. Subscribers can enjoy up to 6 premium accounts or devices and listen together or separately.
The Family plan also varies in price range depending on the region:
Africa - $1.96 to $7.99
Asia - $1.88 to $12.48
Europe - $6.30 to $20.95
North America - $9.07 to $16.99
Since each member has a premium account, they can each set up their strong passwords and preferences. Everyone can listen to ad-free music, playback anytime, and skip or shuffle as many times as they want.
Like Duo, Spotify will verify if the plan members live under one roof. The streaming app also sets additional rules and features for this subscription. These are:
Avail Family Mix and Spotify Kids for separate apps just for kids.
The ability to block explicit music.
The option to change subscription members once every 12 months.
A permanent plan manager assignment.
The plan manager's ability to invite or remove members.
The option to join or leave the family plan.
Student - The Best Value For Money
While there are possible ways to block Spotify ads without buying premium subscriptions, users could opt for the cheapest plan— the Student Plan.
Spotify Premium Student only charges $5.99 monthly after a generous three-month free trial. With this plan, students are eligible for a premium account and can have up to a four-year discount.
Here are the price ranges of Premium Students from different regions around the world:
Africa - $0.85 to $1.34
Asia - $0.84 to $4.86
Europe - $2.49 to $8.72
North America - $4.13 to $5.99
This subscription also gives the students access to Hulu (with ads) and Showtime with no additional charges.
Here are the steps to avail of the Premium Student Plan:
1. Students must fill out Spotify's SheerID form.
📝Note:
To avail of the Premium Student Plan, the student must be 18 years old and above. The student must be enrolled at an accredited college or university listed in the SheerID verification form. The Premium Student Plan is only for 4 years.
2. Log into the university's portal or upload a proof of enrollment.
3. Wait for SheerID's email confirmation of eligibility.
4. After receiving the confirmation email, the student can apply for the Premium Student discount to a new or existing Spotify account.
Wrapping Up
Users can access digital music, podcasts, and video services with ads for free. There are four premium plans Spotify offers: Individual, Duo, Family, and Student. These plans provide various features that are not available to free users.
Premium users can listen to music without ads, with higher audio quality, personalized playlists, and more extensive music libraries. These are a few reasons why it's worth having a premium plan. Spotify premium plans cost $5.99 and $16.99, lower than its main competitors.
Users who want the best experience in listening to music can choose and switch to a plan that suits them best.
FAQs.
---
What happens if you miss a Spotify payment?
Users won't lose their premium account immediately if they miss a Spotify payment. Instead, Spotify will try to retake the payment in the next few days.
Do you get a refund if you cancel Spotify Premium?
Spotify will not charge users anymore if they cancel a plan. However, users will also not have a refund or cashback. For the rest of the subscription period, users can access Spotify Premium.
Can you upgrade to a better Spotify plan?
Yes, users can upgrade or change a Spotify plan. Users must log into their Spotify account and choose their preferences under the plan. Another good thing is users can keep their playlists, music, and other settings when they change plans.
Leave your comment
Your email address will not be published.
You may also be interested in.