-> Published on: 07-05-2023

-> Benefited Readers - 1,814 and Counting
How to Browse Plenty of Fish Without Signing Up?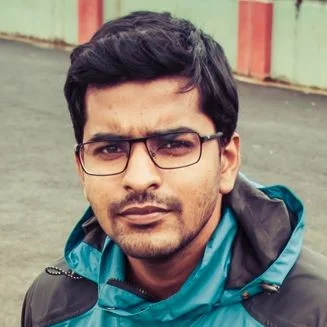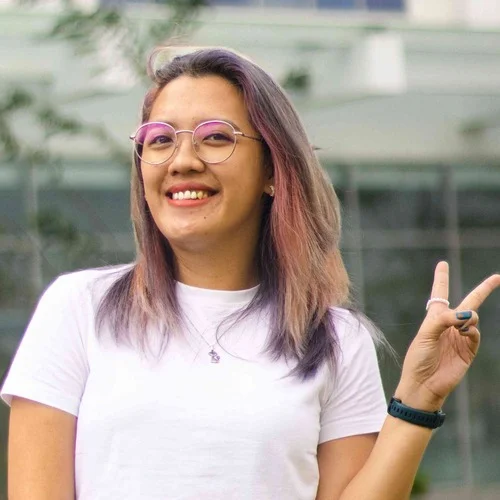 Girlie Defensor
Joined June 2023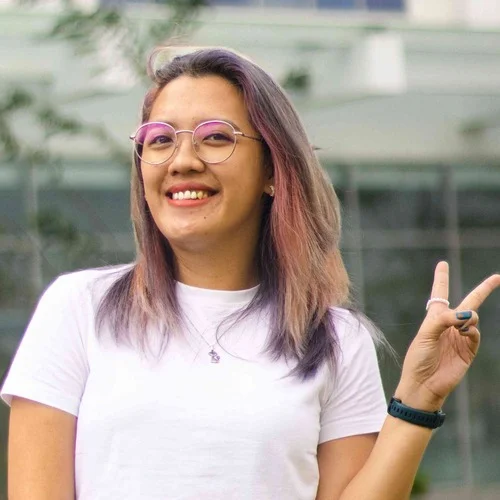 Girlie is an accomplished writer with an interest in technology and literature. With years of experi... | See full bio
Dating apps make it easy for lonely hearts to find a love interest. It revolutionized the dating landscape with how people find and court potential partners.
Along with the growth of the internet, dating apps have been expanding on a large scale. There are 337 million people worldwide trying their luck on 8,000+ online dating sites, including Plenty of Fish.
Plenty of Fish has 150 million registered users and 65,000 new users signing up daily. You can access this website using any browser and can find it along with many other apps in Google Play Store or Apple App Store.
If you want to stay anonymous and want to learn how to browse the website without the commitment of signing up, you've come to the right place!
Discover the ways to browse Plenty of Fish without signing up and through name, email, phone number, and image search in this article.
Can I Browse Plenty of Fish Without Signing Up?
Technically, yes. You can browse Plenty of Fish even if you haven't signed in using a few tricks we'll get into below.
The search feature was permanently removed this year, and only upgraded members can access it.
However, you can still browse Plenty of Fish and find someone's dating profile anonymously through third-party websites.
How to Search Plenty of Fish Without Signing Up?
Doing a background check on someone you just met can be tricky. But it can be essential to avoid being scammed. The following websites can help you verify someone's identity on POF:
PeopleFinders
PeopleFinders is a public information search engine covering data from federal, state, and local sources since 1999. It has an impressive customer satisfaction score of 4.7 out of 5 stars.
With PeopleFinders, you can find someone's name, email, address, and phone number or do a reverse address and phone lookup. PeopleFinders is best for all-in-one searching.
Using PeopleFinders for Plenty of Fish profile browsing works like a simple Google search: head on to https://www.peoplefinders.com/ and browse.
Spokeo
Data broker website Spokeo is another great option to browse POF without signing up. With Spokeo's 12+ billion records, you can access someone's contact information, and other records you might need.
Spokeo's 18 million unique monthly visitors use information collected from thousands of industry-leading data sources like mailing lists, surveys, and public records.
Enter your query into the main search bar at https://www.spokeo.com/ and hit "Search."
Spokeo can search by name, phone number, email address, social media username, and address.
Forgot your password option
The "Forgot your password" option is not only for unlocking, retrieving, or resetting an account; it can also verify if someone is on Plenty of Fish.
However, this only works if you can access your search subject's Plenty of Fish registered email address and inbox.
Enter their email address on the Plenty of Fish login page and click "Forgot your password." Doing so will prompt an email to their inbox.
If your search subject has a Plenty of Fish account, they will receive a message from the platform.
Google search engine
Google answers almost any question you have and gives comprehensive results. It is the most straightforward solution we have for you. But unfortunately, this solution doesn't work anymore.
Before, if you type a city name where you want to search a Plenty of Fish profile + site:pof.com, google will give you related images of Plenty of Fish users in that particular city.
How to Find Someone on Plenty of Fish by Name
To find someone on Plenty of Fish by username, you must be a premium account user. Plenty of Fish has two paid membership tiers: POF Plus and POF Premium.
Searching by name on Plenty of Fish isn't possible without a premium subscription.
The ability to search by username, see who likes you, and get additional first-time contacts are three main features unique to a Plenty of Fish premium account.
The premium option offers more quality than the standard free version.
To use this feature, follow these steps:
Step 1: To do a username search, go to https://www.pof.com/login and sign in.
Step 2: Once you're an upgraded member, a username search bar will appear as an option.
Enter a username and hit the blue button that says "Find user." The results will show as a list.
If this option doesn't work, there are still other ways to find someone on POF. One of these ways is to use the other person's phone number.
How to Find Someone on Plenty of Fish by Phone Number
Although there's no option in the Plenty of Fish app/website to search by phone number, it's possible with truthfinder.com.
TruthFinder is one of the best background check sites in 2023. Its reverse phone number lookup tool lets you search the owner's name for any number.
A membership plan includes access to unlimited phone reports. With at least a month of subscription, you can enjoy TruthFinder's unlimited phone number searches.
Step 1: You must create an account and log in at https://www.truthfinder.com/login/. It has a user-friendly platform interface, so you don't have to worry about navigation.
Step 2: The dashboard homepage has a search box for you to input a phone number. Click "Search by Phone", enter the digits, and click the green "Search" button.
How To Find Someone on Plenty of Fish By Email
There's no option to find someone using their email address in Plenty of Fish, but external tools like the app we recently reviewed called Instant Checkmate can do it for you.
Instant Checkmate is a background check service provider with subscription-based services. Once you buy an Instant Checkmate membership plan that includes an email search, it's a very straightforward process.
Step 1: Go to https://www.instantcheckmate.com/
Step 2: Click "Log in". Make sure your membership plan includes an email search.
Step 3: Enter an email address in the white search bar.
How to Find Someone on Plenty of Fish By Image
Searching someone's Plenty of Fish account by image is a breeze with Social Catfish. Its user-friendly reverse lookup search engine has been helping people verify online connections.
Mainly operating as an online dating investigative service, Social Catfish has one of the most advanced image search tools.
Step 1: To use Social Catfish, first go to its reverse image search page at https://socialcatfish.com/reverse-image-search/
Step 2: Upload a photo in the white search bar. Depending on the depth of your search, you may find more than a Plenty of Fish account in the result.
Pros and Cons of Browsing POF Without Signing Up
You must sign up and have a membership subscription to use the Plenty of Fish search feature. Only paid members can browse Plenty of Fish's built-in username search option. Other measures involve third-party apps.
Dating websites nowadays no longer allow browsing without registering. It's not a lengthy or complicated signup process. You'll need a valid email address, or they'll ask you to link a social media account. Some of our tips above may require signing in.
Other Dating Sites
Each dating site comes with different features and target markets. Although not every app will be a great fit for you, they all have the same thing to offer—the hope of finding love.
Choose among the big names in the dating scene, and you might just find your love at first swipe!
Tinder
First in line is the location-based prominent dating app Tinder. People believe Tinder is a hookup app because Tinder-initiated hookups are common.
Tinder has held this reputation since it popped up in 2012. So if you're looking for intimate encounters, Tinder might be for you.
Plus, you can do quite a bit for free; you have 25 right swipes a day, to be exact, for a chance to match with another user.
Bumble
Should women make the first move in dating? If your answer is yes, you should get Bumble. Bumble is the perfect dating app if you're attracted to women who make the first move.
Once matched, if you're a woman, you have 24 hours to message the guy, and the guy has a 24-hour time limit to respond, or else the match expires. Bumble's 12.3 million monthly active users are fond of this setup.
HER
Though dating apps like Tinder and Bumble now offer lots of sexual orientation and gender identity options, a dating app meant for the LBTQ+ hits differently.
Meet HER, a dating app for people who identify as lesbian, bisexual, non-binary, pansexual, or queer. HER follows a strict criteria and verification process, so no cis-gender male users are on the app.
With a user base of more than 10 million, HER has built one of the largest LBTQ+ communities online.
Grindr
Grindr is known as a casual chat/hookup app; some even label it the gold standard for hookup apps.
Grindr is the world's largest social networking app catering the gay, bi, trans, and queer people. If you're someone in this criteria looking for a little bit of fun, there are 11 Million Grindr users to match with.
eHarmony
Serious relationships and even marriage can begin online with eHarmony. The dating site claims responsible for over two million people finding love. They proudly document them on their site.
eHarmony encourages its users to fill out its in-depth dating profile. They have this 80-question compatibility quiz to narrow down your most compatible matches, so those on the site must really want to be there.
Key Takeaways
The Plenty of Fish anonymous username search function is exclusive to paid members only.
You can still browse plenty of Fish without signing up using third-party apps like Spokeo and PeopleFinders.
Having someone with a paid subscription browse for you is a smart way to browse Plenty of Fish without registering.
You'll know if someone has a Plenty of Fish account if you can access their Plenty of Fish registered email inbox.
Searching for a Plenty of Fish profile by name, email, phone number, and image search is possible.
Conclusion
Gone are the good old days when anyone could enter their search subject's username in Plenty of Fish and find them for free in no time.
Nowadays, you must be resourceful. It's always worth trying all the various methods possible. With the platform's huge user pool, we are sure you'll be successful if you consider using our tactics or running them through our trusted sites.
FAQs.
---
How can I use Plenty of Fish without paying?
It's free to sign up and create a profile with Plenty of Fish. But you can also consider its paid membership tiers.
Does Plenty of Fish shows who viewed your profile?
Yes, premium members on Plenty of Fish can see who viewed their profile under "Interested in Me." The paid membership also lets them view the date and time of the visit.
Are Plenty of Fish profiles public?
Yes, Plenty of Fish profiles are public by default. However, users can always hide/unhide their profile by toggling the "Hide My Profile" button.
Leave your comment
Your email address will not be published.
You may also be interested in.