How to Deactivate Instagram - Everything You Need To Know
Velina Nenova
Updated · Oct 16, 2022
Instagram took the world by storm, but suddenly, more and more people are taking down their profiles. Is it because of its toxic influence on young people? Or maybe because of the flood of negative news?
Regardless of the reason, nowadays, more and more people wonder how to deactivate their Instagram account.
How to Deactivate Instagram?
Wanting to Deactivate your Instagram account doesn't necessarily mean that you're totally done with the app. You probably intend to come back at some point. So, it's always a good idea to download all your data first. You can easily do that within the app settings, but we'll get back to that later.
First things first:
Open up the web browser either on your phone or computer and go to Instagram's web page. Unfortunately, you can't complete the process using the mobile app.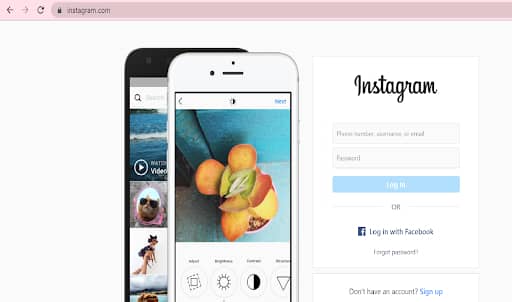 Log into your account and go to the screen showing your profile picture in the upper right corner.
Click and choose "Edit Profile."
Scroll down until you spot the option "Temporarily disable my Instagram account" in blue at the bottom right of the screen.
Afterward, you need to choose a reason for your decision from the drop-down menu.
Enter your password again.
Choose "Temporarily disable account."
If you want to re-activate your profile again, you can do it right away using your mobile application to log back in.
But you need to have your data.
Follow these steps:
Go to the "Edit Profile" menu and select "Privacy and Security."
Scroll down till the very end of the page, where you'll see the "Download Data" option.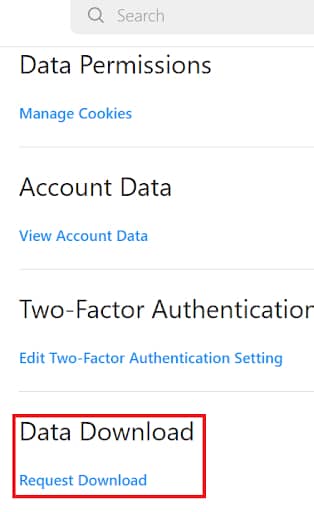 Click on the link "Request Download."
Your data is kept for a month in the app's archives. Nevertheless, the control you'll have over your deactivated Instagram account will be zero. Hence, it's highly advisable to download everything.
Choosing to take a break from the social platform would mean that all your photos, followers, likes, and comments will be hidden.
For How Long Can You Disable Your Insta Account?
Unlike most other social media channels, Instagram hasn't set a particular period of time for this. What does this mean for you?
Well, you can disable your Instagram account for as long as you wish. Whether this will be a day or a year–it's totally up to you.
You still have to pay serious attention to how often you deactivate your Instagram account. The application has set strict rules when it comes to privacy and security. As a result, you're limited to suspending your profile to a maximum of once a week.
If you paused it, then reactivated it, but suddenly decided that you made a mistake, you won't be able to deactivate it again. For that reason, you have to be extremely careful how many times you perform this action. No wonder so many users' access to the platform has been permanently banned.
Deactivated vs. Deleted Instagram Account - What's the Difference?
So, are disabling your profile and deleting it the same thing? Definitely not.
When you delete your account on Ig, you automatically and permanently lose all your profile data.
This is to say, your username, profile picture, followers, messages, likes, archives, photos, videos, and comments are gone forever. If that's not enough, your username becomes available for anyone.
In contrast, when deactivated, the username is still held for you if you decide to keep using the app. According to Instagram regulations, after 30 days, your data will be erased. During this period, your account isn't accessible, nor is your information visible.
So, are you sure you want to delete your profile?
How to Delete Your Instagram Account
As with the deactivation process, you won't be able to delete your Instagram account on the app itself. You'll have to use your web browser either on a phone or a computer.
Then do the following:
You can reach the Instagram Deletion Page in two ways. Firstly, through the Help Center by clicking on the "Manage Your Account" page. After which, choose "Delete Your Account" followed by "How do I delete my Instagram account?". Check out this link for the second way.
A page asking why you want to remove Instagram will appear.
Choose an option from the drop-down menu in the center of the screen.
After you have selected your reason, re-enter your password.
The final and irreversible step is to click "Delete (your username)."
Wrap Up
Instagram is indisputably the greatest app for sharing your experiences, useful information, or simply your everyday life. Instagram is undeniably first place for the top social connector.
It's a fact that with over 1 billion users worldwide, the platform can be highly addictive. This is the reason why sometimes you need to take a so-called 'social-media detox.'
The offline break could either be temporary or for good. Whichever you decide, we hope this guide has shown both how to deactivate Instagram for some time as well as delete it forever.
FAQ.
---
How do I deactivate my Instagram?
If you're wondering how to deactivate Instagram, you can easily do it using a web browser on your phone or computer. After opening the website, you just need to log in.
Tap on the screen showing your profile picture at the upper right corner and choose "Edit Profile."
Scroll down to the "Temporarily disable my Instagram account" option at the bottom right.
Choose your reason from the drop-down menu. This is vital for the deactivation process. Otherwise, you can't continue with the procedure.
Enter your password again.
Choose "Temporarily disable account."
How do I deactivate my Instagram account on my phone temporarily?
To temporarily disable your Instagram account, first log into Instagram from a mobile browser on a phone or a computer.
Then, follow the steps listed in our guide.
How long can I deactivate my Instagram?
There isn't a strictly specified time for deactivating your Instagram account compared to other social media channels. Remember to reactivate your Instagram account, so it doesn't get deleted permanently. They'll let you keep your profile deactivated for as long as you want to.
What happens when you disable your Instagram account?
When you disable your Instagram account, you're actually deactivating it. This would mean that all your data, such as photos, profile pictures, username, comments, and likes, will be temporarily hidden. However, this doesn't mean they're gone forever. Your data will return once you reactivate it.
How many times can you deactivate Instagram?
You're allowed to temporarily pause your Instagram account once a week. This means that if you reactivate it back and decide that you want to be off the grid longer, you'll have to wait a week.
Velina Nenova
Velina describes herself as passionate media savvy and a versatile individual with numerous different interests, most a result of her Media & Communications BA. She has also developed a keen interest in Digital Marketing and Advertising. Her never-ending desire to constantly learn new things and enrich herself and her ultimate dream to go around the globe before 45 are her driving forces.
Leave your comment
Your email address will not be published.