How To Delete a TikTok Account [3 Methods You Can Use Right Now]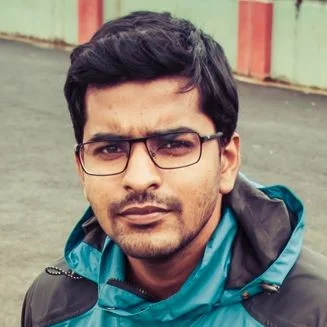 Florence is a dedicated wordsmith on a mission to make technology-related topics easy-to-understand.... | See full bio
As of 2023, TikTok had 1.677 billion monthly active users. That's 20.83% of the 4.8 billion internet users using the platform. The apps' short-form videos are entertaining and addicting. In the US, Americans spend around 45.8 minutes on TikTok daily.
With the app causing mindless 'infinite' scrolling, many users want to escape this habit. You've come to the right place if you're one of them. This article explores:
Reasons for deleting TikTok accounts
How to delete a TikTok account
Consequences and precautions of deleting a TikTok account
Let's get started!
📖Helpful Article:
If you're new to TikTok, you can quickly get started and find friends from your other social media. Learn more about ways to find contacts on TikTok to boost your circle on the app.
Key Takeaways:
You can delete your TikTok account using the app or web version by going to the Account Settings.
Deleting your TikTok account is only possible when you log in to the app.
After your account has been deleted, you only have 30 days to recover it if you change your mind.
You can also deactivate your account to keep your data on TikTok when logging in.
3 Methods for Deleting a TikTok Account
Screen time has increased due to TikTok's rapid growth and COVID-19 lockdowns. Users also cite many other reasons for deleting their accounts, including:
Addiction - Endless video clips can keep users on the app for hours, hurting productivity and real-life interactions. One Reddit user even said they unknowingly spent over 10 hours on TikTok.
Privacy Worries - Some users who are uncomfortable giving personal data on the platform may opt out.
New start - People who want a new online persona or a break from overwhelming content may delete their accounts.
Taking a break - Some users who experienced negative experiences on the platform may want to take a step back from using the app.
✅ Helpful Article
Deleting your account doesn't guarantee 100% deletion of your activities on TikTok. For example, when you delete your account, some users may re-upload your TikTok video if they downloaded or saved it. If you are worried about who saved your TikTok videos, follow Techjury's guide to learn more.
No matter the reason, you can quickly delete or deactivate your TikTok account using these three easy methods.
Method #1: How to Delete Your Account Through the TikTok App
TikTok is smartphone-focused with user-friendly features, making it easy to navigate. It supports vertical video shooting, making it convenient for users to post anywhere. This feature also made TikTok the most downloaded mobile app, with 460 million downloads.
Deleting your TikTok account is as simple as creating one. If you want to break free from the app, here's how:
1. Open the app and log in to your account.
2. Click on your Profile, which you see in the bottom right corner.
3. Access the three lines in the top right corner to open Settings and Privacy.
4. Tap Account.
5. Select Deactivate or Delete account.
6. Select Delete account permanently.
7. Follow the prompts made by TikTok or skip entirely to delete your account.
8. If your TikTok account is connected to a phone number, enter a 6-digit code sent to your number to continue with the account deletion.
🎉Fun Fact:
Users upload 34 million TikToks daily from different genres and content. TikToks are also viewed 1 billion times daily, contributing to the increasing screen time addiction of TikTok users.
Method #2: How to Delete Your TikTok Account Through the Web
The TikTok website is the fastest way to browse videos without an account or app. If you prefer to delete your account online, take these steps:
1. Visit the https://www.tiktok.com/ and log in.
2. Click on your profile in the top right corner.
3. Go to Settings.
4. Choose a Delete Account and click on the Delete button.
5. A pop-up window will open. Click on Continue.
6. If your TikTok account is connected to your phone number, enter the six-digit number to delete your account.
Method #3: How to Deactivate Your TikTok Account
Unlike other social media sites, you can use TikTok without an account. You can access it via the web and app. If you don't have a TikTok account but want to stop using it, you can uninstall the app from your phone.
However, if you have an account, remember that uninstalling the application alone won't delete content if you have it uploaded. Moreover, your account remains visible to other users.
On the other hand, you can also deactivate your account. Here's a step-by-step guide:
1. Go to your profile at the bottom left side of the screen.
2. Tap the three lines at the top right, then select Settings and Privacy.
3. Go to Account at the topmost option.
4. Select Deactivate or Delete Account, then tap Deactivate Account.
5. Read the terms of deactivating an account, then select Deactivate.
Due to privacy concerns, TikTok has been a concern for many regulatory bodies. If you plan on deleting your account, here are some essential factors to consider.
🔓New Feature Unlocked:
Did you know you can return to past videos you've watched on TikTok, even if you failed to save them? Just find and tap the Comment and Watch History in Settings and Privacy.
What You Need to Know Before Deleting Your TikTok Account
Several government bodies have been eyeing the ban of TikTok because of privacy concerns due to its Chinese roots and China's refusal to sell TikTok. Because of this, some governments suspect that China is using TikTok to spy on other countries.
Since March 2023, TikTok's CEO, Shou Chew, has been testifying before the US Congress, insisting that the app is a private company. Despite that, many remain suspicious. ByteDance, TikTok's owner, is accused of aggressive data harvesting for surveillance, user exploitation, and propaganda.
New York, Ohio, New Jersey, Australia, Canada, and India were among the states and countries that partially banned TikTok (primarily for government officials and devices). Meanwhile, Montana has approved a bill for a total ban on the platform, effective in 2024.
Account deletion is the soundest way to avoid data harvesting and theft, ensuring you're not being spied on.
Remember these points before deactivating or deleting your TikTok account:
Permanent deletion. You only have 30 days to reactivate your account after deleting it. You will no longer be able to recover your data after that period.
Erased Data. Account deletion includes losing videos, messages, and your profile.
External Content. Videos with duets or stitches from other creators or users will stay accessible but won't link to your profile.
Suppose you want to delete your TikTok account without suffering the consequences. In that case, there's a life-saving tip for you: data backup.
Without backing up your TikTok content, you risk losing all your videos if your phone crashes. If you deactivate the TikTok app, you will lose all your videos if you deactivate the TikTok app, or local laws will make it unavailable in your area.
Before you say goodbye to TikTok, consider the following steps:
1. Open TikTok and log in to your account.
2. Access the Settings and Privacy menu from your profile.
3. Tap on Account and select Download Your Data.
4. Select a TXT (text) or JSON (machine-readable) file, and tap Request Data.
5. Within four days, your data will be available for download in the app. Return to the Download Your Data menu and select the Download Data tab.
Once you've backed up your data, you can delete your account using the methods above. While account deletion is permanent, TikTok provides a grace period in case users change their minds soon.
Reactivating Your Deleted TikTok Account
If you've deleted or deactivated your account, you can still access it if less than 30 days have passed. Learn how to reactivate a recently deleted account on TikTok below.
1. Open the TikTok app or website.
2. Login using your previous credentials.
3. Logging in will restore your account with all your content and data intact.
The Bottom Line
Because TikTok is so addicting, many people seek ways to manage their time and online presence. There are three ways: uninstall Tiktok, delete your account through the app, or use the web.
Quitting TikTok is simple, but there are consequences to remember. Backups protect your memories; you can recover your account if you change your mind in the next 30 days.
Remember that social media platforms will always require little information about you to process your account entirely. If this is a concern, especially on TikTok's algorithm and privacy controls, it's best to consider the options above.
FAQs.
---
Why can't I delete a TikTok account?
A technical glitch is most likely why you can't delete your TikTok account. However, there are also cases when TikTok requires you to verify your account or settle ongoing campaigns, promotions, and other transactions before you can delete your account.
How can I delete my TikTok account permanently without logging in?
You cannot delete your TikTok account without logging in. If logging into your account is impossible, you can take it down by reporting it from other accounts. You can ask your friends to help you—the more reports, the higher the chances for TikTok to take down your account.
How to delete TikTok account permanently without waiting 30 days?
By default, you don't need to wait for 30 days. Once you delete your account, your profile is already inaccessible to other users on TikTok. The 30-day waiting period begins when you change your mind and retrieve your account. After that, you cannot recover your account anymore.
How do I remove an account from my TikTok app?
If multiple accounts are logged in on your TikTok app, you can remove an account by going to the Switch Account menu. Just tap Manage Accounts, select the account you want to remove, and then tap Remove Account.
Leave your comment
Your email address will not be published.
You may also be interested in.