-> Published on: 04-05-2023

-> Benefited Readers - 1,979 and Counting
How To Identify Scammer Profiles With Scammer Picture Search Engine
Reading time:
11 min read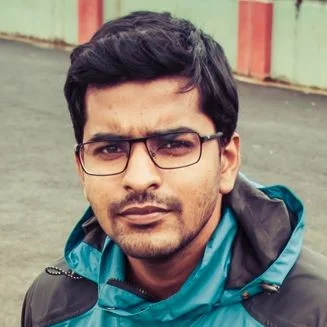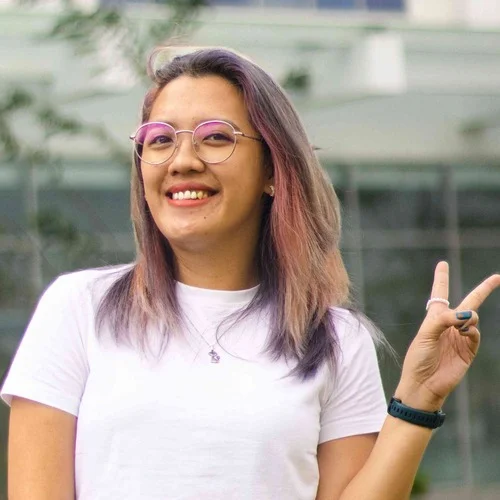 Girlie Defensor
Joined June 2023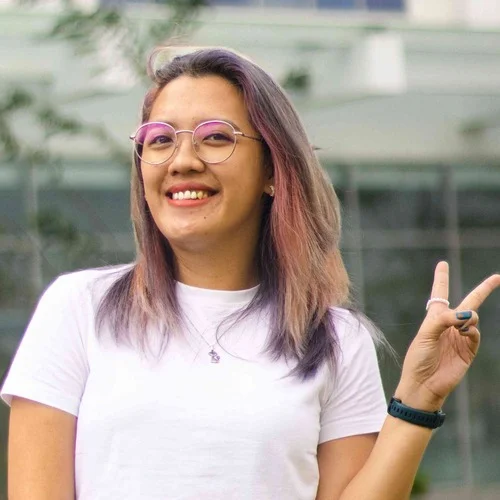 Girlie is an accomplished writer with an interest in technology and literature. With years of experi... | See full bio
Scammers and catfishers are all over the Internet. These people with ill intentions hijack social media profiles, dating sites like Tinder, and messaging platforms like WhatsApp. Catfishers will create fake profiles using photos and identities from unsuspecting individuals.
According to the Federal Trade Commission, there were 70,000 victims of romance scams alone in 2022. This led to a $1.3 billion loss.
These scammers pose as regular people and prey on naive and desperate individuals. However, despite their carefully crafted identities, one dead giveaway of scammer profiles is their picture.
To learn more about how these scammers operate, read below how to spot their profiles through scammer picture search engines.
🔑 Key Takeaways
Men tend to lose more money from scams than women.
There are numerous types of scams and every day, scammers get more creative to develop nefarious ways to trick people.
Romance scams on dating sites are one of the most prevalent types.
You can spot a scammer based on how much they say too soon.
Another tell-tale sign that someone is a scammer is their generic profile picture, which might be stolen from search engines.
Immediately reporting scammers to the authorities is the best way to track them down.
Differences Between Men and Women Scammers
When it comes to scamming, both men and women have the potential to be fraudsters. However, women are more likely to be scammed by people who appear attractive in their profiles.
Nonetheless, scammers generally target individuals who are vulnerable, naive, and willing to shell out money in the name of love or even just simple companionship.
Different Types of Scammers or Catfishers
There are many types of scammers. Each of them has varying goals that determine their scheme's approach. With the rapid advancement of technology, scammers further develop different schemes every day.
Most scammers aim to get 2 things that work well together:
Gain their victim's trust (by posing as legitimate people)
Extort money from their targets
For instance, scammers befriend you and try to earn your trust. When they do, they will ask you to click on a link that contains malware. They don't have to do much after that. Clicking the link alone gave them access to your device and network containing your information.
✅ Pro Tip: That example scenario can happen very quickly. To prepare you for when that unfortunately happens, here's a guide on what you must do after clicking on a phishing link:
Other schemes include keyloggers disguised as "IT Help Support." They will install different types of spyware and spy on you and your device's activity.
Meanwhile, a less conspicuous type of scheme is a romance scam.
A romance scam is common nowadays, but some people cannot grasp this scheme since it involves manipulating someone's feelings for monetary gain.
Comment
by u/Dolosolo123 from discussion Romance Scam
in Scams
Below are different types of scammers or catfishers, which we will be discussing in detail:
Military or Oil Rig Worker Romance Scams
Romance scammers craft their identities carefully, knowing which kinds of men that women want. Hence the military or oil rig worker scams.
Scammers impersonate soldiers or oil rig owners using fake profiles. Some also use identities based on real-life people.
This is a real-life example of the oil rig scammer:
Oil Rig Scammer?
by u/dkSleepPowder in Scams
These fraudsters steal photos from search engines and social media. Some forge documents and IDs to legitimize their profiles. Others steal real military men's identities and use their real photos and names.
According to the US Army, this type of scam has become a real and ongoing problem in the military. It is also a part of the Federal Trade Commission's Data Spotlight for one of the most common identities scammers use.
Inheritance Scams
Another common dating scam is an inheritance scam. Scammers will pretend to be an inheritor of millions of dollars or come from a wealthy family background.
They typically impersonate men or women living in foreign countries or from Western and European regions, such as the US.
One sub-type of inheritance scams involves romance. The scammer's story revolves around their need to find love and marry soon to get their inheritance. They will also woo the victims using stolen photos from affluent people.
Most of the time, their photos will be of good-looking men or women posing lavishly. They then promise the victims a good life.
However, the takeaway from their identities is that they won't video call or chat with you. At the same time, some of their grammar would seem unnatural for someone claiming to be American or European.
Dating Sites
According to recent statistics, 39% of couples in the US met online. No wonder dating sites today are full of users looking for relationships and true love.
🎉 Fun Fact:
Tinder is one of the leading dating apps worldwide, gathering 6.44 million downloads in January 2021. Moreover, there have been 20 million matches made on Tinder since its release in 2012.
However, most people on dating sites are catfishers and scammers. Once they find a target to entertain them, they start scamming until the victim falls into their trap.
This type of scam is so popular even Netflix made a documentary film depicting the vile work of the Tinder Swindler:
That said, before engaging with potential matches on dating sites, ask for identity verification. One way is to request their social media profiles to know whether they are real.
📝 Note:
Most scammers come from organized crime groups, mainly from Nigeria. INTERPOL is constantly looking for members of these crime groups, and their goal is to end cybercrime and fraud.
How to Spot Scammer Profiles
It's easy to spot scammer profiles online if you know what and where to look. Right off the bat, scammers will choose a common Western name.
Their profiles will also include ridiculous details or grammatically incorrect phrases. Here are more details you should note:
Limited digital footprints
Scammer profiles have limited digital footprints online. Usually, the profiles they give have few friends, posts, and photos.
You can rarely find another social media account related to their name from another platform.
They say too much too soon
Scammers want your trust as soon as possible. They are love bombers, which will leave their victims feeling good.
They use superfluous words, and their message appears stiff or out of place. Watch out for these unrealistic lines they might let go of in the early days of dating:
I can't wait to see you.
I love you so much let's marry.
I'm flying soon to see you.
I got into an accident and am in the hospital. I need money to pay bills.
Please send money so I pay for the internet to talk to you.
They easily share too many details about them
Scammers set up elaborate stories about their lives. They talk about where they work, family accidents, and illnesses they have.
They are suspicious on the phone
Spot a scammer by looking at their photos and analyzing their names, most of which do not match their accent when they engage in calls.
Moreover, they would sometimes be difficult to understand because the scammer is a non-native English speaker.
Regarding texting, some of them only copy-paste language translations from websites.
They won't get on the phone with you
If they are an identity thief, the scammer will likely not agree to a video call. They come up with excuses like a broken webcam.
How to Identify a Scammer Profile By Their Photos
Profile photos are one of the scammer's priorities in setting up profiles. They take time choosing pictures from the internet. Most rely on social media and search engines to find the best photo.
Here are ways to identify a scammer's profile by photo:
1. Reverse image search
This method can help you determine whether the person is real. You can conduct a reverse image search on your phone or desktop. It works similarly to using words on search engines.
It helps you scour social media profiles, websites, and other platforms where the photo is uploaded.
The good news is you can do this on Google for free. Run a reverse image using Google Lens by uploading the picture of the person you think is a scammer.
Simply go to Google and click the Google Lens logo. Then, upload the scammer's photo and click on Find Image Source. Results from the internet will show.
📝 Note:
Manage your expectations when using Google Lens. Its downside is that it doesn't show the person's details in the picture. It only searches for the same uploaded photo or similar images. If this happens, you may use the following methods.
2. Search social media platforms
Another tell-tale sign that a person is a scammer is through their social media profiles and presence.
Most social media platforms have enough history, friends, or pictures involved. The more of those, the more convincing the person's profile is real.
You can find them on Facebook by typing in their name. Alternatively, you can find them on LinkedIn and see if the name, career, and other information match. See if the pictures they have shown you match those in their social media accounts.
If you're communicating with them on Facebook and other platforms, try stalking their account to see what photos they have or additional information.
As mentioned, a scammer's social media account might need more pictures or a location that seems off.
3. Background Checks, People Search Sites, and Search Engines
You can opt for premium people search sites to make the search easier and get more accurate results. These websites specialize in tracking down someone by accessing public data and other information on the Internet.
If their names don't match the photos, there's a high chance that you are talking to a scammer.
4. SocialCatfish
If nothing works, try the SocialCatfish. This website caters to users needing help finding catfish from dating sites and platforms.
SocialCatfish works like any other background check, or people search site. With it, you can search for a person's name, address, number, location, and social media profiles using their comprehensive search tools.
However, their best search tool is reverse image search. They use advanced technology to bypass regular image searches by using facial recognition on their photos.
Instead of getting similar-looking images, the SocialCatfish gives you image results with the same face as the person you are looking for.
Their other features also include educational and employment history and criminal records.
Sample Photos Used By Scammer Profiles
Here is a compilation of real scammer photos found online, giving you an idea of the different types of pictures or images scammers use.
Photos of fake women scammers from Social Catfish
Here is a sample of a fake military ID and a photo coming from a scammer. More of these can be found here.
Screenshot of ID photo from Scam Haters United
The following photos are commonly used by Nigerian scammers from Social Catfish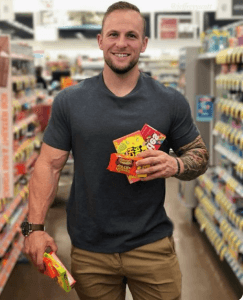 What to Do if You Get Scammed
If you feel you are getting or already scammed by someone, report this to the authorities. They can guide you with the appropriate measures to deal with scams and fraud.
Bottom Line
Despite your best efforts, scammers could still find their way to your profiles or contact list. With many people using the same apps or platforms, it's hard to determine which one is real.
The best way to avoid scammers' profiles is to delete, block, and report their profiles as soon as you see one. All scammers have the same traits: attractive pictures, love bombing, and impossible career or life stories.
By knowing these, you can avoid getting scammed, prevent them from scamming again, and expose their fake identities. Remember, all it takes is a single picture.
FAQs.
---
How do I know if I'm chatting with a scammer?
The main red flag you should look out for is scammers will suddenly message you and insist on communicating.
Do scammers use other platforms?
Yes. Scammers will use all possible platforms available. They will also use other messaging apps like Google Chats and Line to communicate with potential victims.
Can I filter through catfish or scammer profiles on dating sites?
No. Dating sites or apps don't have a feature to filter through scammer profiles. The best way to avoid scammers is by verifying their identities using social media platforms, people search sites, or background check websites.
Can a scammer be located or tracked?
Yes, you can locate a scammer. You can use their IP address to track them down. However, this only works if they are not using private network servers or VPNs.
Leave your comment
Your email address will not be published.
You may also be interested in.