How to Download Music From YouTube on Every Platform!
Reading time:
10 min read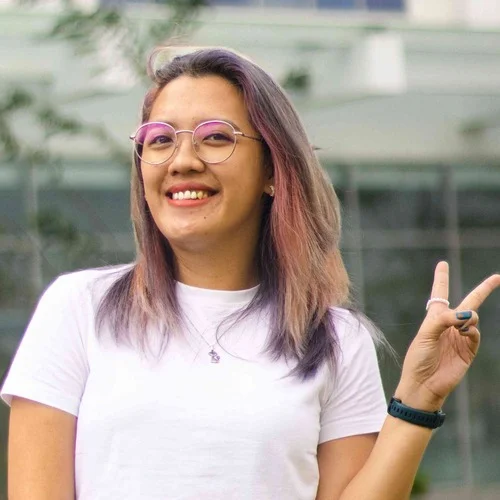 Girlie Defensor
Joined June 2023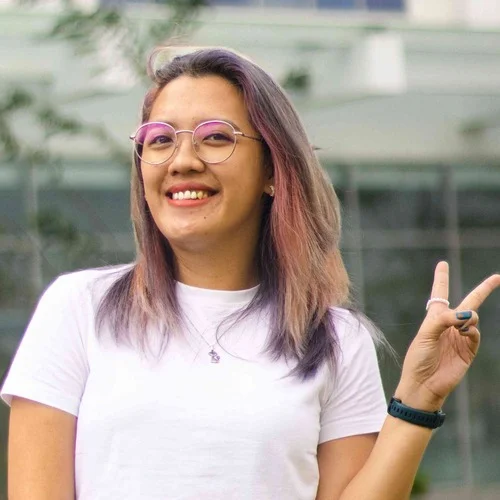 Girlie is an accomplished writer with an interest in technology and literature. With years of experi... | See full bio
With over 80 million subscribers to YouTube Premium and YouTube Music, it's safe to say that YouTube has become a prominent platform for music consumption.
Despite this many subscribers, many people still prefer to download their songs directly from YouTube.
If you are one of those people who like to download music instead of streaming it, then this article is for you. Read on to learn how you can download music from YouTube.
Key Takeaways
Downloading on Windows Desktop involves using software or online converters.
On Mac, downloading YouTube songs can be done through browser extensions or software.
Mobile devices allow downloading music from YouTube with dedicated apps or online converters.
Legal concerns exist regarding downloading music from YouTube, and users should be aware of copyright issues and potential violations.
Downloading Your Favorite Songs From YouTube
While YouTube is primarily a streaming platform, there are ways for users to download their favorite songs from it.
This benefits individuals who prefer not to spend more money subscribing to YouTube Premium – a subscription that allows users to save songs and videos offline.
However, it is important to remember that downloading copyrighted material without authorization violates copyright laws in many jurisdictions.
Below are some of the most common ways to download music from YouTube.
On Your Windows Desktop
While most people are familiar with using YouTube on desktop computers, some limitations come with it.
One such limitation is the absence of an option to download or save music offline directly from YouTube, but fear not, for there's a solution — third-party applications.
Third-Party Applications
Among several useful YouTube third-party apps, Minitool Video Converter allows you to download music on your desktop for free.
Minitool Video Converter
MiniTool Video Converter is a reliable and ad-free tool that lets you quickly grab the songs that interest you. This converter converts YouTube videos to MP3 and MP4 and downloads YouTube subtitles alongside the video content.
Its main features are:
Free and ad-free.
Unlimited music downloads.
Versatile conversion.
No account is required.
Preview before download.
Here are the steps on how you can download music from YouTube using MiniTool:
Install and launch MiniTool Video Converter.
Find the music you want to download.
Download the music.
Choose the audio format.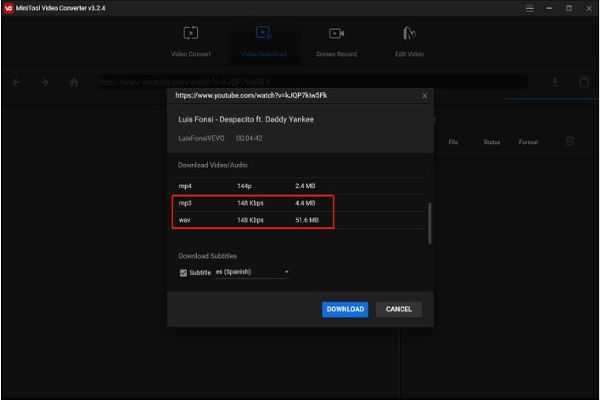 5. Download the music video in MP3 format.
6. Access the downloaded music on your computer.
If you want to have your favorite YouTube music available offline on your Windows desktop, use MiniTool Video Converter.
"Music touches us emotionally, where words alone can't."
Next, let's explore another method to download YouTube music, but this time, without even needing to install any software.
Online YouTube Music Downloader
Online solutions let you download your favorite tracks straight from YouTube without the hassle of installing additional applications.
If you have the music URL, you can quickly download it from YouTube. Here's how it usually works:
Copy the music's URL and click the "Paste URL" icon, which will take you directly to the download page.
Choose your preferred audio format and click the "Download" button.
If you prefer to rely on something other than third-party software, numerous YouTube music downloaders are available online.
YouTube MP3
YouTubeMP3 lets you download audio from YouTube without manually copying and pasting video URLs — using its bookmarklet feature. Moreover, the platform allows users to search for songs, streamlining the downloading process directly.
Additionally, YouTubeMP3 caters to those looking to download entire YouTube music playlists effortlessly. With a straightforward process, enjoying your favorite tunes offline has never been easier.
Here are the steps for downloading music using YouTubeMP3:
Go to YouTubeMP3.
Copy the website URL of your chosen YouTube video from the address bar.


Paste the URL into the above search box. You can also just directly search using the name of the song or the artist.
The video's title and multiple "Download MP3" buttons will appear.
Select your preferred download button and save the YouTube music.
You can explore the option of YouTube music downloads with YouTubeMP3, which is known for its user-friendly interface and streamlined process.
👍 Helpful Article: You can stream and watch YouTube without ads using more than five easy ways. Check out the Techjury article How to Watch Youtube Without Ads to find out.
BigConverter
BigConverter is an online audio converter that converts videos to MP3 format, offering many options for extracting audio from videos.
To download music from YouTube using BigConverter, follow these simple steps:
Locate the desired video on YouTube and copy the video link from the address bar.
Go to the BigConverter website.
Paste the URL into the designated search box.
Click the "Search" button to initiate the download process, converting the YouTube music video into MP3 format.
With BigConverter, you can convert videos to MP3 and enjoy them on various devices.
Many Mac users find it convenient and reliable to download music from various sources, including YouTube. This process allows them to access their favorite songs offline and enjoy their music library without an internet connection.
Mac users can easily curate their music collections and personalize their listening experience by exploring methods.
👍 Helpful Article: There are a lot of interesting facts about Youtube being the largest video-streaming site in the world. Try giving these Techjury articles a read:
On Your Mac
If you want to obtain high-quality music from YouTube, using a lossless YouTube music downloader for Mac is vital. You can utilize some helpful tools specifically designed for Mac.
One of the popular options is Cisdem Video Converter — it ensures you get high-quality audio files from YouTube without any compromises.
Cisdem Video Converter
Cisdem Video Converter is a paid toolkit that offers a range of features all in one package, including the following:
Downloading
Converting
Ripping
Editing videos
With it, you can convert your chosen videos to audio formats and enjoy the music without video playback.
This software works for music enthusiasts who wish to download music videos from various streaming platforms.
Here's how you can download music from YouTube on your Mac:
Download and launch Cisdem Video Converter on your Mac.


Copy the YouTube music video link.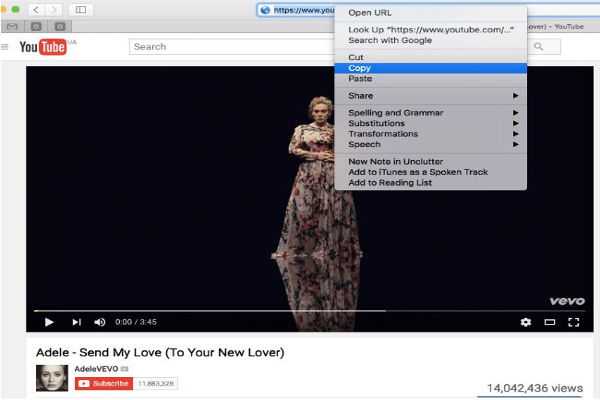 Paste the link to the URL bar at the bottom.
Click the download icon to add the resource to the download list.
Repeat steps 2 and 3 to add numerous YouTube music video links for bulk processing.
Cisdem Video Converter for Mac includes a built-in video player, allowing you to watch the music files within the app. Simply double-click on the downloaded video thumbnails.
✅ Pro Tip:
You can also convert the downloaded YouTube songs to formats compatible with your iPhone and iPad using Cisdem Video Converter.
If you're looking for ways to download music from YouTube on your Mac for free, here's one you can use:
Loader.to
Loader.to is a platform that allows users to fetch clips from various platforms such as YouTube, Facebook, Twitter, etc.
Regarding YouTube music playlists, Loader.to offers the convenience of downloading up to 20 videos simultaneously. You can quickly save multiple music videos from your playlist without downloading them individually.
Moreover, Loader.to provides additional flexibility by allowing you to customize the start and end points of the playlist. It enables you to select specific portions, making it perfect for grabbing only the parts of the songs you want.
With Loader.to's capabilities, music lovers can efficiently download and enjoy their preferred music content hassle-free.
To start, follow these steps:
Go to the Loader.to website in your web browser.


Copy the website URL of the YouTube music video you want to download.
Paste the link into the provided space on the platform.
Choose the desired output, such as MP3.


Analyze the URL by clicking the blue "Download" button.
Following these steps lets you download YouTube music on your Mac using Loader.to.
On Your Mobile Device
Most people prefer listening to music on mobile devices due to their convenience and portability.
With the abundance of music on YouTube, downloading music directly to your phone becomes a logical choice. Doing so lets you enjoy your favorite tunes during flights or in areas with limited connectivity.
IOS Device
On iOS devices, directly downloading music videos from YouTube as audio files is not natively supported.
While that's the case, various music apps allow downloading YouTube content as audio files on iPhones.
Here's a simple guide to downloading music from YouTube to your iPhone:
Syncios
Syncios lets you download videos and music from over a hundred websites directly to your mobile device.
One of its key features is the ability to customize the quality of your conversions based on your preferences.
This ensures you obtain the desired audio quality and preferred file size when downloading music from YouTube.
To download YouTube music on your iPhone, follow these steps:
Download and install Syncios, then launch the application to access its main interface.
Select the Video Downloader option from the toolbar.
Paste the YouTube video link into the designated input box.
Customize your download settings by choosing the desired quality, save path, and conversion quality.
Once you've selected it, click "Start Download" to initiate the process.
You can download YouTube music on your iOS devices by following these steps.
Android Device
Downloading and converting YouTube music videos into MP3 format on your Android device can be accomplished with apps.
Rather than relying on costly third-party software and applications, you can explore numerous online options that provide this functionality.
However, if you prefer a more convenient experience, opt for an Android app that simplifies the process.
One such app you can utilize is mentioned below:
YouMP34
YouMP34 is an application providing a simple solution to download YouTube music in MP3 format.
This Android app allows users to download YouTube videos/music and convert them into high-quality MP3 files.
To download music to your Android phone using the YouMP34 app, follow these steps:
Utilize the official YouTube API within the YouMP34 app to initiate your search for the desired video.


Once you've found the video you wish to download, tap on it and start downloading.


Enjoy your downloaded video in MP3 format.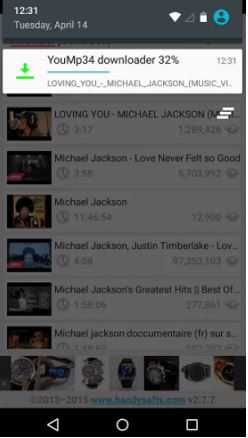 With these tools, accessing and enjoying YouTube music has never been easier.
🎉 Fun Fact:
The most downloaded song from YouTube was "Thinking Out Loud" by Ed Sheeran, followed by "Look What You Made Me Do" by Taylor Swift, and "Despacito" by Luis Fonsi.
Legalities Surrounding Downloading Music From YouTube
When it comes to the legalities of downloading music from YouTube, it is essential to consider copyright laws.
Downloading music online without proper authorization may infringe upon the rights of the content creators.
However, some artists and labels release their music under Creative Commons licenses, allowing free downloads.
Verifying the copyright status and permissions of the music you intend to download is crucial to avoid legal issues.
✅ Pro Tip:
Always ensure you have the rights and permissions before downloading music from YouTube. Unauthorized downloading and distribution of copyrighted material may lead to legal consequences.
Summing It Up
While YouTube is a streaming platform, downloading music is possible on Windows desktop, Mac, iOS, and Android devices.
You can enjoy your favorite songs offline by following the guides in this article. However, it's important to be mindful of the legalities surrounding music downloads.
Ensure that you have the necessary permission or rights to avoid legal issues.
FAQs.
---
Can the downloaded music be transferred from YouTube to a portable music player?
Once you have downloaded the music, you can transfer it to your music player using compatible software.
Can you use downloaded music from YouTube for commercial purposes?
No. Using downloaded music from YouTube for commercial purposes without the proper licensing or permissions is generally not allowed.
Are there any time restrictions on downloaded music from YouTube?
No. No time restrictions exist on how long you can keep the downloaded files.
Leave your comment
Your email address will not be published.
You may also be interested in.