-> Published on: 03-05-2023

-> Benefited Readers - 20 and Counting
Helpful Ways To How to Find Someone on Instagram Without Their Username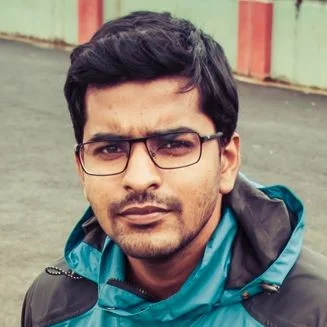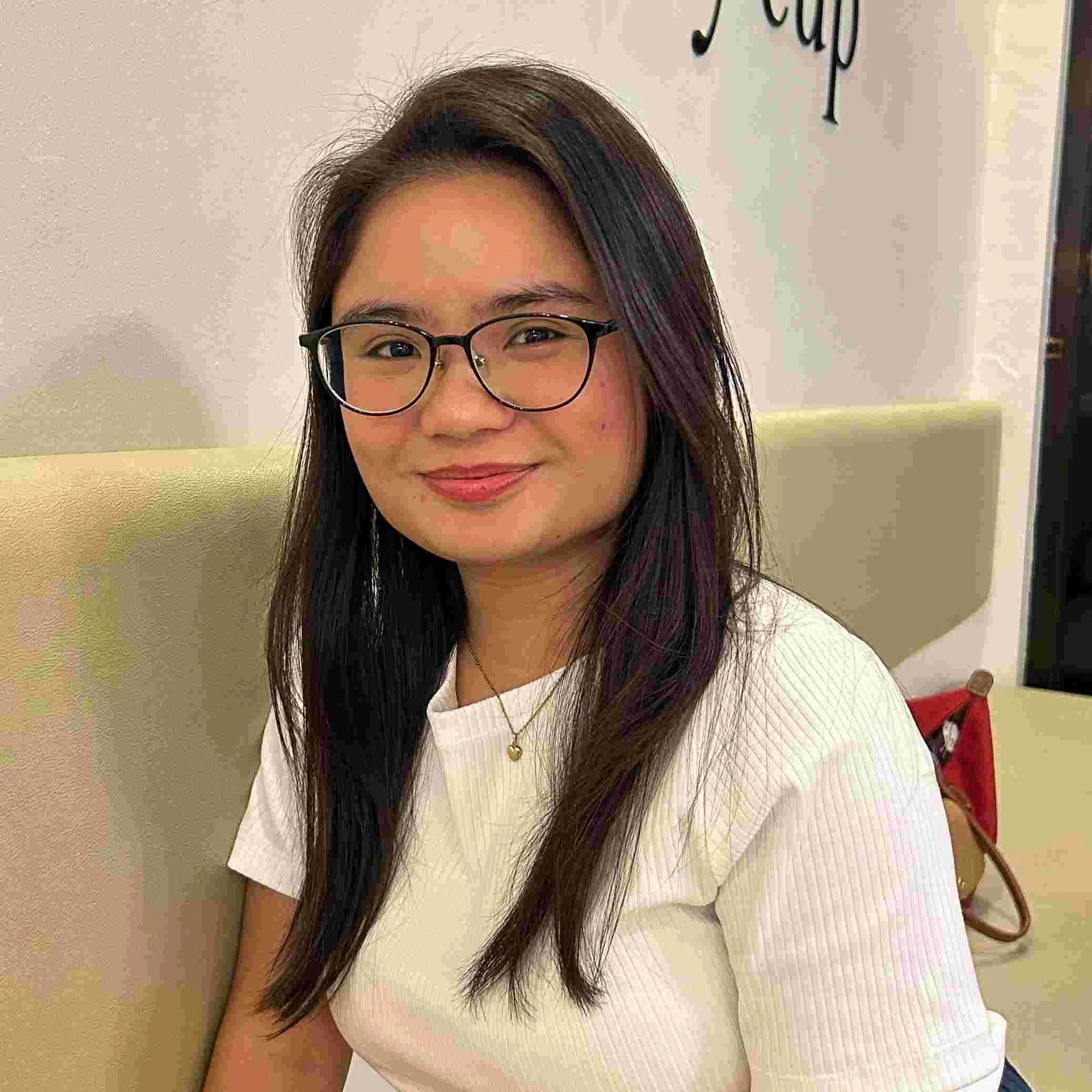 Lorie is an English Language and Literature graduate passionate about writing, research, and learnin... | See full bio
Instagram is the 4th most-used social media platform worldwide, with 2 billion active users. These users upload around 95 million posts daily. That includes photos, reels, and stories.
That makes the platform an ideal place to find someone, whether to discover more information about someone you just or are about to meet. There could be many reasons, just like there are many ways to find someone on Instagram.
This article will help you find the person you're looking for on Instagram using different methods.
Key Takeaways
Instagram boasts 2 billion active users, making it the 4th most-used social media platform worldwide.
The easiest way to find someone is by searching for their username. Verified users, like celebrities, have a blue check beside their usernames.
You can search for someone by their first and last names. People search engines like Intelius can also provide information.
Established reverse phone lookup services like TruthFinder can help find someone's Instagram account using their phone number.
If someone is on other social media platforms, such as Facebook, Twitter, or TikTok, their Instagram username might be linked or publicly displayed there.
Third-party websites like Spokeo allow reverse email searches to find Instagram accounts associated with an email address.
Reverse image search tools like Social Catfish enable you to find someone's Instagram account using a photo of them.
Finding A Person On Instagram Using Their Username
The easiest way to find a person on Instagram is by using their username. Here are the steps:
1. Go to your Instagram profile. Click the magnifying glass at the bottom of the screen.
2. Type in the username of the person you want to find.
Ensure that you reach out to the right person because many usernames are similar. If you are looking for a celebrity, they usually have a blue check beside their username indicating they are verified.
How You Can Find Someone Without a Username
Sometimes, people don't know the Instagram username of the person they are looking for. If that's the case, it's not the end of the world. You can still find them using their first and last names and use that as the search keyword using the previous method.
You could also use a creditable people's search engine like Intelius. On its website, you'll find a public records search tool to give you information on a person's social media profiles.

To use Intelius, follow these steps:
1. Go to the website.
2. Type in the first and last name of the person you want to find. You can include the city and state where they live if you know it. Doing so will help narrow down the results for accuracy.
3. It will ask a few more questions about places where the person has lived, which you might know, among others.
4. After you have chosen the right name from a list of persons with the same name, it will thoroughly search for other data about them. That includes the person's social media profiles.
5. It will then prompt you to save your results. You need to provide your first and last name and email address.
📝 Note: Intelius is a paid service, so you must choose the right plan before it sends the report to your email. The fees range from $0.95 for a 6-day trial to monthly or bi-monthly plans from almost $25 to $42.25.
Finding Someone Using a Phone Number
If you don't know the person's Instagram username or real name, is there still a way to find them? There surely is, and all you will need is their phone number.
You can avail of an established reverse phone lookup service like TruthFinder. It is a trusted people search website with one of the best reverse phone lookup tools.
✅ Pro Tip: It won't hurt to learn more about a service before committing to them. So check out Techjury's helpful articles about TruthFinder:
Here are the steps to use Truthfinder:
1. Go to the reverse phone number lookup of Truthfinder.com. Type the data in the corresponding boxes:
2. Wait for the website to generate results. Once it does, the results come with a word of caution. Select "Confirm" before the site shows you the data.
3. Wait as it looks up the data you need.
4. Click on the "verification required" prompt. The website will ask you to save the results by providing your first name, last name, and email address.
5. It will show the prompt below, which lists the potential data they can give you about the person.
6. Click "Agree and Continue." Wait for the page to load.
📝 Note: You can access the full report by paying a fee of $4.99 monthly. It comes with unlimited searches in TruthFinder during your monthly subscription's duration.
📝 Note: To manage your expectations, remember that TruthFinder has an opt-out option. If you don't find the person you're looking for, they might have deleted their information from the website.
Using Other Social Media Platforms
Another common way of searching for a person's Instagram account is through their other social media profiles. You can find their Instagram account if they are also on Facebook, Twitter, or TikTok.
Finding their Instagram username using this method can be easy. They might have their Instagram account linked to their Facebook account since both platforms are from Meta.
Moreover, some people use the same username or email address for their Instagram and Facebook profiles.
On Facebook
Some people will include their Instagram username when you land on their Facebook profiles or pages. For example:
Clicking on this person's Instagram username will lead you to their Instagram profile.
📝 Note: Some people have their Instagram usernames displayed. However, they can choose to make this information private or public. If they go for the former, only people who are friends with them on Facebook might see their Instagram username displayed.
On Twitter
Just like on Facebook, many Twitter users display their Instagram usernames publicly. For example:
It's essential you know the person's Twitter username. Otherwise, you might also need help finding them on Twitter.
On Tiktok
It could be easy to find someone on Instagram using their TikTok profile. Here are the steps.
Go to the Tiktok app. Make sure you are on the Home page. If not, click on it at the bottom left side of the screen.
Then click the Search button on the top right side of the screen.
If you know the person's username on TikTok, type it in the search box. You can find their Instagram profile there if they placed it there and if they've set their profile to public.
4. Clicking the Instagram icon will direct you to the person'sInstagram account:
📝 Note: If the person you're looking for has their Tiktok profile set to private, you might not find their Instagram account posted there. For example:

Their Instagram link might appear if you've already connected with the person on TikTok.
Finding Someone Using Their Email
There are times when the only information you have is an email address. Like reverse phone lookups, finding someone's Instagram with just their email is still possible.
✅ Pro Tip: Still don't know their email address? Techjury's got you with this helpful article:
However, unlike usernames, you cannot use someone's email address and type it in the search tool of your Instagram app. Instead, you must use third-party websites.
People search website Spokeo allows you to do a reverse email search. Here are the steps:
1. Visit Spokeo.com and search by email.
2. Spokeo will find the relevant information in their database. Wait patiently as it does so.
3. After a few minutes, the website will allow you to unlock a full report on the person you seek.
⚠️ Warning: To view the full report, you must pay a $0.95 one-time fee. This fee comes with a free 7-day trial. I suggest paying for unlimited searches within this period since it's almost a giveaway. Just remember to cancel before Spokeo starts charging you beyond the seven days.
Finding Someone Using An Image
In some cases, you don't have any information about the person except a picture of them. Well, don't delete that photo just yet. You can still use it to conduct a reverse image search.
Just like how you can do a reverse image search on Twitter, you can also find someone's Instagram account using reverse image search websites such as Social Catfish. It is another reputable people search engine that scans over 200 billion records.
1. Go to the Social Catfish website and click the "Reverse Image Search" button. The page will look like this:
2. Click the white box to upload your image from your PC or mobile phone.
3. Wait a few minutes as the website searches billions of records.
4. It will then make possible matches for you.
📝 Note: If you decide to see the full report, you can pay the fee of $5.99 for three days. Afterward, they will charge you $26.99 monthly.
Final Thoughts
With these comprehensive steps to guide you, you can find that person quickly on Instagram. Plus, you'll also discover more information about them.
Technology has given us many ways to find people: from emailing to depending on social media to availing of the best people search websites. With this guide, finding any person can be as easy as pie.
FAQs.
---
Can I use Google Mail to search for someone's Instagram using their email address?
Yes, it is possible to type in a person's email address on Google Mail and get as much data about them as possible. They might be helpful later when you search for another person's Instagram account.
Is there another website I can use to find someone's Instagram account?
BeenVerified is another people search website that allows you to input a person's first and last name, phone number, email address, and home/work address to find information about them, including their social media accounts.
Are there any free tools I can use online to do my search?
Yes, there are free tools online, such as free reverse phone lookup and reverse image search tools. Websites such as TinEye and ImgReverse are also free reverse image search tools you can use.
Leave your comment
Your email address will not be published.
You may also be interested in.