-> Published on: 21-04-2023

-> Benefited Readers - 25 and Counting
5 Methods on How to Find Someone on Skype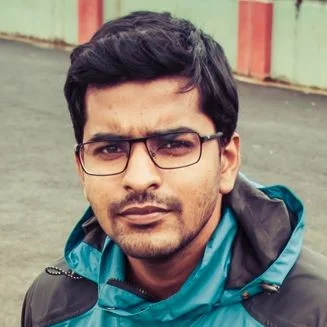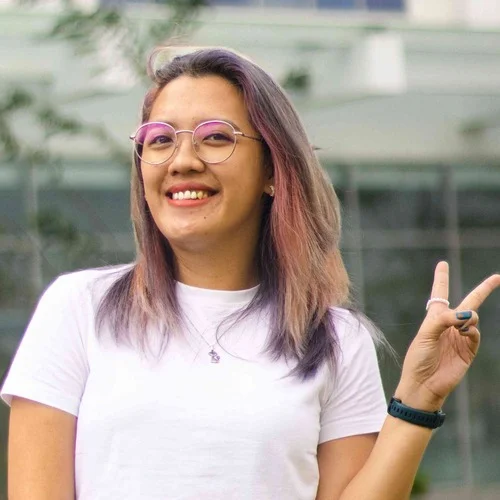 Girlie Defensor
Joined June 2023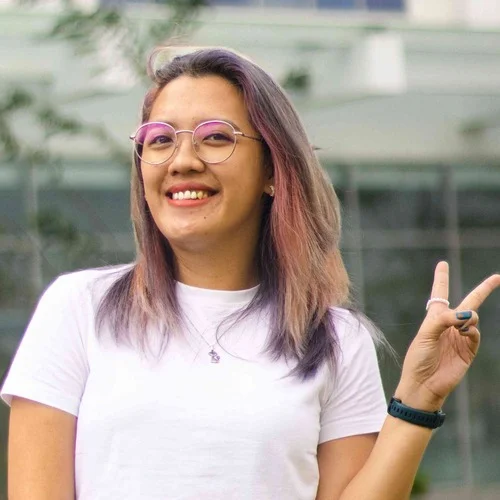 Girlie is an accomplished writer with an interest in technology and literature. With years of experi... | See full bio
Skype is an instant messaging or VoIP caller platform allowing users to connect with friends, family, and workmates. It lets you send messages, engage in video calls, and perform group conferencing.
Perhaps there's someone you just met, and you're looking for a way to message them on Skype. With an estimated 2.1 billion users, finding that person on the platform can be daunting, but it's not as tiresome as you think.
This article will guide you through the different ways to find someone on Skype.
How to Search for Someone on Skype
Searching for someone on Skype is easy if you know their correct details. However, for those with limited information in hand, there are other ways to search for people on Skype.
Skype can give you access to anyone anywhere around the globe.
The following are different ways to find someone on Skype:
Default Skype Options
If you want to contact someone without using a phone number, Skype is a good option. Skype has 40 million global users every month, so the person you're contacting probably has an account.
Using Skype's default search options requires downloading and installing the app on your computer or mobile phone. After that, just follow these steps:
Step 1: Open Skype. Sign in or get an account.
Step 2: Click on the search bar below your profile photo. Inside it, there should be a magnifying glass and 'People, Group, Messages.'
Step 3: Click on the 'People' tab to filter your search options only to search people and individual profiles.
Step 4: Type the target person's name, and scroll down below the results.
Step 5: Send them a message. You can also add them to your contact list.
Skype's search options are limited to only finding people through names, emails, phone numbers, and Skype IDs. The app cannot find real accounts of people using fake names. You'd need reliable People Search Sites for that.
Using a Skype Name
If you only know a person's Skype ID but not their name, this option is for you.
BeenVerified is a legitimate and safe application that finds people by scouring platforms like Skype, social media, and other databases. This method helps determine if the person's Skype name is their actual name or someone else's. It can also verify if they opted out of Skype's search options.
Here's how to use the website:
Step 1: Go to BeenVerified
Step 2: Look for 'Search Tools.' Click on the 'Username Search.'
Step 3: On the search bar, type the person's Skype username.
Step 4: Subscribe to a payment plan, and enter your email.
Step 5: Wait for the search results.
Reverse Phone Number Lookup
Sometimes, phone numbers are the only way to connect with someone. However, you can't conduct a Skype search using only that information. That's because Skype allows users to remove phone numbers from their profiles, making it difficult to find users through phone numbers.
In this case, a reverse phone number lookup tool like TruthFinder is your best option.
Step 1: Go to TruthFinder.
Step 2: Click the Reverse Phone Lookup tab.
Step 3: Type the target's phone number, and click 'Search.'
Step 4: Hit the 'Confirm' button to initiate the search.
Step 5: Wait for the search results.
Step 6: Subscribe to a membership plan to get the full report.
TruthFinder doesn't offer a free trial plan. However, it does have a 5-day Trial period for just $1. After that, you can continue the subscription with a different plan.
Truthfinder also offers a solo reverse phone number lookup feature for $4.99 monthly. This will help you look for people and businesses via landline or cell phone numbers.
Note that the usual reverse phone lookup tool isn't free; if it is, you'd only be getting limited features.
Reverse Image Lookup
If a profile picture is all you have, a Reverse Image Lookup tool is perfect for you.
Reverse image searching uses a person's photo to determine their name, email, social media, and online accounts. It can also retrieve that person's professional, educational, and medical records.
The most reliable platform for this task is Social Catfish. It can do reverse image searches on any profile photo, even with a low resolution. Most of its users leverage it to do scammer picture searches.
Step 1: Go to Social Catfish.
Step 2: Click the Image tab and 'Browse and upload the image here'. Hit 'Search'.
Step 3: Wait for the results. Read the message prompt, and click 'Yes, I understand' to proceed.
Step 4: Choose a payment method to get your results.
Prices for Social Catfish depend on what services you want. An unlimited social search plan costs $5.73 for five days or $27.48 monthly. Unlimited image searches cost $5.99 for five days or $26.99 monthly. Finally, one in-depth report about a person's life is worth $297.
Social Catfish is a great platform to confirm someone's identity, including yours. So, if you want to remove yourself from the platform's scope, you may submit an opt-out form to preserve your privacy.
Using Search Engines or Web Browsers
If paid services aren't an option, search engines like Google might find the person you're looking for.
Search engines are powerful platforms. Besides searching for queries, products, and general knowledge, they also provide links and results from free information on the internet.
All you need to do is type a person's name, email address, or username on the browser and sift through the results.
Remember that some people opt out of the Skype Search Directory. They do this to protect their online privacy from cybercriminals, to be mindful of their digital footprint, or to stay anonymous and untraceable online.
Bottom Line
Finding and looking for someone on Skype takes time and effort. Regardless, the results can be rewarding.
However, if the person you seek is more elusive than you initially thought, you can use third-party applications to enhance your search.
Remember to be careful when searching random contacts on Skype. Only interact with people you know or are acquainted with to communicate. The Internet is vast. There's no telling who you'll bump into.
FAQs.
---
How to search for people on Skype for Business?
Go to the Skype search bar and type the name, email, or username of the person or business you're looking for. Click on the name or business name you want to contact and message them.
Can you find people on Skype with their email IDs?
Yes. However, some profiles or accounts may disable this option.
How can I find friends on Skype?
You can type your friend's name on the Skype search bar or ask them for their Skype username to confirm their identity before adding them on Skype.
How do I find my Skype ID on Skype?
Go to Skype and click on your profile photo and go to your Skype profile. Under Profile, your Skype ID should be beside your Skype Name with a "live:"
Leave your comment
Your email address will not be published.
You may also be interested in.