-> Published on: 30-05-2023







-> Benefited Readers - 65 and Counting
How To Find Someone On Snapchat? [7 Proven Methods]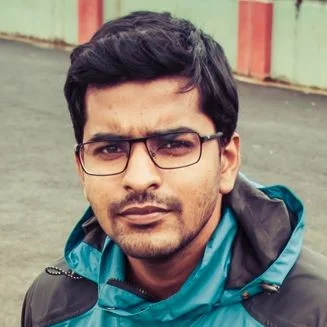 Florence is a dedicated wordsmith on a mission to make technology-related topics easy-to-understand.... | See full bio
People can't get enough of Snapchat. Since 2011, it's come a long way from letting users make use of their cool filters and easy user interface. 95% of users even report that Snapchat makes them happy.
However, the app is not just about harmless fun. Snapchat is also filled with scammers, cheaters, and catfishers who are experts at hiding.
The app's 375 million daily active users make finding specific accounts sound tricky. Luckily, this article discusses tips and tricks to find a specific Snapchat account.
Key Takeaways
Snapchat has evolved from being a fun app with filters and a user-friendly interface to a platform with 375 million daily active users.
Snapchat offers tools like the search bar, sync with phone contacts, and Quick Add through mutual friends to find and add people quickly within the app.
Use third-party services like BeenVerified, TruthFinder, Intelius, Social Catfish, and PeopleLooker to conduct background checks and find information on individuals, including their Snapchat accounts.
Be specific in searches to enhance the chances of finding a Snapchat account. Adding additional information, like a job title or address, can improve search results.
Looking For Someone On Snapchat
With millions of existing Snapchat accounts, knowing how to locate a specific profile is essential. Below are seven methods you can use to find people on Snapchat.
Depending on your budget, there are paid and even free methods to find someone's social media account, specifically a Snapchat account.
Let's explore each one in more detail.
Method 1: Use In-App Features
Snapchat has built-in features that make your search easier. Check out some that you can explore:
The app's search bar lets you find people quickly. You can search using their name, username, or email.
Here's all you need to do:
Open the Snapchat app. Tap the magnifying glass icon.
Enter the username and tap on the profile if it appears.
Click "Add" to add them as a friend.
You can find old friends on Snapchat using the phone numbers saved on your device. Follow the steps below to sync your contact list:
Open Snapchat and tap your profile icon.
Tap Add Friends and select All Contacts. A pop-up will appear.
Click Continue to allow Snapchat to scan your phone contacts.
Look for the Friends on Snapchat section to see who's on the app.
Tap the Add button.
Besides using their username or phone number, you can find people on Snapchat through mutual friends.
Here's how you can do it:
Tap your profile icon in the Snapchat app.
Go to Add Friends.
You'll see the Quick Add section with a list of people you might know.
Tap Add next to their name to add them as friends.
If you can't find the Snapchat account using the in-app features, there are other ways to search outside the app. Keep reading.
Method 2: Find Someone On Snapchat Without A Username
People search sites are great tools to find someone despite having limited information about them. These handy tools can help you perform a background check on almost anyone.
If you do not have the target person's username, a safe and legitimate background check service like BeenVerified can locate someone's Snapchat account for you.
Over 1 million people use it to access public records online. Using someone's name, here's how to use BeenVerified:
1. Go to BeenVerified.
2. Enter the person's name and hit Search.
3. You can input their city and age for more accurate results if you know their city and age.
4. Type your email address to receive the results.
5. Review the results to see if a Snapchat account is associated with the person.
BeenVerified is a paid service. It offers monthly and 3-month plans ranging from $17.48 to $26.89.
Method 3: Search Using A Phone Number
If you have the target person's phone number, you can use that to get a hold of their Snapchat account. You can also use this trick to know who's behind the spam calls you're getting.
To find out if the number's owner has a Snapchat account, you can use Truthfinder.
This people search tool conducts background checks using public records, social media data, and deep web searches. Here's how to use TruthFinder:
Go to TruthFinder.
Click the Reverse Phone Lookup tab.
Enter the phone number and click Search.
Wait for the results and scroll down to the Personal Details section.
Check if the report includes the person's social profiles, including Snapchat.
TruthFinder starts at $4.99/month for unlimited phone searches. It does not have free trials. However, it offers a 5-day special service for only $1.
Other than TruthFinder, there are affordable reverse phone lookup services that you can get if you're on a budget.
Method 4: Use An Email Address To Locate A Snapchat Account
Intelius can help you search for someone with an email address. This data broker site lets you access a person's contact information, criminal records, work history, and more.
To look for anyone using their email, follow these steps:
Create an account on the Intellius website.
Log in and select the Search by Email option from the dashboard.
Enter the email address and search.
Check the report for any Snapchat account on the report.
Other than email addresses, Intelius also lets you find anyone using their name, phone number, or home address.
Method 5: Try Doing A Reverse Image Search
You can find someone's Snapchat account using their photo. Reverse image search allows you to find possible image sources by uploading images and seeing similar photos. This method is handy when you don't have their name, email, or phone number.
Using reverse image searches can help you find out someone's name and social media using only photos.
Free and paid tools are available for reverse image searches. If you prefer a free option, here are the steps you can follow:
Using Google Images, TinEye, or Bing (Free)
Go to Google Lens, TinEye, or Bing Visual Search.
Upload a photo or enter the image's URL.
Results will show similar images found online.
Look for social media profiles, including Snapchat.
Note: A free reverse image search may not work if their social media accounts are private or the photo isn't public.
On the other hand, Social Catfish is a solid paid backup. This third-party tool searches social media platforms using images. Users love that it scans billions of databases and has educational resources on catfishing.
Using Social Catfish (Paid)
Here's how to use it:
Go to SocialCatfish.
Select Image in the search box.
Upload the image (max size 10MB).
Wait for 1-2 minutes.
View possible matches and their social profiles.
Social Catfish charges $5.99 for five days of unlimited image searches, after which a monthly fee applies.
Method 6: Scour Through Other Social Media Profiles
You can also look into their other social media accounts to find their Snapchat account. Head to their Facebook profile and start the search, or you can also explore Instagram profiles.
Here's how to use a social media account to locate a Snapchat profile:
Go to the person's social media profile (Instagram, Facebook, etc.).
Check their bio or posts for links or mentions of their Snapchat account.
If there are none, use the search bar on the platform and look for their Snapchat username.
Contact them to get their Snapchat username if you need help finding it.
If this method is unsuccessful, try PeopleLooker. It is a background check service that looks into social media platforms.
Using Peoplelooker to Find a Snapchat Account
Go to the PeopleLooker.
Enter the person's name (or any relevant information you have).
The site will search public records for information. If available, it includes social media like Snapchat account.
Searches are confidential, and you can begin with a 7-day trial. For continued use of PeopleLooker, you can also pick between a monthly or 3-month plan for $18.28/month.
🎉 Fun Fact: Some people want to find others on all social media sites but don't have the time to go through all sites individually.
Many of these background search services can offer a comprehensive sweep of all social media sites to give you a definitive list of sites a person can be in.
Method 7: Utilize Google Search
If the other techniques fail, you can head to Google, the search engine of choice for businesses and individuals.
Google has its tutorial on how to find people. Here are the simplified steps:
Go to Google.com.
Search for the person's name + "Snapchat" (e.g., "John Smith Snapchat").
Look through the results for any mentions of their Snapchat username.
Despite having unique usernames, Google can't always find a Snapchat account. Be specific to improve your search. Try adding a job title, address, and more.

👍 Helpful Articles: Make the most of Snapchat by diving into some of our articles.
Bottom Line
There are multiple ways to look for people on Snapchat. The app's search bar, mutual friends, and syncing of phone contacts make it easy and quick to find friends.
For those without a username, try using third-party lookup services like BeenVerified, TruthFinder, PeopleLooker, Intelius, and Social Catfish. If you're still stuck, a specific Google search can help.
FAQs.
---
Can strangers see your real name on Snapchat?
No. Strangers can only see your real name on Snapchat if you add them as friends or choose to make it publicly available.
Can someone tell if you remove them from your Snapchat friend list?
Notifications will not be sent once you remove someone from your friend list. However, they might figure it out on their own. When you "unfriend" someone on Snapchat, they can no longer view your content or chat with you.
How to report a fake Snapchat account?
To report a fake account on Snapchat, open the chat screen, press name, tap Manage Friendship, and select Report.
Leave your comment
Your email address will not be published.
You may also be interested in.