-> Published on: 01-05-2023

-> Benefited Readers - 79 and Counting
How to Find Someone on Tinder? [9 Easy Methods]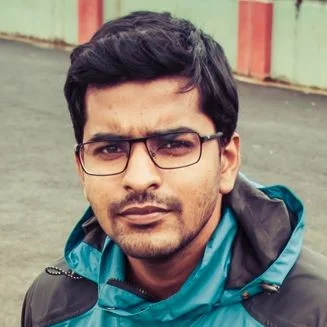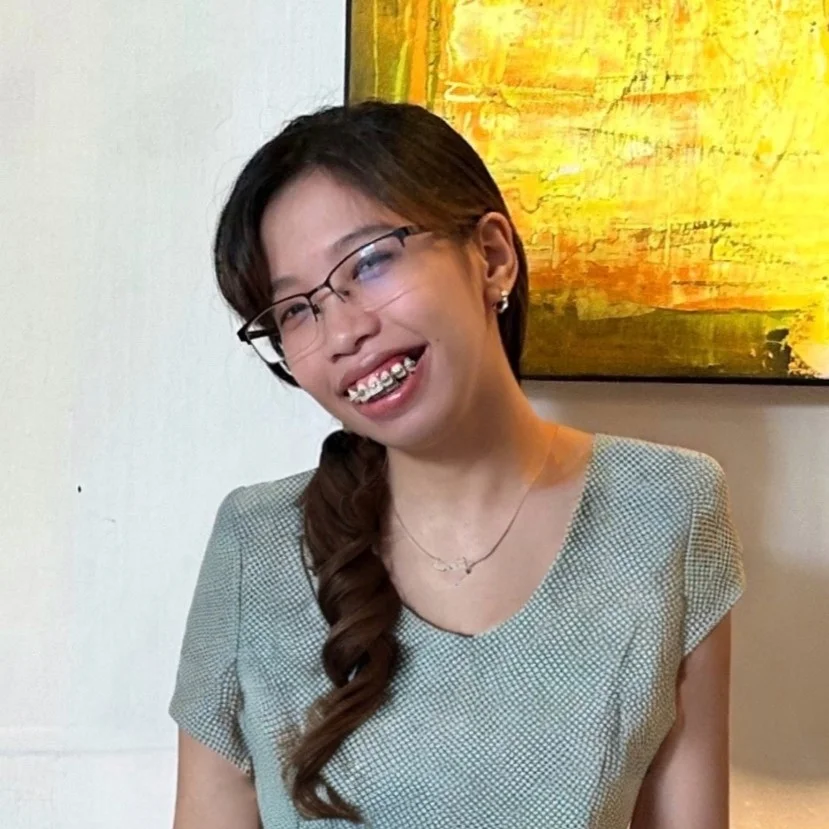 April is a proficient content writer with a knack for research and communication. With a keen eye fo... | See full bio
In this digital age, even dating has gone online, a study reports 3 in 10 US adults use a dating app. Meanwhile, Tinder is the most downloaded dating app worldwide, according to a 2021 survey.
Sometimes, people carry out this investigation when they suspect their partner is on dating sites. Other times, they want to know whether their ex-lover is back on the dating scene. No matter the reason, searching for someone on Tinder can be challenging.
Moreover, there's no direct way of finding someone on Tinder. But lucky you, multiple workarounds exist. Continue reading to find out.
9 Ways to Search for Someone on Tinder
In 2021, Tinder tallied 6.44 million app downloads, making it the top dating site. But don't be discouraged by that number. In those millions of people on Tinder, there is still a way for you to find a specific person on the app.
We've listed some ways to work around the Tinder app's lack of a profile search feature. Below are simple methods to search for a specific person on Tinder:
Method 1: Finding Someone on Tinder by Username
Searching for someone directly from Tinder by username might seem impossible at first.
However, if you know their username, you can add it to a Tinder URL on your web browser. It should look like this:
tinder.com/@username
✅ Pro Tip:
If you don't know their Tinder username, try your luck on their known usernames from other social media sites. Reusing usernames for one or two social media accounts is common, so this is worth the shot.
Method 2: Finding Someone on Tinder Without a Username
No Tinder username? No problem. You can use a credible people search tool to look for someone on Tinder.
Try BeenVerified. It's a people search tool that comprehensively scans massive nationwide background reports. Since personal information is required when signing up for Tinder, BeenVerified can also access that information.
Here's how to use BeenVerified:
Go to beenverified.com.
Enter their first and last name. Hit Search.
Look for any related profile on Tinder from the reports.
Method 3: Finding Someone on Tinder by Email Address
If you know the person's email, you can use that to perform a reverse email search. One of the best in that area is PeopleLooker.
It is an information-gathering platform based in New York that grants you access to a wide range of reports with just an email address.
Follow the steps below to find someone on Tinder using PeopleLooker:
Go to peoplelooker.com.
Click on Email Search, enter the email, and hit Search.
Find the Tinder profile on the collected reports.
📝 Note:
PeopleLooker.com offers a 7-day trial for only $1. After that, its monthly subscription typically costs $18.28 to $22.86.
Method 4: Finding Someone on Tinder by Image
What if you don't have any traceable information about the person but only have their picture? There is still a way, and it's called a reverse image search.
SocialCatfish is the perfect data broker site for finding someone on Tinder using only their photo.
Follow these steps to find someone on Tinder using only their picture:
Go to socialcatfish.com.
On the search box, click on Image.
Upload the image file and hit Search.
Look for the Tinder profile on the list of matches.
✅ Pro Tip:
You can get complete results and unlimited image searching in SocialCatfish for 5 days for only $5.99.
If there's no luck in Social Catfish, try TinEye or Google image search. However, as free alternatives, their results might not be as accurate.
Method 5: Finding Someone on Tinder by Social Media
People spend 2 hours and 31 minutes daily on social media nowadays. The number of social media users is also steadily increasing year by year. That's why you can use a person's social media account to find them on Tinder.
TruthFinder can help you with this process. First, it needs you to provide the person's phone number or email address. It will use that information to search for the person's social media account, including their Tinder profile.
Here's how to use TruthFinder:
Go to truthfinder.com.
Choose between reverse phone look-up, name, or email address.
Check the Tinder profile and their accounts from other social media sites.
TruthFinder's Reverse Email Lookup costs $29.73 per month. However, you can also try free reverse email search tools like ThatsThem.
👍 Helpful Articles:
Techjury has looked into TruthFinder and found it's a unique and reliable background check website. But remember that its reverse email lookup feature will cost you $29.73 per month.
If you want a free alternative, ThatsThem has a reverse email search tool. However, manage your expectations, as free services might barely scratch the surface of what you need to find out.
Method 6: Finding Someone on Tinder by Phone Number
This time, try the fool-proof reverse phone lookup method. There are several reputable reverse phone number lookup services, and Intelius is one of them.
🔒 Security Note:
Intelius uses a 256-bit encrypted connection, so rest assured your search remains anonymous and confidential.
Here's how to use Intelius to find someone on Tinder:
Go to intelius.com.
Click on Reverse Phone Look Up at the tabs at the top of the page.
Enter their phone number and wait for the results.
Purchase a membership plan to review the reports.
Find the Tinder profile from the Intelius reports.
📝 Note:
As one of the leading data broker firms, Intelius is a paid service. But there are still free reverse phone lookup services throughout the internet. If you proceed with that, manage your expectations, as its results can be minimal only.
Method 7: Using Tinder's Search Option
Tinder has a search option for people you've already matched with (in case you forgot you've matched with them). You can utilize this feature to find someone on the app.
Here's how to use it on mobile:
Tap on the messages icon. This shows your recent matches and chats.
Click the search bar at the top
Input the name. Select the magnifying glass icon to begin the search.
Scan the results for the match that you're searching for.
Another way is changing the discovery preferences. Doing this will narrow your matching options to get to the person you're looking for. To change it on the mobile app, follow these steps:
Tap the person icon, then tap the gear icon (Settings) on the top right.
Scroll down to see the discovery preferences options.
Change the maximum distance, age range, and sexual preference.
📝 Note: Keep in mind that this method may take a lot of swiping sessions to get the results that you're looking for.
You can also pay for the Tinder Passport from Tinder Plus or Gold. This allows you to change your location settings if you're looking for someone from a different city.
Method 8: Using Google Search
In case you don't have a Tinder account, you can search for people through Google Search.
Start by entering site:tinder.com, then the name or username of the person you're looking for. This should filter the results to information solely from Tinder.
It should look like this:
Method 9: Creating A Profile On The Tinder App
If none of the methods above work, you might want to create a Tinder profile. Follow these steps to create an account on the Tinder app.
Download and install the Tinder app on your phone.
Tap Create Account.
Enter either your phone number or email and verify.
Another option is to log in through an existing Google, Apple, or Facebook account.
Set up your profile.
Allow all necessary permissions for the Tinder mobile app.
✅ Pro Tip:
Alter your discovery preferences to help narrow down your selection. Doing so lets you easily find the person you are looking for on Tinder.
Bottom Line
Searching for people on Tinder requires a lot of diligence since the app was meant for "randomness" within a range of preferences. Moreover, the internet is vast, but helpful tools can assist you in finding your way through it.
Lastly, as more people use apps to form relationships, always exercise caution to avoid running into people with malicious intent, like scammers or fraudsters.
FAQs.
---
How to find someone on Tinder through Instagram?
There's no direct way, but you can try doing a reverse image search using their Instagram photos. Another option is using their Instagram username to search for a Tinder account or through Google by entering site:tinder.com to filter results.
How to find someone you unmatched with on Tinder?
If you have already unmatched someone, Tinder assumes you don't like them and will never show them again. The only way to get back to them is to delete your account and recreate it to redo previous matches.
Does Tinder show inactive profiles?
Yes, but they'll show you the recently active ones first. You'll start seeing profiles of people who aren't super active on the app if they've run out of profiles to present.
Does the Tinder profile stay active after deleting the app?
Yes, Tinder will keep your account until you delete it through the settings.
Leave your comment
Your email address will not be published.
You may also be interested in.