How To Find Someone's Birthday Through 5 Easy Methods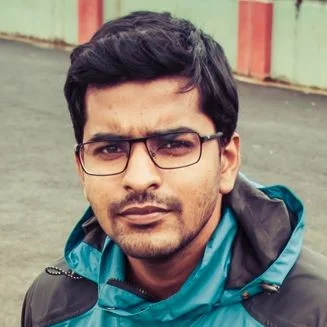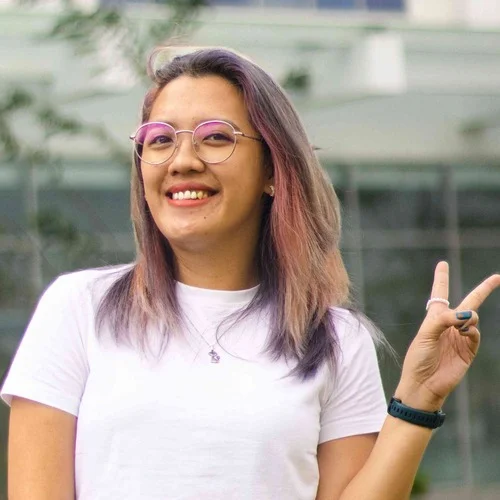 Girlie Defensor
Joined June 2023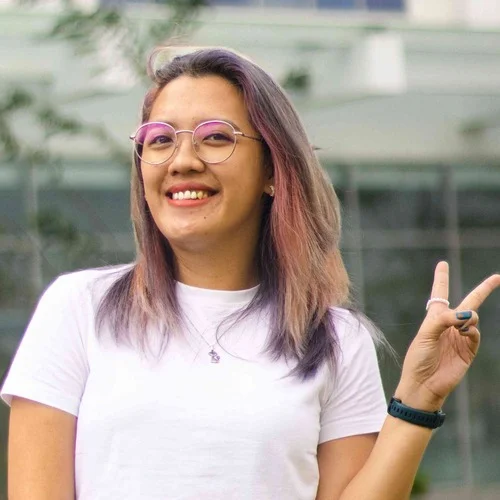 Girlie is an accomplished writer with an interest in technology and literature. With years of experi... | See full bio
Did you forget the birthday of someone close to you?
Do you want to throw a surprise party at work for your coworker or surprise your crush by wishing them first but don't know when their birthday is?
Birthdays are more than just gifts, cakes, or surprise parties. They are, in a way celebrating and appreciating the life of someone you care about. Not knowing or forgetting the birthday of the person you care about is more common than you think.
So, we listed here 5 easy ways to find someone's birthday without asking them directly.
Note: This guide is specifically written to help people from a very personal perspective of finding birthdays of close people to surprise them on their birthdays. Using other people's date of birth data for illegal activities like Fake IDs is a crime, and we do not encourage anyone to use birthday data for such activities.
So now that's settled, let's find out….
How To Find Someone's Birthday Online
Thanks to the increased obsession with social media usage and sharing personal life on the walls of sites like Instagram, Facebook, and Twitter, it is easy to find personal information like DOB, birthday, education level, and personal favorites.
Suppose your colleague or crush is not that active on social media. In that case, other ways exist to find their birthday dates, like online investigation services, people lookup services, and scouting through state public records.
It is a lot of work checking public records, and then there are other roadblocks, like private accounts with social media sites. So, we start our search for birthdays with background checks and people lookup services.
1. How to Find Someone's Birthday By Name - Use Instant CheckMate
If all you know is your coworker's NAME, the easiest way to do a Birthday Lookup By Name is with Instant Checkmate. It is an accurate and affordable people record search service. It is known for its detailed reports, including age, social media activity, present and previous addresses, phone numbers, and birthday.
So, how to find someone's birthday by name?
Here is a step-by-step guide on how to use Instant Checkmate to search for DOB by name.
Step 1: Go to the Instant CheckMate website
Step 2: Feed in the Name, Family Name, State, City, and Gender Details to the tool. The search process takes a minute as Instant Checkmate looks for information in the following databases.
Step 3: It generates the report and requests you for payment.
Step 4: Along with birthday details, you can check the following things
2. Find someone's Birthday by Phone Number - Use BeenVerified
If, for some reason, you did not find luck with the name, the next reliable method is to find someone's birthday by using their phone number.
If you are trying to find the birthday of your colleague or a close acquaintance, you either have their phone number or most probably get their phone number. Once you get their number, it is easy with BeenVerified to search for that special person's birthday.
Note: With background check tools like BeenVerified, you will discover more details than you need. You can even verify the owner of the phone number. So you can find out what are actual names of your acquaintances.
If you are okay with this note, here is a step-by-step guide on how to use BeenVerified to find birthdays.
Step 1: Go to BeenVerified's Official Website.
Step 2: Click on the Phone Lookup option to open the reverse phone lookup option.
Step 3: Feed in the phone number and follow the screen instructions to get to the payments page.
Step 4: You can get a detailed report along with basic details like birth dates.
Finding birthdays with phone numbers can also work for those who want to find someone's birthday on WhatsApp, as people mostly use their REAL phone numbers to register with WhatsApp.
3. Find Someone's Birthday by Email - Use TruthFinder
TruthFinder is the easiest way to search for birthdays of people by their Emails, Gmail IDs, Hotmail IDs, or Outlook IDs.
Step 1: Go to TruthFinder Website.
Step 2: Go to the bottom of the website to find the reverse email look-up option
Step 3: Feed in your email to the background check service
Step 4: Wait for it to give detailed reports, including birthday.
There is also another complicated free way to find birthdays with the combination of Gmail, phone numbers, and Android phones. Here is the simplified process for it. Once you have the phone number and Gmail, add the person's Gmail to the Google contacts list on your Google Account.
After that, add the target person's phone number and Gmail ID to the phone book on your Android device. You could see birthdays notifications if you enabled birthdays on your Google Calendar. You can also synchronize this calendar with the calendar app on your Android device.
4. Search Someone's Birthday By Photo: USE SocialCatfish
Social Catfish is an online investigation service that looks up billions of online records to check and verify information on people. Birthday data is one of the many records that SocialCatfish can fetch. So you can use it to search for your crush or colleague's birthday date.
On top of all this, they have a very good reverse image search feature. So it can be your best solution to search for someone's birthday by their photo.
All you have to do is to go to the SocialCatFish website and navigate to the reverse image search feature. Upload a picture of your target person, and the tool gives you a list of matched profiles. You can verify the profile and click on it to see a detailed report on that person.

5. How to Find Out Someone's Birthday for Free - Use Social Media
We all have a profile or two on social media platforms. However, the amount of details we share there varies by network and your privacy concerns. Most people are quite open when it comes to their date of birth. This may be because they like to be showered with birthday wishes on their special day.
There are two ways to find someone's date of birth on social media networks. One is through the person's profile, and the other is through posts.
How To Find Out Someone's Birthday on Facebook
Facebook, the biggest social media site, is the first place to look for birthday details of people. Compared to other social media sites, it is also the best place to search for birthdays on peoples' profiles. Here is how to do it:
Open your account and navigate to your target's profile.
Tap the About section.
Under Overview, you'll see their birthday.
The person might have a private account, so you need to be Facebook friends to perform a birthday search on their profile. If their date of birth isn't listed there, try scrolling down their profile to see a group of birthday posts from friends made on the same day.
How To Find Someone's Birthday on Instagram
Accounts on Instagram can also be searched to find people's birthdays. Considering the high activity of posts, it would be the best platform to search for birthdays on walls than profiles. However, Instagram also has a profile section. So you can also look there.
Look at the person's bio - you might find their birthdate or an emoji of their zodiac sign. Find out the dates for that sign and look through posts from that period. You might find photos showing a birthday celebration.
Review their posts from the previous year to search for birthday-related pics.
If none of the above works, browse their photos under the Tagged tab on the right. Close friends tend to tag people on their profile when it's their birthday to congratulate them. Chances are something will turn up there.
How To Figure Out Someone's Birthday on Snapchat, Twitter, or LinkedIn
If you didn't have any luck on Facebook and Instagram, try other social networking sites. People tend to have more than one social network profile, and they might include their birthday in at least one.
Snapchat is the second biggest social media site in the USA. So, let's start with that.
You'll see a birthday cake emoji next to the user's name on Snapchat, indicating their birthday.
Another way to find out your target's birthday is to see if they have listed their zodiac sign as part of their personal information. You'll see a purple box emoji with one of the twelve signs.
Twitter offers the option to enter your birthdate if you wish. You can see it on the upper left-hand side of the user's profile if it's entered. On the day of their birthday, balloons will appear on their profile.
LinkedIn is a professional social media site where you can often find a birthday. If you're connected with a person, the site will send you a message notifying you about their birthday. Remember that the person will be notified that you viewed their profile.
Google Search
Google is a powerful search engine that handles over 9 billion queries daily, and you can certainly use it for birthdate lookup. Simply type your question in its search bar; the results might surprise you. Of course, you should provide as many details as possible about the person in question.
Enter their name, place of residence, username, email address, or phone number to narrow down your search. You'll get hits such as website posts, open forums, public records, and other social media accounts that might contain your target's birthday. The results are publicly available and instantaneous.
Public Records
If you want a free birthday lookup, you can probably perform a free background check using public records. They aren't confidential, and anyone can access them.
Many states have online databases with birth, death, marriage, divorce, court, criminal, tax, and other records. Finding someone's date of birth isn't tough because it's basic information usually available online.
Also, many public records sites can be great places to find someone's data by simply typing their name and address.
Some sites allow different searches like name, phone number, residential address, email address, or social security number searches.
Additionally, you can visit your county office and request help. However, to see these public records, you must be a family or close relative.
Bottom Line
Now that you know how to find someone's birthday, get down to making them a birthday cake. We're sure that our guide will help you in your quest.
Leave your comment
Your email address will not be published.
You may also be interested in.