-> Published on: 02-05-2023

-> Benefited Readers - 72 and Counting
How To Remove Yourself From Radaris?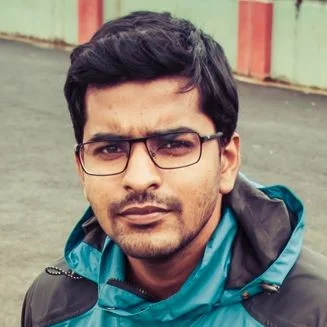 Florence is a dedicated wordsmith on a mission to make technology-related topics easy-to-understand.... | See full bio
Radaris is one of the most prominent people search sites that allow you to access a person's basic information. It also lets you look up their social media profiles, phone numbers, patent fillings, and properties.
Despite being a helpful lookup tool, Radaris is a data broker site that stores millions of public records. Sites like this pose a threat to your privacy. In 2020, a data broker site exposed around 235 million social media profiles.
Removing your personal information from a data broker site is a small but vital step. This article will help you learn how to remove yourself from the Radaris database.
Let's dive in.
How To Remove Yourself From Radaris?
The global data broker service market is projected to reach $407.5 billion by 2028. However, this growth comes with increased risks of hacking and data breaches. An estimated $10 billion annually is needed for stronger cybersecurity measures. This step protects the vast amount of information held by data brokers like Radaris.
Removing your records from Radaris is easy but not straightforward. Here are the steps to remove particular records from the platform:
Step 1: Launch your browser and go to Radaris.
Step 2: Enter your full name and location in the search bar. Click Search.
Step 3: Find your profile in the search results, and click View Profile. Copy your profile's URL.
Step 4: Open a new tab in your browser, and go to: https://radaris.com/control/privacy.
Step 5: Enter your copied profile URL, full name, and email address on the boxes.
Step 6: Answer the CAPTCHA and click the "Send Request" button.
Step 7: Wait for a confirmation email in your Inbox. Once you receive it, open the email and click the attached link.
You will then receive a notification that your request has been successfully processed. Remember that the whole process takes about 24 to 48 hours.
👍 Related Articles:

Each day, more than 2,000 cyberattacks happen. Data broker sites like Radaris, which have millions of personal records, are at risk of these attacks, putting your information in danger. To learn how to opt-out from other data broker sites, check out our articles:

Other Ways To Opt Out Of Radaris
There are other methods to remove information from Radaris besides the website's opt-out page. You can try emailing their customer support team or make use of third-party removal tools.
Here are alternatives for opting out of Radaris:
Send A Request Letter To Customer Support
If you prefer a more straightforward way, try writing a request letter.
Radaris does not currently accept public records removal through phone calls. However, you can send a request letter asking them to remove your records from their database.
In the request letter, include the following.
Your name, aliases, current and previous addresses, and email address.
A screenshot of the page that still includes your public information.
A government-issued ID like a driver's license.
You can fax your letter to (800) 861-9713 or email it to cus[email protected]. Wait for their reply to your request.
Use Third-Party Tools
There are many third-party removal tools all over the Internet. However, we listed three that are convenient and offer extensive removal.

Surfshark is one of the biggest VPN service providers. They also offer data removal services through a tool called Incogni.
🎉 Fun Fact:

Surfshark introduced Incogni in 2021 to erase your data from data brokers and search sites. While it's not globally accessible and lacks a complete broker list, it's an affordable, user-friendly tool that takes care of everything. If you seek privacy protection, check out our Incogni review for a starting point.
It is an information removal tool known for its integrity to protect its users. It explores the web to examine which sites have your available records.
To use Incogni, follow these four steps:
Sign up for an Incogni account. You will receive a confirmation email.
Verify your account by clicking the attached link.
After verifying, you will be redirected to a new window. Fill out your address.
Click Next. Sign the authorization form
Incogni will then send removal requests to over 130 data broker sites. Overall, the entire process might take months to be fully confirmed.
Remember that this tool comes with a monthly and yearly subscription plan. Its monthly subscription costs$12.99, while it's $6.49 per month annually.
B. Optery

Optery is a records removal tool focused on data protection. Other than self-removal features, their free plan also offers an Exposure Report every three months. It contains which data broker sites hold your information.
💡 Did You Know?


Optery, a specialized tool, helps you remove yourself from Instant Checkmate. It provides free scans and self-removal options. By upgrading to a $9.99 per month core plan, the site can handle opt-out processes for over 100 sites.
Here's how you can use Optery to remove your information from Radaris.:
Step 1: Create An Optery Account
Open your browser and go to Optery.
Click the Sign Up for Free button at the top-right of your screen.
Fill the boxes with the required information
Tick the terms and conditions box.
Fill in additional info and click See Results.
Step 2: Initiate The Removal Process
Check the information that data broker sites have.
Navigate to the self-service page.
Follow instructions. (Note: Steps vary depending on the results or sites)
Track progress.
The progress of the removal process may take days. It depends on the processing time of the data broker sites that possess your information.
If you want Optery to do the work for you, try their core plan for $9.99 a month. They also have Extended and Ultimate Plans that provide removal from up to 200+ sites.
C. OneRep
Another option to consider is by using another removal tool called OneRep. This tool has removed 5 million records from big data brokers, including Radaris.
🎉 Fun Fact:

OneRep is a data removal service for deleting yourself from the internet. It erases your data from over 190 data brokers. The tool provides a 5-day self-removal option or can automatically send removal requests on your behalf. With OneRep, you can remove your information yourself or opt for their team to handle it by subscribing.
OneRep costs $8.33 a month. It also offers a Family Plan for $15 monthly. To remove information from Radaris, follow these simple steps.:
On a browser, go to the OneRep website.
Type your name in the search bar and click Search.
Fill in your city and state. Hit Continue.
OneRep will scan 195 broker sites. Wait for the scan to be completed.
Once it's done, input your email address to opt out.
The opt-out request might take time as some sites have longer processing time before they can remove your records from their databases.
Bottom Line
Knowing to remove your data from sites like Radaris is crucial as they collect and share personal data, risking your privacy.

By taking control of your online presence and actively managing your data, you can reduce the chances of your information falling into the wrong hands or being misused.
🔐 Security Note:

Safely and permanently remove sensitive data from devices and digital platforms following industry standards to protect privacy and prevent data leaks. Check out our list of articles on data removal.
FAQ.
---
Where does Radaris get information?
Radaris is a data broker that collects information from various sources — public records, social media, etc. They use this collected data to create profiles of individuals.
Why is my resume on Radaris?
Radaris found your resume through a job search platform where you may have posted it or your public LinkedIn profile.
How do I block my name from Google Search?
You can't completely block your name from appearing in search results. Google's algorithms are designed to index and display publicly available information. However, you can minimize your online presence.
Leave your comment
Your email address will not be published.
You may also be interested in.