How to Look Up Phone Numbers: 4 Easy Methods
Reading time:
11 min read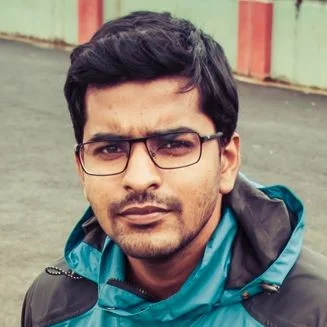 Terry spends her time researching all things digital — from marketing through online business crea... | See full bio
Mobile phones are the most common channel scammers use to contact their targets. They send spam texts or make obscene phone calls from unknown numbers to obtain private information.
Users worldwide got 31.3 billion spam calls between January and October 2022. Fortunately, there are ways to verify unknown callers' identities using mobile phone numbers through reverse phone lookup.
Keep reading to learn more about reverse phone lookups and the best way to look up phone numbers.
🔑Key Takeaways
Receiving calls from unknown numbers comes with many risks, from potential scams to phishing calls.
Identifying the caller's identity is possible using social media and Google search engines. However, the results are limited, and it takes time to review each.
Reverse phone number lookup services are helpful for finding out who's calling, as they guarantee current and accurate results using reliable sources and public records.
Number Lookup Sites are an efficient way to identify the owner of a mobile phone number, as they can provide results in seconds.
4 Ways to Find Phone Numbers
A reverse phone number lookup is a tool that finds phone number owners. When a user enters a mobile phone number, a reverse lookup service will search for the identity of the owner of the number.
It gives information about the owner, including their name, address, email address, social media accounts, and any criminal or civil records.
Here are the different methods of using a phone number to search for the identity of its owner:
Method 1: Find Phone Numbers Through Social Media
Social media platforms like Facebook, Twitter, and Instagram collect information like phone numbers, so finding someone on social media through phone numbers is indeed possible.
Look Up Phones Numbers on FaceBook
Here are the steps to look up phone numbers on Facebook:
Login using your account at https://www.facebook.com/.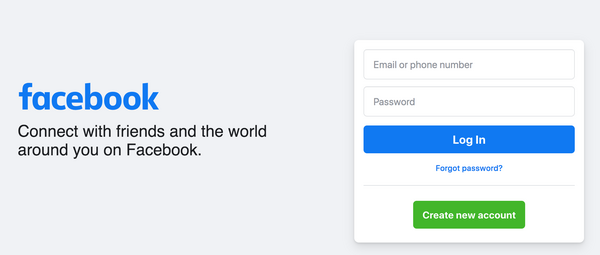 Go to the search bar and type the mobile phone number you want to look up. Now, multiple accounts that use the number will appear in the results.
To find out more, look through each profile in the search results.
Look Up Phones Numbers on Twitter
To find phone numbers on Twitter, take the following steps:
Save the phone number on your contact list first.
Open the Twitter mobile app.
Tap the Profile icon and select "Settings and Privacy."
Click on "Privacy and Safety."
Enable the "Sync address book contacts" option in the contacts section.
Twitter will automatically upload contacts from the device's phone book, including those with an existing Twitter account.
Like on Twitter, users must sync their contacts on Instagram to look for someone using a phone number.
Look Up Phones Numbers on Instagram
After Facebook, YouTube, WhatsApp, Facebook Messenger, and WeChat, Instagram has the sixth-highest active daily social media users as of January 2019.
This is how you look up phone numbers on Instagram:
Save the number in your phone book and open the Instagram mobile app.
Access the settings options.
Select the "Settings and Privacy" option.
Select "Account Center" and tap "Your information and permissions."
Select "Upload Contact" to allow the upload of your contacts.
Users must allow Instagram to access their mobile phone contacts. Like Twitter, Instagram will show all the connections and users.
📝Note:
Remember that this method only works if the target person adds their phone number to their social media accounts.
If it doesn't work, alternative methods exist for finding people's phone numbers. See if these strategies work by giving them a try.
Method 2: Look Up Phone Numbers With Google
Google makes it easy to look up someone using their cell phone number.
There are free methods to find phone numbers. Google is a free resource that may be used to look up people using their mobile phone numbers.
📝Note:
The phone number must be accessible to everyone for Google to look it up.
Use Google to look up someone using their phone number by following these easy steps:
Go to Google and input the mobile phone number to lookup. Hit enter.
Results from Google searches are based on the mobile phone number. Check each result to see whether it contains information regarding the caller's identity.
👍Helpful Articles:
Google provides telephone services to its users through "Google Voice." The user can have a US phone number using the Google Voice feature.
Like any regular phone number, it can also be used as a tool for scams and other related activities. To identify the owner of the Google Voice number, check out this article.
Method 3: Use Number Lookup Sites
Number lookup sites allow users to search using mobile phone numbers to identify the caller's identity and other information.
Usually, these sites use public databases and other sources of information to provide results for queries. Using number lookup sites can be safe. However, like any other website, it also has its risks.
Users should always be responsible and cautious when using number lookup websites. These are the dangers that consumers must be aware of because these websites acquire important data and might provide stale information.
Users must use a reliable number lookup source to reduce the risk. Here are three reputable websites that you may use to look up phone numbers.
1. NumLooker
NumLooker is a free phone number lookup service. It allows users instant access to detailed personal information on any number. These include the owner's info, contact details, social profiles, location, and genealogy.
Users can search easily using NumLooker and get fast and accurate results. It also offers services for people searching for information and phone directories.
The organization of the generated data and the provision of transparent reporting of the caller's identification are other benefits of NumLookis. Additionally, it filters out only the relevant data from a search.
2. PhoneNumberLookupFree
PhoneNumberLookupFree makes it easy to determine the caller's identity. Its most important advantage is that it provides results faster than other tools, as it scans multiple databases within seconds.
The results provide personal details like other contact methods, social media profiles, and public records through searches in its database.
Filtering the results to locate the information that has been retrieved rapidly is another function of PhoneNumberLookupFree. Privacy is also unaffected since it may ensure the caller won't learn that someone is looking up to them.
3. TheNumberLookup
TheNumberLookup is a reverse phone lookup that offers free-of-charge service. It provides a sizable information database, and its services are entirely legal.
Users who look up a caller's profile don't have to be concerned about the authorities. Searching TheNumberLookup's database is legal because its data comes from legal sources.
Compared to other reverse phone lookup services, it provides family information. It can identify details about close relatives, phone numbers, and addresses of the number's owner.
🎉Fun Fact:
The first reverse phone lookup service was launched in 1992. It was called "Reverse Phone Detective." It used dial-up technology to provide the caller's information at that time.
Method 4: Use People Search Sites For Phone Lookups
A people search site is essential for background checks. It allows users to look up anyone's public record information.
People search sites provide criminal records, vet potential dates, locate old friends and family members, or even look up unidentified phone numbers.
It can also do a reverse phone lookup to identify the unknown caller's identity.
Here are a few websites for finding people that include a useful reverse phone lookup feature:
1. TruthFinder
Pros

Cons

Numerous search options
It has a Dark web scan feature
Provides comprehensive reports
Good reputation and high credibility ratings
Easy to use

More expensive compared to other People Search services
Since 2014, Truthfinder has offered a genuine service and has completed hundreds of background checks since its launch. It allows users to see and search billions of records in other databases.
One of the most easy to use people search websites is this one. Since the website is divided into several categories, users can easily do searches.
Here's how to use TruthFinder's Reverse phone lookup feature:
Type in the phone number and press search.
TruthFinder will search its database for any information associated with the number.
Once the scan is finished, it will generate a report with the details of the phone number's owner.
Only preview information like location and details about whether a phone number is a mobile number or landline is available if the user only has a free subscription account.
To access the full report, users must create an account and avail themselves of the subscription plan.
A reverse phone lookup will only cost $4.99 per month. This includes unlimited phone reports and will generate information about the full name, address, social media profiles, and photos of the caller.
2. Intelius
Pros

Cons

Precise and detailed report
Broad search options
The user interface is simple
Fast turnaround time
Excellent ratings
Affordable
Intelius is a people search site that has been around since 2003. It is a subsidiary of People Connect Inc., and its sister company is Classmates.com.
The service provides a reverse phone number lookup like other search sites. It gives details like the phone number, owner's address, age, full name, and even the service provider.
Intelius can look up both cellphone numbers and landlines.
Learn how to use Intelius to look for phone numbers by following the steps listed below:
Input the number to lookup and press search.
Intelius then initializes the search and goes to its database to generate results.
After the results are ready, users must fill in their full names and email addresses to continue. They will receive an email about the search and its effects.
Users will now have a preview of the result. The result will only show the telecommunication carrier, approximate location, and whether the phone number is mobile or landline.
To access the full report, users must sign in and purchase a subscription plan.
Intelius costs $34.95 per month, and this gives access to unlimited phone, person, and address reports. In this subscription, Intelius offers a 6-day trial for only $0.95.
Intellius provides add-ons like identity protection and downloadable report files. Users can increase their security by paying the $9.95 monthly fee for Intelius identity protection, which offers insurance against identity theft.
Users can pay a one-time payment of $3.99 for access to download reports and view them offline.
3. Instant Checkmate
Pros:

It has toll-free call support
Provides comprehensive criminal records
Reports in PDF are available
User-friendly interface

Cons:




It does not offer a single report
Another reputable people search site is Instant Checkmate. Launched in 2010, they have been around for nearly 13 years, and their office is in California.
It also has a reverse phone number lookup. However, the website charges separately for this feature.
These are the steps to look up phone numbers using Instant Checkmate:
Input the landline or mobile phone number of the unfamiliar caller.
The site will now search its database for details about the number.
It will now provide a report about the owner of the number. However, to access the full report, signing up on the website and availing of a subscription plan is necessary.
👍Helpful Article:
If more details are needed to decide what search sites people should use, check out the reviews for the best people search sites for background checks. It gives users insights into each site's features, ratings, and information.
Other Ways to Look Up Phone Numbers
There are other ways to look up phone numbers. Users may also try the following methods to look up phone numbers.
1. Find Phone Numbers on LinkedIn
It is the largest professional network in the world, with 660 million users and 310 million active monthly users. Using this site, it would be possible to look up someone using their phone number.
Emails and phone numbers are usually listed in each LinkedIn profile. Users might find the identity of the unknown caller by manually checking profiles.
2. Searching Through Online Directories
Directories list the phone numbers of telephone subscribers in a geographical area. It allows users to name and address the owner of the phone number.
Here are some examples of online directories:
Google My Business
Bing Places for Business
Yahoo Business Listings
Yelp
👍Helpful Article:
Read this article to learn how the Yellow and White Pages can be used for reverse lookups.
Conclusion
Looking up someone's number is not an easy task. However, with the use of different tools, it can speed up the process and make it easier.
Whichever method or tools users use, it protects them from potential phone scams and avoids annoying calls.
FAQs.
---
How can you trace a fake number?
Tracing fake numbers can be challenging. However, users can use a reverse phone lookup service to verify the number. Also, they can contact their service providers or report it to the authorities.
How can I check if a number is spam?
For checking spam numbers, users can use spam call blocker apps. These services use algorithms to identify and block spam numbers.
What is the risk of answering an unknown caller?
Answering calls from unknown numbers can be risky. It could be scammers who might trick you or phishing calls that can extract sensitive information.
How do spammers find you?
Spammers find your phone number in many ways. It could be random number generators, data breaches, online activities, or public records.
Leave your comment
Your email address will not be published.
You may also be interested in.