-> Published on: 03-05-2023

-> Benefited Readers - 672 and Counting
How to Lookup a Google Voice Phone Number?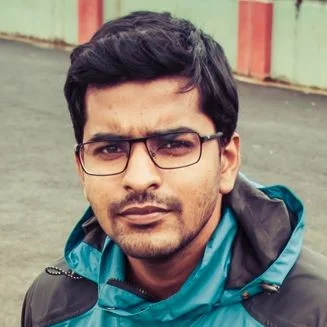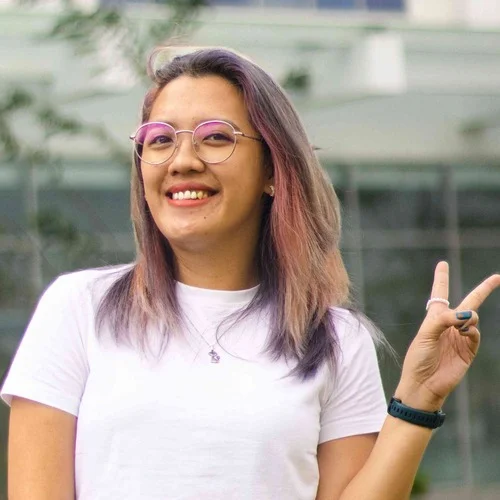 Girlie Defensor
Joined June 2023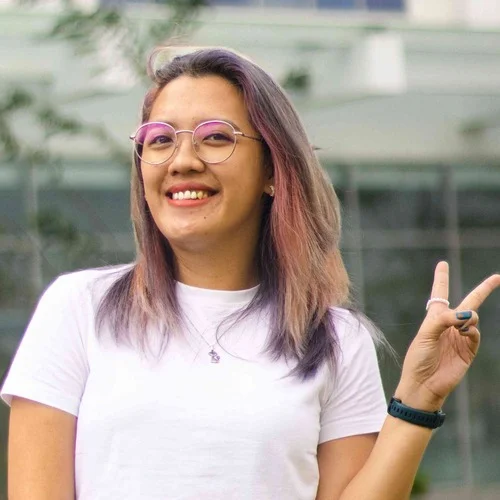 Girlie is an accomplished writer with an interest in technology and literature. With years of experi... | See full bio
Google Voice is a telephone service that provides users with a cheap secondary phone service for business and personal needs.
This service employs Voice over Internet Protocol (VoIP) and comes with a free mobile number. Users can forward incoming calls to their preferred devices where their Google Voice is logged.
In this article, discover what Google Voice is and the ways to look up a Google Voice phone number.
🔑 Key Takeaways
Google Voice is a cost-effective and accessible way to get a virtual phone number.
Anyone can use the service to call another person anywhere in the world.
Google Voice phone numbers are virtually untraceable unless the owner publishes them in a publicly accessible medium.
Search engines can be used to find the owner or location of a Google Voice phone number.
If your search engine doesn't give you the results you need, you can opt for reverse phone lookup services like BeenVerified for more comprehensive results.
Easiest way to Lookup a Google Voice Phone Number

Best for: Phone and address lookups

BeenVerified
BeenVerified is among the best sites to search for people you've lost contact with. But it gets better. You can also flick through millions of public records consisting of criminal records, property information, associates, close contacts, and more.
•Varied search options
•Smooth navigation
•Good customer support
Visit Website
What Is Google Voice?
In 2009, Google bought GrandCentral, a phone management service that made the application Google Voice.
Google Voice is a VoIP service that uses your existing account to give you a virtual number. You can use this number to call someone from your computer or phone anywhere in the US or worldwide.
Google Voice's security features may give you online privacy and ways to safeguard your digital footprint.
👍Some of these features are:
Blocking spam and numbers
Selecting different area codes aside from your local
Taking and making calls from your Gmail instead of your phone number
Recording calls
Securing your stored data with encryption
👍With this app, you can also:
See the calls on the screen before you answer.
Personalize the voicemail greetings.
Set which devices incoming calls should ring from.
This app can work on iOS, Android, Windows, and Mac computers. If you need to look up Google Voice Phone Numbers, there are many different ways to do it.
Lookup Google Voice Phone Number on Search Engines
Searching for a Google Voice phone number through top search engines like Google, Bing, and Yahoo on any leading web browser is also possible. Just enter the phone number on the search bar of your chosen search engine.
However, the results may not always be accurate. It can be time-consuming to review each phone number to identify your caller.
If search engines don't give you results, there are other ways to search for who owns a virtual phone number, such as BeenVerified.
Using BeenVerified to Look Up a Google Voice Phone Number
Reverse phone lookup tools like BeenVerified can help you find the owner of a Google Voice phone number and possibly track down their location.
This tool is worth trying if you run out of free options to look up phone numbers. You might be surprised by how helpful BeenVerified can be.
To use BeenVerified, follow these simple steps:
Step 1: Go to https://www.beenverified.com and click "Phone Lookup".
Step 2: Enter the phone number which you want to find the owner, then click "Search."
Step 3: When the results are ready, click on "I Agree" to view the report.
Step 4: Subscribe to either of the packages they offer to access the report. You can also subscribe before starting the process.
BeenVerified is a great option if you are looking for someone and you have limited details at hand. For a small fee, you can search for information, including the owner of a Google Voice phone number.
This website is also available as an app, which can be best if you search from a smartphone.
Choosing a Good Google Voice Number
The website will ask you to enter an area code when you set up a Google Voice number.
Google automatically gives options for area codes if you have enabled the device's location. It will allow you to choose the area codes as long as the number combination is available.
✅ Pro Tip: There will be options for virtual phone numbers. Here are two points you may consider:
If you want an extra layer of online protection, choose a number combination far from your original phone number.
If you want your customers, clients, or yourself to remember it easily, choose the number you think is easy to memorize.
Once you decide on a virtual phone number, click "Select." You may verify your existing number when the website prompts you for instructions.
Choosing a number that would work best to your advantage is important.
👍 Helpful Articles: More and more people are getting unknown calls from phone numbers that may be from malicious individuals.
If you're trying to look up phone numbers, check out these tried and tested recommendations for the best phone lookup services.
Are Google Voice Numbers Traceable
Tracing Google Voice numbers can be a challenge because Google does not publicly list Google Voice numbers. If users publish their virtual numbers, that will be the only time it's available online.
However, there might be digital footprints that the user left within social media accounts, websites, or other public records.
Bottom Line
Google Voice allows users to have a virtual phone number. This app can be an option for those who want to protect their phone number from scammers or other online attackers.
This Google service uses VoIP, which forwards your calls to different devices where your Google Voice account is logged in. The calls you make from the USA to Canada or other states in America are almost always free. Calls you make to other countries differ in rates.
It can be tricky when you want to trace who owns a Google Voice phone number. Using reverse phone lookup tools like BeenVerified may help you find the owner of the phone number.
FAQs.
---
How do I get a Google Voice phone number?
You just need a Google account and sign up on the Google Voice website to create your own number.
Is a Google Voice phone number free?
Creating a Google account and Google Voice number are free. Calls you make from the USA to Canada and within the USA are mostly free. Overseas calls may cost you money.
Is Google Voice number an actual phone number?
Yes, Google Voice is an actual phone number, not a cell phone number. Google Voice can give you a free phone number for texts, calls, and voicemails. You can also make local and international calls from mobile devices and web browsers.
Leave your comment
Your email address will not be published.
You may also be interested in.