How to Remove Soap2Day Virus [Windows and Mac]
Reading time:
10 min read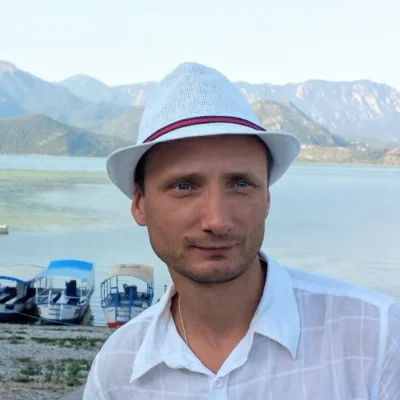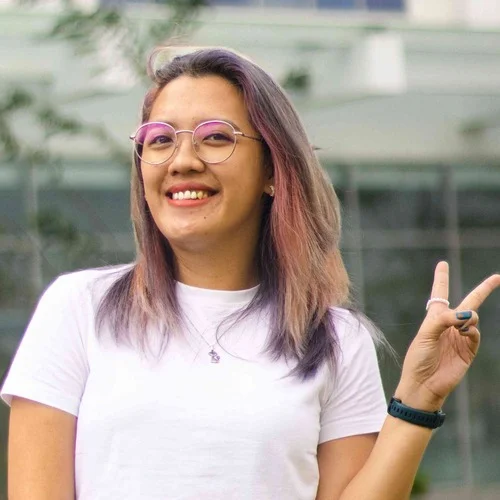 Girlie Defensor
Joined June 2023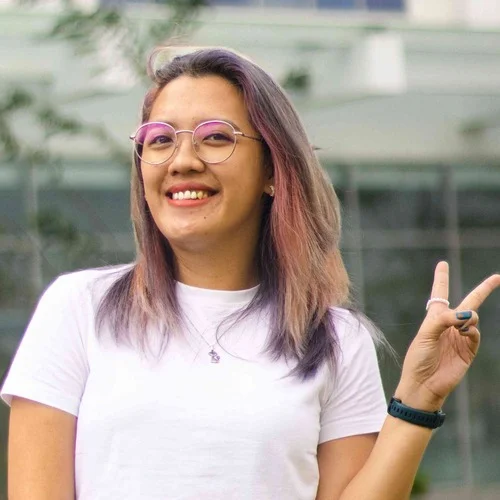 Girlie is an accomplished writer with an interest in technology and literature. With years of experi... | See full bio
Soap2Day is an open-access and free media streaming platform that 3.3 million film lovers worldwide enjoy. It offers ad-supported movies and TV shows that are accessible on any PC, laptop, and mobile phone.
As an ad-supported platform, Soap2Day carries all types of ads—both legitimate and not. The platform uses a non-com domain to keep it stable. However, many illegitimate ads are in place to steal user information and spread malicious software in Soap2Day.
The goal is to enjoy free content without sacrificing the safety of your information and devices. Learn more about removing Soap2Day-born viruses from your gadgets through this guide, and jump right back to watching!
🔑 Key Takeaways
| | |
| --- | --- |
| | The Soap2Day website itself is not a virus, but it hosts pop-up ads that potentially contain malicious software. |
| | The best way to remove viruses from Soap2Day is through premium anti-virus software. |
| | Without an effective anti-virus, users can still opt to manually remove suspicious apps, or factory reset their device to get rid of a Soap2Day virus. |
Soap2Day Virus: What It Is and What It Can Do
Soap2Day, as a platform, isn't a virus or a malicious website. However, it hosts pop-up ads that lead to malicious websites or facilitate automatic download of malicious content when clicked.
The platform pushes many potentially unwanted programs (PuPs) to steal information and spread malware. Soap2Day also carries cookie trackers that tap into your browsing history to tailor ads towards your interest.
Cookie trackers and phishing technology embedded in the website can peer into the following private user information:
Browsing history
User's geolocation
Device or user's IP address
One of the most widespread issues from Soap2Day is the "calendar virus." It spams users with calendar notifications to download a "virus scanner" application from the App Store.
After downloading, the app prompts users for more scans and insecure website visits that are potentially spreading malware.
A "calendar virus" spams your device calendar with suspicious links and notifications – though it isn't exactly a virus but an unwanted calendar subscription from clicking suspicious pop-ups.
rest in peace soap2day i'll never forget the calendar virus you gave me 🕊🤍 pic.twitter.com/M7xPQqHi6T

— andreea (@bckIeys) March 28, 2021
Soap2Day is great for film enjoyers looking for free content. However, you don't want to compromise your devices while enjoying your favorite movie.
Learn how to remove the Soap2Day virus in the following sections.
Remove Soap2Day Virus from your PC
Streaming Soap2Day from a PC can be enjoyable due to its larger screen. However, it can also be risky if your device is not protected by decent anti-virus software.
Here's how to keep your Windows and Mac PCs virus-free when using Soap2Day.
Keeping Windows PCs Virus-Free
Windows has a built-in program anti-virus program called Microsoft Defender. To remove viruses acquired from Soap2Day on your Windows PC, open Microsoft Defender and follow the steps below.
Launch the Windows Security program on your Windows PC.

Click Virus & Threat Protection on the left side panel.
Click Scan Options.
Select the Full Scan toggle button. Scroll down to click Scan Now to get started.

Wait until the scan finishes.
If your PC has an existing threat or virus, Windows Security will automatically quarantine and disable it. Follow the prompts until you resolve all threats.
🔔 Important to Remember:

The best way to protect your device from malware is through the use of a premium anti-virus software. If you're unsure of your choices, try checking out Techjury's anti-virus reviews to learn more about the most recommended providers.
Removing Soap2Day Virus on Mac PCs
One of Soap2Day's strengths is its ability to run on almost every device, including Mac computers. If your Mac gets infected by a virus from Soap2Day, follow the steps below to remove them seamlessly.
Stopping any suspicious application comes first to prevent further damage. Here's how to do it:
In your Mac's Finder Bar, click Go and select Utilities in the dropdown menu.

Source: Mac Security
Click the Activity Monitor icon in the Utilities menu.
Scan the Activity Monitor for suspicious applications you don't remember running or installing. Select the application and click the stop icon in the top-left corner.
Source: Mac Security
Click Force Quit to confirm the action.
Now, here's how to remove the actual data of any suspicious app:
Go to the Finder menu and click on Go at the upper panel. Select Go to Folder on the dropdown.

Source: Mac Security
Type in /Library/LaunchAgents in the search box and click Go.

Source: Mac Security
Scan the LaunchAgents window for unfamiliar applications. Some examples are com.pcv.hlpramc.plist, com.updater.mcy.plist, com.avickUpd.plist, and com.msp.agent.plist.
Drag any unfamiliar applications to the Trash.
Select Go to Folder again, and type ~/Library/Application Support.
Scan the Application Support Directory for unfamiliar applications and drag them to the Trash.
Source: Mac Security
Repeat the process and find the Go to Folder in the Finder dropdown. Type ~/Library/LaunchAgents and click Go.
Scan the LaunchAgents window for unfamiliar applications and drag them to the Trash.
Repeat the process and find the Go to Folder in the Finder dropdown. Type /Library/LaunchDaemons and click Go.
Scan the LaunchDaemons window for unfamiliar applications and delete them. Some examples are com.pplauncher.plist, com.startup.plist, and com.ExpertModuleSearchDaemon.plist.
Source: Mac Security
Go back to Finder and click Go in the upper panel. Select Applications in the dropdown.

Source: Mac Security
Scan the Applications window for an unfamiliar application and delete it. If needed, input your password to confirm.

Source: Mac Security
To remove suspicious apps and configurations related to users and user profiles, follow these steps:
In Finder, click the Apple icon at the upper left corner and click System Preferences.
Click Users & Groups.

Source: Mac Security
Scan the Login Items page for unfamiliar applications and click the minus (-) button to remove them. Source: Mac Security
Go back to System Preferences and click Profiles.
Scan the User Profiles in the left panel for potentially unwanted programs and click the minus (-) button to remove them.

Source: Mac Security
Your Mac will be safe after cleaning up virus and malware-infected applications. However, you should clean up your browsers of viruses, too, to ensure safety after using Soap2Day.
Eliminate Soap2Day Virus from your Browsers
To remove a virus on your browser, you must restore it to its default or original settings. Find your go-to browser below, and follow the steps on resetting them to default.
Resetting your Google Chrome Browser
Remember that resetting your browser's settings entails deleting all your login information, bookmarks, and browsing history. Don't forget to back up the needed information before proceeding with the steps below.
Once you're ready, do the following steps in resetting your Chrome browser's settings:
Click the Menu icon at the top right corner of your Chrome homepage, and click Settings.

Click Reset Settings from the left side panel.
Select Restore Settings to Original Default.

Click Reset Settings to confirm the action.
Restoring Firefox's Original Settings
Firefox is the third most popular browser in 2023, comprising 7% of worldwide browser usage.
If Firefox is your go-to browser for streaming Soap2Day, you can follow the steps in restoring Firefox's default settings below.
Launch Firefox and click the three vertical lines icon at the top right corner.

In the dropdown, click Help and select More Troubleshooting Information from the side menu.
Click Refresh Firefox to reset settings.
Select Refresh Firefox to confirm the action.
Going Back to Edge's Default Settings
Microsoft Edge is another Chromium-based browser boasting fast loading speeds but with lesser memory usage than Google Chrome.
Follow the steps below in resetting Edge's browser settings if you suspect getting a virus from Soap2Day using Edge:
Launch Edge and click the three horizontal dots at the top right corner.
Click on Reset Setting on the side panel.

Select Restore Setting to their Default Values and click Reset to confirm.
You may need to force quit Microsoft Edge for the changes to take effect. Here's how to do it:
Look up Task Manager on your PC's system search.


Click the More Details dropdown to expand the window.

Hover your mouse over Microsoft Edge then right-click. Select Expand on the menu.

Scan for malicious items and select them before selecting End Task at the bottom right corner.

Repeat the process until you remove all malicious tasks. Relaunch Edge once done.
| | |
| --- | --- |
| | 👍 Helpful Article: It is highly recommended to use a VPN when accessing Soap2Day for added security. Luckily, there are VPN extensions for Microsoft Edge that you can safely plugin. Learn more about them in the linked article. |
Resetting Safari to Original Setting
🔔 Reminder!
The following actions will log you out of existing websites and remove your login credentials from Safari's data.
Once you've taken note of your credentials, important bookmarks, and other essential details, you can begin the steps below:
Delete Soap2Day Virus from iPhone
Considering your phone contains your personal information, notes, calendar, photos, and other media, it's important to keep it virus-free.
There are two ways to delete a virus on your iPhone: removing it from your system or factory resetting your iPhone. It's recommended to try the first method before factory resetting your iPhone.
Factory resetting will no doubt offer the best protection between the two methods. Just make sure to back up all your important data into iCloud, and you're good to go!
Here's a quick step-by-step guide to removing the Soap2Day virus from your iPhone.
Cleaning Soap2Day Virus Traces from your iPhone
If your iPhone is affected by a virus, you should clean up its traces immediately to keep it from spreading.
Here's a simple guide to cleaning viruses from your iPhone.
Launch your iPhone's Settings app.


Scroll down until you find the Safari application and click.


Scroll down to Privacy and Security and click Clear History and Website Data.


Scroll down further and click Advanced Safari settings.

Select Website Data in Safari's Advanced Settings.


Click on Remove All Website Data at the bottom of the page.
| | |
| --- | --- |
| | 📝 Note: It is also worth checking if there are any suspicious or unwanted applications installed on your iPhone. Scan the apps from your home screen or App Library, and delete the suspicious ones by tapping and holding them, then tap Delete App. |
Factory Resetting your iPhone to Remove Soap2Day Virus
If cleaning out the virus on your iPhone didn't work, it's better to factory reset it to avoid further damage. Leaving the virus on your phone risks your data privacy, so back up your data and reset your iPhone immediately.
Here's how to factory reset your iPhone:
Launch your iPhone's Settings app.
Click on General.


Scroll down to the bottom and click Transfer or Reset iPhone.


Enter your Apple ID credentials as prompted, and follow the reset prompts.
Wait until the iPhone restarts and log back in.
Installing all the apps again may be time-consuming, but a complete factory reset is a surefire way of getting your iPhone back up and running without risking further damage.
Wrap-Up
Soap2Day's free and "open" nature exposes users to malicious content, websites, and links.
Users can reset their browser settings to keep devices virus-free after using Soap2Day. Running security apps on their PCs and factory resetting devices also help.
Users should always use free and open platforms like Soap2Day with caution or switch to legitimate media sources instead.
FAQs.
---
Did Google remove Soap2Day?
Google delisted Soap2Day from its search engine. Removing Soap2Day was to discourage the use of copyright-infringing content, which is considered illegal in the US.
What can I use instead of Soap2Day?
Alternative free media streaming platforms to Soap2Day are Putlocker, MyFixer, and WatchMoviesFree. However, these might carry the same risks as Soap2Day. Paid streaming platforms like Netflix, Hulu, and Disney+ are much safer.
While Soap2Day is a secured website, it hosts many potentially malicious pop-up ads, phishing viruses, and cookie trackers. Users will risk their privacy and gadget safety by using the website.
Leave your comment
Your email address will not be published.
You may also be interested in.