-> Published on: 16-05-2023







-> Benefited Readers - 9 and Counting
How To Remove Yourself from CheckPeople? [5 Quick Steps]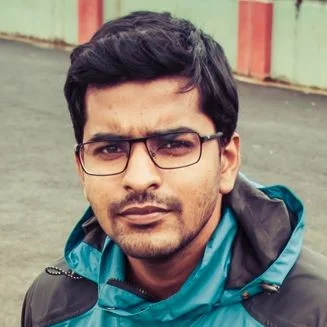 Florence is a dedicated wordsmith on a mission to make technology-related topics easy-to-understand.... | See full bio
CheckPeople is a data broker site that contains billions of information on individuals. The site gathers data through public records, saving its users the hassle of going through phone books and courthouses for people searching.
With its extensive database, CheckPeople can show information about a person's marriage and divorce records, criminal offenses, addresses, and phone numbers.
Although this site can be helpful for background checks, its accessibility still risks your data to identity theft. 33% of Americans have already experienced identity theft. You surely don't want to be included in the statistics.
Continue reading to find out how to erase your personal information from CheckPeople.
🔑 Key Takeaways:
CheckPeople is a data broker site that gathers extensive personal information on individuals from public records, offering details like marriage/divorce records, criminal history, addresses, and phone numbers.
While CheckPeople can be useful for background checks, its accessibility raises the risk of identity theft, with 33% of Americans having experienced such issues.
Alternatives to the CheckPeople opt-out page include using third-party tools like Incogni and OneRep for automated data removal or contacting CheckPeople directly through their website or phone line.
CheckPeople Opt Out Guide
Extracting your records from background check sites can be pretty simple. You can do it through the CheckPeople opt-out page.
Remove yourself from CheckPeople by following these simple steps:
Go to CheckPeople's opt-out form.
Input your full name, city, and state on the page. Click Search.
Find a listing that matches your personal information from the search results.
Click Remove record.
Double-check the information in the listing. Then, confirm your request to opt-out.
After you submit your opt-out request, it may take 1-7 days to erase your records on the site.
🗒️ Related Article:
To eliminate your info at no cost, follow the manual removal steps. Locate your data on data broker sites' email accounts and request deletion. For additional assistance, check out our other articles, apart from CheckPeople:
Other Ways To Opt Out Of CheckPeople
There are other ways to extract personal data from CheckPeople besides its opt-out page. The web contains different data removal tools that can help you. Contacting CheckPeople's customer support is a good resort, too.
Check out each alternative method below.
Use Incogni
You can also use third-party services to remove yourself from CheckPeople.com.
Incogni is a removal tool that you can use to extract all your personal information from data broker sites. This subscription-based service offers a monthly plan for only $12.99.
Here are the steps to use Incogni:
1. Go to https://incogni.com/signup.
2. Create an account by entering your email address and password.
After receiving a confirmation email, verify your account through the attached link.
You will be redirected to a new window. Input your address. Click Next.
Sign the authorization form digitally.
Choose between getting a monthly or annual plan. Enter your payment details.
After you create you're account and subscribe, Incogni will remove your personal information from multiple people searching sites.
It will send removal requests to hundreds of data broker sites. An Incogni subscription also includes regular updates on opt-out requests and consistent monitoring to ensure the sites will not post your listing again.
Try OneRep
OneRep is another automated data removal tool you can subscribe to monthly or annually. Their subscription rates start at $14.95 for a single person. Family and business plans are also available.
When you visit OneRep, you can enter your name and location for a trial. The site will scan data broker sites that may have your records.
After the scan, you can create a OneRep account and subscribe to avail of more of the site's services.
Contact CheckPeople
You can also contact CheckPeople directly to send an opt-out request. Here's a step-by-step guide on how to do it:
1. Go to CheckPeople's contact page.
2. Fill out the boxes with the required information.
3. Choose the Opt-Out option on the Topic drop-down menu to send in your request for the removal of your information.
4. Do the CAPTCHA.
5. Click Submit.
You can also call CheckPeople at 1-800-267-2122. Its phone line is open from Monday to Friday, 8 AM to 10 PM (PST.)
Bottom Line
You can monitor your records online by following the simple steps above. Whichever method you choose will help protect your data.
Be mindful of sharing personal details on your social media accounts. Any public profile you have can end up on data broker sites like CheckPeople again.
FAQs.
---
How did CheckPeople get my information?
They acquire the information through public records. This includes phone book listings and criminal and misdemeanor records.
Is CheckPeople safe to use?
It is safe for background checks. The site will not notify the person you're searching for. However, you must abide by the Fair Credit and Reporting Act (FCRA) when using the information you gather.
How much does CheckPeople charge?
You can subscribe to CheckPeople through two different monthly plans: one month for $29.17 or two months for $45.94.
Leave your comment
Your email address will not be published.
You may also be interested in.