-> Published on: 02-05-2023







-> Benefited Readers - 64 and Counting
FastPeopleSearch Opt Out [6 Simple Methods]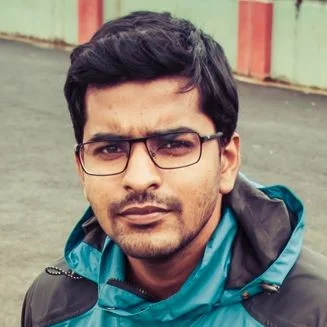 Florence is a dedicated wordsmith on a mission to make technology-related topics easy-to-understand.... | See full bio
FastPeopleSearch, a popular people search website, could risk your online privacy. Launched in 2018, FastPeopleSearch has become widely used for accessing anyone's basic information from its extensive database, including property records, tax details, and social media profiles.
However, here's the catch: FastPeopleSearch operates as a data broker, collecting and distributing your information without your consent, making you vulnerable to identity theft. In 2019, a massive data broker breach exposed over 1 billion personal data records.
But by opting out of FastPeopleSearch, you can take the first step towards securing your digital footprint.
Here's a simple guide to opt out and reclaim your online privacy:
💡 Did You Know?

FastPeopleSearch is one of the free websites where you can search for people. You can look for names and phone numbers, showing results with names and others they might use. The results vary based on the information you enter, so you should spend time on the site to see all the possible results.
How to Remove Yourself from FastPeopleSearch?
Your personal information can be someone's raw material to commit Synthetic Identity Fraud. It is a type of identity theft where fraudsters mix fabricated data with a real person's information to create a new identity.
According to statistics, synthetic identity fraud cost banks $6 billion in 2016. One way to avoid this is by removing yourself from databases of people search sites like FastPeopleSearch.
Opting out is a piece of cake.
🗒️ Helpful Articles:
To minimize risks, explore practical steps for deleting your presence. Apart from opting out of FastPeopleSearch, we have further articles to guide you in this process:
Here are the steps to remove yourself from FastPeopleSearch:
Step 1: Go to FastPeopleSearch Removal Page
Open your browser. Head to the FastPeopleSearch removal page.
Step 2: Enter Your Email Address
Provide your email address. Tick the checkbox and CAPTCHA test. Click Begin Removal Process.
Step 3: Input Your Information In The Search Bar
Search for yourself by entering your name and location in the search bar. Then, click Free Search.
Step 4: Look For Your Information From The Results
Look for the result that matches your information. Click View Free Details at the bottom of the listing to see more.
Step 5: Opt Out Of FastPeopleSearch
Click Remove My Record. A confirmation email will be sent to your email address.


Step 6: Confirm Opt-Out Request
Once you see the confirmation email in your Inbox, open it and click the attached hyperlink to complete the request.
🗒️ Note:
Opt-out requests can take a maximum of 72 hours.
Other Ways To Opt Out Of FastPeopleSearch
Besides the removal page, there are two more ways to remove your personal information from FastPeopleSearch.
Try reaching out to the customer support team or using OneRep. Let's discuss each method below.
Contact FastPeopleSearch Customer Support
You can contact the customer support team of FastPeopleSearch and ask them to remove your information from their site. You can reach them at (607) 229-7889.
Most of the time, the customer support team will redirect you to their website's opt-out page. However, you can inform them you can't follow through using that approach.
They will then remove your information by asking about your personal information. You can also ask them to extract specific data from their database.
Use OneRep
OneRep is a tool that allows you to remove all your records from 195 data broker sites, including FastPeopleSearch. The process only requires you to provide basic information.
All you need to do is to follow these easy steps:
Open your browser. Go to the OneRep website.
Input your full name in the search bar. Hit Search.
Enter your city and state. Click Continue.
OneRep will scan 195 broker sites to find websites that have your information.
Enter your email address after the scan to complete the opt-out request.
OneRep is a paid service. It costs $8.33 monthly for a yearly plan. You can also try its Family Plan for about $15 a month.
💡 Did You Know?
OneRep offers a solution to erase your online presence. It safeguards your privacy by scanning 190+ data brokers and people-search sites to identify and eliminate exposed personal information. They initiate opt-out requests to remove the data. Plus, OneRep monitors these sites to ensure no reappearance of your information.
Wrap Up
FastPeopleSearch is one of many people search engines that compiles public records in its database. While tools like this may be convenient when looking for someone, it also risks privacy.
This is why removing personal information from the FastPeopleSearch directory is highly recommended.
👍 Related Article:

Besides FastPeopleSearch, other data brokers can also take hold of your data. Check how you can opt out of data broker sites:
FAQs.
---
Why does FastPeopleSearch have my info?
FastPeopleSearch collects information using cookies, scripts, tags, and beacons when you use or interact with their apps. They also gather data from personal information categories per the California Customer Records Law.
Is FastPeopleSearch real?
Yes, Fast People Search Engine is real and has a vast database of people's records. It can provide contact information like name, city, or home status. It retrieves data from various sources such as driving licenses, property records, posts, tax records, phonebook postings, and web-based media.
Can I be removed from FastPeopleSearch?
You can remove yourself from Fast People Search by filling out an opt-out form. Your listing will be removed within 24 hours after completing the process.
Leave your comment
Your email address will not be published.
You may also be interested in.