-> Published on: 18-05-2023







-> Benefited Readers - 66 and Counting
4 Ways To Opt Out Of LexisNexis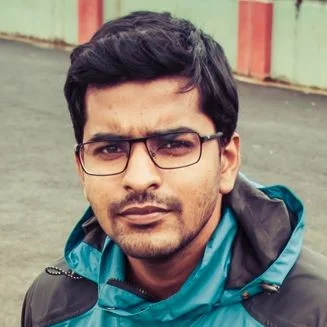 Florence is a dedicated wordsmith on a mission to make technology-related topics easy-to-understand.... | See full bio
Founded in 1970, LexisNexis is one of the oldest data analytics companies. It holds over 81 billion public records. LexisNexis can provide information on anyone — phone numbers, property records, and bankruptcy records.
However, identity theft has also increased. This can be due to the ease of obtaining personal data from publicly-shared profiles. According to the Federal Trade Commission, there were over 1.1 million reports of identity thefts in 2022.
Luckily, you can extract your personal information from the LexisNexis database. Continue reading to find out how.
How To Remove Yourself From LexisNexis?
Under certain conditions, LexisNexis allows people to opt out of its website.
Public officials and law enforcement workers are eligible to send an opt-out request. Anyone at risk of physical harm, like identity theft victims, can also ask to remove their personal information.
Follow these steps to opt out of LexisNexis:
1. Go to https://optout.lexisnexis.com/
2. Before clicking the Next button, read the instructions. You may have to submit supporting documentation.
3. Select your reason for opting out from the dropdown menu. Click Next.
4. Fill out the form with your full name. The Social Security Number box is optional, but it would help ensure the accuracy of the record removal. Click Next.
5. Input your mailing address. Select Add Address.
6. Confirm your request by filling out your contact details. They will contact you to follow up.

You will get a confirmation number on the next screen. You can use that as a reference to follow up on the status of your request. Note that processing and removing your information can take up to 30 days.
Other Ways To Opt Out Of LexisNexis
You have alternative solutions if you can't access the site or manually process the removal. Here are your other options to opt out of LexisNexis:
Use Incogni
Incogni is a subscription-based service that contacts over 180 data broker sites and requests them to remove your records. For only $12.99 monthly, you can let Incogni do the work for you.
Here's how to use Incogni:
Create an account at https://incogni.com/signup.
Verify your email address.
Fill out the form by providing all the required information.
Confirm your details are correct. Sign the Power of Attorney document.
Choose the plan that suits your needs.
Submit payment.
Incogni will promptly contact the people search sites after you complete the payment process. They will send opt-out requests as well as follow-ups to ensure your personal information doesn't end back up online.
Submit A Suppression Request
You can also ask LexisNexis to put your records down. However, this is only valid if you are a private individual, enforcement officer, or public official facing the risk of physical harm. This also applies to those who are victims of identity theft.
The method is called "information suppression." To submit a request, individuals must prepare the following:
Copy of a court protective order or a police report documenting the risk of physical harm
Copy of a police report showing your status as a victim of identity theft
If you are a law enforcement officer or a public official, a letter from your supervisor stating your position and exposure to the threat of bodily harm.
All supporting documents must be submitted through their opt-out page or by email to: [email protected].
Request A Security Freeze
If you are transacting with a LexisNexis client company in the future, you can choose to freeze your Consumer Disclosure Report.
Under state law, a consumer can request a security freeze on specific reports from LexisNexis Risk Solutions. This prevents the data broker site from releasing the reports without your consent.
LexisNexis provides free security freeze application, lift, and removal services through its official website. You can fill out the freeze request form or call 1-800-456-1244.
Wrap Up
Removing your details from a data broker site like LexisNexis is a step toward ensuring your safety from cyberattacks like identity theft. You can protect your privacy and personal information with the methods mentioned above.
However, it does not end there. Hundreds of data brokers and people search sites still exist. Make sure to check occasionally to look for any sign of re-listing.
You can also check out our guide on opting out of Arrests.org.
FAQs.
---
Does LexisNexis affect credit score?
No. LexisNexis searches are soft footprints deleted after 12 to 24 months. As such, they do not affect your credit score or ability to get credit.
Yes. LexisNexis is a legitimate authority that provides legal, regulatory, and business information and analytics.
How does LexisNexis get my information?
The company gathers data from public records and proprietary sources. Its reports can include information like real estate ownership, bankruptcy and lien records, license records, and past addresses.
Can you block LexisNexis?
You can freeze your report or opt out of LexisNexis' database, but you must follow the procedures and policies.
Leave your comment
Your email address will not be published.
You may also be interested in.