-> Published on: 04-05-2023







-> Benefited Readers - 8 and Counting
How To Remove Yourself From Whitepages? [6 Quick Steps]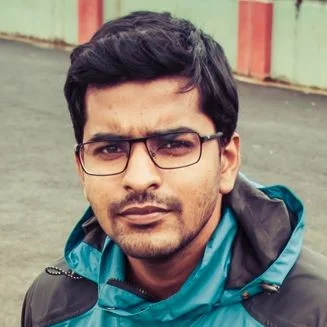 Florence is a dedicated wordsmith on a mission to make technology-related topics easy-to-understand.... | See full bio
Whitepages is a website that provides online directory, background check, and identity verification services. The site gets data from property deeds, telecom companies, and public records.
Founded in 1997, Whitepages now holds information about over 250 million people in the US and Canada. Over 2.1 million people use the Whitepages Network to make over 6.7 million weekly searches.
However, Whitepages is a data broker that collects your information. Sites like this are prone to breaches. In 2019, over 118 million personal data were exposed to the web.
Luckily, this article will walk you through getting your information from Whitepages. Continue reading to know how.
Steps To Remove Yourself From Whitepages
According to statistics, 30,000 websites are hacked daily. This risks personal information stored in a data broker's database, like Whitepages.
🗒️ Note:

Your personal information isn't just an online cliché. It can be used by anyone, sometimes for ill purposes. But you can take charge of your online activities or delete your info to protect your privacy.
Here are simple steps to delete your information from Whitepages:
Step 1: Go To Whitepages
On a browser, head to Whitepages.com. Type your name and location in the search bar. Ensure you input the details accurately to find and remove the correct listing.
Step 2: Find Your Listing In The Results
Search for the listing that best fits your details. Once found, click View Details.
Step 3: Copy The URL
Once you have the correct Whitepages profile — with the right name, address, and phone number, highlight and copy the URL.
Step 4: Initiate The Opt-Out Process
Go to the Whitepages opt-out page. Paste your profile link and click Next.
Step 5: Confirm The Removal
Verify if your name and address correspond. Then, click Remove Me. The next page will ask for the purpose of removal.
Select "I want to keep my information private" on the dropdown. Hit Submit.
Step 6: Verify Using Your Phone Number
Whitepages will ask for your phone number to confirm your identity. After entering your number, click Call Now To Verify. You will receive a verification code via robocall.

Whitepages will ask for the four-digit verification code, so input it as soon as you get the call.
Remember that your information will no longer be visible to daily users. However, your name, address, and phone number will still be available to Premium subscribers of Whitepages.
Whitepages Opt-Out Alternative
Aside from using Whitepages Opt-out Page, there is another way to extract your information from the site. You can use removal tools like Incogni to do the work for you.
Incogni is a data removal tool from the famous VPN service provider Surfshark. It reaches out to data brokers and asks them to delete your data. An annual subscription costs $6.49/month and $12.99 monthly.
Here's how you can use Incogni:
Go to: https://incogni.com
Click Get Started to create an account.
Provide the personal data that you want to remove.
The site will scan and contact data brokers to request the deletion of your personal information.
🎉 Fun Fact:


Incogni quickly removes your personal info from data brokers and online search sites. While not globally available and may not cover all brokers, it's an affordable, user-friendly tool that handles everything. Check our Incogni review to start protecting your privacy.
Conclusion
Removing your data from Whitepages is simple and necessary. Taking a few minutes to opt out helps eliminate the threat to your online privacy and security. This empowers you to regain control over your digital footprint and safeguard sensitive information.
By doing so, you can reduce the chances of receiving unsolicited marketing or spam communications, and minimize the risk of identity theft and other cybercrimes.
🔐 Security Note:


Deleting data from data broker sites can prevent unauthorized individuals or entities from accessing and potentially exploiting your personal information for malicious purposes. Explore our related articles for enhancing your digital privacy:
FAQs.
---
Can you update your info on Whitepages?
You can call Whitepages Customer Service at 1800-810-211 to discuss changes to your listing.
Does Whitepages tell someone you looked them up?
No. All Whitepages searches are confidential.
Whitepages most likely got your personal information from public records or social media. They also gather data from property deeds, telecom companies, and more to create profile listings.
Leave your comment
Your email address will not be published.
You may also be interested in.