How to Screen Record with Audio on Mac? [Step-by-Step]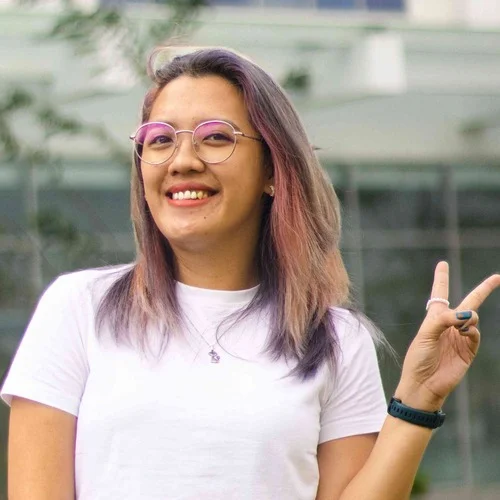 Girlie Defensor
Joined June 2023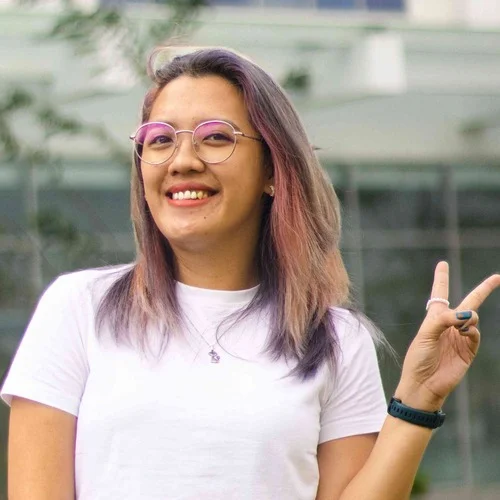 Girlie is an accomplished writer with an interest in technology and literature. With years of experi... | See full bio
If you do a lot of vlogging or live streaming, you might need to record your screen along with the audio.
While this is easy on iPhone, recording your screen on Mac is a little more complicated.
Several apps enable screen recording on Mac. This guide will explore some of them and explain how to screen record with audio on Mac.
VideoSolo Screen Recorder is a powerful and easy-to-use screen recording tool.
Get started today with VideoSolo Screen Recorder and start recording your screen!
Install and Launch the VideoSolo Screen Recorder Mac version.
Choose the "Video Recorder" option -> Configure audio for Mac screen recording to capture a desired screen area.
Set hotkeys preferences and they'll save automatically on your keyboard.
To start a screen recording with sound on your Mac, simply click on the "REC" button.
Click "REC" or use hotkeys to stop and save your Mac screen recording.
Use the Screenshot Toolbar
Apple's Screenshot Toolbar now allows you to record your screen on Mac.
Here's how to use it:
Launch the toolbar by pressing the Shift + Command + number 5 buttons together. You'll see a list of options.
On the Screenshot Toolbar, you'll see an icon for recording the entire screen, a part of it, or just taking a regular screenshot. Select either the option to record the whole screen or a part of it.
After you select your desired option, click on Record to start recording. When you're finished, click on the Stop button.
Use QuickTime Player
QuickTime Player is Mac's free screen recorder that often comes as a pre-installed application. With this app, you can record anything on your screen.
Here's how to use it:
Go to utilities and click on the QuickTime Player icon to launch it.
Click on File and select New Screen Recording to open the Mac screen recorder.
On the screen recorder, click on the drop-down menu beside the record button. From the list of options, select the internal microphone option to capture audio.
To start recording, click on the Record button. You can either tap anywhere to record the entire screen or drag to select the part you want to record. To stop, click on the Stop button or press Command-Control-Esc.
After recording, QuickTime Player automatically opens the recording to allow you to watch, edit, or share it.
Use Snag-It
Snag-It is an easy-to-use screen recording app for Mac.
Here's how to use it:
Download and open Snag-It. To record the entire screen, clicking on the Capture icon is enough. To select a part of the screen to record, tap anywhere and drag. Then click on the video tab from the Capture Window.
Ensure that you have audio capture installed, click on the Preferences tab, and select Capture. If it says Uninstall Component beside the System Audio option, it's already installed. If you see Install Component, click on it and follow the prompts.
To record your voice, choose the Record Microphone option. For audio from your computer, select Record System Audio.
Click on the Record button. You'll get a 3-second countdown before the recording begins. To stop recording, click on the Stop Button.
It'll open the recording in the Snag-It Editor once you've stopped. Now, you can trim or share your video.
Use Camtasia
If you want to create a great high-quality screen recording, you should try out Camtasia. It's one of the best screen recorders for Mac.
Here are the steps:
Launch the app and click on the Record button at the top of the toolbar. This will automatically open the Camtasia recorder and set it to capture the entire screen. You can also select a specific area by clicking on it.
Choose a microphone. To use on your computer, follow these steps:

Click on the Preferences tab and choose the Recording option.
You should find Uninstall Component next to System Audio. If it says Install Component instead, click on it and follow the prompts for installation.

Camtasia has a built-in video editor that allows you to trim, add effects, and finetune your recording.
After working on your recording, you can share it to several platforms, including YouTube, Vimeo, and Screencast.
Use Movavi Screen Recorder
This is another excellent choice for recording your screen on Mac.
Here's how to use the app:
Visit the Movavi website and follow the prompts to download and install the app.
Open the software and ensure that only the screen you want to record is open. A widget will pop up when you run the Movavi Screen Recorder. Then click on the Screen Recording button, followed by the icon with the picture of a camera.
Click and drag a box over the area of the screen you need.
The previous step will bring up a toolbar. Click on the Speaker button to register internal sound or the Microphone to capture audio from it.
Tap on the Record button from the toolbar. When you're finished, hit the Stop button. Save and export your video.
Use FonePaw
FonePaw is a great tool that helps you record screen and voice on Mac.
Here's how:
Visit the FonePaw website and select the macOS version. Install the file and open it to start recording.
Pick the area you want to capture, set up the microphone, or select system audio. Be sure to adjust the system sound volume.
Click on the Record button to begin and then Stop when you're done. The video is automatically saved to your Mac.
You can proceed to preview, trim and share the video. The software even allows you to share directly to Facebook and Twitter.
Editing Your Recordings
Sometimes, your videos aren't as perfect as you'd like them to be. This is where editing comes in. Take the time to trim unwanted footage, enhance the audio, and add additional graphics and effects.
Using an online video editor with the Mac Screenshot Toolbar is one option. Alternatively, you could use software like Camtasia, which comes with built-in editing tools that improve your recording.
Wrap Up
Screen recording with audio doesn't have to be complicated. There are tons of software and apps that make it a breeze - you just have to experiment.
Hopefully, we have made it easier to understand how to screen record on mac with audio and the great programs that help you do so.
These include Mac's Screenshot Toolbar, QuickTime Player, Snag-It, Camtasia, Movavi, and FonePaw. All of which will help you create the result you're after!
FAQ.
---
Can you screen record with sound on Mac?
Yes, you can. Several software options and applications are available to easily screen record with sound.
Some popular ones are:
QuickTime Player
Snag-It
Movavi
Camtasia
FonePaw
Mac Screenshot Toolbar
Why is there no sound when I screen record on Mac?
It could be because of your audio recording settings. If you use the Screenshots Toolbar or QuickTime Player, make sure you select the right source.
Typically, the audio source is set to None by default. Ensure that you switch it to "Internal Audio" to capture system audio or "Microphone" to record incoming sound.
When using other apps like Camtasia, or Snag-It, ensure that the System Audio setting displays "Uninstall Component."
If you need help figuring out how to screen record with audio on Mac, check out some of the options highlighted above.
Does QuickTime screen record also record audio?
Yes, it does, especially if you use QuickTime Pro for Macs. However, double-check that the audio source is set to Internal Audio.
Leave your comment
Your email address will not be published.
You may also be interested in.