How to Screenshot on Dell Laptop? All The Methods Explained
Reading time:
11 min read
Michael
Joined November 2021
Screenshots are digital images or snapshots of the current display on a computer or mobile device. It provides a visual way to communicate and document information. It allows you to share precise details, highlight specific elements, and concisely offer context.
Learning when and how to take screenshots is becoming increasingly important. With so many people communicating online and working from home, screenshots have become integral to sharing information.
This article explains several different ways to take screenshots on a Dell laptop. Scroll down below to start!
🔑 Key Takeaways
Capture screenshots on a Dell laptop by pressing the Print Screen (PrtSc) key.
The built-in snipping tool will enable you to take screenshots of your screen quickly.
The Game Bar has a feature that allows you to take screenshots even if you are not in game mode.
Many third-party screen capture apps, such as Lightshot, Snagit, PicPick, and ShareX, will allow you to take screenshots.
You can take screenshots quickly by adding Lightshot to Google Chrome Extension.
Five Methods To Take A Screenshot On A Dell Laptop
There are a few methods to take a screenshot on a Dell laptop. You can easily capture and share screenshots using the following:
Keyboard shortcuts
Built-in software
Specialized third-party apps
Here are the best screenshot-taking options available on a Dell laptop:
Method 1: Use the Print Screen (PrtSc) Button
Most computer keyboards include a print screen button. They are usually next to the function keys on the first row of the keyboard. The key's label is usually Prt Scr, but it could also be one of the following:
PrintScreen
PrtScrn
PrtScr
PrtScn
PrtSc
| | | |
| --- | --- | --- |
| 📝 Note: Some Dell laptops may require another key paired with the Print Screen key. For example, taking screenshots on the Dell Latitude E 6310 requires pressing Fn + Windows + PrntSC. Moreover, the keyboard shortcut to capture a screenshot varies depending on the Windows version and the type of screenshot. | | |
Here are two ways to use the print screen button to screenshot your screen:
Print Screen (Prt Sc)
Image from BOB FM
These are the steps to taking a screenshot quickly using the PrtSc key:
Go to the screen you want to screenshot.
Locate the Print Screen key on your keyboard.
Press the PrntSc key to capture the entire screen. Image source: Dell
If you only need to screenshot the active window, Press Alt + PrntSc keys.
Once captured, the screenshot is automatically saved to your computer's clipboard.
Hit Ctrl + V to paste your screenshot into your document, email message, file, or image editor.
You have successfully captured a snapshot of your screen. Feel free to edit, resize, crop, and save parts of that image to your liking.
Windows Key + Prt Sc
You can save your screenshot as a PNG file by pressing Windows Key + Print Screen. The command will capture and save your screen in your screenshot folder and clipboard.
Here are the steps to do this:
Press the Windows and Print Screen keys simultaneously. Your screen will dim for a second, indicating that the screenshot was taken.



Image source: Dell

Press Windows key + E to open your file explorer.
Go to the Screenshots folder to check your screenshot. You can rename your screenshot, insert it into a document or email message as a picture, or edit it in an image editor.
| | |
| --- | --- |
| | ✅ Pro Tip: To screenshot only the current window on your screen, press the Alt + Prt Sc keys together. The screenshot is in your clipboard, which you can paste into another program to save or edit. |
Print Screen (Prt Sc) Button Not Available on Keyboard
If you have searched your keyboard and can not find the print screen key, your Dell laptop may not have one. But don't worry; you can still take a screenshot even if you do not have that key.
Here are the steps on how to screenshot on a Dell laptop without a Print Screen button:
Find first the Function, or Fn key, and the Insert key.
To screenshot, press and hold down the Fn + Insert keys together.
Alternatively, simultaneously press the Fn key + Windows key + Space bar. This key combination will capture your window screen, like pressing the Print Screen key.
| | |
| --- | --- |
| | 📝 In a nutshell: There are 3 ways you can use the Print Screen key on your Dell laptop. You can use the generic Prt Sc and Windows + Prt Sc keys. For keyboards with no Prt Sc key, you can combine the Fn key or Fn key + Windows key + Space bar. |
Method 2: Take Screenshots with Windows Snipping Tool
The Snipping Tool was added to Windows 7 and is available in Windows 8, Windows 10, and Windows 11. It is a built-in screenshot tool that allows you to customize the screenshot area.
Here are the detailed steps to take screenshots using Window's built-in snipping tool:
In the Windows search bar, type Snipping Tool and click Open.
Click New.
You can take a snapshot of all or part of your laptop screen using one of the following capture modes.
Rectangular snip: It provides you with a '+' to draw the area of the snip. Drag the mouse cursor around the area you want to capture to form a rectangle.
Freeform snip: Draw a freeform shape around the screen area.
Window snip: It allows you to capture an active window.
Full-screen snip: You can capture the entire screen, including the taskbar.
📝 Note: If you want to know how to screenshot a specific area of a Dell laptop, use the rectangular snip or freeform snip. It lets you click and drag your mouse over a specific area of interest, then release it.
After capturing, the screenshot is automatically copied into a Snipping Tool window where you can make changes, save, or share.
To save your screenshot, click the Save icon or hit the Ctrl + S keys on your keyboard. By default, snips are saved to the Screenshots folder within your Picture folder.
From there, you can rename your screenshot and decide to save it as a PNG, GPG, or GIF.
Press the Windows key + Shift Key + S key to take a quick screenshot using the snipping tool.
Method 3: Make Use of a Gamebar
With Game Bar's features, you can take screenshots on your Dell laptop even when you are not playing a game. Microsoft has included the built-in Xbox Game Bar on Windows, allowing screenshots and video recording.
Here are the steps to use it:
Use the Windows + G hotkey to launch the Game Bar.
Find and click the Capture icon on the menu to bring out the Capture widget.



Click on the Camera button to take a screenshot. You can also record the video clip by pressing the record button.
Screenshots and video clips are saved in PNG and MP4 formats. Open your File Explorer, then go to Videos>Captures folder or the Game Bar's Gallery.
Hotkeys to Remember

Hot Keys

Function

PrtSc

Copies full screen to clipboard.

Fn + Insert or Fn + Windows key + Space bar

To screenshot when the keyboard has no print screen.

Alt + PrtSc

Copy the snap of your active window to the clipboard.

Windows + PrtSc

Takes a screenshot and saves it in the dedicated folder.

Windows + Shift + S

A quick way to open the Snipping Tool window.

Windows + G

Opens the Xbox Game Bar.

Windows + Alt + PrtSc

Prompts the Xbox Game Bar to take a full-screen screenshot.
Method 4: Use a Third-Party App
Using a reliable third-party tool is another way to capture the screen on your Dell laptop. Third-party apps have a lot of extra features, like the ability to add annotations, type text, crop, take videos, share photos, and much more.
One of the top apps for taking screenshots is Lightshot. This free screenshot tool allows you to take shareable, customizable screenshots quickly. Here are the steps to use Lightshot:
📝 Note: Lightshot is a free tool you can download and add as a browser extension for top internet browsers like Chrome or Mozilla Firefox.
Install Lightshot
Before you can use Lightshot, you need to install it on your
system. Here's a quick guide:
Click on Setup File and allow the application to make changes on your computer.
Select your preferred language and Accept the Terms and Conditions.
Click Finish to complete the setup.
✅ Pro Tip: Lightshot replaces the Print Screen key when installed on a Windows laptop. You can also customize certain key combinations to take screenshots using Lightshot.
Take a Screenshot Using Lightshot
To begin taking screenshots with Lightshot, do the following steps:
Press the Print Screen key on your keyboard. Your screen will dim slightly, and you can use your pointer to select the area you want to capture.
You can draw, add text, or add figures to the clip by clicking on the icons on the left-side menu.
Click the Save icon in the bottom menu to save the screenshot. You can print, copy, search for similar images, share, or upload your screenshot to the cloud.
All screenshots will be saved as JPEGs on your computer. You can copy and paste them into other programs, like Microsoft Paint. Alternatively, uploading an image to the cloud generates a link that opens the image on a new webpage.
Check out these Lightshot hotkeys to make your screenshot experience better with Lightshot:
| | |
| --- | --- |
| Hot Keys | Function |
| PrtSc | Start shooting, the desktop version replaces the standard Windows tool for screenshots. |
| Ctrl + C | Copy to clipboard |
| Ctrl + S | Save a file |
| Ctrl + E | Edit certain areas online. |
| Esc or Ctrl + X | Close without shooting. It will abort the initiated shooting process. |
| Ctrl + A | Expand the selection area to full screen. |
| Ctrl + D | Upload a screenshot. After uploading, a small pop-up with the progress and a link will appear. |
Alternative Screenshot Apps
Aside from Lightshot, there are several other screenshot apps that you can use to capture your screen. There are paid ones and free ones.
Here are five other apps you can look into:
Snagit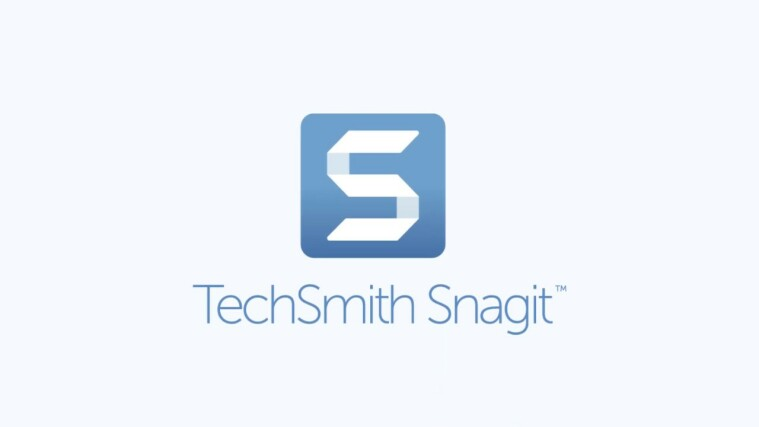 Image source: PC Mag
Snagit is the most feature-rich app for Windows. It is simple to use and lets you capture screenshots in seconds, with additional editing features for manipulating output files.
Users can try for a free trial, yet pricing for a one-time purchase starts at $62.99 per 1-4 users.
Greenshot
Image source: Steemit
Greenshot is an open-source app that captures screenshots in various ways. It allows you to quickly capture screenshots that you can easily edit, add notes to, and hide parts of.
PicPick
It includes a powerful capture tool, an image editor, a color picker, and many other features. PicPick provides tools for quickly capturing screenshots and editing them for various purposes.
PicPick is free to use for regular users. However, businesses must purchase the app for a Single Plan of $30 for 2 users or a Team Plan of $120 for 5 users.
ShareX
Image source: GetSharex
ShareX, a free and open-source program, lets you screenshot and share any part of your screen with a single key press. It also allows you to upload images to a variety of supported destinations.
Editing and Organizing Screenshots
Cropping and resizing screenshots are everyday tasks for editing and organizing visual content. Here are some tips to help you efficiently edit and organize screenshots:
1. Determine the Purpose
Before you edit a screenshot, consider its purpose. Knowing what you need to capture will help you make cropping decisions.
2. Avoid Excessive Compression
Optimize compression settings for resizing and saving screenshots to maintain image quality and balance file size.
3. Highlight the Essential Areas
Annotate screenshots using tools or image editing software to highlight specific areas, using boxes, arrows, or lines for guidance.
4. Remove Unnecessary Elements
Before taking a screenshot, prepare the screen, check for extraneous elements, browser bars, irrelevant toolbars, and cluttered backgrounds.
5. Resize for Specific Platforms
Resize images for optimal display on websites, social media, and presentations for optimal user experience.
6. Use Keyboard Shortcuts
Shortcuts to speed up the screenshot process and editing while removing elements from the screen.
7. Consider File Formats
Select a suitable format for saving screenshots through workload and intended use to avoid redoing them.
8. Batch Processing
Utilize batch processing for large screenshots to expedite the editing process.
9. Organize and Name Files
Implement a systematic approach to organizing screenshots using descriptive folder names and consistent naming conventions.
10. Archive Older Screenshots
Regularly review and archive screenshots to maintain a streamlined, organized file of relevant images.
11. Make a Visual Index
Create a visual index for frequently used screenshots, providing a quick reference for your entire collection.
Wrapping Up
Taking screenshots on a Dell laptop can be done in many ways. The easiest way to do it is to look for "Print Screen" on your keyboard. Also, Windows has a built-in snipping tool that lets you take screenshots of any part of your screen.
If you want more features, there are free tools that can help you take screenshots. Lightshot is an excellent third-party tool that lets you take screenshots with extra features.
FAQs.
---
Are screenshots a security risk?
Screenshots themselves are not inherently a security risk. However, the screenshot's content and how it is used or shared can pose a security risk.
Why can't I take a screenshot due to security policy?
It could be a problem with your browser, such as taking a screenshot, which is not a feature of incognito browsers like Chrome and Mozilla. Some apps may also disable the feature to take screenshots.
Leave your comment
Your email address will not be published.
You may also be interested in.