-> Published on: 04-05-2023

-> Benefited Readers - 1,350 and Counting
6 Ways to Find Out If Someone Has a Secret Facebook Account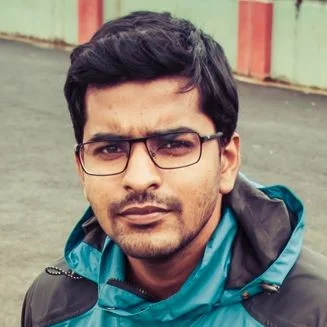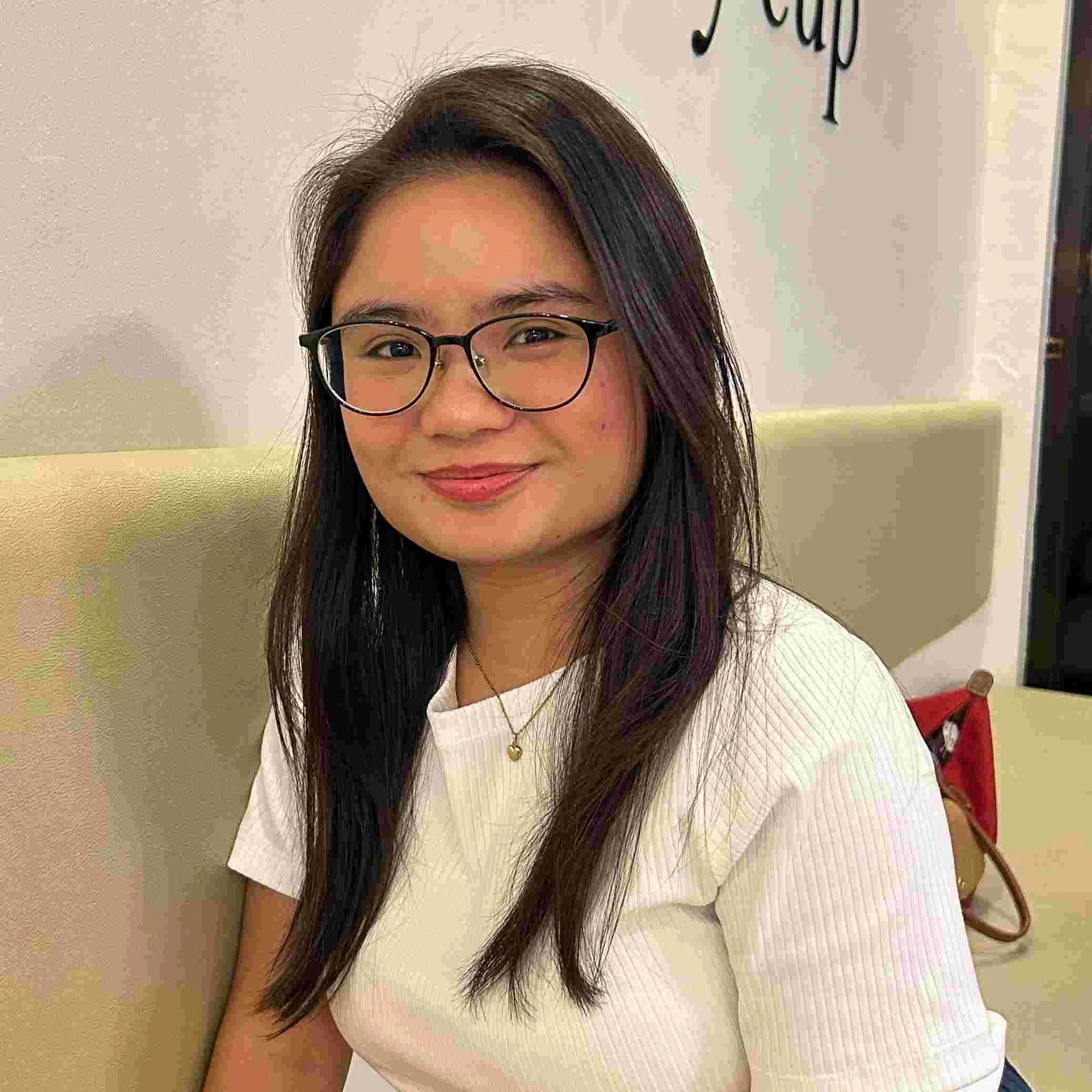 Lorie is an English Language and Literature graduate passionate about writing, research, and learnin... | See full bio
For many reasons, you will want to find out if someone has a secret Facebook account. You're probably trying to see if your partner or someone you just met has one.
Either way, you're probably searching for a private or hidden Facebook account, as some people do this to keep their information from leaking online.
There are more than 3.8 billion active social media users worldwide, and 243.54 million are from the USA. Finding a single Facebook account may sound daunting, but it's not.
In this article, you'll discover six ways to discover if someone has a secret Facebook account and the best tools to help with your sleuthing.
6 Ways to See if Someone Has a Secret Facebook Account
There are over 2 billion users Facebook users worldwide. Finding one person out of that may seem impossible, but not with today's technology.
Discovering someone's secret Facebook account has never been easier. Online services, social media features, and people-finding software make this search fast and convenient. They can help you determine if an account exists by inputting a person's name or phone number.
Method 1: Doing a Name Search or People Search
Looking for someone on Facebook gets tricky if they set their profile to private. Many Facebook users do this because of online privacy. In fact, 45% of American social media users made their accounts private. By keeping their digital footprints low, they're boosting their cybersecurity and avoiding cyberattacks.
A great way to circumvent this is by using top reverse name lookup tools such as Truthfinder. This website offers services like background checks, reverse phone lookups, and people search.
To look for a person's Facebook account, you just need their name or variations of their name. Begin by following these steps:
Step 1: Go to Truthfinder.
Step 2: Click on 'People Search'
Step 3: Enter the person's name, city, and state.
Step 4: Click 'Search' to prompt the website to locate the person.
Step 5: Confirm more information to narrow down the search results.
Step 6: Wait for the final results.
Search results in Truthfinder include these:
Possible family members
Other public records
The initial search results are free, but you must subscribe to their services to view the full report. When signing up, Truthfinder offers a 5-day trial and asks for a $1 initial fee.
If you don't have the person's full name, you can also use their phone number for a reverse phone search.
Method 2: Using a Phone Number to Search
Another way to find a person's private Facebook account is through reverse phone lookup. This method needs a phone number to search for possible social media accounts.
BeenVerified is a safe website that allows you to search using phone numbers, emails, names, addresses, and vehicles. It's also one of the best people search websites used online.
If you plan on using BeenVerified, here's what you should do:
Step 1: Go to BeenVerified.
Step 2: Click on 'Phone Lookup'.
Step 3: Enter the person's phone number.
Step 4: Click 'Search' to prompt the website to begin its search.
Step 5: Wait for the results.
Search results may include the person's social media accounts, addresses, contact information, professional background, and educational information.
To save the results, you have to subscribe to the platform. Like Truthfinder, BeenVerified offers a 7-day trial membership plan for $1.
Without a phone number, it can be difficult to use a reverse phone lookup service. This is where spy apps come in.
✅ Pro Tip:
Your own private information can also be found in BeenVerified, easily accessible by their subscribers. To remove your data from the platform, follow this BeenVerified opt-out guide.
Method 3: Working with a Spy App
A spy app can also help you discover someone's secret Facebook account, and mSpy is one of the most popular apps in the market.
This app lets you track social media activities on a target phone. By spying on the phone's social media platforms, you can determine a person's secret accounts.
Using mSpy is easy. Here's what you should do to start:
Step 1: Go to mSpy and register.
Step 2: Choose a device.
Step 3: Choose a package.
Step 4: Enter your subscription details.
Step 5: Have physical access to the device.
mSpy has generally good reviews. However, this doesn't make it 100% safe. You should always be cautious using spy apps because they have legal implications. Read the terms and conditions before fully engaging with them.
⚠️ Warning:
Using spy apps on adults is illegal. Techjury strongly discourages any illegal activity. So, before using the suggested apps or websites on this page, please ensure you are legally allowed in your country.
Method 4: Searching on Facebook
If you don't have the budget to hire people-finding services, the most basic method for locating someone's secret account is to check Facebook.
Step 1: Go to Facebook's website or app.
Step 2: Log in to your account.
Step 3: Go to the Facebook search bar and use that person's name, number, or email.
Search results will show accounts related to the information you typed in. These can be the person's name, phone number, or email address. If there are no specific results, you may use the fifth method.
Method 5: Navigating on Facebook Friends
You may look into the friend list of your mutual friends with this person.
This way, you may search for the person you're looking for in their friend list. To do this, you may follow these steps:
Step 1: Think of possible mutual friends on Facebook with this person.
Step 2: One by one, go to your mutual friends' Facebook accounts and go to their friend lists.
Step 3: Type the possible usernames that this person might use.
If your friend and that person are friends on Facebook, that person's username will appear as you search for it on the friend list.
✅ Pro Tip:
Facebook Friends are arranged according to how frequently they interact with you. The more users engage with specific friends, the higher they are on their Friends List. Activities such as messaging, reacting, commenting, and tagging are all forms of interaction.
Method 6: Use Search Engines to Find Out
If the Facebook method didn't work, search engines may be able to help. In 2020, Google facilitated 6.9 billion queries daily. Search engines have indexed millions of websites that drive billions of search results per day, so they may lead you to a person's secret Facebook account.
Simply go to the search engine and type any information about the person you're trying to find. Use any data available to you like phone numbers or an email address.
You may also use these search engines' reverse image search features. Just click the camera icon on the right or the 'Image Search' tag. Drag or upload an image of the person, and wait for the results.
👍 Helpful Articles:
Plenty of services and methods can locate people and determine their true identities, not just Truthfinder and BeenVerified. These platforms are especially helpful if you're doing a background check for potential scammers. Below are helpful articles to guide you in your sleuthing journey.
Wrap Up
People make their Facebook accounts private for business and personal reasons. Finding out if someone has a secret Facebook account can be tricky if done manually.
Lucky for sleuths, there are many search tools available online. However, do remember that results vary from these tools vary from one database to another. Handling the search results carefully is important as they may carry sensitive information.
FAQs.
---
Can you have a secret Facebook account?
You can have a secret Facebook account. When creating your Facebook account, set your preferred privacy settings. It's in the 'Security' section.
Can I see who searches for me on Facebook?
Facebook doesn't allow people to track who views their profiles. Even third-party applications cannot do this. If an application claims to offer this service, Facebook wants you to report it.
Leave your comment
Your email address will not be published.
You may also be interested in.