-> Published on: 24-04-2023

-> Benefited Readers - 799 and Counting
5 Ways to See Who Is Stalking Your Instagram Profile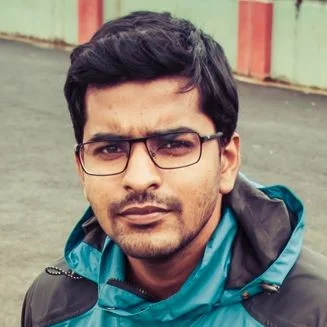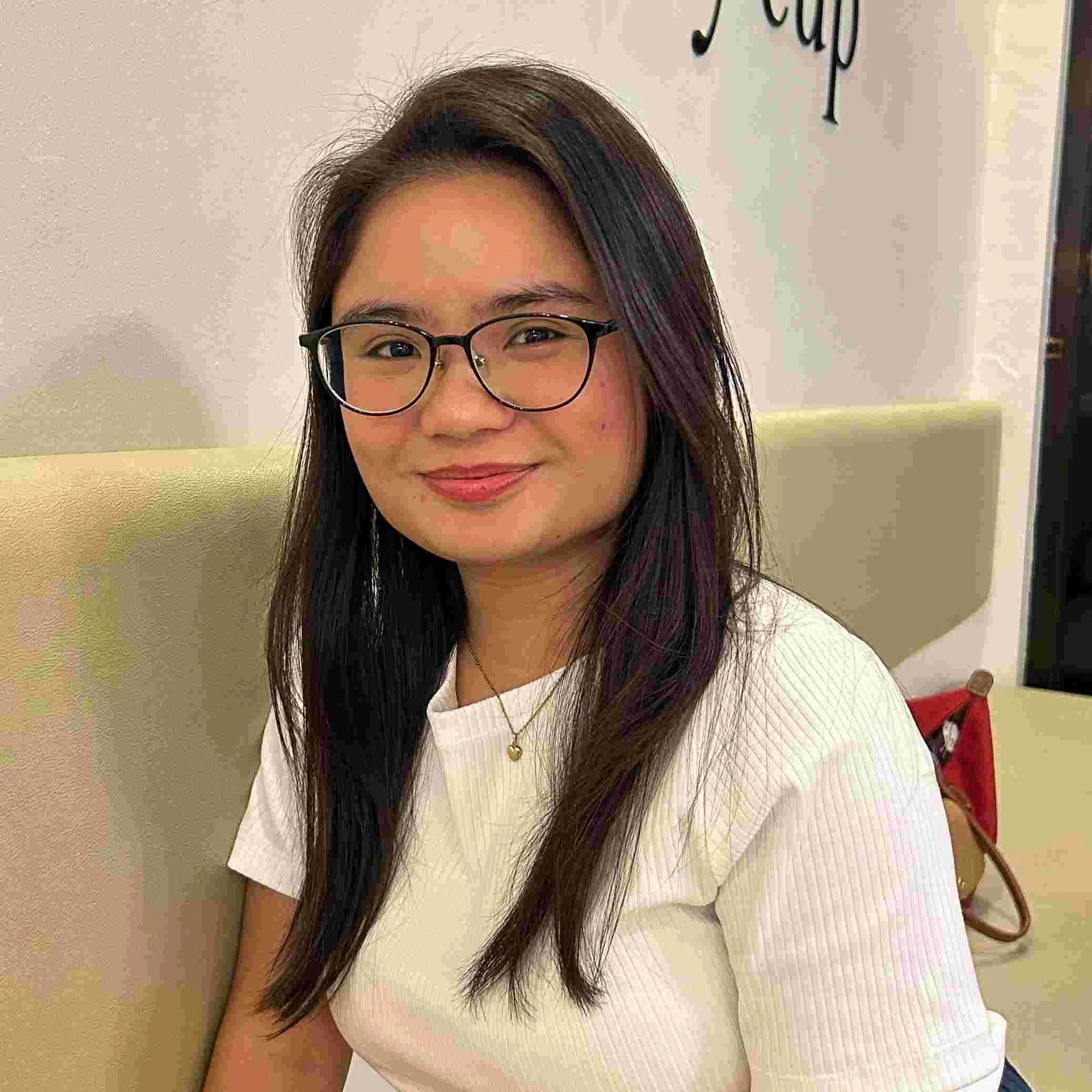 Lorie is an English Language and Literature graduate passionate about writing, research, and learnin... | See full bio
Recently, stalking rose to be one of the alarming concerns of many Instagram users. With around 850,000 US adults falling prey to cyberstalking annually, it's unsurprising that people are more wary of their online privacy.
The first step to stop this is awareness. Knowing if suspicious individuals are keeping tabs on you and your social networks lets you know which people to avoid.
Continue reading to learn how to see who stalks your Instagram account.
How to See Who Stalks My Instagram?
Social media platforms have faced numerous controversies recently, likely due to high-profile data breaches and creepily-accurate ads.
In 2022, IG users posted 95 million photos and videos on the platform daily. However, some individuals use social media to stalk and harass others.
In theory, anyone can be an Instagram stalker, provided they know the right tools. About 67% of the stalking victims somehow knew their stalker.
38% say casual acquaintances stalked them, and 25% by a current or former intimate partner.
Here are a few ways to check who's been creeping and stalking your Instagram profile:
Method 1: Check Your Instagram Stories
Launched in 2016, Instagram Stories is an in-app feature that lets you share photos and videos for 24 hours. 86.6% of people who use Instagram post Stories.
You may learn a lot from the people who viewed your stories. After all, IG's algorithm thrives in engagement. Although people who do not interact with your Story are not automatically considered stalkers, unfamiliar users with sketchy profiles scream a red flag.
To check who viewed your stories, open your Story and check Viewers at the bottom left.
An unfamiliar person who regularly views your account or Story but doesn't follow you is a sign of stalking.
Lack of interaction from unfamiliar followers and non-followers indicates stalking, but so is repetitive Instagram profile interaction.
Moreover, reports of bots flocking to people's profiles to view their stories have surfaced in the past year.
the instagram bots have been working overtime lately. i feel like i'm being inundated with spam

— maha (@mahaaaay) February 13, 2023
An easy way to block bots and the people behind them without having to block each or put your profile on private is setting up "Close Friends" on your stories.
While many of your avid Story viewers are harmless, stalking can lead to doxxing or exposing your personal information online.
Method 2: Watch Out For Repetitive Interaction
Photo posts make up 71.9% of Instagram's overall content. Stalkers usually remain in the shadows while snooping on your profile.
Others, however, would constantly interact with your profile by reacting and commenting on your posts to the point of annoyance.
1,074 photos get uploaded on IG each second. Instagram posts and stories would naturally appear on followers' feeds.
But if someone regularly reacts to your content without following you, they may be stalking you. Repetitive interaction from a non-follower might mean they deliberately visit your profile.
Pay attention to these users — especially if you don't know them personally.
Many of these comments are likely operated by scammers trying to lure you into:
Fake product scams
Blackmail scams
Romance scams
With IG having more than 500 million daily active users, it's not surprising that scammers are flocking to make easy money through scams. They are also upping their game with realistic photos and posts with actual engagement that date back years.
Don't be fooled if you find what looks like a legitimate profile sending you messages or comments. Run their photos through a scammer profile search engine to verify.
Aside from Story Views and repetitive profile interaction, you can also use Instagram stalker apps that offer insight into who's constantly viewing your content.
Method 3: Try Instagram Stalker Apps
Stalker apps analyze your Instagram. It generates insights on who follows or unfollows you, blocks you, and likes your post.
Some of these apps even claim they can identify your Instagram profile views to see who stalks your Instagram account.
There are a lot of Instagram stalker apps on the market, but Influxy is one with high user ratings and several positive online reviews.
Influxy
Influxy can tell who viewed your Instagram profile and their interaction with your content, such as stories and posts. Your popularity, stalkers, and friends' activities on your profile are among the extra features of this app.
Here's how you can use Influxy to see who is stalking your profile:
1. Install Influxy on your phone. It is available on Android and iOS.
2. Connect your Instagram profile to the app by entering your username and password.
3. Click on Who Doesn't Like You. This option will show who interacts with your account and content but doesn't follow you.
Pay attention to these users — especially if you don't know them personally.
Aside from Story Views and repetitive profile interaction, you can also use Instagram stalker apps that offer insight into who's constantly viewing your content.
Instagram stalker apps may sound convenient. However, always take caution when using them.
Most of these apps request access to your Instagram account. Free stalker apps might even sell your data to third-party apps or flood you with ads that can come with various malware.
Also, note that Instagram does not share user behavior, meaning stalker app results are not 100% accurate.
If Instagram Stalker apps seem risky, you can try reviewing your followers manually for fake and unknown profiles.
💡Did You Know? The effects of stalking can be debilitating. Victims often experience emotional discomfort in 47% of cases, anxiety in 38%, and depression in 19%.
Method 4: Do an Instagram Followers Review
There are about 95 million fake accounts on Instagram. With over 1 billion Instagram users, almost 1 in 10 accounts are fake.
Try to visit your profile often. Regularly reviewing your followers on Instagram for suspicious or fake accounts can help you identify who stalks your Instagram account.
Here are things to remember when looking for potential fake accounts:
Users with limited or no activity at all
Users with no identifiable profile picture
Block or delete these accounts immediately if you notice them on your follower list, as they can be potential stalker accounts.
Also, if you notice accounts of people you don't recognize, remove them from your follower list to reduce the risks of stalking or scams.
Method 5: Use Social Catfish
Social Catfish is a legitimate online investigation website that allows people to check someone's identity, locate people online, and warn you of scams and fraud.
You can use names, email addresses, phone numbers, usernames, addresses, and images to search for someone online. This third-party app also helps confirm the identity of whoever stalks your Instagram account.
Here are the steps for using Social Catfish:
How to use Social Catfish?
1. Open a browser and go to Social Catfish.
2. Click the icons on top of the search field depending on the data you have.
3. After you enter information in the search field and drop downs. Click Search.
4. Wait for the Social Catfish to finish loading. Your result should look like this:
Social Catfish is an excellent tool for online identity verification. Still, you should not use it for illegal activities like cyberattacks and harassment.
Final Thoughts
Stalking is not just a concern for privacy invasion but also a warning for potential cybercrimes. Finding the culprit is challenging, especially if they hide in fake social networks.
However, with the methods discussed in this article, you can reduce your exposure to the unwanted attention of a stalker on Instagram. Always be on the lookout for sketchy people who view your Instagram stories and visit your profile.
FAQs.
---
Is stalking on Instagram illegal?
Yes, cyberstalking is illegal in the US because of laws against stalking, slander, and harassment. A conviction can lead to a restraining order, probation, or criminal punishments, such as jail time, for a stalker.
How do stalkers choose victims?
Is stalking a mental illness?
No, stalking is not a mental illness. Although a mental illness does play a role in stalking, its effect varies depending on the nature of the symptoms, the situation in which they happen, and the role of other personal and environmental factors.
Leave your comment
Your email address will not be published.
You may also be interested in.