How To Stop Spam Robocalls [Tips To Stay Protected]
Reading time:
10 min read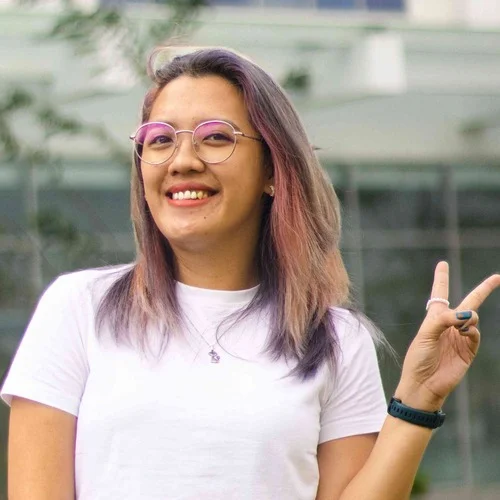 Girlie Defensor
Joined June 2023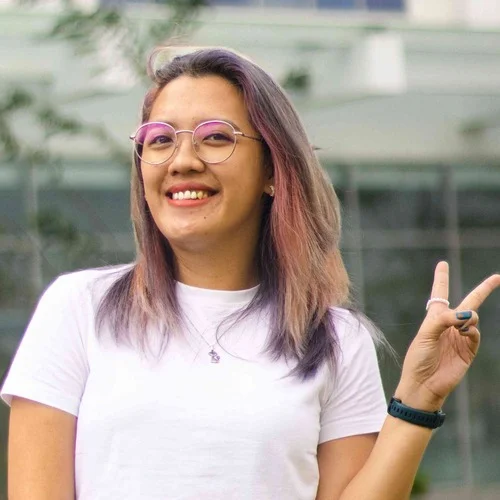 Girlie is an accomplished writer with an interest in technology and literature. With years of experi... | See full bio
Getting too many calls from spammers and telemarketers?
There are ways to stop them.
Here's how spam callers get to you, how they alter their phone numbers, and how to stop spam robocalls.
What Are Spam Calls?
Spam includes all forms of unsolicited communication that are typically directed at a large number of users for the purpose of vishing, advertising, or spreading malware.
There are four types of spam phone calls:
Illegal robocalls
An illegal robocall is a pre-recorded call you didn't sign up to receive, such as a student-loan scam or an auto-warranty call. Most of them are sketchy and can be fraudulent.
Scam calls
A scam call is a call from a live person who looks to defraud you. The caller might pretend to be a charity, a bank representative, or even an IRS agent. They typically ask for money, personal information, and/or bank details.
Telemarketing
These calls come from a real person who sells a product or service from a legally registered business. Telemarketing calls can be annoying but are not fraudulent.
Legal robocalls
Legal robocalls are automated calls that notify you about appointments, bills, or announcements For example, you can get a legal robocall from political campaigns looking for voters, your doctor's office, debt collectors, and charities, among others.
How to Stop Getting Spam Calls
Here are the things you can do to block spam calls and protect yourself from scam.
National Do Not Call Registry
If you're in the US and you're getting too many calls from telemarketers, this is the first step to take. The Federal Trade Commission's Registry won't stop all robocalls or scammers, but it will take you off of some lists.
Registering your number with the Do Not Call Registry is free. Here's how to do that:
Visit Registry's webpage.
Select Register Your Phone. On the next page, click Register here.
Enter your phone number(s) and email address and click Submit.
Select Register.
Go to your inbox and click the link in the email from [email protected] to complete your registration.
If you're unsure whether your number is already registered, here is how to check:
Go to the Registry's website.
Select Register Your Phone. On the next page, click Verify here.
Enter your phone number and email address and click Submit. The Registry will send you an email with the verification information.
If you can't find an email from the Registry in your inbox, you can check your Spam or Junk folder. You can also call the Registry at 888-382-1222.
U.S. residents who have registered with the Registry but continue to receive unwanted sales calls can report them on the same website.
Report Spam/Scam Calls to the FTC
In addition to reporting unwanted sales calls, the Registry allows US residents to report robocalls, even if they haven't added their number to the Registry's list.
If you believe you're dealing with scam calls, you can report them with the Federal Trade Commission online at reportfraud.ftc.gov or by calling 877-382-4357.
The FTC shares reports with law enforcement agencies, which can put together a case against the callers.
When reporting spam or a potential scam call with the FTC, you'll need to provide the following information:
What the call was about, including what they were promoting, how they introduced themselves, and what type of business they are or were pretending to be.
Whether the call was a pre-recorded message or came from a live person.
The number on the caller ID.
Any number they told you to call back.
The date and time of the call.
Don't Answer the Phone
If the number that's calling you looks suspicious, don't pick up.
Answering these calls lets callers know that your number is active and in most cases, they will continue to call you periodically even after you tell them that you're not interested in whatever they have to offer.
Don't Give Out Personal Information
Scam calls are more widespread than ever. Scammers typically pretend to be bank representatives, phone operators, and even the police to get you to divulge the information they need to steal your identity, loot your checking account, and run up bills on your credit card.
Legitimate callers almost never ask for:
Your social security number.
Debit or credit card numbers.
Your address and birth date.
Any passwords.
Worth noting: It's always a good idea to warn your family members about scam and robocalls. Children and elderly people fall for scams and phishing at a much higher rate, compared to other age groups.
You might be interested in our list of top ID Theft protection services.
Ask Your Carrier to Help You
Some carriers can block robocalls and offer tools that can help you filter and ward off unwanted calls.
These include:
Call Protect
Call Protect is an AT&T app that blocks spam and fraud calls.
The app is free, automatically blocks fraudulent calls, and sends users warnings about suspected spam and scam calls.
To get the app:
Go to myAT&T account overview.
Under the My digital phone section, select Check or manage voicemail & features.
Click Phone Features and select Call Protect.
Follow the prompts to turn on Call Protect.
Note that you will need to select the free plan, rather than the default plan, to get these services for free. The paid version, which costs $3.99 a month, comes with an enhanced caller ID and reverse number lookup.
Scam Shield
T-Mobile's Scam Shield can block all spam calls, keeps a scam count, and displays the caller's ID for free.
The Scam ID feature is free and is automatically applied to all users who have a T-Mobile postpaid plan.
If you want to use the Scam Shield feature, you'll need to turn it on. There are three ways to do that:
Download Scam Shield on your phone and toggle the feature on.
Call #662#.
Log in to the My T-Mobile app. Select My Account and go to Add Services. You'll find Scam Block under Protection.
The paid version costs $4 a month per line and includes additional features like reverse phone number lookup, voicemail-to-text converter, and block lists.
Call Filter
The Call Filter app from Verizon provides spam detection, a call log for blocked calls, and a spam filter. It's free and available on both Android and iOS devices.
The app allows you to tweak the spam filter options and change the types of calls you want it to block.
There are two upgrades to the app: Call Filter Plus and Call Filter Plus (multi-line). They include a caller ID feature, spam lookup, a personal block list, and a spam risk meter.
Third-Party Call-Blocking Apps
If you're using a different carrier, you can opt for a third-party app that can block unwanted calls.
Here are some popular choices:
Hiya
Hiya is a third-party app available on Android and iOS that offers real-time call screening, Caller ID, and category blocking. The app blocks spam/scam calls automatically and sends spam call alerts.
The basic version is free and if you want the more advanced features, you'll need to commit to its paid subscription plan, Hiya Premium, which costs $2.99 a month or $15.99 annually.
RoboKiller
RoboKiller can stop robocalls from its global scammer database of 1.5 billion numbers and lets you add specific numbers to the block list.
The app boasts a live audio fingerprinting feature, full spam blocking, real-time screening, and SMS protection, but its most popular feature is the spam-fighting bots, which use pre-recorded messages to keep scam callers on the line as long as possible.
RoboKiller costs $3.99 a month or $29.99 a year. It doesn't offer a free plan but comes with a 7-day free trial.
Nomorobo
Nomorobo is the service that Verizon uses for its Fios users. It costs $2 a month for mobile users but it's free for all VolP users.
The app scans the caller against a list of known fradulent phone numbers and blocks them. When a number isn't in your contact list, the app sends a message asking for the caller's name and the purpose of the call before connecting them to you.
It also protects against text message spam as well.
Block Calls on iPhone
If you have an iPhone, you can block certain numbers or all unknown numbers without having to resort to third-party apps.
Case-by-case blocking
To block an individual number on your iPhone:
Open the Recents call list.
Find the number you would like to block.
Tap the Info icon (the blue "i") next to the number.
Scroll down, select Block this Caller, and tap Block Contact.
Silence unknown callers
iOS devices have their advantages, one of which is the ability to take a more drastic measure to stop unwanted calls (with iOS 13 or higher).
Go to Settings and tap Phone.
Scroll down and select Silence Unknown Callers.
Turn on the Silence Unknown Callers switch.
This feature will send all numbers that are not in your contact list directly to voicemail. The numbers will appear on your Recents list in case you recognize and number and want to call them back.
Block Calls on Android
Like on an iPhone, Android users can take steps to block unwanted calls too.
Case-by-case blocking
To block individual numbers on your Android device:
Open the Recent Calls or Call History list.
Tap and hold the number you want to block.
Select Block/Report Spam and confirm.
Block unknown callers
Some Android phones allow users to block all unknown callers on your Android device. To do that:
Tap the Phone app from the home screen.
Tap the three dots.
Select Settings from the drop-down menu.
Scroll down to Block Numbers and toggle the Block Unknown Callers switch.
Why Do I Keep Getting So Many Spam Calls?
Spam and scam calls are rarely personal. There's an entire market of robocall scammers that call numbers to see if they're active and then sell that list to other scammers. Others use software that simply calls numbers randomly or dials numbers by area code.
If you're getting spam or scam calls, you're not alone. YouMail, a company that specializes in blocking spam phone calls, projected that more than 52 billion robocalls will be made in the US this year alone, which breaks down to around 1 billion calls per week.
There are three reasons why they are on the rise:
Financial: Robocalls are incredibly profitable. Both telemarketers and spammers are making a lot of money.
Technological: Technological advancement is making it easier on scammers, telemarketers, and other organizations to come up with new ways and bypass any restrictions imposed on them.
Legal: The government is making efforts to prevent spam and scam calls from getting out of control, but the slow process of making laws makes it hard to keep up with the ever-evolving technology.
How Do Scammers Alter the Caller ID to Look Like a Local Caller?
Fraudsters use a technique called caller ID spoofing or number spoofing, which hides their real phone number and makes it look like they're calling from a different, legitimate number.
To mask their numbers, scammers use VoIP (Voice Over IP) service, which allows your phone service to be delivered via the Internet, rather than your phone carrier.
Some VoIP providers allow users to set up a display number and configure it as part of the settings on a client-owned telephone adapter. If the provider lets customers use their own devices, they might be able to disconnect their inbound number from their outgoing calls and pick a different number that would appear on the caller ID.
Those that don't rely on VoIP use spoofing services that provide customers with a PIN number that lets them put in the number they want to appear as their caller ID before they make the call.
So even a reverse-phone lookup tool might not be of any use in such a case.
Bottom Line
Although annoying calls from unwanted callers are not seeing a downward trend – at least not in the near future– you can easily learn how to stop spam robocalls.
The most important thing to remember is never to provide personal or bank information, regardless of whether you suspect a fraudulent attempt or not.
If you want to reduce the number of spam and scam calls to a minimum, you can consider an app from your provider, a third-party app, or make the most out of the Android or iOS built-in tools.
Leave your comment
Your email address will not be published.
You may also be interested in.