How to Stream Showbox to Roku? [Fast and Easy Guide]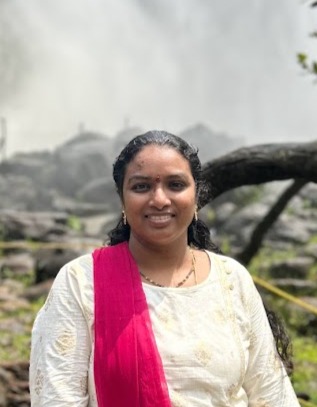 Ivailo Ivanov
Content Writer | Joined October 2021

If I was asked to describe myself using just a few words, I'd go with digital marketing expert, ex... | See full bio
If you're an Android or iOS user, you can download Showbox on your phone and enjoy all of its content for free. That said, the Showbox app is not available on Roku, but with the help of your Android device, you can get around that. So, how to stream Showbox to a Roku device? Let's find out.
What is Showbox, and Can You Stream It on Roku?
Showbox is one of the most popular on-demand video streaming apps around and allows its users to access tons of content for free.
The app features all kinds of movies from various genres, alongside TV shows and documentaries that users can stream instantly online without even having to log in or sign up. Additionally, Showbox supports downloading content and watching it without an internet connection.
Officially, the Showbox app is available only for Android and iOS platforms which means you can't actually install Showbox on a Roku device.
Fortunately, Roku devices support screen mirroring. By using this function, users can stream Showbox on Roku with the help of their Android smartphone or tablet.
Installing and Streaming Showbox on Roku
While you won't be able to install Showbox on the Roku box directly, you can still enjoy its content by streaming the Showbox app to your Roku device.
If your Android device is running Android 4.2 or above, it probably has an inbuilt Screen Mirroring option that will allow you to cast Showbox on your Roku.
Before we start with the instructions on how to do that, make sure to download the Showbox APK file on your Android device.
Once you're done with that, follow the steps below to get Showbox on your Roku:
First, connect your Roku device and Android device to the same Wi-Fi network.
Next, go to the Settings menu on your Roku, select System>Screen Mirroring, and make sure that the Screen Mirroring option is enabled.
You'll have to enable the Screen Mirroring option on your Android device too.
The Screen Mirroring function on Samsung devices is called Smart View. To find it swipe down from the Notification panel and tap on it to turn it on.
On LG and Huawei phones, you need to go to the Notification panel and tap on Cast to enable the Screen Mirroring function.
Once you enable Screen Mirroring on your Android device, select your Roku device from the list of accessible devices and wait until the devices are connected to each other.
When you see your Android device screen mirrored on your Roku, simply open the Showbox app on your phone, select your favorite show, and hit Play.
If your device doesn't have an inbuilt Screen Mirroring function, you can download any screencasting app with Roku support from the Google Play Store and use it to play Showbox on your Roku device.
Here are step-by-step instructions on how to mirror your phone's screen to a Roku device by using one such Android app called All Screen:
First, download the All Screen app on your Android device. Also, ensure you have the Showbox APK file installed on your phone.
Connect your Android and Roku devices to the same Wi-Fi network.
Navigate to Settings>System>Screen Mirroring on your Roku device and make sure that the Screen Mirroring option is enabled.
Next, on your Android device, open the All Screen app and look for your Roku device on the list of available devices.
Select it and connect the two devices.
On your Roku TV, select the Add Channel option to add the All Screen app
Then, on your Android screen, you'll see a digital remote. Tap on OK to confirm.
Launch the Showbox app on your phone, select the movie you want to watch, and click the three dots icon next to Video Quality. Select Other Player and close the window.
Click on Watch Now on your Android device and select Open with All Screen.
Next, select your Roku device from the list and wait a few seconds for the screen to load.
Once the video loads, it will start streaming the content to your Roku device.
Bottom Line
By following the methods we've outlined above, you can start enjoying Showbox's free content on your Roku device in no time. Keep in mind, though, that Showbox streams copyrighted content for free, which is illegal in most countries.
If you plan to use it extensively, consider hiding your IP address by using a premium VPN solution.
FAQs.
---
Is there a Showbox app for Roku TV?
The Showbox app is officially available only for Windows, iOS, and Android, so you can't download it directly onto Roku.
How to stream Showbox to Roku?
You can stream Showbox to Roku from your Android device using the built-in Screen Mirroring function on your phone or a third-party screencasting app.
Leave your comment
Your email address will not be published.
You may also be interested in.