How To Whisper on Twitch? [All You Need To Know]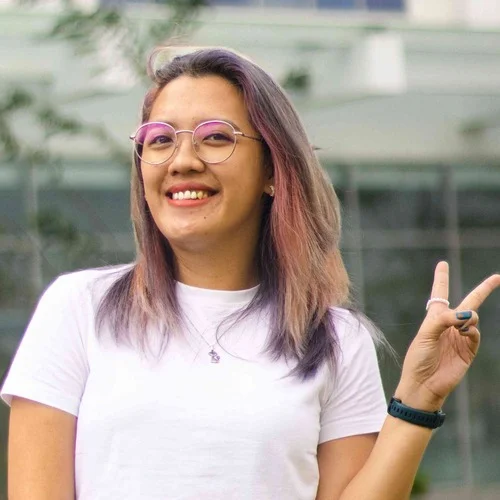 Girlie Defensor
Joined June 2023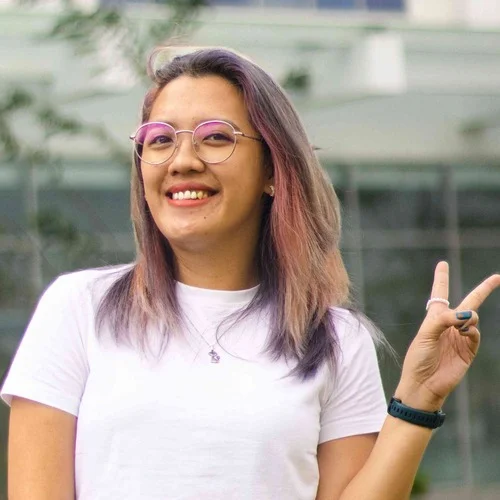 Girlie is an accomplished writer with an interest in technology and literature. With years of experi... | See full bio
Twitch is a video streaming platform with over 2 million viewers. It utilizes the Whisper feature for private conversations and sharing. With 153 million whispers sent, it facilitates accessible communication among users.
Whisper enables users to create private chat rooms for discussing unsuitable topics offline or on various channels. It is also known as DMing or PMing, which is used interchangeably with whispering.
If you're new, this article will teach you how to whisper on Twitch – including any helpful information. Get started by scrolling below.
Key Takeaways:
🔑Whispering on Twitch allows private messaging between you and the recipient.
🔑Whispers help discuss unrelated topics, connect with other channels, and share clips or links.
🔑You can start a whisper conversation through various methods on both desktop and mobile platforms.
🔑Whispering streamers is possible, but some may have this feature disabled due to message volume.
🔑Twitch whispering via mobile app is straightforward, with multiple options for initiating a conversation.
🔑You can manage whisper notifications and privacy settings to block unwanted interactions.
🔑Remember to treat others respectfully and enjoy connecting with fellow streamers and viewers.
How to Whisper Someone On Twitch
Twitch offers the option of whispering, which allows you to communicate with someone so that only they can see it discreetly. It helps discuss unrelated topics, connect with other channels, and share clips or links.
Starting a whisper conversation with another user on Twitch is easy. You have multiple options — use the web browser on your pc or the mobile app on your phone.
Check out how to begin chatting on each platform.
👍 Helpful Article: TechJury has other Twitch articles to improve your live-stream experience. Learn more by reading:
Windows/MacOS: How to Whisper on Twitch PC
If you're a streamer or a viewer who prefers using Twitch on your PC, whispering is a simple and convenient way to connect.
Here's what you need to do to make the most of this feature:
Method 1: Whisper on Twitch with a Simple Keyboard Trick: /w @username
Engage in private conversations with other users by quickly initiating whispers with just a few keystrokes.
To begin, load Twitch (https://www.twitch.tv/) and log in to your account.
Open the stream of the channel you wish to whisper to.
In the stream's chat window, type "/w @username" followed by your whisper message.
Method 2: Click the Whisper Button
You can quickly initiate whispers on Twitch by clicking the dedicated Whisper button.
Here's how to do it:
Locate the Whisper button near the profile icon on the top right of your screen. It's easy to spot.
When you click on it, an inbox displays all past whispers—both sent and received.
To find a specific user you wish to contact, scroll through the messages or utilize the search bar.
Method 3: Chat Name Button
Use the Chat Name button to whisper on Twitch effortlessly.
Here's how to go about it.
Click on the profile of the person you want to chat with in the chat window.
A summary of their profile will pop up, and you'll spot a whisper button.
Clicking on this whisper option instantly opens a chat box exclusively for you and the user.
If there's any previous conversation, it will be displayed in the chat history. To send whispers, type your message and press enter.
With the whispering tricks on desktops/laptops all sorted, it's time to switch gears and explore whispering on Android or iPhone devices.
Android/iPhone: How to Whisper on Twitch Mobile
Initiating Whispers on Twitch Mobile follows the same process as a desktop app.
Here's how:
Option 1: Whispering to someone in a chat
If you wish to whisper to someone who is currently in the same channel as you, follow these steps:
While in the chat stream, tap on the username of the person you wish to whisper to.
A small window displays the user's information and options like Follow, Whisper, and Block.
To initiate a private chat room, tap the Whisper option. Type your message or whisper, then hit send.
Option 2: Whispering someone using the Whisper button
To send private messages on the Twitch mobile app via the whisper/social icon in the upper right corner.
Start with these steps:
Launch the Twitch app.
Tap the Whisper button, located next to the Notifications button.
You'll find the Recently Whispered or Recent option on the Whispers page. It displays the history of your previous whispers.
To send a whisper to someone again, simply tap their username from the history list.
An alternative approach is to tap on Start a Whisper. Tap the "Start a Whisper" option. A new page then opens with a search bar.
Enter the username you want to whisper to. Tap their name to begin the conversation.
Option 3: Whispering someone using their name via the search bar.
From the Home Page of the Twitch app, tap Search at the bottom.
Enter the person's username to find them.
Select Go to [friend's username] to access their profile.
On the profile page, tap the Meatball menu (3-dot) to reveal a bottom menu.
Finally, tap Whisper [friend's username] to initiate the whisper conversation.
🎉 Fun Fact: Twitch has got your back when it comes to language diversity on its iOS and Android apps. They've added language support for various languages, including
AR, BG, CH (Simplified/Traditional), CZ, DA, NL, FI, FR, DE, EL, IT, JA, KO, NO, PL, PT (BR/PT), RU, SK, ES (LATAM/SP), SV, TH, TR, VI.
Manage Twitch Whisper - Notification and Privacy
Twitch allows its users to manage how they receive notifications from whispers. This lets Twitch users block, silence, or turn off private messaging due to privacy issues.
Regardless of the cause, here's a quick rundown on blocking whispers on Twitch:
Windows/Mac OS
Twitch users can block someone using a Windows OS or MacOS. They are as follows:
Blocking from the Browser Whisper Window:
Blocking individuals or trolls from the browser whisper window is vital in maintaining a positive streaming experience.
Check out these simple steps to block troublesome users:
Open the chat window, look for the Cog icon, and tap on it.
Choose Block @Username from the menu.
Doing this prevents the person from sending you any more whispers.
Blocking from the Browser Chat Window:
If malicious users are messaging you on a Twitch chat and want to stop receiving whispers from someone, follow these steps:
Click on the user's username.
When the options pane appears, click the kebab menu (3-dot menu) on the right.
A secondary menu will appear, providing the option to block the user.
If the user's behavior is especially bothersome, you can also report them.
Another option is to go to Settings > Security and Privacy and select Block Whispers From Strangers.
Android/ iPhone
Managing notifications on the Twitch Mobile app is similar to a PC app. Here's how:
Block From Username
To swiftly handle bothersome trolls while whispering on a mobile app, use the option to block them directly from their username.
Take control in seconds by following these simple steps.
Tap on the username of the person causing problems.
A second window will appear on your screen.
Towards the bottom of the window, you'll find options to Block the user and report their behavior.
Blocking from the Whisper Window:
If you want to block someone In an ongoing conversation or if you've messaged someone before, follow these steps:
Open the chat window and locate the cog icon in the top-right corner.
Tap the cog icon.
Scroll down to find the option to block the user.
By selecting this option, you can prevent further communication with them.
🎮 Remember: If you message them first, you may still receive PMs from strangers.
Adjust whisper preferences in Settings to allow whispers from any user or restrict them to followed broadcasters.
Conclusion
Whisper adds to the social experience on the platform, allowing you to engage in discreet conversations within your favorite stream.
Maintain a robust online community by using private messaging responsibly and respecting others' privacy. Treating others respectfully leads to reciprocation, creating a positive environment for followers.
Keep it clean, and enjoy connecting on your favorite streams.
FAQs.
---
Can Twitch moderators see whispers?
No. Moderators respect your privacy and cannot read whispers in chat or on profiles. However, this doesn't excuse trolling or harassment.
Is Twitch Whisper private?
Whispers on Twitch work like Instagram DMs. It's a private chat room where only you and the recipient can see the messages.
Can you be tracked on Whisper?
Whisper ensures anonymity by not requesting or storing any personal information from users. Your privacy is always protected.
What happens if you try to whisper to another user whose Twitch whisper settings are disabled?
Twitch'll let you know. A chat message will notify the user that their Whisper cannot be sent because of the recipient's settings.
Leave your comment
Your email address will not be published.
You may also be interested in.